As an affiliate-driven website, Icy Tales earns from qualifying purchases.
Since new paintwork would leave your car looking clean and brand new, hence the question; how much does it cost to paint a car? By vehicle owners. It is not an easy task if you're planning to do it on your own but it can be achievable.
You should know that car painting costs depend on the car you want to paint. Let's briefly look at some reasons why you should paint your car before we go into the price.
1. Reasons to Paint Your Car
There are a variety of reasons to paint your car. Some of the reasons include the following:
1.1. Safety Purpose
Most people are of the opinion that auto paint is just for looks; this is not true. Apart from its aesthetics, it is important for safety. Automotive paint helps to prevent damage to the steel of your car.
Steel has a short life span and is prone to weaken after a while, a good paint job will help prevent this occurrence.
1.2. Increased Resale Value
When you repaint your car, you are increasing its resale value. Most people go for good-looking cars. They also tend to pay higher for a well-painted car than a rough and old-looking car.
1.3. Prevent Corrosion
Another reason to paint your car is the fact that painting your cat helps to prevent corrosion. When metal and steel are exposed over a long time, they begin to corrode.
This is not good for the overall safety of your car. A good paint job will prevent this from happening. It is advisable to immediately invest in car paint services once you notice a scratch or dent on your vehicle.
1.4. Hides Rusts and Scratches
A nice paint job will help to hide scratches, and rust and even hide pits, dents, holes, and gouges. You should know that this depends on the kind of scratch or rust on your car.
2. Factors that Affect the Cost of Painting
There are numerous factors that can affect the cost of painting your car. Listed below are some ones you should know:
2.1. Type of Paint
You should know that using high-quality paint for painting will cost you thousands of dollars. The average cost is about $300 to $700 dollars. Make an estimate and work with a budget before you paint.
2.2. Size of the Vehicle
When it comes to painting, the type and size of the vehicle matter. Painting a large car will cost more than painting a smaller one. The size of a vehicle has a great impact on the paint job cost.
2.3. Paint Finish
This is known as the amount of shine of the paint. The price of the paint finish depends on your style. The price of a gloss finish differs from that of a semi-gloss finish. The addition of a coat of wax can also increase the price of the paint finish.
2.4. Color of Paint
The paint color and quality of the painting impact the price. Using basic paint colors like white or black to paint your car will cost less than when you use unpopular colors.
3. How Much Does it Cost to Paint a Car?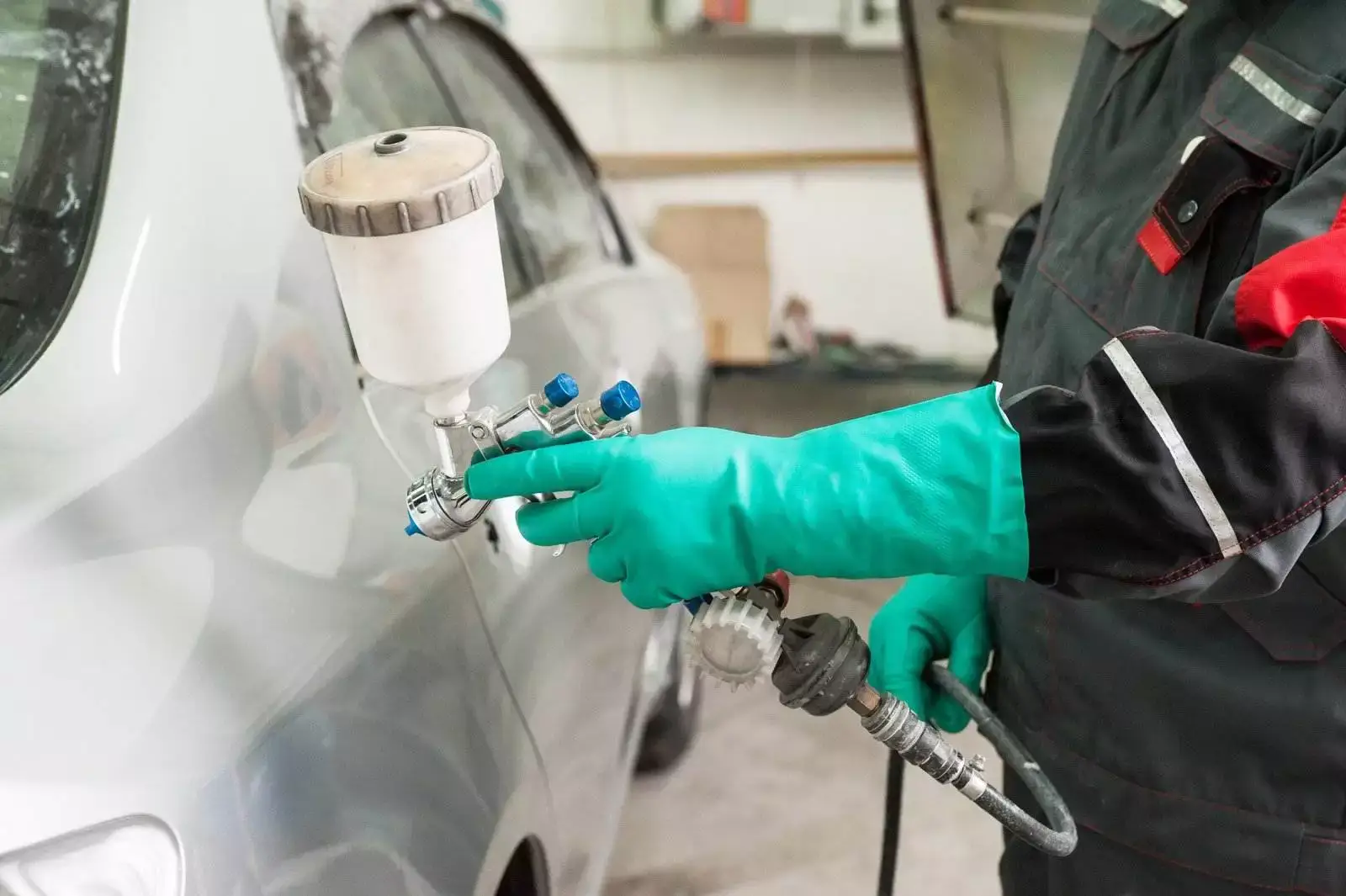 The cost of a professional paint job is different from that of a DIY painting. These should be considered when you want to paint your car.
3.1. Cost of Professional Painting
Professional painting is ideal for people who want to restore a vehicle to its original condition. Auto shops provide professional painting services based on their customer's budgets. Some of the services include the following:
3.1.1. Standard
The standard paint service involves removing the rust from the body of the car and sanding the car to achieve a very attractive finish. The price range for the standard paint service is between $1,000 and $4,500.
3.1.2. Basic
This is the cheapest of the professional services which makes use of synthetic enamel paint for the coating. The painters only paint the places that are visible to save cost. The price ranges from $300 to $1,000.
3.1.3. Showroom Quality
The showroom quality is the most expensive professional painting service. It involves a whole lot from sanding the body of the car to getting rid of the dents and rust.
In this process, high-quality paint is used. It is not done in a rush so it takes up to four weeks to accomplish. The cost ranges from $5,000 to $20,000.
3.2. Cost of DIY Painting
DIY painting requires a lot of patience and skills to achieve the desired result. It also helps to save money. This process is ideal when dealing with old vehicles. The materials involved can cost as low as $200.
Listed below are some of the materials and tools needed for this process:
Paint Trays
Primer
Sandpaper
Gloss paint
Masking Tape
Mineral Spirits
Foam brushes
It is very important to use a well-ventilated area to paint your vehicle. Unlike professional painting services where the vehicles can be painted in the auto shop, DIY painting requires a strategic location.
4. Points to Consider Before Painting Car
These are some of the things s you should consider before deciding to paint your car.
4.1. Keep a Realistic Budget
It is very important to work without a budget before you embark on any kind of project. If your car has a few dents here and there and needs a little bit of repainting, investing in a less expensive paint will help get the job done.
4.2. Don't Over Paint
Most people make the mistake of painting over rust and dents without paying attention to the issue. Covering a rusty vehicle with more car paint will cause more harm than good.
You should know that paint is corrective and definitely not used to conceal issues relating to the bodywork of your vehicle.
4.3. Understand the Work
You should be able to know when your car requires a do-it-yourself painting or a professional painting.
When you opt for cheap paint jobs, you will discover that most times, they tend to overspray on your rubber fixtures and windows. There's every tendency that they will want to paint over the dents instead of addressing the issue.
4.4. Consider Quality
It is advisable to ask the painters about their price range and the steps taken to get the job done. You can also request to look at their previous work to check how things are done.
You should also confirm if sanding and preparation of the bodywork is part of the cost so you'll know the quality of the services you want to accept.
5. Tips for Painting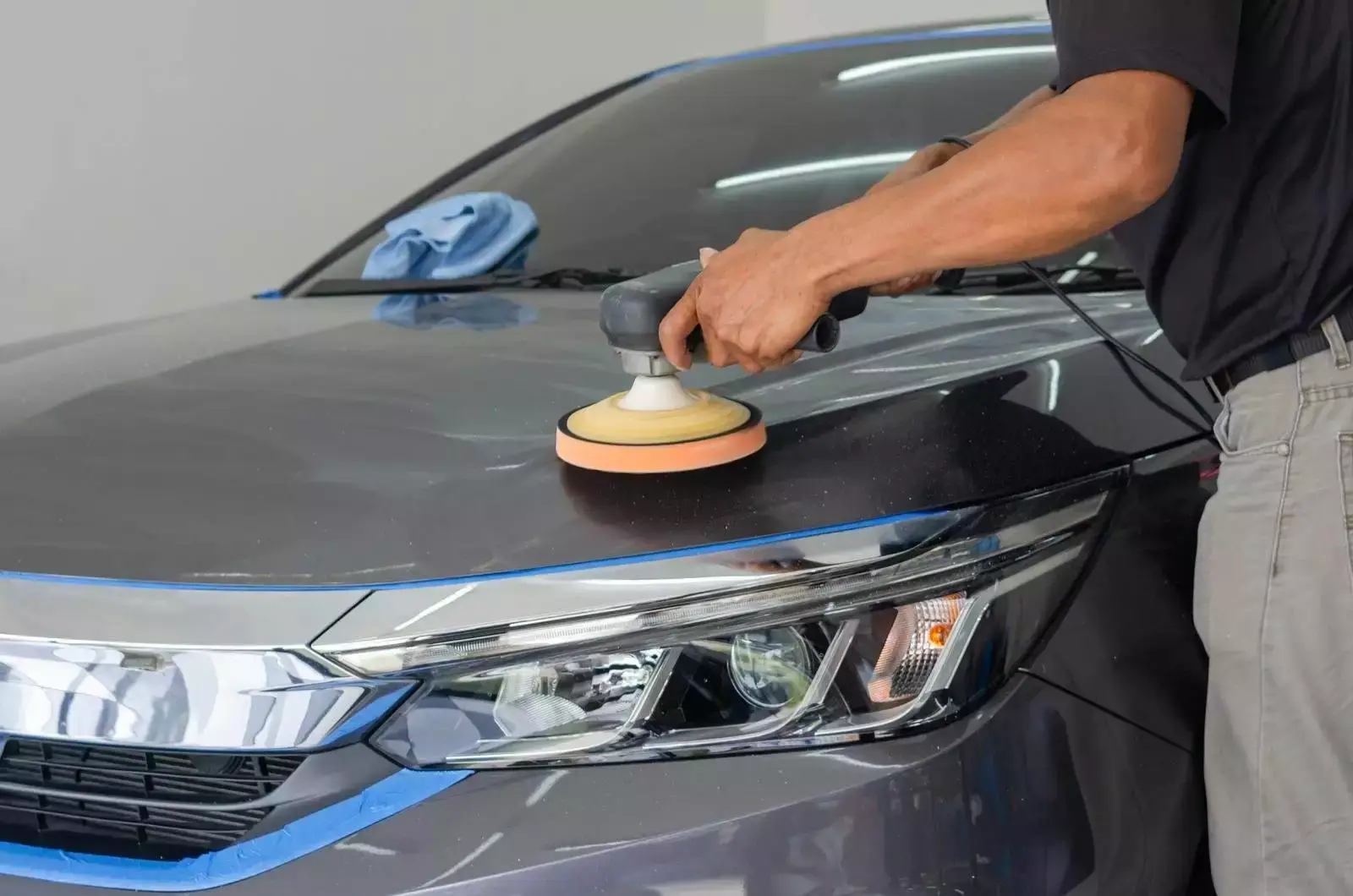 Listed below are some tips for painting your own car:
5.1. Be Patient
Patience, they say is a virtue. Let's face it: you'll love to paint your vehicle and rush off to making use of it immediately, but it's not done when painting your car.
You need to allow the paint to sit for at least six hours before adding another layer of paint to the bodywork.
5.2. Apply Pressure
Painting is not an easy task. You should ensure that when using your foam brush, apply consistent pressure to produce the best result.
5.3. Start from Top to Bottom
You can start painting your car from the roof downwards. This would ensure even distribution of the paint on the bodywork of your car.
6. In the End
Painting your car can be a stressful and difficult task but seeking professional help can ease the stress. Do not forget that there are factors that can impact the cost of painting a car.
The final look of your car also matters when considering whether to go for a do-it-yourself or professional painting service. Ensure that you have a review of all the factors involved before you begin the project.
We hope we've been able to answer your question on; how much does it cost to paint a car? Kindly share this information and leave a comment below.