Wondering how to get a slimmer face? Don't you worry! We've got you covered. The first thing people notice about us when they glance at us is our faces.
Although chubby cheeks are not considered, many undesirable people consider them a sign of ugliness. This is mainly because of social media and false advertising of what makes a woman pretty. You don't need to follow these harmful trends to change yourself.
The study of facial beauty has drawn more attention over the past ten years. A 2015 study discovered that facial attractiveness was increased by shedding enough weight to have a slimmer face. Having a slimmer appearance and a slimmer-looking face is considered attractive.
1. How You Gain Fat?
Extra fat deposits that accumulate along the sides of a person's face give them a chubby appearance. It eventually grows rounder and puffier as a result of this. It also results in the appearance of a double chin.
The development of face fat is not solely a result of weight gain. Both controllable and non-modifiable factors cause facial fat. Genetic, physiological, and hormonal aspects are a few of the non-modifiable elements. Poor food, alcohol use, and lack of exercise are all modifiable variables.
Ever wondered how you get fat on your face?
A. Reasons for Gaining Fat in Your Face:
i. WEIGHT GAIN
You might also notice fat developing around your face as you gain weight. When you notice facial fat on your face, it's a sign that you have gained weight. Your overall health will also be affected by this.
ii. UNHEALTHY DIET AND LIFESTYLE 
Not following a healthy diet can lead to the accumulation of facial fat. Alcohol consumption, junk food intake, and increased sodium intake are the main reasons for weight gain. Leading a healthy lifestyle is good not only for weight loss but also for a healthy future.
iii. GENETICS AND HORMONES
Your chubby face may be caused by genetics or hormones, which is common.
iv. UNDERLYING DISEASE
It frequently manifests as a side effect of steroid therapy or a sign of Cushing's syndrome, which develops when the body is exposed to excessive cortisol over extended periods of time.
2. How to Get a Slimmer Face?
This post will review some terrific exercises and dietary changes you can make to get a more defined jawline.
Follow these simple instructions on how to get a slimmer face.
2.1 Facial Exercises
One of the best ways to get a slim-looking face is to do facial exercises. Face exercises can improve facial appearance, facial strength, and aging. You can try FACE YOGA. It is an effective way to reduce fat and strengthen facial muscles.
While facial muscle exercises can help you come a little closer, not all of us were born with Angelina-Jolie cheekbones. But with facial muscle exercise devices available on the market, you can try to get close to achieving those model cheekbones.
Facial exercises can have many advantages, much as regular exercise can help you how to get a slimmer face and reach your weight loss goals and tone your body as well as give you a slimmer face.
Some more well-liked face exercises include pushing air from side to side while blowing out your cheeks, puckering your lips alternately, and holding a smile for several seconds while clenching your teeth. Do more cheek exercises to enhance your cheek muscles.
Follow these facial exercises to lose fat:
A. Cheek Squeeze
i. Tilt your head all the way back and push your chin forward
ii. Suck your cheeks in as much as possible
iii. Hold for 10 seconds
iv. Complete 10 sets
B. Jaw Flex
i. Tilt your head back until you're looking at the ceiling
ii. Move your lower lip over your upper lip as far as you can till you feel your facial muscles stretch
iii. Hold for 10 seconds
iv. Complete 10-15 sets
C. Puffer Fish Press
i. Close your mouth and puff up your cheeks
ii. Move the air from one cheek to the other
iii. Repeat for 30 seconds
Try these facial exercises to tighten your facial muscles.
2.2 Healthy Lifestyle
When you start eating healthy, you will start observing changes in your body as well as face, and you will get a slimmer face. Food intake is also a factor playing a major role in gaining weight.
More calories = increased body fat percentage.
Limit your sodium intake
Choose low-sodium foods, including apples, red beans, brown rice, cauliflower, and quinoa.
Inflammation and bloating are both reduced when you consume less salt.
Eat refined carbs to achieve a slimmer face.
Reduce intake of processed foods will promote weight loss
Drink less sugary drinks, including energy drinks, juices, and sodas.
Drinking water helps reduce calorie intake and momentarily boost metabolism. To avoid facial bloating and puffiness, it may also reduce fluid retention. Drinking water is a great way to lose weight.
Body fat is associated with body weight.
2.3 Facial Rejuvenation
Many believe that autologous adipose tissue is the best filler material for face rejuvenation because it is one of the most biocompatible and naturally-looking dermal fillers available.
Adipose tissue is extracted and injected into various compartments beneath the skin using fat grafting.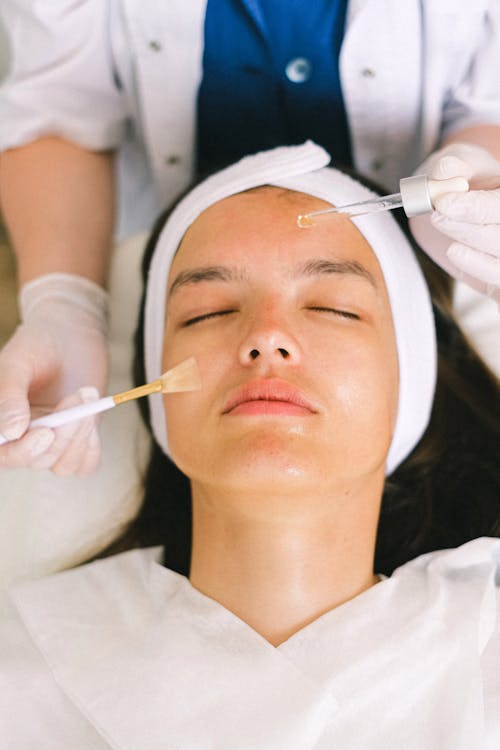 Facial rejuvenation refers to any surgical or non-surgical method used to give the face a youthful appearance. Using autologous fat grafting for facials can improve skin tone and texture. In addition to adding volume to the face, you will find the answer to how to get a slimmer face.
Compared to other dermal fillers, autologous facial fat grafting has a longer shelf life, lower cost, better biocompatibility, lower risk profile, and higher satisfaction rates, making it the best filler alternative for facial rejuvenation.
2.4 Enough Sleep
Sleeping more is a key component of a comprehensive weight loss plan. You might also lose facial fat with it.
Numerous bodily functions are connected to your sleeping habits. Countless health advantages are connected to getting enough sleep. Overeating is caused by insufficient sleep, which increases the hunger hormone.
Lack of sleep can significantly impact your weight. While awake, your body prepared the ideal conditions for weight gain.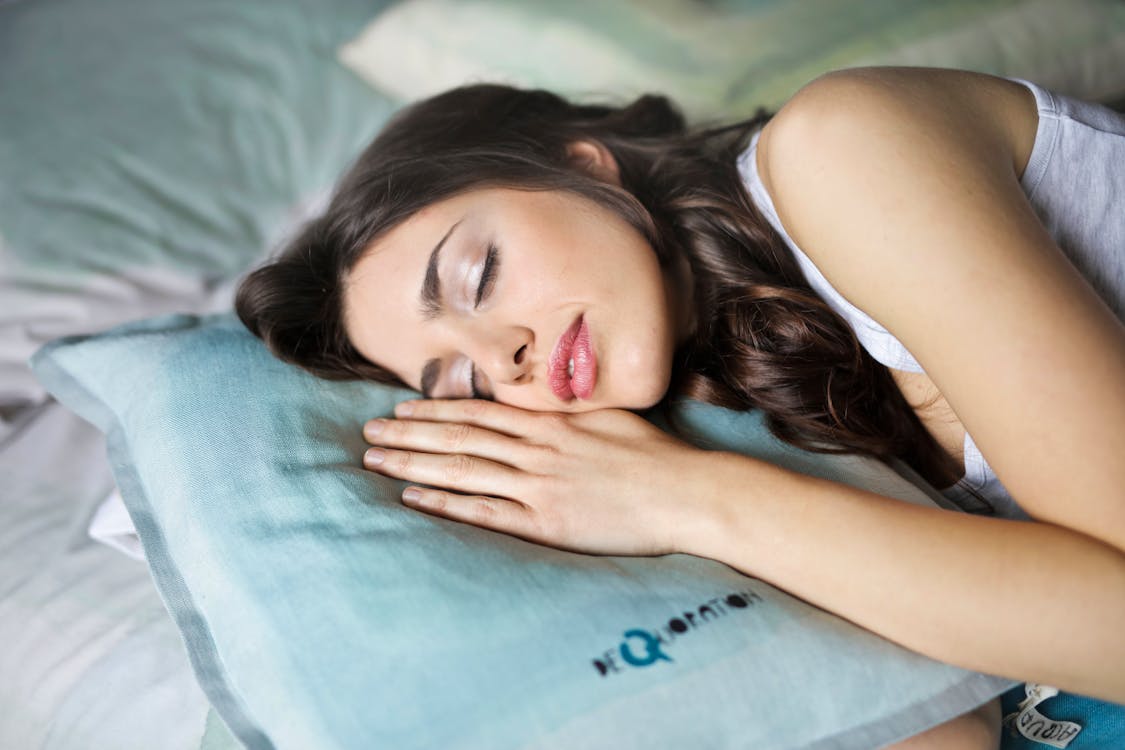 The stress hormone cortisol might be elevated as a result of sleep loss. Many potential negative effects are associated with high cortisol levels, including weight gain and Cushing's syndrome.
A study discovered that insufficient sleep causes people to eat larger portions of all foods, contributing to weight gain. In addition,  lack of sleep was linked to an increase in desire for foods that are high in energy-dense carbohydrates, according to a study of 18 studies.
It's simple to rely on a huge cappuccino to get started when you don't get sleep. Due to fatigue, you could be inclined to skip your workout or stay up late due to an uncomfortable feeling of fullness.
There Are Several Methods for Improving Sleep;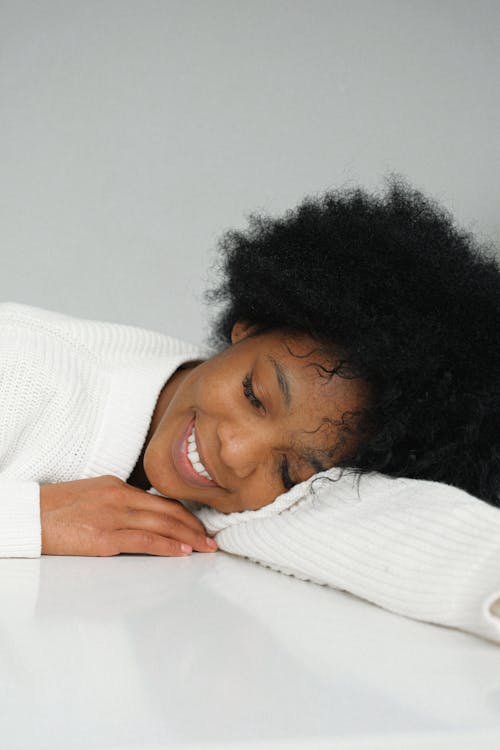 i. Maintain a consistent sleep schedule because trying to catch up on sleep after a week of late nights can affect your metabolism.
ii. Sleep in a dark space since exposure to artificial light while you're asleep, as from a TV, is linked to a higher risk of weight gain.
iii. Avoid eating before bedtime because it may hinder weight loss efforts. To lose face fat, try eating before eight at night.
iv. Reduce Stress: There are several ways that chronic stress can cause sleep problems and weight gain.
v. Get up early.
vi. Efficient sleep reduces facial puffiness and helps you how to get a slimmer face.
2.5 Physical Activity
Excess body fat leads to additional facial fat. Losing weight can help you shed fat and help you slim down your body, and you will achieve a slimmer face.
Cardio, or aerobic exercise, is any physical activity that increases heart rate. It is widely acknowledged as a very effective weight-loss method.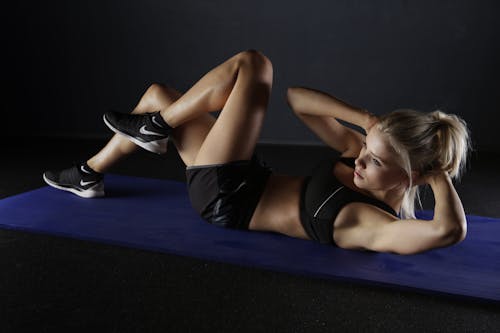 Try cardio exercises to slim down your face and cheek fat. One of the best forms of exercise for fat loss is cardio. You can efficiently lose weight by combining calorie restriction with cardio activity.
When you exercise regularly, you slowly pick up healthy habits, which lead to a healthy and fit body. Disease control is also one of the advantages.
Cardiovascular exercises like running, jumping, and cycling will help you how to get a slimmer face and lose weight, along with performing facial muscle exercises.
With cardio exercise, your body will store fat at a minimum percentage. You will lose fat in your body as well as your facial. Your facial appearance will improve. It will help you how to get a slimmer face.
This article helps you have a double chin and wish to achieve a slimmer face or feel like your cheeks have gotten too full for your taste.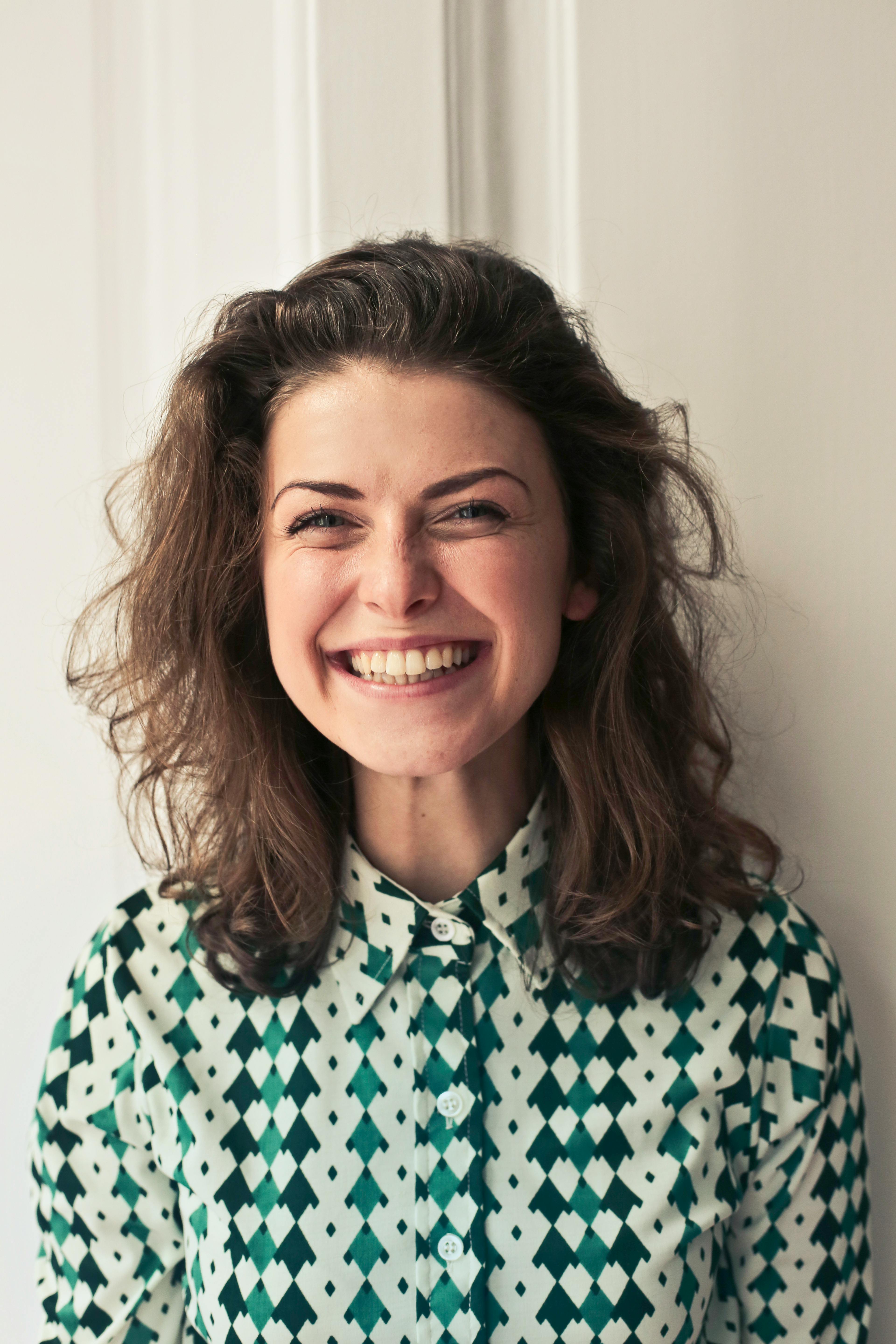 Most likely, your chubby cheeks are adorable and an important part of what makes you, YOU.  However, if it upsets you, you can attempt some of these suggestions, which will help you in how to get a slimmer face.
Make sure to comment and share if you find this article helpful.