As an affiliate-driven website, Icy Tales earns from qualifying purchases.
Painting may be a passion or their job for their daily needs. People who are washing paint stains in their clothes may think about how to get paint out of clothes.
Kids may do painting as time passes or hobby, but the next duty will be for their mothers to remove paint stains from their clothes. If they have not recognized at the earliest it will be a tough task for them.
Before starting the cleaning instructions you must be noted what type of paint has been put on the clothes. Different procedures are carried out for different paint stains.
Let us check how to get paint out of clothes, and look for some home remedies available for it.
1. What to Know About How to Remove Paint from Clothes?
Many things must be considered while you start the stain removal process. The first thing to be noted is, there are water-based paints or oil-based paints that need different stain removal methods.
You can't find the remedy for how to get paint out of clothes or remove ink from clothes. But by reading the cloth care label you will get a starting point.
Other things you must remember are as follows :
Use the mildest stain remover the first time and if the paint remains in the fabric, you can proceed with the next method.
Paint thinners must be applied to a short area or a spot test must be done a if it does not damage the fabric, then apply them to the rest of the part.
Take enough time to remove stains, so there will be no damage to the cloth.
Does not air dry the stained garment, until making sure that no stain is in the garment?
2. What to Know More About Paints?
Before choosing the technique of removing paint stains from clothes you must well know about the type of paint. Different types of paint make our dresses dirty.
There is a risk factor of getting paint out of clothes. Different types of fabrics will react differently to paint stains. Wet paint is easy to remove than dried paint.
First, let us know about different types of paint and mention the stain remover for cleaning it from the garments. The main types of paint are water-based paint, oil-based paint, and acrylic paint.
2.1 Water-Based Paint
Water-based paints are mostly for painting plaster or painting walls and it is easy to work with. It does not have a strong smell and is highly inflammable.
Another specialty of water-based paint stains is easily removable from clothes. So less work is only needed for removing Paint.
2.2 Oil-Based Paint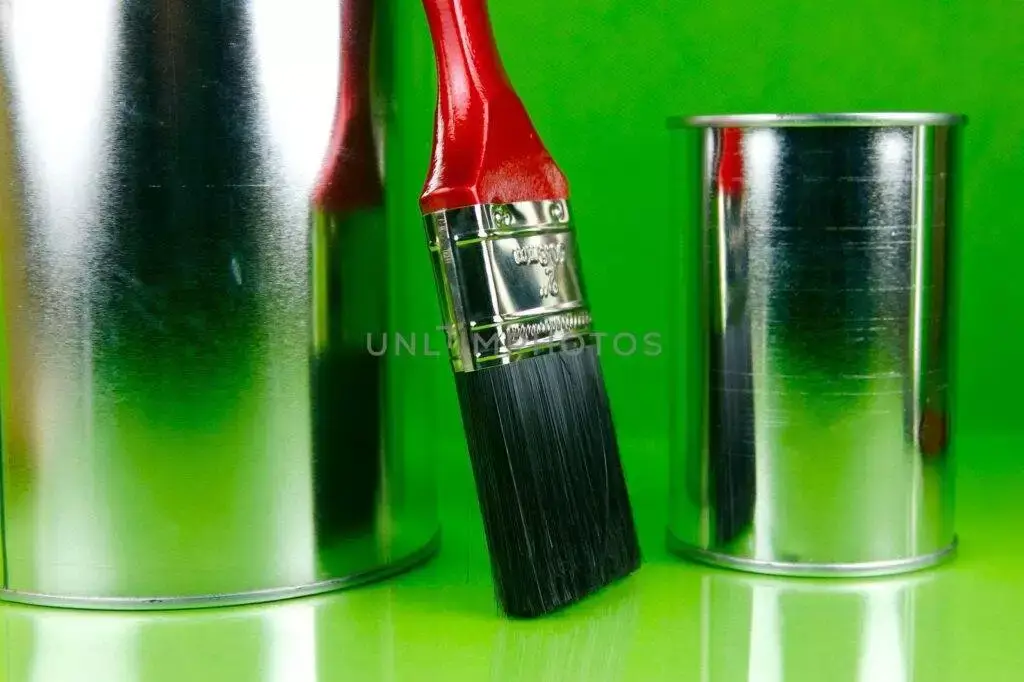 Oil-based paints are highly durable, so it is used in high-traffic areas like boards and trims. It also has a strong smell.
The cleaning process of oil-based paints is a high-risk process that needs turpentine or paint thinner recommended. Dried paint of this type must need too much effort.
2.3 Acrylic Paint
Acrylic paint is used for craft projects like painting pictures, painting canvas, or painting wood. As it may be a hobby, you must know how to remove acrylic paint immediately.
As the acrylic paint when dried, it will be difficult to remove from the surface.
3. Easy Solutions for How to Get Paint Out of Clothes
The main thing to be kept in mind before removing stains from the clothes is not how long it has been there, it is the type of fabric in which the stain is spread and selecting the method that suits it.
Here is all you need to know about how to get paint out of clothes no matter what type of stain is there. If you understood the type of paint you are working with, then it is time to start the stain-removal process.
3.1  Dish Soap
If you have a water-based stain or latex paint that is used for wall ceilings or other large projects, dish detergent will be one of the stain removers. By following certain procedures you can start the process.
First of all, rinse the stained garment with a little bit of warm running water.
Then treat the stain with a clean rag soaked with water and apply dish soap liquid to it.
Keep this soapy water with the garment at rest for a few minutes.
After resting time scrub the stain with soapy water and rinse it in warm water. Repeat the method if excess paint is there. After rinsing the garment with cold water. You will get a glossy finish garment.
This procedure can be used in acrylic paints or glossy paints that are used by crafters or on the surface of wood and canvas. Before using this method, do a spot test or make sure that the cloth is colour safe. Otherwise when the action of clothing with dish soap may make it run. This will be the best answer to the doubt about how to get paint out of clothes.
3.2  Rubbing Alcohol
Rubbing alcohol is another great method used in latex paint stains which gives us a better result. This is a great solution to try if the dish soap method does not work.
First, wet the stained area with warm running water so the stain will get wet.
Then soak a cotton ball or a toothbrush in rubbing alcohol and scrub it on the stain.
Rinse it with warm water and repeat the process if the stain remains in the garment.
Rubbing alcohol is a true method or alcohol-based cleaner that can be used for removing acrylic stains. If you are using this method, wash off the stain and alcohol content properly.
3.3  Acetone Nail Polish Remover
Nail polish remover has the same effect on paint stains as rubbing alcohol. It will also affect latex paints.
Soak a rag or paper towel and apply it on the stained garment, it will mostly help to loosen the paint from the surface.
While using this process, make sure that the clothing does not contain acetate content, otherwise, acetone in the nail polish will harm the fabric.
3.4  Mix of Salt, Vinegar, and Ammonia
Here is the simplest method for how to get paint out of clothes using three household ingredients
First, mix a tablespoon of salt with two tablespoons of vinegar and ammonia.
Using a rag or old toothbrush soaked in this mixture and scrub it on the stain until it comes out.
Then rinse with warm water and keep free from paint stains.
If more paint is on the garment, increase the ratio of ammonia, vinegar, and salt and soak the cloth overnight and wash it off in the morning.
3.5  Laundry Detergent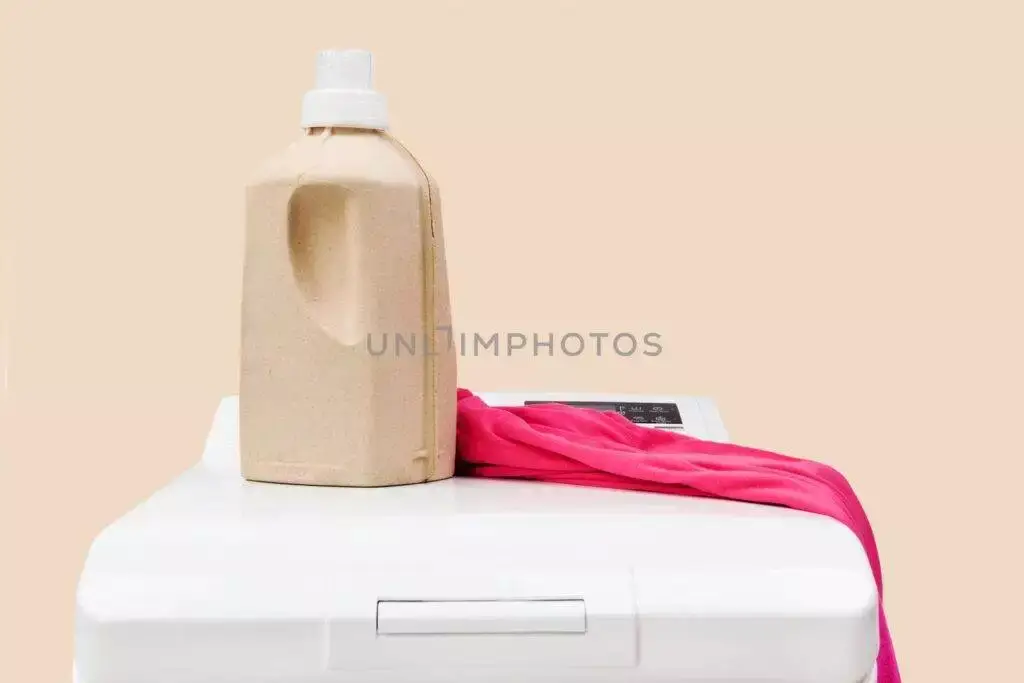 Laundry detergent is a simple solution that also works in acrylic paints. A method that will be tried in most cases.
Try soaking the rag in the liquid detergent and scrubbing it on the stained area. If you are worried about the undiluted detergent, or the fabric then mix half detergent with some water and apply the paint stain.
Blot and scrub the stain if needed. This method can also be used in spray paint.
4. How to Remove Water-Based Paint From Clothes?
Let us see the procedures through which we can remove water and paint from clothes.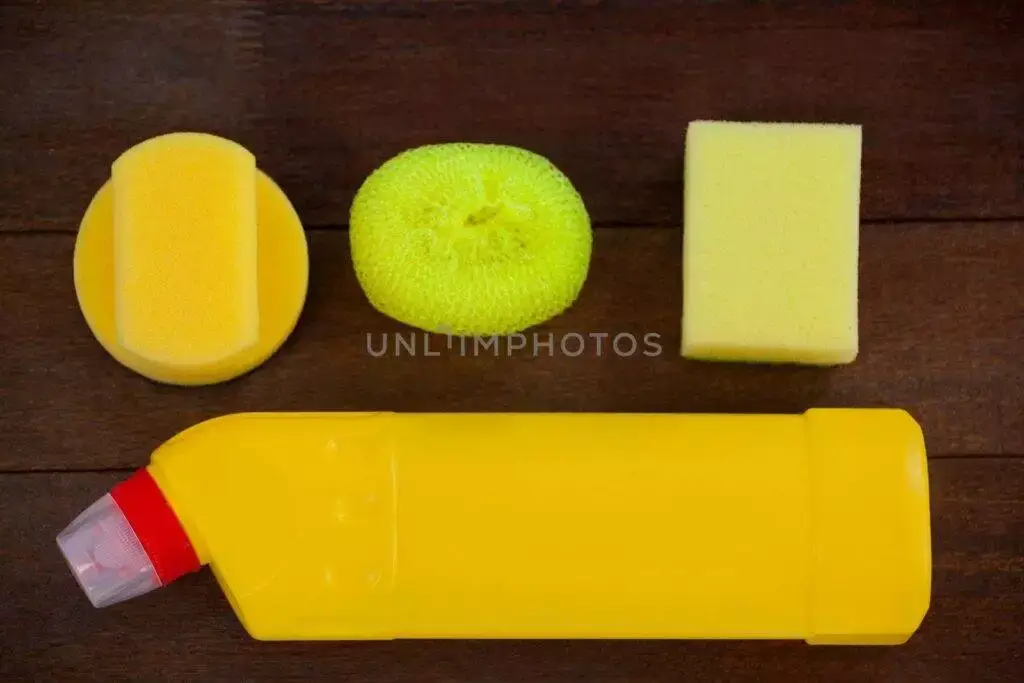 Firstly with the back of the spoon scrape off as much paint from the cloth.
Then turn the garment inside out and rinse the warm water Through the reverse side of the garment.
Mix two cups of water with a tablespoon of detergent or dish soap. Soak the cloth in this solution and bolt the paint stain.
Repeat the process till the stain is removed from the cloth. Wash the garment in cold water.
If the stain remains, dip a paper towel in running alcohol or non-acetone nail polish remover and scrub it until the stain removes.
Wash it off in cold water. If the stain remains again seek the help of a dry cleaner.
5. How to Remove Oil-Based Paint from Clothes?
Oil-based paints must be removed very quickly before they set into the clothes. For cleaning clothes oil based paint follow these steps:
Turpentine or paint thinner which has a strong smell can be used for this. Scrape excess paint or as much paint from the garment.
Turn the clothing inside out and place a paper towel in the stains. Keeping this provides removing paint to attach the opposite side.
Dip a clean rag in turpentine or paint thinner and first apply on the inconspicuous area of the cloth to make sure it will not damage the fabric.
If safe to use you can blot the paint stain in the solution and rag.
Pour a little bit of running alcohol or Remover on the stained area and scrub gently to remove the stain residue
Wash the cloth in cold water. Only air dry if the stain is completely removed.
6. How to Remove Acrylic Paints from Clothes?
You must remove the acrylic paint stain as soon as possible. Like oil-based paint, it will be difficult to get removed when it gets dried. Let's see how to get paint out of clothes.
Remove or scrape excess paint from the surface.
Rinse the affected area with warm water
Mix the warm water with one portion of dish soap
Use a sponge or clean cloth and rub in the stained area. Repeat the process if needed.
If excess paint is still in the cloth, use the rubbing alcohol method. Put it over the stain and scrub it gently and wash it off.
Wash the garment in cold water. Dry it only after the stain is gone.
7. Is Wet Paint or Dry Paint Easy to Remove
We have the same confusion about this. Actually when paint appears on the cloth is the best time to wash it out. As it remains in the cloth it becomes dried and will be difficult to remove dried paint.
According to paint type, dried paint will not react faster to stain removers. Most paints will be removed from the surface after a long time as it ill is set to the cloth.
In all cases first use will be water mixed with some dish wash which is commonly used to remove dirt from clothes. If there is excess wet paint on the garments or surface, then the cleaning process must be done as soon as possible.
So Wet paint is easier to remove than dried paint.
Final Note
By using these tips you can say goodbye to painting stains. Your stained garments will have new look after following these processes. Also, remember to follow the steps based on the type of paint stain in your fabric.
Now from this article, you may be clear about how to get paint out of clothes. So don't get tensed if you or your kid makes paintwork on the clothes. After applying all these tricks and still stain is there please give it for dry cleaning.
If you are interested read more
FAQs
Q1. Can baking soda remove paint?
Baking soda is one of the effortless ways to remove paint from metal surfaces. But baking soda will not give full results when applied to clothes.
Q2. Which detergent removes paint?
Liquid dish detergent helps to remove paint easily from garments and will be colour safe. This will be the first remedy all people will try when seeing paint on their clothes.
Q3. What are the different types of paint?
Paints are used for different purposes and based on the purpose the paint type is selected. Water-based paint, oil-based paint, acrylic paint, fabric paint, and spray paint.
Q4. Will rubbing alcohol helps to clean dried paint?
Yes, of course rubbing alcohol helps to remove dried latex paint. But in all cases try to clean it in a wet condition. wet paint removes easier than dry paint.