Who doesn't crave a warm scoop of Tater tots Casserole on a cozy winter day? Tater tot Casserole, also known as "Hotdish" is typically made with meat, canned or frozen vegetables along with canned soup, and starch. The dish tastes best when served hot or warm. The dish was originated in the United States- specifically in the upper-midwest region and then became popular in the regions of Dakota and Montana.
The dish can be prepared in single baking – which makes it one of the easiest and popular baking dishes which is served hot. The most common recipe for hotdish includes ground beef. The ground beef is topped with tater tots and thick cream of mushroom soup is added for the flavors.
Tater Tots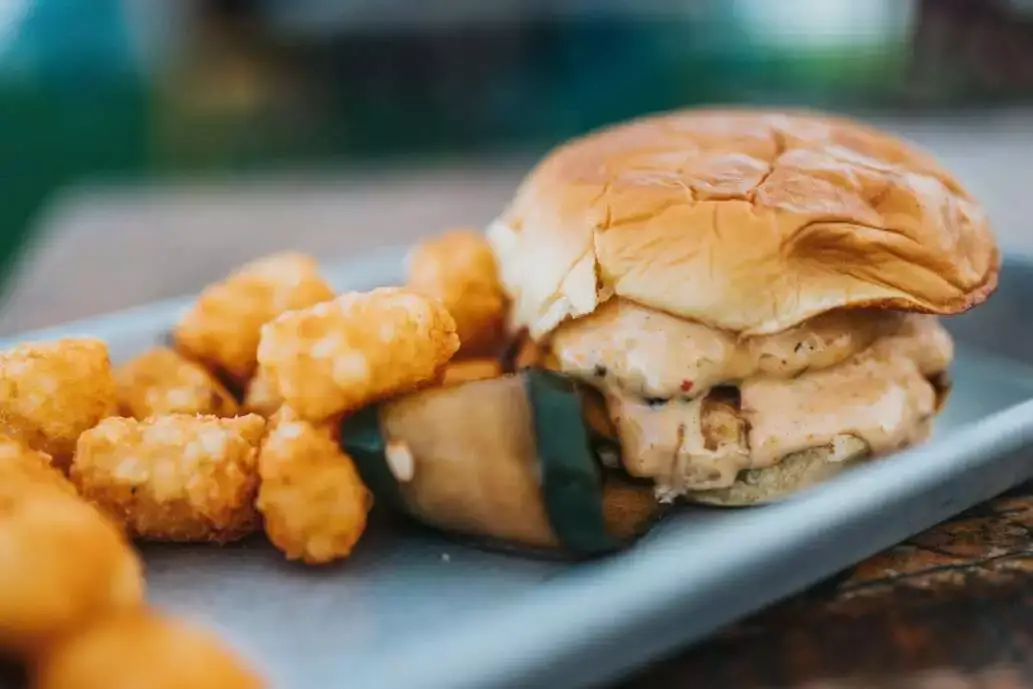 The "tater tots" are small cylinder-shaped, deep-fried Grated potatoes, and are often served as side dishes. The dish originated in Ontario, Canada, and was first prepared by an American Frozen Company Ore-Ida. The term "tater" is short for Potato, and the name " Tater Tot" is used as a generic name by the company since 1950.
The founders of Ore-Ida came up with the idea of utilizing the leftover slivers of the potatoes by mixing them with flour and seasonings. The mashed potatoes mixture was pushed through holes and were sliced for getting the perfect shape.
It is said that Americans consume a large amount of Tater tot daily, as they fit into the category of budget-friendly dishes. They are sold mostly in cafeterias and also as frozen food in supermarkets and grocery stores.
Varieties Of Tater Tots
Many vegetable substitutes were brought into the market as "veggie tot"- basically made of Broccoli and cauliflower, to increase the nutritional value of the Tater tot. Many varieties of Tater Tots have been introduced for the consumers -mixed with cheese toppings and chilies, with nacho cheese sauce, and much more. "Cheesy Tots" are one of the most popular dishes among them. Mexican- styled Tater Tacos are often seasoned with flavored toppings and are sold by leading fast-food restaurants, including Taco Bell.
Tater Tots Recipes
Tater Tots are easy to prepare can be cooked in your kitchen – with less time and effort but with great flavors. They can be stored in the freezer for a long time and tastes much better than the store-bought frozen tater tots.
Here's our favorite Homemade version of Tater tots that will give you the exact taste you are looking for. This recipe doesn't require any equipment like a potato masher. It is so simple to prepare-as such that next time you find yourselves not stopping for the frozen packets at the grocery store!
Recipe:
Servings: 6 Servings
Prep time: 25 minutes
Cook Time: 20 minutes
Total Time: 45 minutes
Ingredients:
2 pounds peeled potatoes
1 tablespoon all-purpose flour
1 teaspoon garlic powder
1/2 teaspoon onion powder
1/4 teaspoon dried oregano
1/4 teaspoon dried dill
Kosher salt and freshly ground black pepper (according to need)
1 cup vegetable oil
2 tablespoons of freshly chopped parsley leaves.
Instructions:
Place peeled potatoes in a large saucepan, add water enough to boil. Bring the potatoes to a boiling temperature and cook for about 5-7 minutes.
Drain the potatoes and let them cool. Finely shred the potatoes using a grater.
After grating, drain the potatoes completely using a towel or cheesecloth. Try removing water content as much as possible.
Transfer the grated potatoes to a large bowl. Add in flour, garlic powder, onion powder, oregano, and dill.
Season the potato mixture with salt and pepper well. Make sure the mix is dry and form tots from the mixture.
Heat a good amount of vegetable oil in a large pot over medium heat.
Add tots one by one, and cook evenly until the tots turn golden and crispy- for about 3-4 minutes.
Transfer to a paper towel-lined plate. 
Bonus Tips:
For freezing the tater tots, allow them to cool well, and then transfer into an air-tight container. These tater tots can be frozen for up to a month.
For baking, preheat the oven to 400 degrees F and bake the tater tots for about 15-17 minutes or until crisp.
4 Amazing Tater Tot Casserole Recipes
We would like to bring you some of our favorite Tater tot Casserole recipes, that are easy to prepare at home and call for all available ingredients. These delicious casserole recipes are so authentic that it brings up flavors each time you make them! Let's have a look at some of the best Tater tot Casseroles and their classy recipes for your whole family.
1. Tater Tot Casserole With Cheddar Cheese And Mushroom Soup
This Tater tot casserole recipe brings out the flavors of the potatoes dipped in mushroom soup and cheddar cheese. The ground beef adds a perfect touch to the recipe and holds the taste up so well.
A must-try recipe that belongs to the classic category, this family-loved tater tot ground beef casserole deserves to be a part of your cookbook.
To bring some twists to the classic casserole recipe, you can add frozen vegetables like zucchini, broccoli, and peas to increase the nutritional value of the tater tot casserole. These veggies go well with the canned soup and bring out the flavors in the cream of mushroom soup and ground beef so well.
Recipe:
Yield: 8 Servings
Prep Time: 10 minutes
Bake Time: 30 minutes
Total: 40 minutes
Recipe Ingredients:
1 pound ground beef
1 bowl/ 1 can condensed cream of mushroom soup
2 cups of shredded cheddar cheese
1 pack of frozen tater tots or homemade tater tots
salt and ground black pepper- according to taste
Recipe Instructions:
Preheat the oven to 350 degrees Fahrenheit.
Cook ground beef in a large skillet over medium heat. Make sure the beef remains no longer pink and turns completely brown.
Continue cooking the beef for 7-10 minutes.
To the cooked ground beef, add condensed cream of mushroom soup and mix the soup well.
Transfer the ground beef mixture into a baking dish for your choice.
Over the ground beef casserole mixture, evenly layer tater tots.
top the dish with cheddar cheese.
Bake until the tater tots turn crisp and golden brown. This may take around 30-45 minutes.
The tater tot Casserole is ready with high nutrition calories per servings.
Bonus Tips:
We prefer using lean ground beef as the leaner the ground beef, the more delicious will be the tater tot casserole.
2. Tater tot Casserole with Green Beans and Corn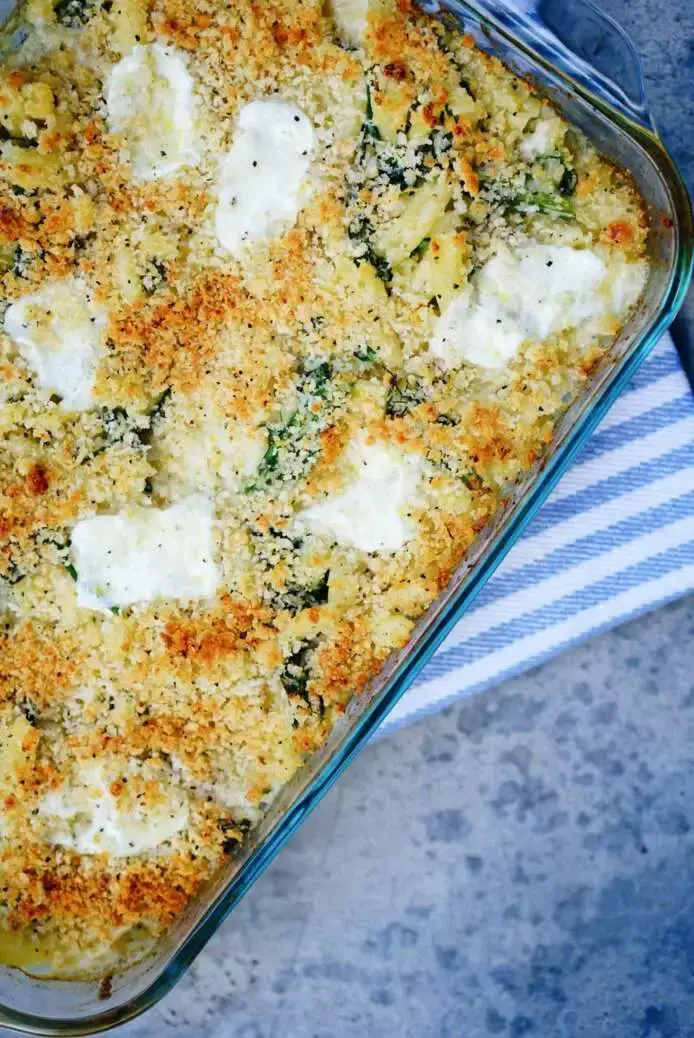 This classic tater tot casserole recipe is the ultimate comfort food for all seasons, for all people. This comforting casserole is loaded with green beans and corn kernels, and other delicious ingredients to make up the perfect casserole dish you would crave for.
This tater tot hotdish is so easy to prepare and full of nutritional values.
Recipe:
Yield: 8 servings
Total Prep time: 1 1/2 hours
Recipe Ingredients:
1/4 cup extra virgin olive oil
1 medium onion, finely chopped
1 pound ground beef
Kosher salt and freshly ground black pepper- for taste
2 cups of green beans( frozen and thawed)
2 cups of corn kernels (frozen and thawed)
two cups of canned condensed cream of mushroom soup
1 packet of frozen tater tots/homemade tater tots
Recipe Instructions:
Preheat the oven to 350 degrees Fahrenheit.
Take a large skillet, add oil to it over medium heat.
Add finely chopped onions and cook until they turn soft and light brown, for about 15 minutes.
Add ground beef to the soft onions and cook until the meat turns brown, for about 10 minutes.
Transfer the ground beef and onion mixture in the skillet to a baking dish( preferably 9-by-13-inch).
Spread the green beans and corn over the top of the ground beef mixture in an even manner.
Spread the mushroom soup cream over the top of the mixture and finish it with toppings of tater tots.
Baking Instructions:
Bake the dish for about an hour, make sure the casserole dish is uncovered.
take the baking dish out once the tater tots turn crisp and golden yellow.
Serve the casserole dish hot.
Bonus Tip:
A little minced garlic and extra cheese can bring more life to the tater tot casserole recipe.
3. No-meat Tater Tot Casserole: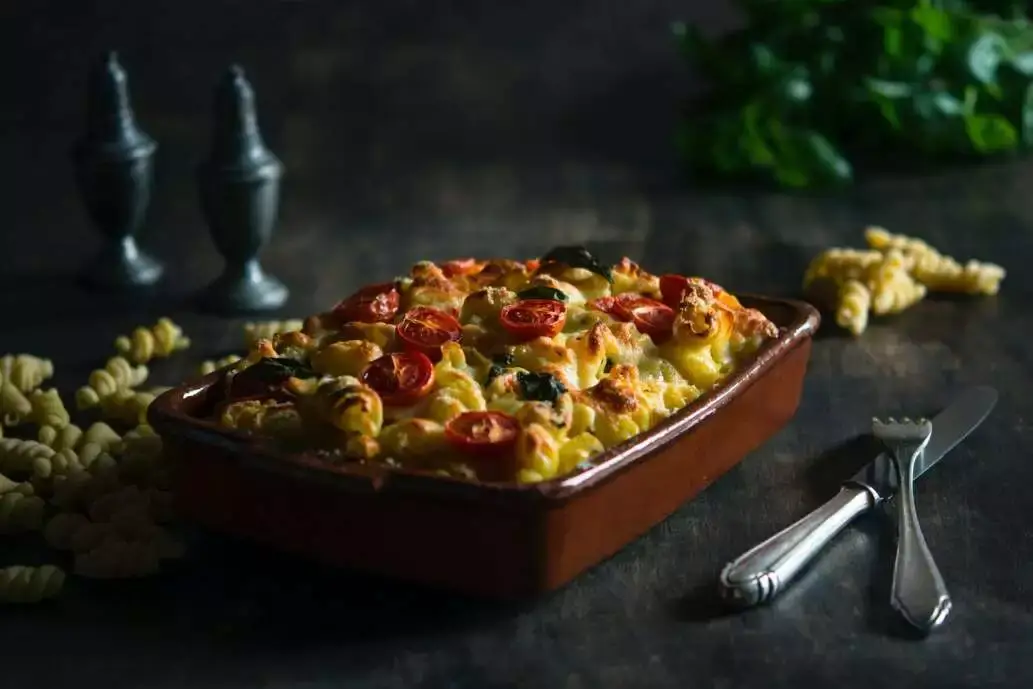 For all those vegetarian friends out there, we have something very special for you. This tater tot casserole recipe is prepared with no meat and is loaded with veggies you love. Even with little changes from the original casserole recipe, this tater tot casserole would never fail to give you the flavors you are looking for.
It can be served as a vegetarian side dish and could be paired with salads and pieces of bread for a better dinner feast!
Recipe:
Total Cook Time: 1 hour
Servings: 6-8 servings
Recipe Ingredients:
1 onion, finely chopped
3 stalks finely chopped celery
2 tablespoons of olive oil
1 cup of condensed cream of celery soup
1 teaspoon garlic powder
1/4 teaspoon black pepper
3 tablespoons of milk
1 package of frozen tater tots
1 cup shredded cheddar cheese
Recipe Instructions:
In a pan, add onion and celery
saute the onion and celery until they turn soft.
set aside this mixture so that it cools down.
In a mixing bowl, add sauteed onion and celery and mix them with celery soup, garlic powder, pepper, and milk.
Add this mix to the casserole baking dish as an even layer.
Arrange the tater tot over the top of the layer.
spread the shredded cheese in ample amounts over the top, enough to cover it well.
Bake the mixture for about 50 minutes until the cheese melts well.
cool before serving if preferred.
4. Tater Tot Casserole For Breakfast
A good combination of sausages, eggs, potatoes, and cheese for breakfast- you already know it's a great day ahead of you. This tater tot casserole is a perfect breakfast dish for a weekend brunch and you can eat it throughout the week too.
This casserole recipe follows a basic structure with simple changes to create a delicious casserole. The dish is easy to prepare and can be stored in the freezer too. You can either go for packed Frozen tater tots or homemade crispy tater tots, just as you like. A perfect one-skillet casserole dish for a busy morning indeed.
Recipe:
Prep Time: 10 minutes
Cook Time: 35 minutes
Total Time: 45 minutes
Servings: 8 servings
Recipe Ingredients:
12 ounces ground pork breakfast sausage
1 1/2 cups of shredded cheese( cheddar cheese)
8 large eggs
1/2 cup whole milk
1 teaspoon of kosher salt
1/4 teaspoon ground pepper
1 bag frozen tater tot/ Homemade tater tot
sliced chives- for serving
Recipe Instructions:
Preheat the oven to 350 degrees F.
To cook the sausages, take a skillet (make sure it's oven-safe) and warm it over medium-high heat. Add the sausages and cook them for 5-7 minutes. Make sure to break them apart using a wooden spoon while cooking.
Once the sausages turn brown, remove the pan from heat.
To assemble the tater tot casserole, whisk eggs, milk, salt, and pepper together in a medium bowl.
Spread the cooked sausages into an even layer over the bottom of the skillet.
Sprinkle the shredded cheese over the cooked sausages.
Pour the egg mixture over the top of the shredded cheese.
Arrange the tater tot over the egg mixture in a concentric circle pattern.
Baking Instructions:
Bake the casserole for 35-40 minutes until the eggs have fully set and the cheese has melted completely.
Let the casserole cool before cutting it into pieces. Sprinkle some sliced chives on top and serve.
Bonus Tips:
Sprinkle some additional cheese over top of the tater tot casserole and bake it for some extra minutes until the cheese has completely melted.
Leftovers can be stored in an air-tight container for about 5 days.
You can add minced garlic and diced onions for extra flavors in the tater tot casserole.
Try adding broccoli and mushrooms for a highly nutritious breakfast meal.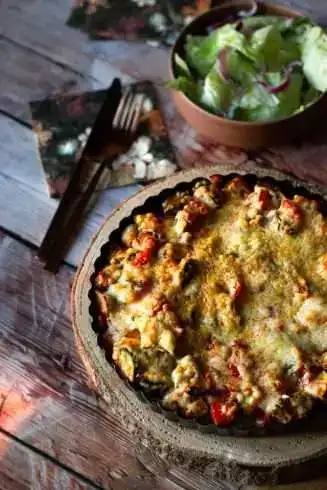 Some Tater Tot Casserole Tips 
Extra cream to your recipes can never go wrong-add cream of mushroom soup according to your taste preferences. You can try other cream soups too
Try using different types of meat- mainly chicken, pork, or ground turkey. You can't tell how wonderfully the tater tot casserole cooks up with chicken.
Always go for crispy tater tots and lean ground beef. Make sure you eat the dish hot or warm
Loads of veggies can make your meal more filling and increase the serving size too- try adding corn, green beans, and other vegetables for a wholesome family-loved meal.
These tater tot casserole recipes are delicious and easy to make. Though cheese can make everything better, you can also add as many vegetables as you want to these casseroles to make them healthier. Cook a delicious meal with these amazing recipes.
 Follow our website for more articles.