A period is a natural phenomenon that occurs in cycles every 28–30 days. Anyone experiencing a period may go through some irregularities or changes in their periods. However, like every natural phenomenon, the menstrual cycle can also get disturbed.
The rapidly changing lifestyle, stress, hormonal imbalances, heavy intake of medicines, changing body weight, and food choices contribute to making your period come late. Thus, there are times when one desperately wants their period to come before an important event, occasion, or trip.
However, you might want to know how to make your period come faster to avoid any disturbances in your period cycle.
1. Your Periods Could Be Late Or Irregular Because: –
1.1. Stress: –
Continually changing lifestyles, emotional stress, and physical changes, through-off stress hormones can change that account for the irregular period cycles.
This happens when the hypothalamus, the part of the brain responsible for controlling your body's stress response system, accelerates your endocrine system to flood your body with hormones that trigger your fight-or-flight response due to extreme anxiety.
It is then these hormone levels suppress the functioning of the reproductive system. Thus, your body temporarily stops ovulating when you're under a lot of stress. Many times chronic stress could be responsible for a missed period.
1.2. Thyroid Disorders: –
The thyroid controls your body's metabolism, which means that it may impact the level of hormones. Both hyperthyroidism and hypothyroidism might affect your menstrual cycle.
1.3. PCOS (Polycystic Ovarian Syndrome)
Overproduction of male hormones by the ovaries causes the hormonal disorder PCOS. It is one of the reasons that contribute to irregular monthly cycles. Despite the name "polycystic ovarian syndrome," PCOS may not necessarily involve ovarian cysts. Thus, causing an impact on your monthly cycle.
1.4. POI (Premature Ovarian Insufficiency)
A condition where you can get menopause prematurely, i.e., at 40 or even before. This causes a drop in the estrogen levels of the vagina owner and thus results in a delay of the period.
1.5. Chronic Diseases: –
Diseases such as diabetes, digestive disorders, and high blood pressure cause the blood sugar levels in your body to change continually, which may further bring changes in the hormonal balance in the body. Thus disturbing your period cycle.
1.6. Disturbed Sleep Patterns: –
Irregular sleep or no sleep can disturb the level of hormones in the body, along with other important functions. These disturbances, when continuing for a long may cause your period to come late.
1.7. Dietary Habits: –
Not maintaining a good or extreme dietary habit can also account for a delay in the period. Since eating less or eating junk does not provide the body with the necessary nutrients. Thus the body is unable to do the necessary biochemical process.
1.8. Body Weight: –
Whether you are too skinny or obese, your body cannot regulate its functions properly. While Obesity can cause an excessive release of estrogen and result in abnormal hormonal levels, on the other hand, if you are too skinny, your body will be unable to perform the necessary bodily functions. Thus, in both cases, there is a delay in periods.
1.9. Extreme Workouts Or No Exercise At All: –
Vigorous exercises and spending more than 2 hours a day in the gym cause an excessive calorie burn (than needed), which is why one might experience irregular periods. Also, no workouts at all can trigger your menstrual cycle to occur before than expected. This may happen due to impaired bodily functions, which can facilitate a lack of energy.
1.10. Hyperprolactinemia: –
The pituitary gland releases a hormone responsible for the production of breast milk. Production of this hormone in excessive amounts, especially when one is not pregnant, can cause other medical conditions such as problems in fertility, irregular periods, etc. Hyperprolactinemia is particularly a medical condition wherein the body produces excessive prolactin.
1.11. Excessive Dose Of Medicines Or Birth Control Pills: –
If you are on a high dose of birth control, stop using it; your cycle can change.
Birth control tablets contain the chemicals estrogen and progestin, which prevent your ovaries from releasing eggs. Your cycle may take up to three months to return to normal after discontinuing the medication.
Other types of implanted or directly delivered contraceptives may also cause missed periods.
Concerning medications, it is always advisable to consult the doctor first.
Other reasons for missed or irregular menstrual cycles may include the following: –
Pregnancy
Injury to reproductive organs
Hormonal imbalances
You see! One can neither afford a delayed period nor a frequent one. Thereby, it is important to have a regular menstrual cycle to stay active, healthy, and fit and have your bodily functions in place.
But now, one may ask, what can be the cure? How to ensure that your body regulates properly? How is it possible to make your period regular? How to make your period come faster? You need not worry more.
Here are some amazing remedies to know how to make your period come faster: –
2. How To Make Your Period Your Period Come Faster Using Natural Remedies
You might wonder how to make your period faster by using natural products. Nature has always been a giver; it contains miraculous solutions that no pill can provide. These range from traditional remedies at home to modern-day exercises. So, let's have a look at some of the natural remedies that can be helpful to make your period come early: –
Firstly, let us have a look at some food supplements know that how make your period come faster: –
2.1. How To Make Your Period Come Faster By Drinking Parsley Tea: –
It is a traditional remedy to make your period come early. Parsley is a herb that contains high amounts of vitamin C and apiol and may assist in inducing uterine contractions. However, it is not prescribed for pregnant women or women with kidney issues.
To make parsley tea, add a few tablespoons of fresh parsley to a cup of hot water and let it steep for about 5 minutes before drinking.
2.2. How To Make Your Period Come Faster Using Vitamin C Supplements: –
Eating food rich in Vitamin c, such as citrus fruits, pineapple, kiwis, and vegetables such as tomatoes, broccoli, and bell peppers, elevate estrogen levels and lower progesterone levels inducing menstruation.
Taking Vitamin c supplements increases and decreases estrogen and progesterone levels, respectively; the uterine lining sheds down and, as a result, initiates an early period.
2.3. How To Make Your Period Come Faster Eating Ginger: –
A natural herb, ginger, is said to increase heat around the uterus to induce a period. However, there is no powerful scientific evidence to support the same.
Taking raw ginger, fresh ginger juice with honey, or ginger tea is advisable. This can help make your period come faster and reduce menstrual pain due to its anti-inflammatory properties.
2.4. How To Make Your Period Come Faster Using Turmeric: –
Turmeric is the jack of all trades. It is one of the natural supplements to make your period come early. Although scientific evidence is lacking, it is thought to function by influencing levels of estrogen and progesterone. To induce your period, boil a spoonful of turmeric in a glass of water and drink it twice daily.
2.5. How To Make Your Period Come Faster Through Jaggery: –
Mix jaggery with ginger, sesame, and carom seed and chew it with warm water. It is an effective natural home remedy to prepone periods.
2.6. How To Make Your Period Come Faster Using Herbal Supplements: –
Cumin, Carom seeds, celery, emmenagogue, and cinnamon from the herb family are effective ways to induce your period. Herbs usually increase blood flow to the uterus and pelvic region; some also stimulate menstruation.
i. Cinnamon: –
Due to its antispasmodic effects, cinnamon can relieve cramps and menstrual pain. Additionally, it works as a stimulant, enhancing the flow of blood in the uterus to help control irregular period cycles and trigger menstruation.
ii. Carom Seeds: –
Combining carom seeds and jaggery can help induce periods and relieve cramps. On an empty stomach in the morning, drink a glass of water with a teaspoon of carom seeds and jaggery.
iii. Celery: –
One way to start your period early is by drinking celery juice. Using fresh celery juice twice daily will increase blood flow to the uterus and pelvis, bringing on your menstruation.
iv. Emmenagogue: –
Using emmenagogue, essential oils can help trigger menstruation and regulate the monthly discharge; however, while they are highly beneficial in treating these issues, some should be avoided during pregnancy.
2.7. How To Make Your Period Come Faster Using Other Food Supplements: –
Other food supplements can include the intake of coffee, dates, almonds, and eggs, along with Dong Quai and Black cohosh. Although, Dong Quai increases the amount of blood flowing to the pelvis, activating uterine contractions and rousing the uterine muscles. Large doses may not be safe when pregnant or nursing, or consumed.
However, food such as eggs, dates, almonds, and coffee can induce a period.
But how to make the period come faster using these food products? Such food supplements contain relatively higher amounts of fat, protein, and other nutrients contents, which might cause an increase in your body weight since the body needs fat to make hormones involved in menstruation.
How to make your period come faster by using Natural remedies other than food supplements: –
2.8. How To Make Your Period Come Faster Through Gentle Exercise: –
Not exercising or doing enough muscle movements, or stressing out may cause a delayed period. However, if you want to induce your period earlier, try doing gentle (if not vigorous) exercise.
Exercise helps lower estrogen levels, reduce stress, and release endorphins into the brain. Thus, the muscles begin to lose, and estrogen causes your uterine lining to thicken, stimulating blood flow.
Also, if you exercise regularly, you might not experience a painful period.
2.9. How To Make Your Period Come Faster Through Relaxation Methods: –
According to scientific studies, high-stress levels can also cause irregular or missed periods. Stress can double up, particularly if someone discovers that their period is late. Therefore, one can try doing the following activities to eliminate stress: gentle yoga, journaling, meditation, and quality time with friends and loved ones.
2.10. How To Make Your Period Come Faster Using A Warm Compress Or Warm Water Bath: –
A hot bath helps ease emotional stress and relax tense muscles. Perhaps this explains the anecdotal evidence suggesting warm water can help start your menstruation. Blood flow can be increased, and the menstrual cycle can start if you apply a warm compress or hot water bottle to your belly.
2.11. How To Make Your Period Come Faster Through Sexual Intercourse: –
Sex and vaginal movements cause blood movement to the vagina, which makes it contract. The uterus lining sheds after sexual activity due to the vagina relaxing. Doing so, a gap is formed that can make the menstrual bleeding, causing an early period.
2.12. How To Make Your Period Come Faster Through Orgasm: –
An orgasm can result from both vaginal penetration and non-penetrative sexual activity, which can trigger your period's start. As the semen softens the cervix, it can lead to the start of menstruation. Regular sexual activity can also maintain a healthy hormonal balance and lower stress and anxiety.
3. How To Make Your Period Come Faster Using Medicinal Remedies: –
Besides the natural methods to induce menstruation, medicinal remedies can also regulate the menstrual flow. These may include birth control pills, contraceptives, hormonal contraceptive pills, etc.
So, How to make your period come faster through the use of medicinal remedies: –
3.1. How To Make Your Period Come Faster Using Birth Control Pills: –
Taking birth control pills is one of the most effective methods to make your period come faster, but only if you are on birth control. If not, then immediately take advice from your doctor.
If you are on birth control, take placebo pills or sugar pills, this will surely help in inducing your period sooner.
3.2. How To Make Your Period Come Faster Through Hormonal Contraception: –
The only reliable method to manage the menstrual cycle is hormonal contraception. It is a type of birth control method that uses hormones to prevent pregnancy. Birth control pills contain progesterone and estrogen hormones, which prevent your ovaries from producing eggs.
Be aware that hormonal birth control pills may be less effective at preventing pregnancy if they are not taken as per the doctor's prescription. Also, it might take up to six months for your period cycle to return to normal after stopping the intake of medications.
Now you know how to make your period come faster. There are lots of ways (more than 15) to make your period come faster.
However, it is highly advisable to consult your doctor before trying any methods to induce your period. However, these methods are easy to follow and use, and some lack scientific evidence of their effectiveness.
Thus, ask your doctor how to make your period come faster.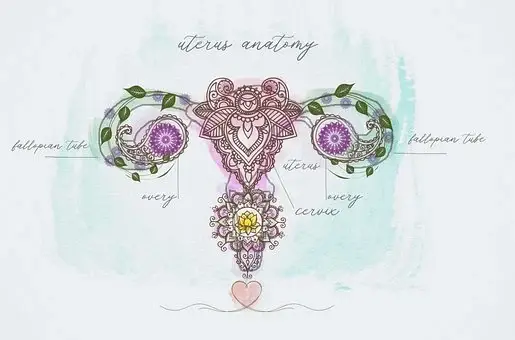 Interestingly, your body is an abode of frequent changes. There is something or the other going in there within this complex structure of cells, muscles, nerves, and hormones. Thus, having frequent or missed periods is unhealthy for the body. At the same time, taking care of your body becomes an utmost priority to make it function and regulate the life-supporting systems properly.
Want to know how? Eat healthily, exercise daily, have a decent lifestyle, or at least try to have one, practice mindfulness, meditate, have regular check-ups with your doctor, and live life as it is! And that's it. You are all set to live life to the fullest.