As an affiliate-driven website, Icy Tales earns from qualifying purchases.
You'll discover that once you learn how to read crochet patterns, you'll have fun crocheting as many pieces as possible. You'll be able to differentiate between the beginners and the advanced pattern.
It might be difficult for beginners to understand the mechanics surrounding the patterns. This doesn't mean that learning how to read it is not achievable.
There are simple instructions you need to follow to be able to read crochet patterns without mistakes. Before we go into how to read crochet patterns, it is essential to understand these patterns and symbols.
1. What is a Crochet Pattern?
A crochet pattern is a succession of steps continuously repeated across a row. To achieve these patterns, there are symbols and stitches that are drawn to aid in crocheting a particular project.
You should know that understanding the symbols shown in the pattern is very important. Keep in mind that every crochet symbol in agreement with other symbols creates a crochet stitch.
2. How to Read Crochet Patterns
For most people, reading a crochet pattern can be very daunting, especially if you do not understand the symbols.
To get started, you just need to get familiar with some basic stitch symbols, crochet abbreviations, and terms.
2.1. Understand the Crochet Language
The very first step to reading a crochet pattern is learning and understanding some crochet patterns and crochet terms. This knowledge sticks with you throughout your crocheting journey.
2.2. Stitch Abbreviations
There are some abbreviations you're most likely to encounter when crocheting. They aren't as difficult as most people think. Once you put your mind into learning and understanding them, you'll discover that they are very easy to read.
They include the following
Sc– single crochet
Tr-treble crochet
Ch– chain
Dc– double crochet
Sl st -slip stitch
Hdc– half double crochet
Ensure to memorize these abbreviations so that you'll be crocheting with little or no stress.
2.3. Basic Crochet Terms
Aside from the abbreviations used, there are some common terms used in crochet patterns.
We've listed out these terms and their meanings.
Rep– repeat
Join-This means connecting two stitches together and it's done when working a slip stitch
Inc– Increase means to add two or more stitches
Sp– space
Ch-Sp– Chain space
Turn– This means to turn over your project so you'll be able to begin on a new row.
Dec– decrease
2.4. Parentheses, Asteriks, and Brackets
In most patterns, brackets, parentheses, and asterisks are used to teach how to work the pattern. There are different ways to read parentheses in crochet patterns.
2.4.1. Brackets []
Brackets are sometimes used instead of parenthesis. In some patterns, they have the same use. They are basically used to put stitches that should be repeated in a group.
Here is an example:
[ch 3, sc ch 4 sp] 5 times
This means that the pattern instructions in the bracket should be repeated 5 times before going to the next step.
2.4.2. Parentheses ()
Just like brackets, they group stitches that are supposed to work together. This basically means that all the stitches will be worked in one double crochet.
Here is an example:
Row 2: in the following sc work ( 3 sc, ch2, 3 sc)
2.4.3. Asterisks *
They are used to indicate a chain of repeated activities or stitches. This would help save time for rewriting the steps over again.
3. How to Read Crochet Patterns in Rounds
If you've learned how to read crochet patterns' parentheses and brackets, you are ready for the next step.
There are other details about a crochet pattern you should know. Details like knowing the correct hook size to use, gauge swatch, and the correct yarn to use.
3.1. Pattern Description
Patterns usually have a title and description where you'll see the easy, beginner, advanced, or intermediate level
3.1.1. Beginner Level
The projects from the beginner level are usually made up of simple stitches and single colors. Here, you'll get to see double, single, or treble crochet. Abbreviations like ch, sl, and st are also used. Patterns for beginners include:
Washcloths
Simple granny squares
Crochet scarves
3.1.2. Intermediate
For the intermediate level, the patterns change shapes and colors. It basically involves designing using different types of complicated stitches and patterns. Complicated yarns are also used, making it difficult to count the stitches made.
3.1.3. Easy Level
These patterns have little difference from the beginner's pattern. You'll just need a little bit of shaping and color changes to accomplish your task.
Listed below are some examples of easy patterns
Crochet headbands
Crochet beanies
3.1.4. Experienced Level
The advanced-level patterns are mainly for who those who have mastered the art of crocheting over time. The patterns involve complex stitches, techniques, a variety of colors, and shapes.
Examples of advanced patterns include the following
Garments
Complex afghans
Doilies
3.2. Size and Materials
It is very important to find out what the finished project will look like. This will help you know the next step to take regarding the number of yarns you'll be using.
The materials you'll use for crocheting have their distinct characteristics. The yarns and hook sizes to be used are specified so you get your desired result.
These materials make crocheting easier and more fun to do. Most manufacturers list the recommended hook size to be used for the yarn.
3.3. Yarn and Tools
Once you go through the pattern, you'll know the kind of yarn that should be used; either light or thick yarn.
It will also give you an insight into the quantity of yarn to be used. From the pattern, you'll also be able to determine the hook size to be used for the project.
For example, when making a sunburst granny square, you'll need these materials:
A 5.0 mm hook
Stitch markers
Measuring tape
Yarn needle
Using the right size of hook and yarn is very crucial in your project. It would help bring out the desired result.
If you use a different yarn and size hook from the recommended one, it would distort the whole project.
3.4. Gauge
The gauge section will show you the number of crochet projects that a hook size and yarn will be able to create.
When you crochet a gauge pattern right before you start your project, you'll get the right size. This pattern will let you know the number of stitches and rows you should make.
An example of a gauge instruction includes the following:
"Crochet the top part of the hat pattern from rounds 1–13 and measure the diameter of the circle to check your gauge. The width should be 6.5 inches.
If your circle is tiny, this is because your crochet is too tight, and a slightly larger hook is required. If your circle is too big, this means that your crochet is probably too loose, so you should use a smaller hook"
3.5. Special Terms Used
Most patterns come with abbreviations to aid in your crocheting journey. There are provisions for special stitches made in the patterns. Examples of these stitches include:
sc– single crochet
Inc– Increase
st– stitches
sl st– slip stitch
ch– chain
rep– repeat
There are also patterns that use crochet charts and crochet diagrams for clearer explanations.
3.6. Pattern Details
For more details on a particular pattern, there are pattern notes provided. Some of these notes include:
How to identify the wrong side from the right side.
When a pattern should be worked in rows or rounds.
If the pattern is a UK or US pattern
Special notes from the designer
If a pattern should be seamed or worked in a single piece.
4. How to Crochet with Patterns
The pattern instructions will guide you on how to crochet your project with ease. Understanding the terms before crocheting will help you as you crochet with patterns.
These are some of the instructions you can follow to crochet your fabric.
4.1. Begin With a Slip Knot
1. It doesn't matter the type of crochet stitches you're crocheting, the very first step to begin your project is to make a slip knot. Follow these steps to make a slip knot.
2. You'll have to create a loop at the bottom of the yarn and put your hook into the loop
3. Then, you'll yarn over the crochet hook and pull the yarn through the loop.
4. Finally, while holding on to the ends, pull your crochet hook to make the slip knot tight.
4.2. Follow the Guidelines
The guidelines of the pattern are very important as it tells you the number of chains to make. It is listed in rows or rounds for better understanding.
You should know that for every crochet pattern, you have to start with a foundation chain. This chain can either be long or short depending on the type of project.
Working a pattern to and fro will help form a flat piece while working in rounds can form a tube.
Once you see where it is stated to turn the piece, all you need to do is to flip it over. Once this is done, you'll be working from the opposite end.
4.3. Pay Attention to Crochet Stitches
In most patterns, there is a number of stitches listed out to help you get started. This will give you an insight into the number of stitches you should make.
Sometimes when you make mistakes, you may have to drop a stitch to get back on track. It is advisable to keep track of the stitches by counting them every 10 rows.
4.4. Track your Rows
You should keep track of your rows to avoid mistakes while making crochet stitches. You can track your rows by writing down your row number in a book or using an app. You can also make use of row counters to track your rows.
5. Finishing the Patterns
It is very important to look through the finishing steps on your pattern so you'll know the next step to take.
Most patterns require the ends to be blocked or sewn together. These steps will assist you in how to add accessories to your project.
6. Working in Double Crochet
There are some rules that govern working a double crochet. They include the following:
Before starting or turning chains, you have to skip the first stitch.
You'll have to turn the chain count as dc
This is a typical example:
If the pattern says you should Ch 15:
In the first row, you'll make a double crochet in the fourth row from the hook, and in the chain across, make 12 dc.
Next, you should make a slip knot and then make 15 chain stitches.
Skip the first three chains and make a dc in the fourth chain. You can now work a double crochet in the chains that are left. Now, you've made 12 double crochet stitches.
7. How to Crochet Garments
There are some terms used when working on clothing like garments. They include:
1. Left or right-hand corner: Once you see an instruction that states that you should connect the pieces of your project in a specific corner, you should join it to either your left or right.
2. Right shoulder, right sleeve, right front: These basically mean the parts of the body the project will cover.
3. Wrong side, right side: This means that you need to work on a side that will be visible when the piece is worn.
4. Reversing shaping: This is a complicated kind of pattern where the right sleeves might have already been reduced.
The instructions don't state that you should repeat what was done to the right sleeve on the left sleeve but rather, it states: same as the right sleeve, reversing shaping.
This means that you'll have to find out how to go about it.
7.1. Check the Types of Stitches Used
For every crochet pattern, there are specific stitches used. You should ensure that you are familiar with the stitches before you start your project.
There are also different kinds of techniques used in crocheting. Techniques like the filet and open work can be used. It is important to know them and be familiar with them
8. Where to Find Crochet Patterns
There are different places to find the best crochet patterns for your project. There are free patterns on the internet to help you get started.
You can also purchase crochet patterns from online stores like Esty.
9. Top Crochet Patterns
Listed below are some of the best crochet patterns available.
1. Mila Crochet Tank: This pattern is free and very easy to create. It is ideal for beginners who are starting out their crocheting journey.
2. Crochet Granny Crop Top: This pattern is available for free and it is the best to wear to the beach during summer.
3. Aestas Top Crochet Pattern: This pattern is very easy to carry out as it requires four yarns and simple stitches.
4. Pineapple Lace Summer Top: The skill level of this pattern is intermediate and it is ideal for a summer day!
5. Off the Shoulder Crop Top: This is a very easy pattern that can be crocheted into different sizes.
10. How to Create Embroidery on Crochet Patterns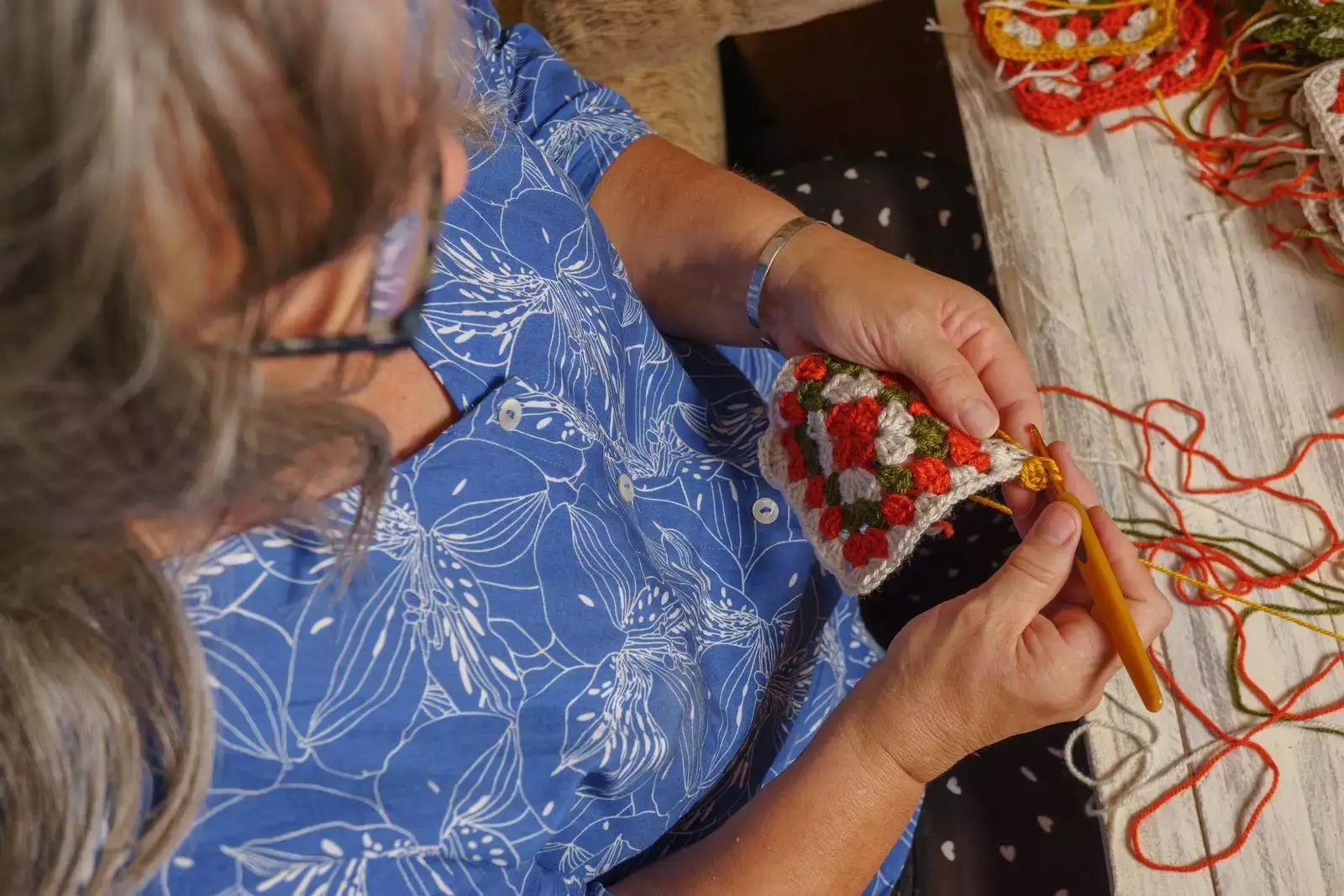 There are ways to create designs on fabric using embroidery. They include the following:
1. Ensure to crotchet swatches first to get familiar with embroidering before you begin a bigger project.
2. Using an embroidery needle will help you create more detailed designs. Although you can use your normal crochet hook, an embroidery needle gives you control of your design.
3. Select the perfect yarn to create an outstanding piece. You should also choose colors that would stand out from the crotched stitches when embroidering.
4. It is advisable to make a sketch of the design you want to crochet. Drawing crochet patterns on the piece will help guide your embroidering.
11. Final Thoughts
Reading crochet patterns is not as difficult as most people think. You just have to learn the basics and you'll be a pro in no time.
We hope this guide on how to read crochet patterns was helpful to you. Kindly share and leave a comment below. Happy crocheting!