Repotting a Christmas cactus, also known as Schlumberger, is necessary to ensure its good health and development. These amazing succulents are famous houseplants for their colorful blooms during the winter holiday season. How to repot Christmas cactus. Read more to know!
Repotting offers opportunities to freshen up the earth's soil, promotion of its growth, and maintain the whole well-being of the houseplants.
To start the procedure of repotting procedure, collect the essential materials which include a bigger pot with drainage holes, a fresh potting mixture that is suitable for cactus or succulents, and gardening gloves. It is best to select a pot that is only slightly bigger than the previous one permitting some space for the roots to develop.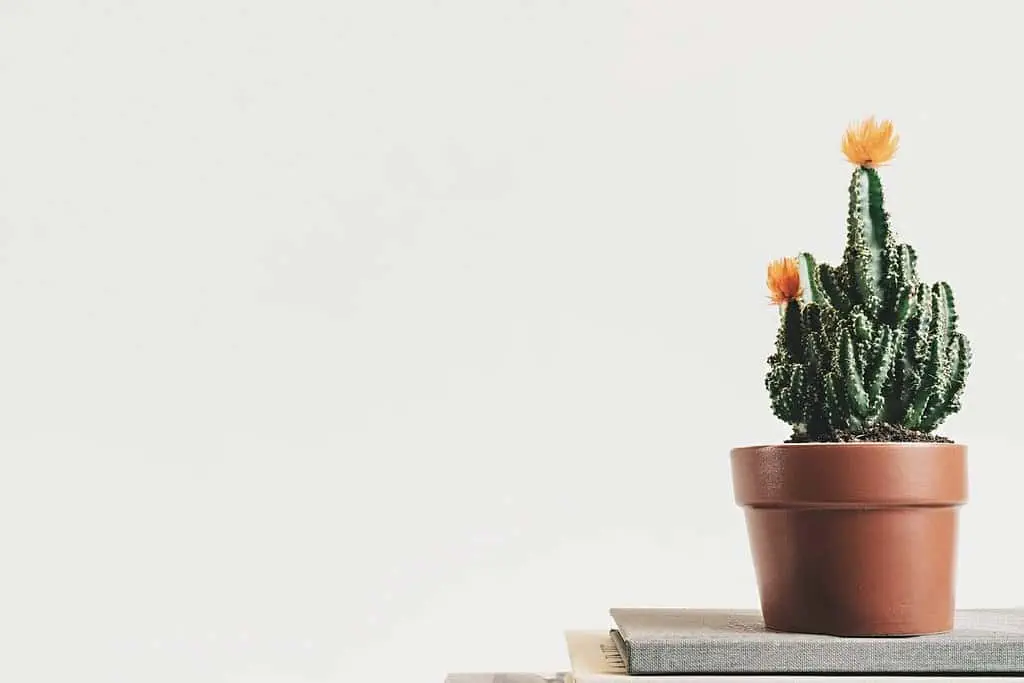 1. How to Repot Christmas Cactus?
Repotting a Christmas cactus is an essential task to make sure it's continuous good health and proper growth. Firstly, be careful while removing the Christmas cacti from its current pot. Slowly lose the roots by taking care not to harm them in any manner. If the roots are tightly bound, you can gently tease them apart to promote new growth.
Shake them off if there is any excess soil so you do not damage the delicate fragments of the house plant. Place the Christmas holiday cactus at the center of your pot, ensuring it settles at the same depth as before. Pack the left portion of the spaces around the root with fresh potting mixture, and slowly press it down to protect the houseplant. Secondly, place a drainage potting mixture at the lower end of the new spot.
This will help drainage and prevent the roots from settling in stagnant water. After it is repotted water the Christmas cactus properly permitting excessive water to drain out. Don does not overwater as it will harm the roots.
Lastly, find an appropriate position for your repotting Christmas cactus plant. These houseplants can survive in bright, indirect sunlight and extreme weather temperature. Ideal temperatures are expected around 60° to 70°F (15°C to 21°C). Giving a consistent environment will support your Christmas cactus houseplant will adapt and grow properly. 
Make sure you keep monitoring your newly repotted Christmas Thanksgiving cactus plant. For the very first few weeks assuring it adjusts perfectly with its Christmas cactus blooms for the later years to come.
1.1. Factors 
Not every individual plant is different so it is important to check on your repotted Christmas cactus plant and make sure it adapts and survives in the new atmosphere. With proper care and treatment of the cactus plant, it will bloom and be rewarded with a beautiful appearance. The following are some of the factors which are essential to know while repotting a Christmas cactus:
Choose the Right Season
The best time to repot a Christmas cactus is during the spring or early summer season when the houseplants are not in a blooming period. This permits the houseplant to recover and adapt to its new spot before the next blooming period comes.
Gather the Necessary Materials
You will need a bigger pot with the facilities like drainage holes, fresh potting mixtures which are fitted for the succulents, gardening gloves, and watering containers or water bottle spray.
Select a Suitable Pot
Choose an appropriate new pot that is slightly bigger than the current one. It should have in advance drainage holes to avoid water logging. Remember to always use a well-drained potting mix particularly formulated for cacti. You can also prepare your mixture by mixing equal parts of peat mosses, petite, and sand.
Carefully Remove the Christmas Cactus from Its Current Pot
Slowly slides the houseplants of its recent pot. If the plant's roots are tightly bounded, you can cautiously loosen the root ball with your fingers or using a fork. Be careful not to harm the stems or roots of the Christmas cactus.
Add Drainage Material to the New Pot
Fill a layer of the potting mixture at the lowest of the new spot to provide drainage holes. The amount of the mixture should be appropriate to raise the foundation of the Christmas cacti to grow when it is fitted into the new pot.
Position the Christmas Cactus in the New Pot
Place the Christmas cactus at the very center of the new pot ensuring it settles at the depth as before. Cover the gaps near the roots with potting mixture, slowly pressing it down to give stability.
Water the Repotted Christmas Cactus
After you are done with repotting the next step is to give a thorough watering to your newly potted cactus. permit the excess water to drain well. Make sure potting mixture is equally moistened but does not drench well. 
Find the Ideal Location for Your Repotted Cactus
Search the right place for the repotted cactus plant where bright indirect sunlight comes. Prevent direct sun rays as they can damage the houseplant. Maintain its required temperatures.
2. When to Repot Cactus
The following are some of the indications your cactus plant needs to be repotted are: 
2.1. Root Bound
If you find that the roots are growing heavily and tightly circling the lowest part of the pot it gives a clear sign that the houseplant has overgrown in its existing pot and needs more space.
2.2. Slow Growth or Stunt Development 
If your Christmas cactus is not grown well as it used to before or if its growth has been stunted it can be a sign that the houseplant requires a bigger pot with fresh soil mix to promote new root growth. 
2.3. Poor Drainage Hole or Water Retention Problems
If the existing pot does not have a proper drainage hole or if you find water logging problems or excess moisture retention present repotting a cactus plant in a proper container with a sufficient drainage hole can support the prevention of root rot.
Make sure repotting is advantageous for the whole good health of your Christmas cactus houseplant. Remember to prevent repotting it when the plant is actively flourishing.
Disturbing the plant while it is blooming period can lead to stress and ability lead to flower buds dropping. You should till the flourishing phase is done before considers repotting.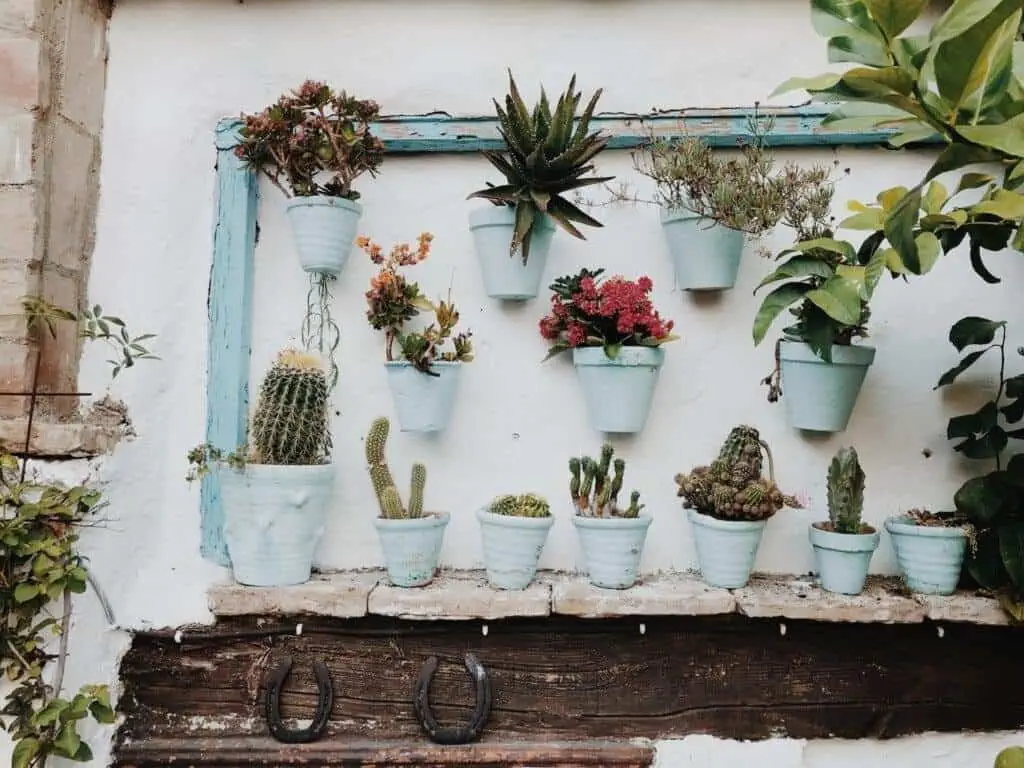 3. Choose an Appropriate New Pot 
Choosing an appropriate new pot for your Christmas cactus houseplant is important for its development and good nourishment. The following are a few factors to determine are: 
3.
1. Size
Choose the pot which is slightly larger than the existing pot. A pot that provides a little more space for the roots to grow promotes nourished root development. However, prevent opting for a pot that is too much larger as it can cause waterlogging and disturb the drainage hole.
3.

2. 

Drainage Hole

 
Make sure the new pot has the drainage hole at the lowest. An adequate amount of drainage holes is important to avoid water from accumulating in the plant pot which can lead to root damage and other related problems. Excessive moisture is crucially harmful to Christmas cactus, requiring proper drainage holes.
3.

3. Material

 
Pick a new spot that is made of porous material like terracotta or clay. These kinds of pots permit better airflow and moistures evaporation, avoiding too much moisture. retention. Prevent pots that are made of non-porous material such as plastic or metal as they stagnate the moisture and uplevel the risk of excessive watering. 
3.

4. Stability

 
Find a new pot that offers stability for your Christmas cactus plant. These plant after maturing becomes the heaviest plant so a heavy pot is required to avoid typing over. Moreover, a stable pot decreases the high risk of rot damage while shifting or fixing the cactus plant.
3.5. Aesthetic
Determine the whole appearance and style of the new pot. Select the pot which complements the beauty of the Christmas cactus and suits your personal taste and home decoration. However, prioritize your cactus plant requirements over aesthetics to make sure of well-being. 
It is essential to remember that when choosing the appropriate new pot, it is necessary to look for the standard quality of potting mixture. Good care is equally mandatory for the well-being of your Christmas cactus plant. Giving well properly drained soil, suitable sunlight, and proper watering practice will give the cactus plant nourishment and vitality.
4. Tips to Care 
After you are done with repotting the Christmas cactus plant it is essential to offer proper care to support it in adjusting and thriving in a new atmosphere. The following are a few basic tips to take care are: 
4.1. Watering 
It is one of the important things to do after you are done with repotting the plant watering is the basic thing to do. Preventing overwatering gas can damage the cactus plant roots. Maintain a proper balance and make ensure the soil gets moist.
4.2. Sunlight and Appropriate Temperature 
Fix the pot at the right position with bright indirect sunlight availability. Do not expose the cactus plant to direct sunlight. It can sunburn the plant leaves. Maintain the right temperature required. 
4.3. Humidity
Christmas cactus houseplant like moderate humidity levels. If your house has lower humidity levels, you are allowed to increase the humidity level near the plant by keeping a tray filled with water near the plant as a humidifier. Prevent the cactus plant from misting directly as too much moisture on its leaves can cause fungal problems. 
4.
4. Fertilization
After the cactus houseplant has been settled down for a few weeks you can start fertilizing it. Use a balanced, water-dissolvable fertilizer formulated for cactus or succulents. Keep following the guidelines on the fertilizer packaging to the right dilution and appropriate frequency levels. Typically fertilize the cactus plant for around four to six weeks during the growing period. 
4.5. Pruning
This is not typically important after you have done the repotting process but if you find any kind of deterioration or dead stems or roots you are allowed to remove them by using cleaned sterilized pruning shears. Pruning also helps in shaping and encouraging bushier leaf growth. 
4.6. Prevent Disturbances
After repotting procedure, it is best to prevent shifting or disturbing the plant unnecessarily it requires time to adjust and build its roots in the new pot. Decrease handling or transplanting for some weeks to permit it to adapt to the new environment and recover.
By following the above-mentioned tips, you can help your cactus houseplant survive after repotting and make sure of its continual growth and development. Keep checking the cactus plant and its health and create adjustments for its care as required.
By giving proper care and attention your plant will bring positivity and happiness with its stunning blossoms for later years.
5. How to Select a Well-Drained Pot?
Selecting a well-drained one-spot mixture is also important for the nourishment and overall development of the cactus plant. The appropriate pot mixture offers sufficient drainage while retaining some moisture for the plant roots. The following are some of the considerations while selecting a drainage pot.
Cactus and succulent mixture Find the commercial cactus and succulent mixture particularly formulated for the caucus plants which require the best drainage. These mixtures typically consist of a combination of some materials like peat, mosses, and sand.
They are specially designed to offer an ideal balance of moisture retention. DIY mixture If you desire your mixture you are allowed to prepare by combining equal portions s of the peat, moss and sand. Prevent heavy soil usage. 
Do not use heavy soil for potting purposes especially for the Christmas cactus plants as they can damage the roots of the plant. This heavy soil is compact and lacks essential aeration and drainage holes for cactus. The soil mixture should permit the water to flow easily while providing proper moisture and also adjusting the watering level. 
Suggested Reading: Environmental Mystery: 25 Interesting Facts About the Environment
6. Final Words 
At the end of this article repotting process of the Christmas cactus plant is an advantageous practice which encourages the plant's proper nourishment and development. By choosing an appropriate new pot with good drainage available, making a well-drained pot mixture ad untimely placing it you create an atmosphere which promotes good growth of it.
After these practices with proper care, providing the right treatment to flourish, indirect sunlight and humidity as required you can experience a beautiful cactus plant flourishing at your home. Remember with proper caring and maintenance which includes everyday watering, providing the right amount of sunlight and occasional fertilization your Christmas cactus will last to delight you with amazing bloom for the upcoming years to come.

Hello, I am a content writer expert in writing different niches like lifestyles, gaming, fashion, beauty, food, travel etc. I have written several lifestyle related contents for Icy Tales. Currently I'm writing and researching lifestyle related contents and helping people deal with day to day and general life issues as well as social life issues as well.