I'm sure many of us know the answer to the question "How to tell if a potato is bad?" however, every style of potato includes a varied time period. On the other hand, practically all of them will exhibit typical spoilage indicators.
Bad potatoes will have green sprouts and shoots, mushy, wrinkled skin, a moldy appearance, and a terrible odor. But don't be alarmed! In this article, I will explain the expired and ruined indicators and how to treat and store potatoes.
Let's start with the most crucial question:
1. How Long Do Potatoes Last?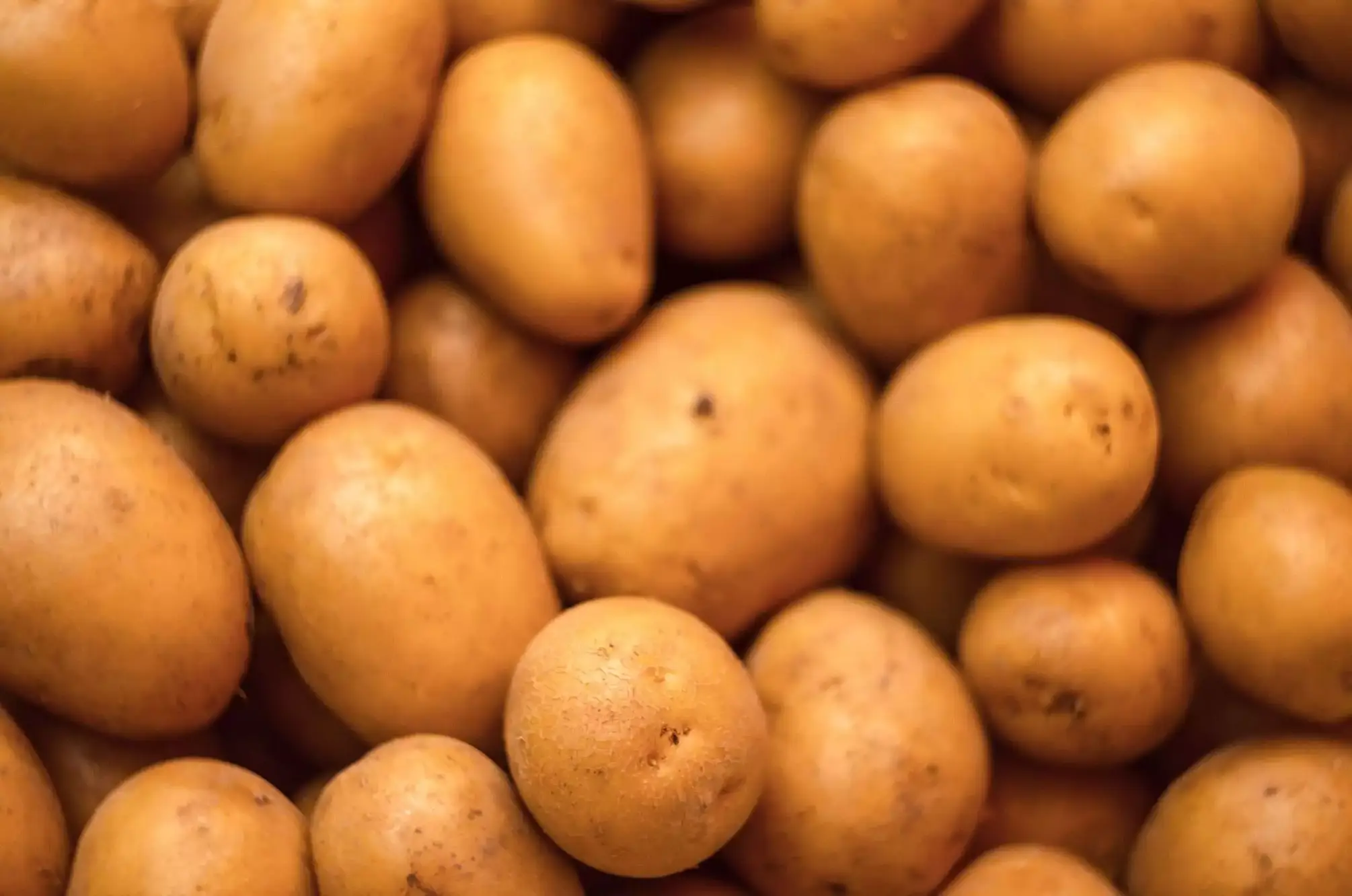 You go to the grocery on a bright morning and discover that your favorite potatoes are on sale! Great! Today is unquestionably your happiest day!
You find you can't eat all the raw potatoes you bought at the store after arriving home. But do these potatoes spoil? If so, do the rotting symptoms of stored potatoes also apply to their cousins?
They do, indeed.
And here are some frequent indicators that your potatoes have gone bad:
Sprouted potatoes and green spots
Uncooked potatoes that are mushy, wilted, and wrinkled
Rotten potatoes
Bad-smelling potatoes
These simple replies cannot provide all of the facts. More valuable information may be found further down!
2. What Is the Shelf Life of Potatoes?
Potatoes are one vegetable that can be stored in the pantry for a few days, but many of you may not know how long it takes to keep them fresh and ready to use.
Several elements will influence how long potatoes will remain fresh. However, the two most important elements to consider are the state of your potatoes (cooked or uncooked) and where they are stored properly.
2.1. Fresh/Raw Potatoes: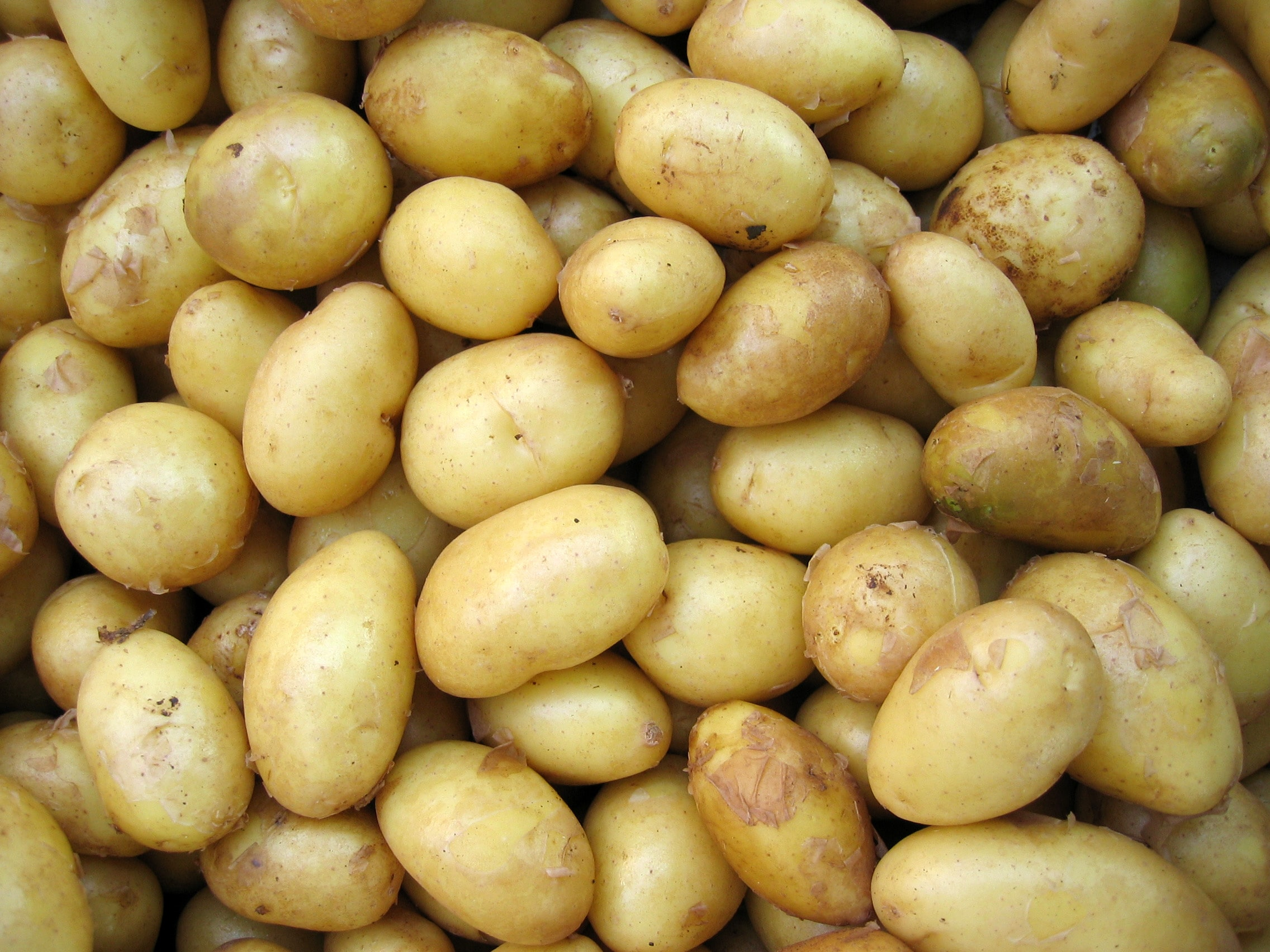 If you store raw potatoes properly, they can have a lengthy shelf life at room temperature. Raw potatoes may survive for more than a week on average. Your potatoes can stay fresh for several months if you reside in a cold, low-humidity environment.
Raw potatoes, in particular, may be stored for several months without rotting if kept at a cool temperature of 43-50°F (approximately 6-10°C).
2.2. Potatoes, if Cooked: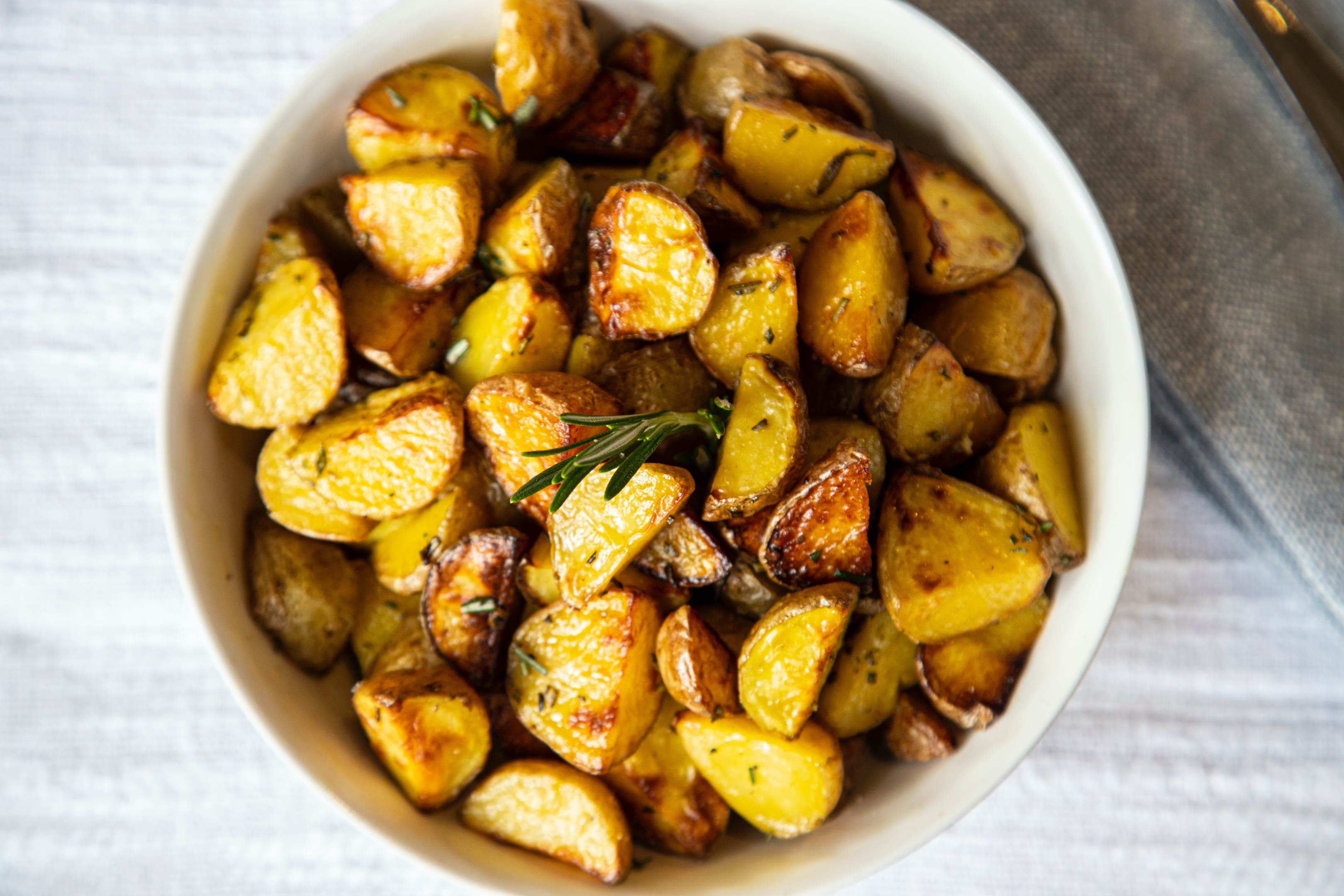 You must consume the boiled potatoes within a day. You may store cooked potatoes in the fridge and utilize them within 3-4 days. You can also freeze potatoes and keep as frozen for up to a year. Their quality, however, will suffer.
3. Signs That Your Potatoes Have Gone Bad:
Bad potatoes will exhibit certain discernible indications. Now, keep reading to find out when your potatoes go bad!
First, I'll tell you where to look for these rotten raw potatoes.
3.1. Sprouted Potatoes and Green Spots:
If the potatoes develop sprouts and green spots, they are the most obvious symptoms of spoiling.
Solanine, chaconine, and other hazardous glycoalkaloids are found in sprouting potatoes. If you consume them by accident, they will harm your health. However, if you notice small sprouts on your potatoes, don't throw them out.
Let's see how far these green sprouts have progressed. Remove them with a knife if they are still little sprouts. If there are long sprouts, it's time for the whole potato.
3.2. Uncooked Potatoes That are Mushy, Wilted, and Wrinkled:
If you see that your potatoes are beginning to wilt, soften, and develop wrinkles (like in human skin), you should cook them, but remember to remove any that are overly wilted or softened.
Though wilted and wrinkled potatoes have little effect on taste, they do damage fresh potatoes and other vegetables. As a result, separate your wilted and wrinkled potatoes from your fresh potatoes. However, keep in mind that they should not get mushy. Mushiness is an indication of spoilage.
The strong, unpleasant stench might indicate that your potatoes are decaying on the inside.
3.3 What About Baked Potatoes?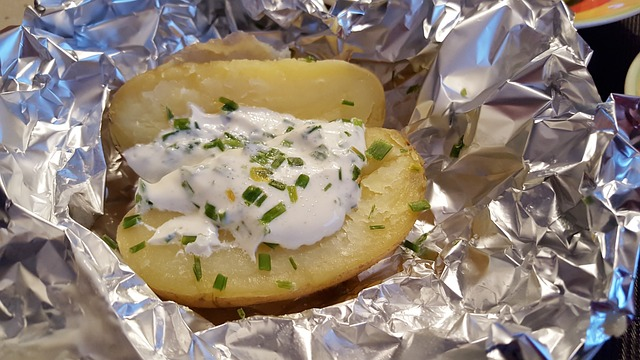 Once you've figured out the optimal time to bake potatoes at 350 degrees F, they become delectable treats that you can't stop making. However, a cooked potato often does not survive as long as a raw potato.
It might be difficult to determine whether a cooked potato has gone rotten. It is conceivable that a cooked potato will develop white, grey mold and generate a strong odor in some situations. As a result, you can readily determine whether they are still edible.
4. Health Concerns: Can You Eat Old Potatoes?
One of the most poisonous veggies is boiled potatoes. When a potato sprout or develop green or dark spots, the starch in the potato is transformed into solanine, chaconine-alpha, and poisonous glycoalkaloids.
Glycoalkaloids can give health advantages at modest levels, including antibacterial capabilities and hypoglycemic and cholesterol-lowering effects. They can, however, cause toxicity in humans in high quantities when combined with solanine.
Your body will react differently depending on how much you ingest. Among these signs are:
Vomiting and nausea
Stomach pain and cramping
Diarrhea
Hypothermia and dehydration
Fever
Breathing difficulty
In extreme poisoning circumstances, the person may potentially die.
5. Storing Options: How Should You Store Potatoes?
So, I'm sure you're curious about how to preserve your potatoes so they last longer. I won't keep you waiting any longer. Let's get started right away!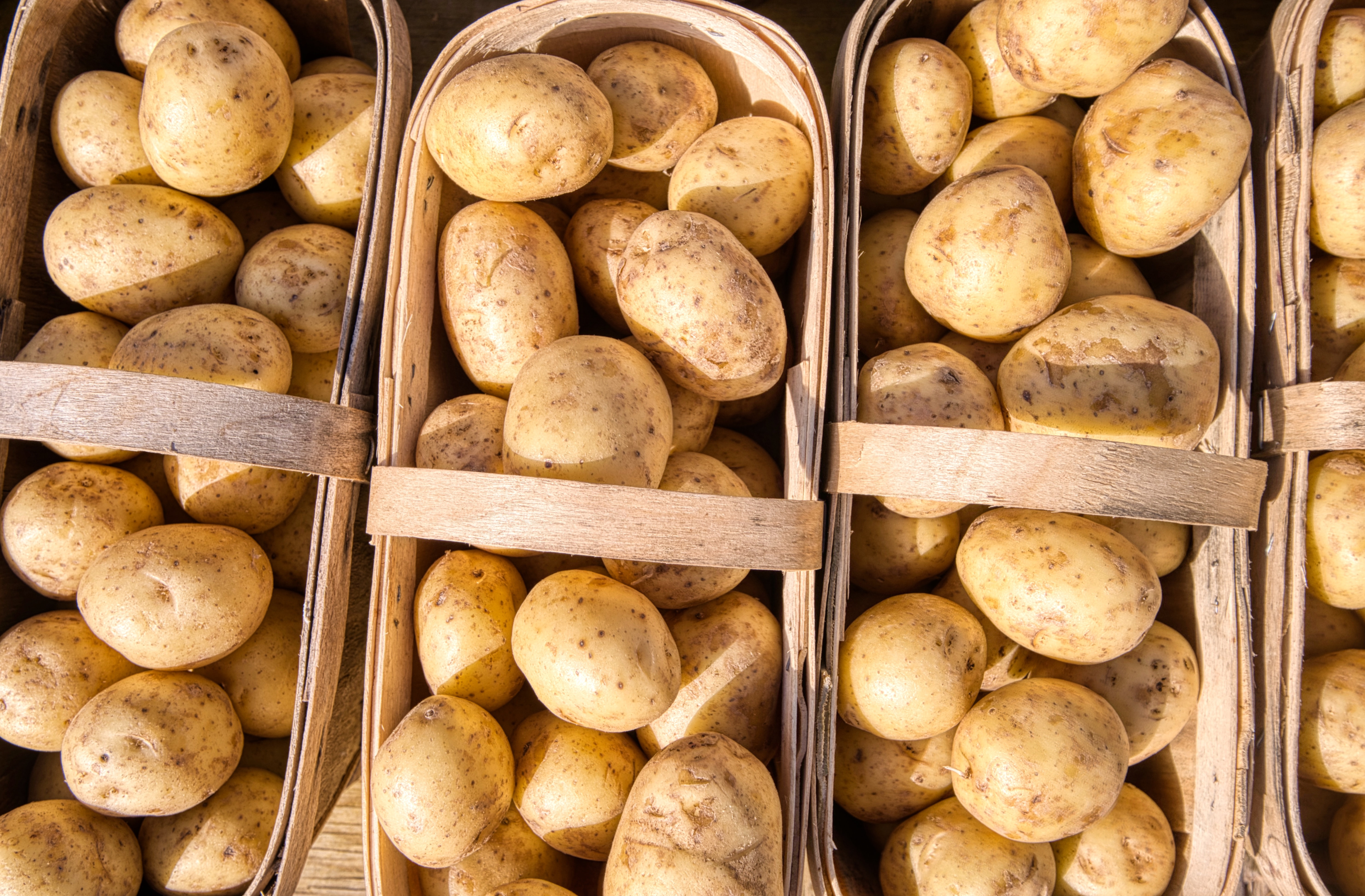 Whatever type of food you intend to keep, adequate preparation is always required. As a result, I believe you should be aware of the following details for better storage. The following applies to sweet potatoes, which can be used to make healthy recipes.
5.1. Purchase the Finest Potatoes:
Choose fresh potatoes before keeping them. So, how can you tell which are fresh? Here's how to choose so that they can be preserved for a long time:
Pay attention to the sprouts and shoots: Take a step back if you observe visible signs such as green-white sprouts and buds on the potato's skin.
Choose shiny and firm potatoes: They should be smooth and solid when touched at the shop. This is one of the indicators that they are fresh.
Scratched potato with dark spots: Dark spots indicate early rotting. So stay away from them.
5.2. Don't Let Them Get Wet While Storing:
Many individuals practice promptly washing store potatoes after returning from the market or store. However, if you want to keep them for a long time, DO NOT WASH them.
Storing moist potatoes encourage mold and bacterial development, causing them to spoil faster. Allow them to dry with a little coating of dirt around them; you'll be astonished at how long they last.
5.3. Storing Potatoes With Other Vegetables:
I recommend not storing them with other vegetables, particularly apples, bananas, and onions. These veggies frequently release ethylene gas, which causes vegetables to ripen. If they are exposed to ethylene gas, they will quickly rot.
6. Tips for Extending the Life of Potatoes:
If you've written down everything you need to remember, get ready because I'm about to tell you how to make them last longer!
6.1. Raw Potatoes:
So, what are you going to do with your raw potatoes?
An open basket and a paper bag are preferable to plastic bags.
Paper bags and baskets made of bamboo materials are the finest storage solutions. Plastic bags, on the other hand, will lead to premature death. It produces a damp, airless atmosphere.
Furthermore, plastic bags will leak toxic chemicals over time, reducing the quality.
6.2. Keeping Your Potatoes in Cold Water:
You're peeling a potato to make your favorite potato salad when you get a phone call from your boss? Don't be concerned. This straightforward solution will solve your issue.
If you remove all of the skin of your potato, the flesh will immediately change color. This is due to the presence of an enzyme called polyphenol oxidase in potatoes. The potato will turn brown when this enzyme comes into touch with oxygen.
To avoid this, soak them in water after slicing them (approximately 1-2 cm thick). If possible, sprinkle some salt within.
This strategy, however, is only effective for 24 hours. If left in water for too long, they will absorb all of the water and lose all of their nutrients.
6.3. Cooked Potatoes:
Please read this section! It's time to offer some storage strategies for cooked potatoes!
Store them in the refrigerator:
Cooked potatoes may only be kept at room temperature for around two hours. As a result, if you can't eat all of it after cooking them, you may store them in the fridge.
In detail, you may store them in an airtight container in the fridge or a resealable plastic bag in the fridge. Remember to eat leftover cooked potatoes within 3-4 days of cooking.
What if you want to keep your cooked potatoes for a longer period of time? The freezer is an excellent solution for this. Potato salad may even be frozen and stored if done correctly. Let's find out!
To preserve potatoes for a long period, cut them into sticks or 1cm thick slices beforehand. After that, blanch them in boiling water for 3-4 minutes. Then take them out and place them in a bowl of icy water. Then take them out and place them in a bowl of icy water.
Finally, freeze them in a plastic box or zip bag. This freezing procedure will keep them fresh for up to a year!
7. Is it Possible to Freeze a Raw Potato?
I would not advocate freezing a potato without first blanching them.
Freezing an uncooked potato hurts both the quality of the potato and your health and may cause food poisoning.
When the raw potato is frozen, their starches are progressively transformed into reducing sugars. You will create carcinogenic compounds by reducing sugars when you fry or boil a potato at high temperatures after defrosting.
Furthermore, because blanching a potato in hot water inactivates the enzyme polyphenol oxidase, a potato that has not been blanched can rapidly turn brown.
8. It's Time to Toss Those Spoiled Potatoes!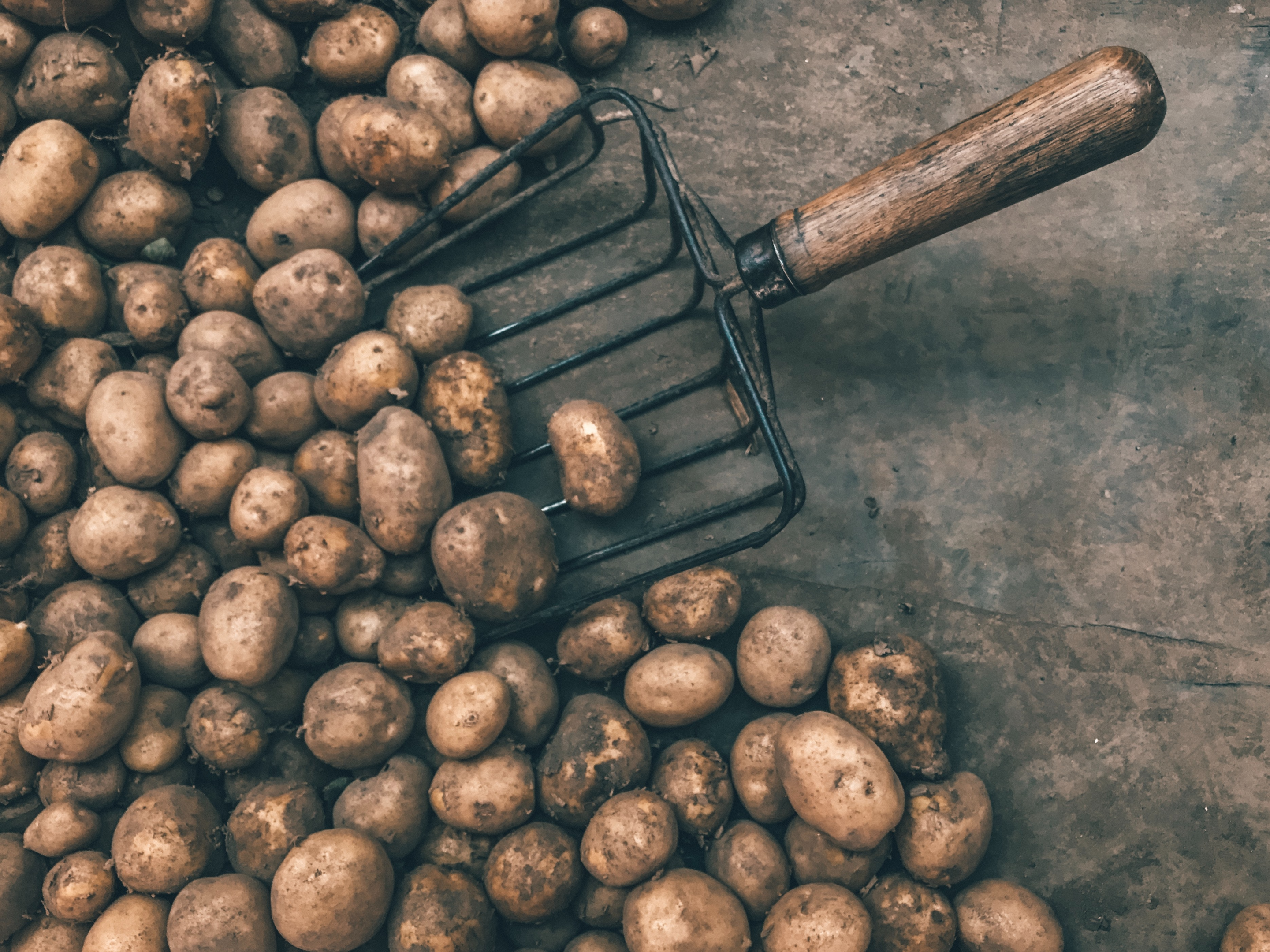 When potatoes become rotten, they become toxic, unlike onions and garlic. Not only may ruined potatoes induce symptoms like vomiting, stomach discomfort, diarrhea, dehydration, illusion, food poisoning, and so on, but they can also kill you if you consume too many of them.
So there's no need to be sorry about throwing away rotten potatoes and allowing them to affect your health. I hope you found the information in this post useful. Please forward it to anybody you believe would benefit from it.