As an affiliate-driven website, Icy Tales earns from qualifying purchases.
Deer hunting has a history of about a thousand years. The deer hunt was an ancient medium mainly for meat, but as time passed, hunters figured out the zest behind it and; as a result, this got accepted as a sport for fun and food. People use this method for venison, a natural food source of protein in deer meat.
The rules and regulations regarding this activity vary according to territories. In the United States, the control is over by the state agencies like the Department of Fish and Wildlife or the Department of Natural Resources since it is a synchronized task. It is common knowledge that Illinois encompasses forests, farmlands, wetlands, and much more, making it has a perfect destination for hunting. Since it is rich in flora and fauna, Illinois maintains its position among the food plots.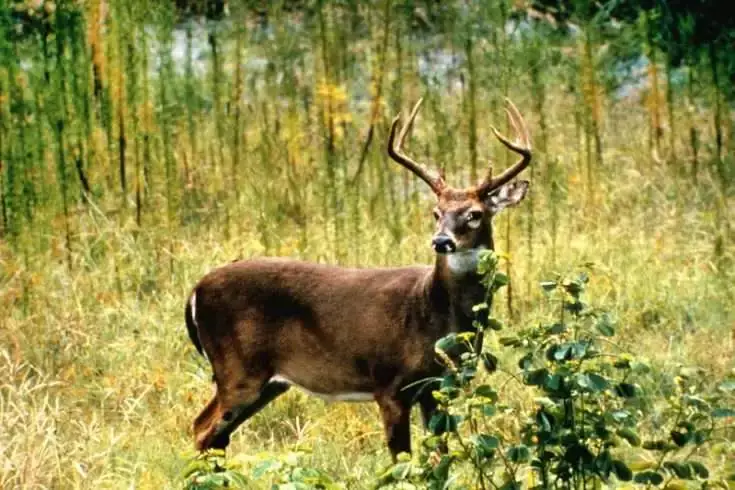 Is hunting necessary, or is it simply a pleasure-seeking sport? For the former part, the answer is yes, regulated and precise hunts are relevant. Wildlife management considers hunting inevitable since it maintains a perfect balance of natural resources. And as for the latter part, it's not simply a pleasure-seeking sport but also acts as a livelihood for many native hunters.
Deer Hunt
Illinois is generally famous for hunting; different varieties of deer hunt make the county even more popular among other counties. The increase in deer population affects forest regeneration, human safety and creates an overall disturbance to flora and fauna. So, the Forest Preserve District of Kane County ensures the balance of deer population and enhances the diversity of flora and fauna. To maintain the decorum of wildlife, Illinois has specific hunting seasons for species. Visit Illinois on deer seasons to enjoy deer hunting to the fullest. Season dates get changed with species since the control is over by Illinois Department.
Species residing in Kane county belong to the people of Illinois, and sometimes hunter's life depends on these species. So to maintain a balanced system, they organize perfect season dates that offer collective options regarding hunting in both private and public sectors. Before stepping into hunts, one must know details like opening dates, legal hunting devices, ammunition restrictions and, other laws. The hunter must know about a species's definite hunting and trapping season. According to Illinois hunting regulation, it is illegal to hunt any preserved species except with a gun, bow, and arrow.
Who can hunt?
Illinois allows deer hunting for residents and non-residents only if they own a hunting license.
They also offer exclusive opportunities for youth hunters, seniors and, disabled hunters.
There is an exception for people born after January 1, 1980, since they have to clear a Hunter Safety Education course before procuring a hunting license.
Citizens 18 years and under must have a Youth Hunting and Trapping License.
Apprentice License are given for initiatory hunters.
Non-residents must have a Habitat Stamp and a non-resident deer permit along with an Illinois DNR license.
Tenants residing outside the property must own a valid Illinois hunting or Sportsman license.
One must carry an appropriate deer permit and license while hunting.
 Illinois DNR license and permits are available online. Nowadays, paper applications are considered the last resource.
Whitetail Deer Hunt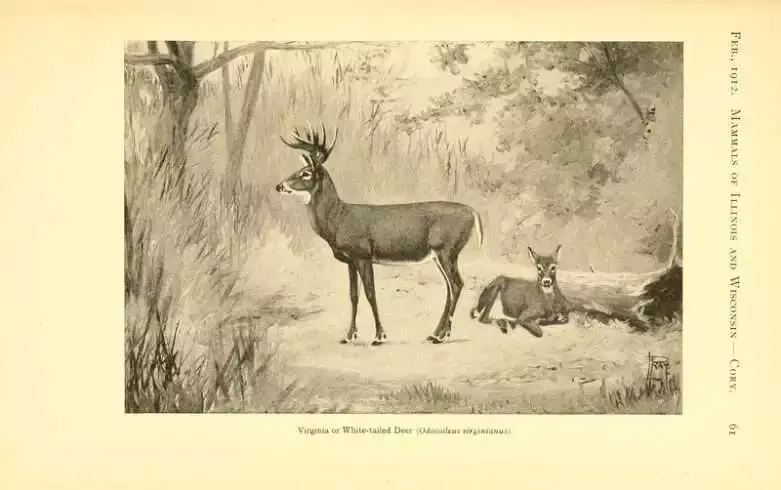 For which deer breed is Illinois famous? Well, whitetail deer is considered the native breed in Illinois. In the early 1900s, the whitetail deer population in Illinois vanished due to ungoverned shooting and the reformation of land and its usage. The condition was so pathetic that, for an exhibition, the Illinois State Museum has to collect specimens from Wisconsin. Soon, the Illinois government passed the first game laws and paused hunting season till 1957. It took fifty years to restore the Illinois deer population. Today we can easily spot doe, which are hundred years old and various fawns. Restoration has shown marvelous results in the white-tailed deer surviving skills since they excelled in speed and jumps. It had increased the popularity of whitetail deer hunting.
Whitetail Deer Hunting
Illinois deer hunting mainly focuses on white-tailed deer hunts since they are considered state mammals. Some mistake them as non-native breeds due to the white spots in their body. The amazing fact is that, as hunters, people can easily find different kinds of these white-tailed deer. The trophy whitetails are matured whitetail in its youth exceptionally hard to hunt due to their surviving capability. Usually, they age from 5.5 years to 6.6years. Their weight and height are proportionate with an antler that is super strong in size and strength. One deer almost cost $300-$500 depending upon the hunt location.
Large whitetail bucks are another whitetail variety that is 3 1/2 or 3 3/4 inches tall. If they have a large mass, they may be 3years old and, heavier may be either 4 or 5 years old. According to location, one deer may cost between $1250-$2500. The Golden Triangle of Illinois: Brown, Adams and, Pike county are considered a hub for these bucks. Heartland Lodge resides between the Mississippi and Illinois river drainages acts as a suitable domain for bucks. The place allows muzzleloader hunting, firearm deer and, turkey hunting. They also provide an archery permit that can access via an online check-in system.
Antlered deer will have an antler that is either 3 inches or more in length. In winter, as mating season passes, either sex of whitetail bucks will begin to shed their antlers. And this happens in late January and February. Licensed hunters are allowed to hunt only two antlered deer in a year. In a restricted archery zone, the IDNR permits hunting only from October 1-15 and, this rule is applicable for hunters of either sex.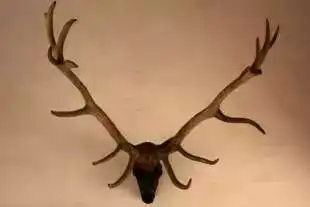 Another category is an antlerless deer, a deer with an antler shorter than 3 inches or no antler at all. Late-Winter Deer Season is a part of Illinois deer hunting that sanctions the harvest of only antlerless deer. To hunt a late winter antlerless deer, the hunter must have a Late-Winter Deer Season permit or valid unfilled deer. Authentic unfilled deer is a must for non-residents. An unfilled deer permit is also viable for the prior muzzleloader, firearm season or, youth deer season. The above license is applicable for a hunt in private land in open counties like Perry, Brown, Saline Etc. The hunters must inform the harvest reporting by calling the toll-free telephone check-in system on the same calendar day the hunter took the deer.
Archery Deer Hunting
Illinois deer hunting works depending upon the hunting season. As per the IDNR decision, archery deer hunting is a suited method of hunting in Kane County east rather than firearm hunting. Archery season starts from October 1 to January 16. In Kane County east, the archery created a new record of 75,544 deer, which began on October 1, 2020, and lasted January 17, 2021. According to the IDNR report, the total harvest number of deer from 2019 to 2020 is 67,743. As per the harvest limit, for either sex with an authorized permit, one deer is the allowed hunting limit. Most people prefer bow hunting because of the lavish availability of season dates and quality whitetail bucks.
Firearm Deer Season
Firearm season mainly uses three hunting tools: shotgun, muzzleloading rifle and, handgun. Firearm seasons usually start from the second weekend of November and last till the first week of December.  Hunters who wish to participate in the firearm deer season must-have a firearm permit and a Firearm Owner Identification Card issued by the Illinois State Police.
Muzzleloader Only Deer Season
One of the main categories of firearm seasons is muzzleloader-only deer season. Here, the harvest is with a muzzleloading rifle. The hunting starts one and half hours before sunrise and one and half hours after sunset. Hunters must carry an authentic muzzleloader permit with other licenses.  During the firearm deer season, after the harvest of firearm deer, the hunter should report it by calling a toll-free telephone check-in system on the same calendar day the hunter took the deer. Along with the muzzleloader permit, the hunter must wear an upper outer garment with a cap which should be either in solid blaze pink or solid blaze orange in color with 400sq inches display. Another important thing is that the hunters must keep their guns unloaded when not hunting since it is considered unlawful.
Things one should keep in mind to hunt in Illinois:
Before hunting, participants must strictly abide by the rules and regulations ordered by the Illinois government.
According to the IDNR rules, a hunter must carry a windshield card and a site-specified permit before harvest at a public hunting area.
Hunters who are full-time residents must carry a Driver's License or State ID Certificate of a state-approved hunter safety education course.
According to Illinois Access Program, a hunter must get permission from a respective landowner to hunt in private land.
Hunters selected via a lottery system must pass the proficiency test for hunting.
All participants must attend the mandatory orientation meeting before hunting, where they should sign a waiver liability to proceed further.
Participants under 18 years must apply as a zone partner with a person who is 21 years or older.
Hunted deer must go through a Chronic Wasting Disease test before being taken by the hunter. It's a naturally occurring protein in deer that will eventually kill the animal. It's not a transmitting disease, but still, hunters are advised not to hunt or take any sick-looking animal.