Ap-tap-tap goes my fingers on the keyboard, my eyes shifting mechanically from keyboard to screen, almost as if, I am a slave of technology. This is not how things used to be, back in the days when we were kids. I remember, how my uncles and father had those thick diaries with them all the time.
Now, those thick diaries are replaced by thin laptops. I have no record of time unless the door of my mini cabinet knocks after every three hours, and a voice comes, "Your coffee ma'am" which is our new canteen boy. He, too, is familiar with my kind of coffee, black sugarless brimming till the top of the giant mug.
I welcomed him with a smile. I took a break to open the windows of my mini cubical and saw that there is something magical with the sky today. The moon has spread peach, orange, and blue, almost in every corner like art.
I stared at it for two minutes and then again resumed my work. I cannot remember when was the last time I spread my arms freely under the pink sky. No, the things never used to be like this.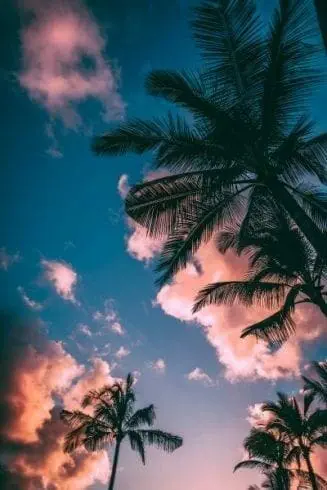 It was 8'o clock when my phone beeped. It was an alarm to keep the record of the time that I usually set. It was the time when I generally leave the office every day.
I packed my laptop with a few other vital files in the bag that my father gifted me long ago. I do not remember going for outdoor shopping in years now. No, this is not how things used to be earlier.
I moved out of my cabinet to find there are a couple of few people waiting for the lift. Standing silently beside them, we had a quick eye contact thing, but then they moved their gaze as quickly as possible.
"They must be judging me," I whispered in my head, but what really? Is it my immensely light and dull hair, or is it my mismanaged teeth that bothers them?
With this, the lift arrived, and I clear my head. "Good evening Ma'am," a gentle voice arrived. I knew this voice. It was very familiar.
This was the liftman. He was always sweet with me and used to smile softly while he wished me with respect. "Is this normal, is this how people are supposed to be, or is this man extra sweet?" I always asked this to myself.
I lived in a crowded city. It was not my city. I've lived here only for four years now. It took me an hour to reach my apartment from my office, which was just three kilometers away.
I parked my car and reached the door of my flat, and suddenly a faint voice said, "Your ironed clothes are at my place."
This was my old and aged neighbor. She, usually, took my parcels in my absence and was the only one who knew my full name there. That was not how things used to be in my city.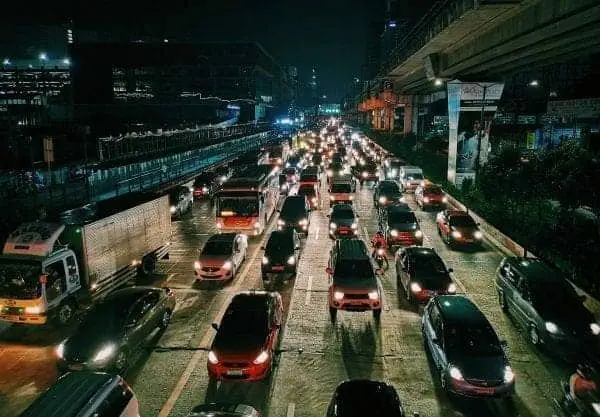 "Oh! Thank you, Miss. Liza," and then I turned to unlock my apartment. Meanwhile, she brought the clothes and handed them to me. "Don't you think a woman should know how to do these petty household tasks?" she inquired in a low voice.
But, I could see the curiosity in her eyes, almost as if this was something that she always wanted to ask. How was I supposed to reply to this? Maybe like, "None of your business, Miss? Liza?" NO! Who would take my parcels then?
I took a pause and managed not to sound rude and said, "Huh! Sure, but that is not how the things used to be." With this, I slipped quickly to my apartment, not bothering how much of my statement made sense to her.
I turned on the lights of my two-bedroom apartment, where I had been living for long now, but I almost never had any roommate. I had always lived alone in this crowd. This is not how things used to be in my city.
The yellow card that was lying unbothered on the floor caught my eye. That was an invitation card, a wedding invitation. "Ruhi weds Arthur," it said with velvet red over pleasing yellow background.
It was the most beautiful card I had received in a while. Ruhi was my first cousin. She lived back in the city, where I lived all my life until I got a job offer in the 'crowded city.'
She and I used to have similar clothes and dolls. We very pretty close back then.
I remembered my mother telling me that her parents are planning her wedding. I did not take her seriously, maybe because she was just a year older than me, and I do not even have friends and commitment.
Hello! What's that? But, she was an extrovert. I, too, was a little extrovert back then. This is not how things used to be.
I retired in my nightgown, searching for food leftovers in my fridge and oven. There was a garlic bread that I had in my breakfast, and a part of it was still left. I put that in the oven and set my coffee machine, and that became my supper.
That was what I usually did, but this is not how things used to be. A few minutes later, my mother called me like she often does during nights with her regular questions regarding my 'healthy diet' and 'totally balanced life,' or at least that was what she thought.
She was too sweet to understand this city life. But, this time, she had something different to talk about. She had to order me something. She told me that she and everyone in the family wanted me to come for Ruhi's wedding at least a week before if nothing more.
I couldn't mock them. They were innocent. They loved my presence.
I had no other choice than to accept what she ordered. She seldom ordered me anything, and whenever she did, I couldn't deny to that.
I drafted an application for my boss before sleeping to ensure I remember taking leave.
So, in the morning, I got up at 7:00 am. A touch of delight sparkled on my face that day, something that had been missing for a long time. The very first thing I did was the mail.
I mailed my application to my senior, who accepted it real quick since I had not taken off for a long time. I packed all my stuff, especially my traditional wear, that had been packed in my bed for all these years.
The Journey: Remembering, How It Used To Be!
On my way to my hometown, it was a train journey. The last time I traveled via train alone was three years back when I was going back to my place, to celebrate my father's retirement party.
It was a sleeper class, a comparable spot I got to keep my luggage and a few friendly faces around me. A woman who had a baby in her arms sat opposite to me. I still remembered the bright smile of hers, so full of hope. She shared her home-cooked food with me.
It felt good last time. This time, I saw a few faces around me. Every face seemed to have a story, not a pleasant one, but a curve on their forehead told that something was bothering them.
The man who was sitting next to me appeared to be in his mid-forties. His eyes were constantly staring at the screen of his Blackberry phone. He had a dense mustache.
His specs lens was thick. I don't know what his teeth look like. It had been two hours since I sat next to him.
In those two hours, I didn't see him smile. This is not how faces used to be.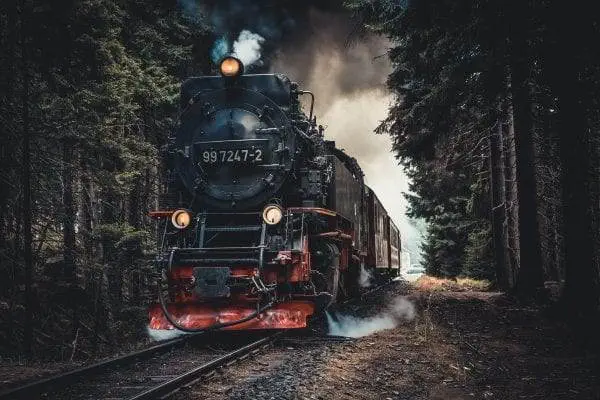 (Read this article on traveling alone. Click here! ) 
My Hometown: Was It Still As It Used To Be?
Finally, after seven hours of a train journey, I landed in my city, the beautiful houses built not just with bricks and cement, but with families and love. I saw the stars twinkling there. I could never see them at my place.
I took a cab to our house. Every face on the way seemed familiar. Every street seemed to be traveled by me with my father. Every little beauty was precisely at its place, just the way things used to be.
I reached my house, which was four kilometers away from the railway station in an hour. No, there were no many cars in our way, but kids were playing out on the streets, older men were sitting together with pride in the groups, just the way they always used to do.
I did not mind this kind of jam. This was not a machinery life. People knew each other there.
People knew the streets there. Nothing like the way it was in a crowded city.
Ironically, the most lonely faces among the crowds were seen there very often. Every face knew the family history of the person who lived two blocks away.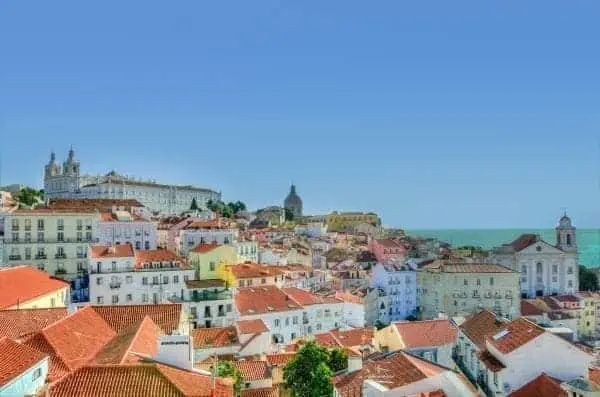 My father was standing at the entrance, waiting for me. In his khadi kurta and trousers, his hair looked freshly trimmed, just the way they always did. I looked exactly like him, that's what everybody said, and maybe I got everything of him, from his glow to his temper.
I saw a grin on his face and moisty eyes. He was sweet. I hugged him as soon as I got off the cab. With this, I got inside the house, which was lit with blue and yellow lights; the faint smell of fresh paint was all around.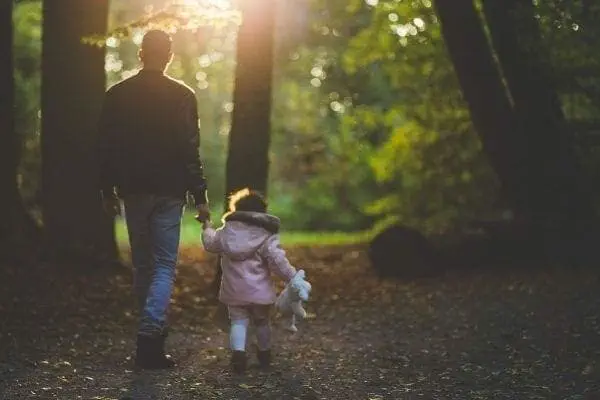 The preparation for Ruhi's wedding was at full swing. It brought a sense of comfort that I had missed every day in the last three years.
The house was full of happy voices and glittering clothes. My mother was in the kitchen, with a single streak of her hair on her cheek, and her eyes reminded me of an ocean, I had seen only once in my entire life.
She was busy preparing dinner with my aunt the way things, just as it used to be, even before I was born. I could see she was genuinely happy. She was a gentle lady and smiled very politely.
I reached out to her hugging her from behind. She took my hand and told me, "Look at these sun-soaked thin hands," just the way she always said.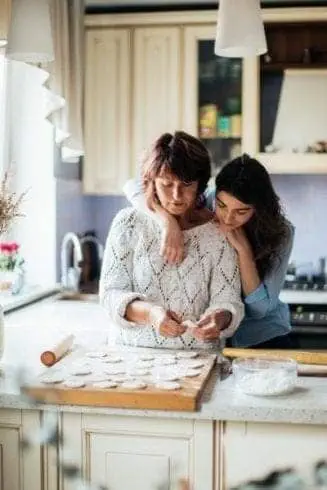 After greeting every elder of my family, I went to my room, the one in the right corner of the first floor. The instant punch of nostalgia hit tightly on my face, as I opened the faint brown door of the room. The bed appeared to be done that day itself by someone in the house.
The wall in the front had a vibrant red paint, I always used to adore. The window on the opposite wall had not lost its magic. I could still see the moon in its perfect beauty outside my room. This is how things used to be when I was once a happy child.
I unpacked my stuff and started to put them in my cupboard, a bundle of pages were kept on the top shelf. I took them out and sat with them for the next two hours. These were the scrapbooks and drawing sheets of my childhood days.
I used to love moon and pretty skies so much, that I could blue and yellow hues everywhere on the sheets. They had turned pale with time and the corners of the sheets were turned, not how things used to be, earlier.
But, these dull pages means a lot more to me than anything that city life had ever offered me. I packed all these drawing sheets in my bag because I cannot afford to lose my self anymore.
I had always felt a void in that crowded place, believing things can never be they used to be, but with these pretty weird colors, I knew I would be able to fill at least a little bit of that void, just the way it used to be when I was a kid.