Ah, the bathroom. The solitary stage where we can let our inner rock stars run wild. The temple of deep thought. The waterfall of cleansing.  Bathrooms are one of the best examples of how society evolves: they have gone from a luxury to a multi-purpose necessity; as such an important part of our homes, they deserve to be furnished with just as much care and caution. This article breaks down the basics to ensure you go about accessorising your bathroom correctly. 
Water Closet 2.0 – Making your Bathroom Beautiful and Functional
Accessorising your bathroom is essentially a branch of interior design. Be it faucets or fixtures, shelves or sliding doors, hooks or holders, there needs to be an aesthetic and a purpose to every item. Some bathroom accessories might not seem important at a first glance, but small things can really tie a space together. For example, think about style and functionality when it comes to your toilet roll holder and you'll see the difference.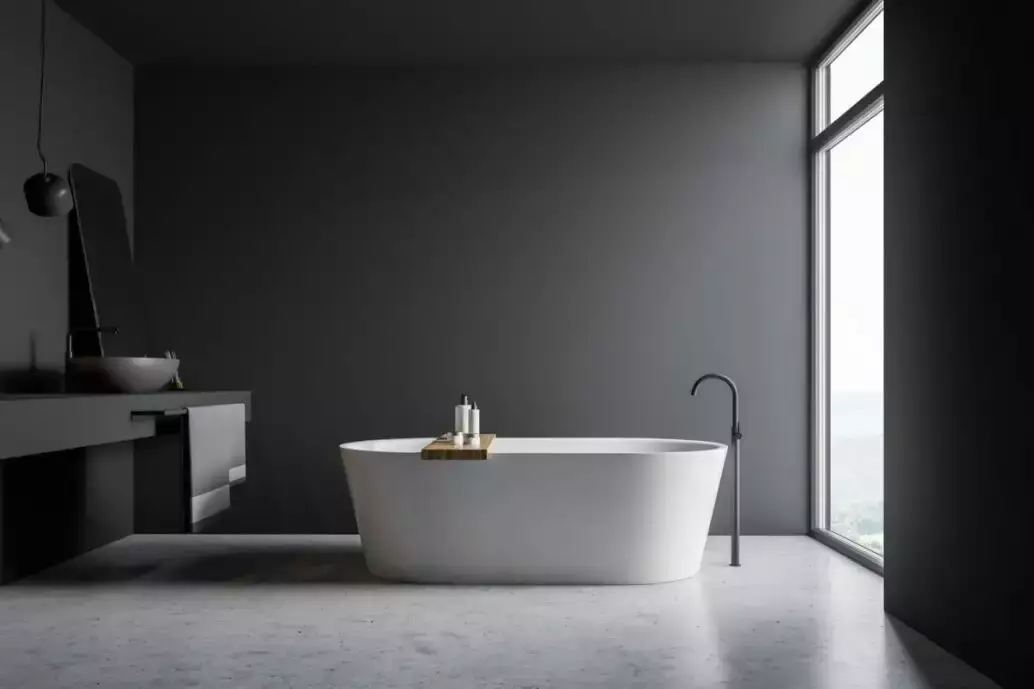 Prioritise, People! 
You want lots of pretty things, but what do you NEED? Get the basics down so that you don't blow a hole in your budget buying that fancy jumbo jacuzzi only to find you've no money or room left for a sink. While certain fixtures (like a clawed foot bathtub) are great to look at, you'll suffer in terms of maintenance and spacing. 
A cubicle shower serves a better purpose. There are some items like toothbrush holders that can wait. Get a towel rack for your shower before you get a towel ring for the sink. Get the switchboard in place before you buy a full-width mirror. If you're a hotelier, a combination of toilet roll holders and hand-showers is advisable for the sake of foreign guests. 
Hello, Good Lookin'! 
Let your bathroom look the business while you do your business. Light, neutral colours work best for the walls, but these are all the trending colours that design experts recommend. The right shade will give the illusion of space and allow for easy refurbishing later. 
Secondly, the feel of your design matters. If you're going for a chrome theme, buy metallic soap holders and sleek fittings to match. A single point of colour on a wall to draw the eye away from messy spots or toilet bowls is a great idea.  
Can You Do a Cartwheel? 
Not in your bathroom, you can't. Space is crucial to consider when you accessorise your loo. You need to pack a lot into a little. Having cabinets with sliding doors rather than those that open outward; installing foldaway towel racks and changing boards; creating recessed shelving instead of clumsy towers around your basin to streamline storage – all of these are smart design options to save space. 
Mr. and Mrs. Gadget!
Technology has invaded the toilets of the world. While Japan's voice-operated commodes are yet to catch on elsewhere, you should plan for commonplace items like hair dryers, plug-in razors, blowers, and even charging points for those who cannot be without their devices. 
Separate holders may become messy, so a well-spaced multiplug or in-cabinet storage may be wise. Electrical fixtures should be kept away from water and children at all times. Make sure you know all about other ways that technology can make your home energy efficient. 
Honey, I Buried the Bathroom
Safety First 
A bathroom can contain many articles and structures harmful to occupants of your home. If you have kids, try to avoid sharp and projecting corners on bathtubs, counters, and so forth. Cleaning cupboards and medicine cabinets should be built out of the reach of children. 
Silicon dotted floor mats or shower curtains might not be glamorous, but both help to ensure that people, especially elders, don't slip and fall or entangle themselves in suffocating sheets of plastic. 
You are now on the road to bombastic bathroom enlightenment. In the end, remember to enjoy yourself! You're personalising this place, so have some fun with it. Just take a look at the fundamentals mentioned above, and accessorising your bathroom should become a breeze.