A blog (an abridged version of "weblog") is an online journal or informational website displaying information in the reverse chronological order, with the latest posts appearing first at the top. It is a platform where a writer or a group of writers share their views on an individual subject. In this article, we'll walk you through different domains of blogging and blog examples.
In recent times, bloggers have become famous for various reasons. Blogging has become an alternative career or side gig for many. Seeing this, even more, people are choosing to join the blogging ranks.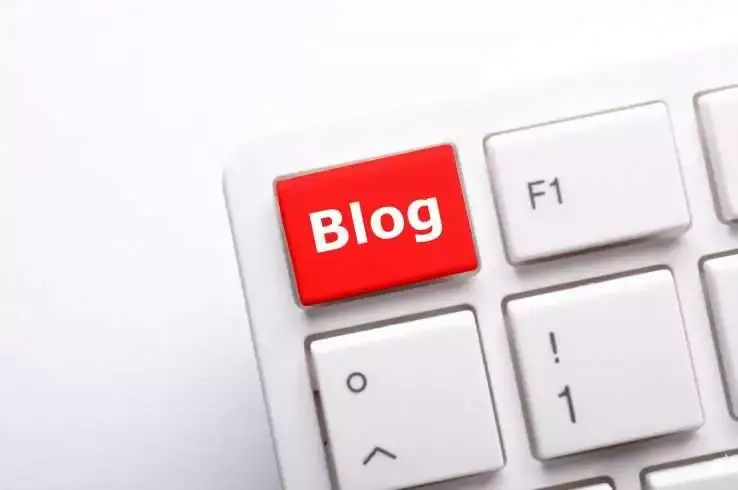 So, who are bloggers? Bloggers are individuals who are passionate about sharing parts of their lives with you. They post on several topics ranging from movies, fashion, music, food recipes, and finance articles.
Bloggers are forever moving and do not need to be in one locality. Bloggers live on the internet!
So, Who Is a Blogger?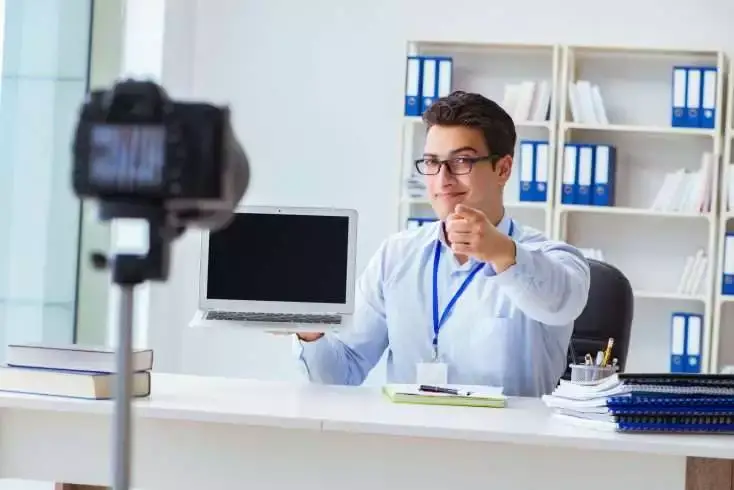 A blogger is an individual who runs and manages a blog. Bloggers share their viewpoints and knowledge on either one topic or different topics, depending on their interests – for a target audience.
There are blogs on almost every topic today – from finance to cooking to gaming to fashion. The internet has it all. Pitchfork, Hypebot, Brooklyn Vegan are some blog examples.
Why Are So Many Folks Into Blogging These Days?
Do you wish to have a blog of your own? If yes, keep reading!
Many individuals today are creating blogs for many reasons. Every individual has their own story to tell, and blogs enable people to do so. Through the internet, bloggers can impart their opinions and knowledge to a huge, HUGE number of people.
Why is blogging so popular?
Blogs enable people to write and convey their thoughts on some topics that they are passionate about. There are a few bloggers who prefer writing on every single activity that takes place during their day. These tasks may range from small things such as waking up and making their breakfast to important issues such as women empowerment and climate change and human rights!
You always have to remember that as a blogger managing your own blog, you need to concentrate on the topics that you feel incredibly passionate about because only then you will be able to give your hundred percent and through that focus aim to become one of the most engaging and informative blogs on the web.
If you wish to start your own blog, then keep reading because below we have listed 11 successful and popular blogs from a wide range of fields from fashion to finance to guide you!
11 Amazing Blog Examples
FASHION
Fashion blogs are a type of blogs that cover a wide range of topics, from the clothing and fashion industry to lifestyle blogs. Under this section, there are some blog examples from the fashion domain.
Two of the most well-known and renowned fashion bloggers are –
1. Chiara Ferragni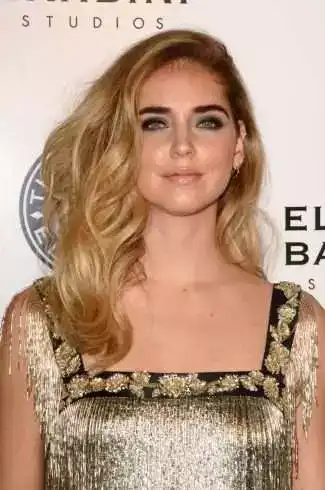 The most flourishing and victorious digital entrepreneur, Chiara Ferragni, her blog is called TheBlondeSalad.
Chiara Ferragni entered the creative industry when she created her personal style blog, called TheBlondeSalad.com, in the year 2009, and her personal brand called Chiara Ferragni Collection in the year 2013.
However, the turning point of her life was the year 2015, which brought her to limelight and rose her name to stardom. Harvard Business School exclusively allocated an entire Study Case on her business as a fashion enthusiast, which was examined and studied again in 2017 including her two companies, and Forbes mentioned her in the 30 under 30 young individuals who are inspiring changes in the Art and Style industry.
So fast-forward to three years later, Forbes nominated her for the Most Powerful Fashion Influencer in the world, and Instagram declared that her Instagram handle has the second most engaging Instagram stories in the fashion domain.
By the year 2016, Chiara altered her personal style blog into a full-fledged and advanced lifestyle website and turned it into an e-commerce platform. In that year 2016, she also developed The Blonde Salad into a talent agency that regulates and controls Valentina Ferragni, Francesca Ferragni, Marina Di Guardo, and Manuele Mameli, her glam artist.
In September 2019, "Chiara Ferragni Unposted", the documentary on Chiara's personal life and professional success was premiered at the Venice Film Festival and in the following week, it was also released for three days but only in the Italian cinemas. The screening gained the prestige of the most-watched film in the Italian history of cinema: more than one hundred and sixty thousand people watched it in only three days.
Amazon Prime also streams the documentary, and it's accessible in more than 200 countries, including India.
Eleven years later and more than 20 million followers later, Chiara is now said to be a pioneer in the fashion and communication industry, where she inspired a change and created a new sector, becoming a well-renowned entrepreneur.
2. Camila Coelho
Camila Coelho was born in Minas Gerais but shifted to the United States at the age of 14. She lived in Pennsylvania for a few years, then shifted to reside in Boston, where she now lives with her husband, Icaro Coelho. She had always been obsessively fascinated by lipsticks, hair products, and all of the things that constitute the creative and beauty industry.
So, owing to her passion for all of this, she decided to take up a makeup course and then went on to work at Dior, at the Macy's store, in addition to also attending customers at home, for instance- brides and bridesmaids.  In the year 2010, after exploring the channel of Kandee Johnson– the American Make-Up Artist on Youtube, she strived to start her own channel.
So, a year later, in April 2011, she finally started her blog called Super Vaidosa, and, after only six months, Camila left work at Dior to dedicate herself entirely to her channel. Quickly, online stores started to deliver their products to the blogger, who tried the makeup or wore the clothes, and then posted photos or videos conveying her opinion.
The blog eventually became her business, being run by her along with her husband, Icaro. With the success of the blog and the youtube channel, the makeup artist soon started printing covers for magazines and being requested to be the ambassador for several brands such as Lancome, among others. The blog is mainly popular for its work in the beauty domain.
TRAVEL
Here we have a blog example from the travel sphere.
Daniel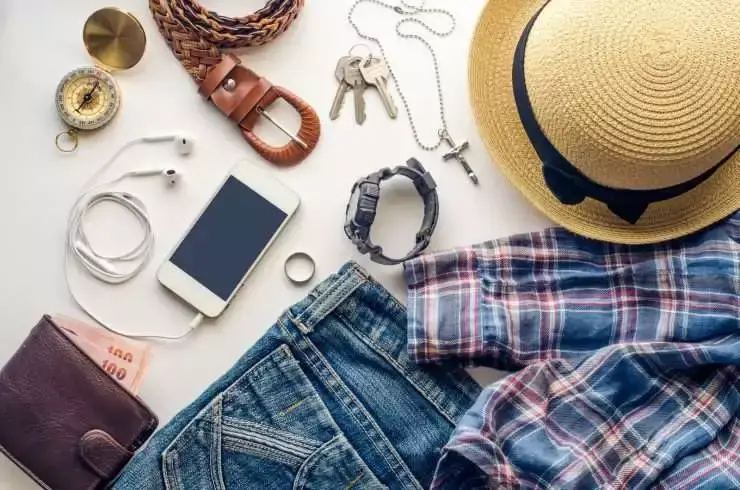 Daniel was born in the U.K., and although he always had an obsession with planes and aviation, it wasn't until his early 20s that he really discovered traveling. His travel blog called DanFlyingSolo started in the year 2013, to keep his family informed on his little weekend trips. Not that they actually read it, says Dan.
Back then, he was challenging himself to make two-day trips to Europe with only £100 in his pocket, flights, accommodation, the lot, everything covered to break up the crazy working hours of being a waiter.
But in this span of 7 years, he has grown from those 18 readers to over a million page views a year – something he still finds hard to believe. So in the year 2014, Dan quit his job as a restaurant manager in London, even though it was a great busy restaurant and one of the most superb places to eat in London.
He didn't quit because he hated his job or something, but the eagerness and curiosity of what else was out there in this huge wide world had gotten the better part of him. It was the month of September, and he did not really have enough money in his current account and also had a good amount of credit card debt too (update, August 2019, he is almost close to clearing it!).
He then met a beautiful girl and fell in love the month before his one-way ticket to Indonesia.
So, he did the sensible thing and got on the plane and expected for the best, both in money, love, and Bali-belly. There was Dan, he was flying, and he was solo – and that's how the most famous and engaging travel blog name ever was originated.
FOOD
For all you foodies out there, here is a blog example from the culinary and nutrition domain!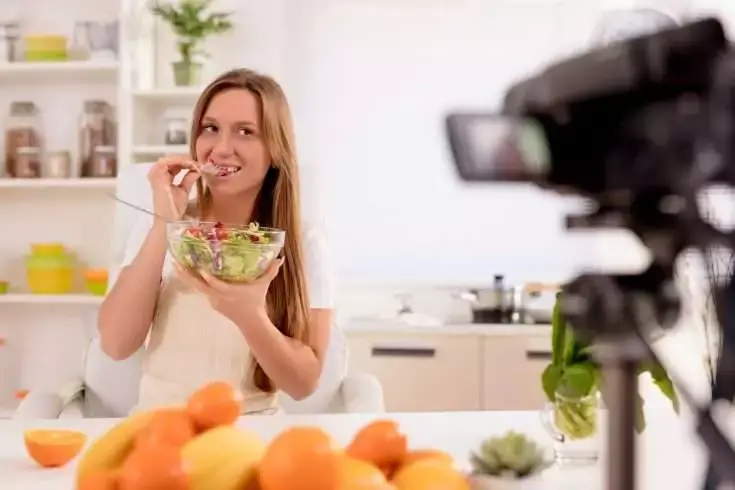 KATE
Kate is an experienced nutritionist and trained chef, and she aspires to bridge together the concept of healthy living through food. Her food blog is called Kate and the Kitchen. She is immensely passionate about food, cooking, and bringing the two together for a healthy living. Kate has spent more than 15 years offering culinary and nutrition services to her clients.
Kate has also actively worked for the marginalized communities by offering her services to not-for-profit organizations. Her aim is to educate people about different food items, where they come from, how beneficial and healthy they are for us, and how we can always make them taste delicious. That's what her blog is all about.
MOVIE
The concept of storytelling has always appealed to me – for it moves people, inspires people, changes people. Here are some of my favorite blog examples that focus on movies and the hot news from the entertainment industry.
1. CinemaBlend
CinemaBlend is perhaps one of the most well-known entertainment websites and great blog site. The site dates back to the year 2003, having completed 17 years in the business and now enjoys more than 19 million unique visitors every single month, interacting with over 55 million pages of gorgeously created content.
2. We Got This Covered
We Got This Covered started as a WordPress blog, loudly conveying the message that it is possible to grow successful and to create a well-respected, well-liked, and famous blog from what one might call- absolutely humble beginnings. The site concentrates primarily on TV, films, and games.
3. Dark Horizons
Dark Horizons is an entertainment site with a history dating back to the month of January of the year 1997. It has completed 23 years in the blogging business now. The site's focus is more on the industry news instead of celebrity gossip, and the approach has made the site one of the most well-respected and admired outlets with respect to entertainment news.
So if you're looking for a fair and balanced appraisal of all that's fishy (and all that's not) in Hollywood, this is the place to be.
4.  Rotten Tomatoes
Rotten Tomatoes is the chief online review aggregator, bringing together high-quality reviews from well-known critics on other sites to give movies a "fresh" or "rotten" tag. This is one of the blog examples whose site also permits movie fans to voice their own opinions on movies and incorporates only authentic original editorial content. Therefore, both good user experience and sharing that experience on social media is common with this blog from a visitor's point of view.
5. RogerEbert
Roger Ebert was one of the world's most popular and admired film reviewers. Unfortunately, he passed away in the year 2013, but his legacy still continues and thanks to his website, which provides premium-quality movie reviews, industry news, and video blogs. He also won the Pulitzer Prize for Criticism. His website is definitely one of the finest blog examples in the film industry.
MUSIC
When words fail, music speaks. Under this section, we have some of the most well-known music blog examples.
1. Consequence Of Sound
This is a Chicago-based online publication that creates a wide variety of blog posts on music and movies, involving editorials, reviews, and news. In addition to music-related content and reviews of various musical albums, Consequence Of Sound also provides information on tour dates and festival line-ups.
In fact, the publication site also focuses its attention on the Festival Outlook micro-site, which is actually an online database and your go-to spot for getting to know about music festival news and rumors. This is perhaps one of the best blog examples from the music domain.
2. Brooklyn Vegan
One of the independent music blog examples, Brooklyn Vegan, motivates and promotes readers to chime in by giving them the chance and space to engage with content through the comments section. In addition to voicing your opinion through leaving your own comments and opinions on the site, you can also read up on the latest news and the hot rumors in the international music community.
This blog provides content on music across different genres, including particulars on music tours and festivals.
We're all overly passionate about something in our life, and if you wish to convey your opinions on whatever it is that you are passionate about, starting a blog can be extremely useful as it will help you learn and educate your target audience. We hope this article helped educate you about the blogging business with the help of some well-known and admired blog examples.
Click here to read more with us.
Also read:
Successful Modelling Agencies in Chicago.
Top Theories behind Edgar Allan Poes Death
Originally posted 2020-08-29 13:05:58.