Are you looking for top places for Miami Sightseeing? Then you've come to the right place, my friend. This article is all about Miami Sightseeing.
Miami is a metropolis city that is a major leader in finance, culture, commerce, arts, international trade, sports, and entertainment. Miami is the only metropolis city in the United States, which is founded by a woman.
Julius Tuttle, who was the actual owner of that land, was actually a citrus grower and wealthy Cleveland native in the early 19th century. This country was called the "Biscayne River country." It is a beautiful country with amazing places for Miami sightseeing, exploring each street's beauty and thrill activities.
Top 10 Attractive Miami Sightseeing Places
1. Miami Beach
If you want to relax and explore that sunny and sandy beach, Miami is the best place for that.  Located on the barrier island, Miami Beach is connected to the mainland and is also a neighborhood mix. Ocean Drive is the most known street in the area, a road section located along with this and home to some art deco buildings.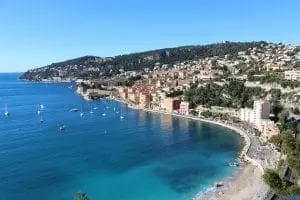 2. Everglades National Park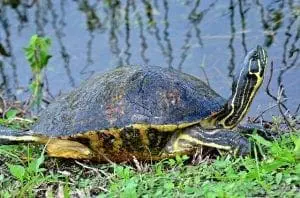 Miami's one of the most famous attractions is the Everglades National Park. This forested area covers 1.5 million acres and home to thousands of alligators, crocodiles, birds, tortoise, snakes, and insects. This is actually a shallow river that directly flows into the ocean.
There's a trail in this national park that is a mile long and leads the visitors to view the alligators and wildlife. This trail is also wheelchair accessible. The most enjoyable way to experience this Everglades national park is through an airboat tour.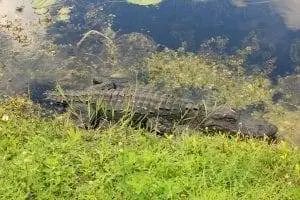 3.Bayside Market Place
It's an outdoor side mall with numerous tourist shops, cafes and restaurants, and also daily live entertainment. This marketplace draws the attention of the locals as well as tourists. Tour boats leave from here to the locations around Biscayne bay, and also, there's a water taxi service to Miami Beach and the downtown.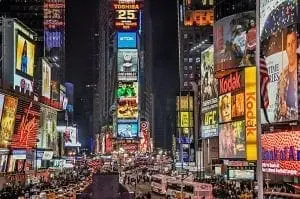 4. Zoo Miami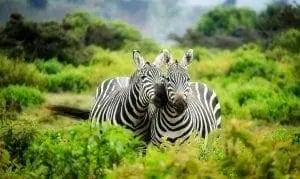 Among all other Miami sightseeing places, you find it the most interesting and amazing. They provide a natural cage-free environment in the open air where animals are grouped with other species and would naturally co-exist peacefully in the wild and natural habitat. It is a place where people can enjoy a forest safari ride by watching more than 3000 wild animals and 40 endangered species.
It is the only zoo in the continental United States located in a subtropical climate, including more than 1000 species of trees and a collection of orchids. Kids generally enjoy playing and treating the giraffe and offering it with foo. Also, they get amazed to see their giant necks reaching down for the food. In the list of Miami sightseeing, it is a place enriched with wildlife and natural habitat.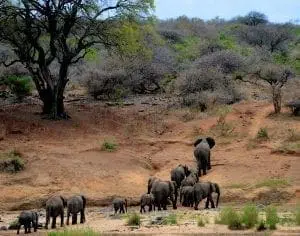 5. Freedom Tower
It is designed by Schultze and Weaver and was built in 1925. This tower is about 255 feet (78 m) with a beautiful crown-like structure on top of it. The most important role of this tower is an immigration processing center for thousands of refugees during the 1960s, which was also known as the Cuban revolution.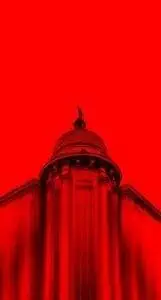 6. Phillip And Patricia Frost Museum Of Science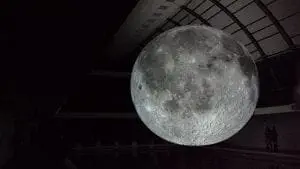 It displays a wide range of scientific fields, including biology, physic, and chemistry. It's divided into four areas:
1. The aquarium, which is all about the ocean
2. The planetarium helps people feel the connection with the solar system and all the stars surrounding them.
In North and West wings, other permanent and traveling displays and explains the world we live in. It is the best place to roam around in winter and rainy climates and packed up with tourists and locals.
7.Coral Castle
It was made by a man who carved this for about 28 years and finished making this coral castle alone. It's made up of limestone and was built by Edward Leedskalnin from 1923 to 1951. He kept all his carving methods a secret and didn't allow anyone to watch anyone.
Nowadays, it is one of the most famous places for tourism in Miami, including a giant stone gate that is too light in weight and includes various beautiful carvings.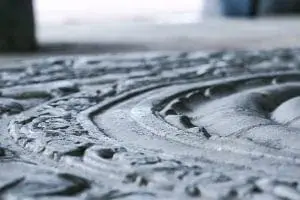 8. Wynwood Wall Street Art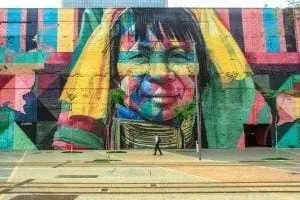 The Wynwood Walls were transformed into the warehouse district of Wynwood by the late Tony Goldman in 2009. He aimed to construct a center where people could explore and develop the area's pedestrian potential.
Goldman added 10 more artists to their roster of walls. They also opened the Wynwood doors, which gave people a new perspective to review their art and portraits. He wanted to have the opportunity to own a portrait gallery.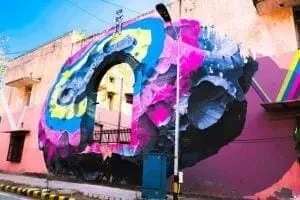 9. South Beach
It is a shiny and attractive stretch of sand known as south beach. It is located at the southern end of Miami Beach and also known as one top beach in Florida.
It is a place where one can enjoy, swim in shallow water, escape the heat and soak up the sun. The places near this, like art deco buildings, are packed up by locals and visitors.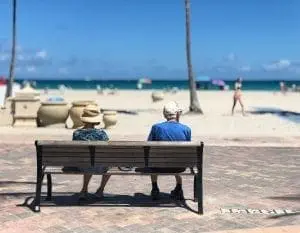 10. Miami Seaquarium
It is a large oceanarium that was made in 1955 and was founded by Fred D. Coppock and Captain W.B.Gray. This was one of the most attractive marine centers in the world when it was made. It is around a 38-acre large display of marine life located on the island of Virginia key in Miami.
This is the house of several different fishes, sharks, sea turtles, reptiles, birds, etc. While doing the tour of Miami sightseeing, you will find two oceanaria in Miami, among which this one is one of the oldest seaquariums in the whole of Florida.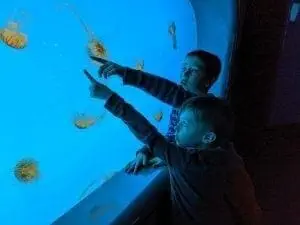 You can get more detailed information about the beaches of Miami from this link below. It explains the sandy and beauty of those sea beaches and the monasteries about the shops nearby and every detailed information.
Please click here for detailed information about the cafes and restaurants in Miami; you can go through this link.
Where To Stay For Miami Sightseeing?
There are hotels of all kinds in Miami, which is suitable for Miami sightseeing and the fun activities there from small to large chain hotels. Most of them have pools, a variety of restaurants, and ocean stretch at walking distance.
Luxury hotels – Hotel South Beach was one of the most trendy and luxurious properties in town. It has 426 rooms and suites and many other amazing features like from ceiling to floor window's view towards the Atlantic ocean and much more.
There's one more luxurious balcony attached rooms hotel, which was renovated recently and named as Kimpton EPIC Hotel. It includes a spa, fitness centers, swimming pools, restaurants, etc. There's one more luxury resort stay in Miami known as four seasons hotel Miami.
Mid-range Hotels – You must try these mid-range boutique Urbanica The Meridian Hotel, which provides a luxurious feel in an affordable range. It is most well known for its personalized services.
Another choice can be the Mariott Stanton South Beach, located at the southern side of the south beach's ocean drive. It's a suitable place for kids, but couples would also love to stay there. Their main features are a swimming pool, gym, spa with sauna and hot tub, including a classy restaurant facing the sea. It's a suitable option if you are coming to Miami sightseeing and relaxing at the beach.
Budget Hotels – Even the low budget hotels are also a little bit costly, considering the Hotel Shelley for a budget quality sleep in the Art Deco Buildings. The one is just near the Miami airport named the Element Miami International Airport, which consists of a small kitchen, rooms, and an outdoor pool.
Popular Miami Sightseeing Tours
1. Miami Speedboat Tour
It is a 45 minutes luxurious boat tour of the city's best sights from the water. An off-shore adventure that provides ultimate sightseeing in comfort and safety and also seating in a luxurious boat in just rs.2994 /person. It departs from Bayside Market place.
It's only unsuitable for those who have back problems, carrying a baby or children below 3years. You can get some idea about this fun activity by watching this video.
2. Everglades National Park Trip With An Airboat Ride And Wildlife Show
It's a whole day tour with transportation from Miami to everglades. It includes the park's deep water, alligators, and greenery. There are professional alligator handler shows and many fascinating creatures in just rs.3037/person with a tour guide. If you want more detailed information, you can go through this video.
3. Key West Parasailing
In this thrilling activity, you can reach the top of the sky, feel the clouds, and the birds beside you in parasailing. You can also watch different kinds of fishes and dolphins and chilled and cleared oceanic water beneath you. You have the option to take a break from these thrill activities and have the opportunity to shop and try the local restaurants in Miami.
Having this whole day trip in just rs.9684/person is the real benefit. To actually know about this activity, you can go through this video with lots of fun and enjoyment.
4. Sightseeing: Bus Tour With Transfer
It is a tour of 4-5 hours in which it covers districts of art deco and south beach, little Havana, coconut graves to every historic mansion within just rs.3254 with a tour guide too. It is limited up to 14 people are allowed in every round. For those who are handicapped, it is not suitable for them.
For the complete Miami sightseeing, exploring the market places and restaurants there, relaxing on the beach, and thrilling activities, you will need a perfect 7 to 8 days to try all the fun activities and visit tourist places. Click here
There are not only 10 but more than these tourist places. It is a fully packed place in all the seasons by locals and tourists. If interested to know 8 Facts About Miami Beach: Best Vacation Spot, click here.
Miami sightseeing and exploring the land of thousands of marine life, wildlife trees, etc. is an amazing option for travelers and travel lovers to roam on the beach and enjoy the safari. It is a beautiful and beneficial place for those who are nature lovers, traveling photographers, travel bloggers, etc.
Walking through Little Havana and exploring its different kinds of foods and also walking through the Wynwood Wall Street Art are the real Miami sightseeing places where one traveler can find many moments and structures to capture in its camera.
A full day coral snorkeling on the key west under the sea is a major relief to eyes. Starting from Biscayne bay to Mallory Square, it covers everything, but not more than a group of 55 people can go at a time.
It's another major thrilling activity for Miami sightseeing and tourism is famous. If you are thinking of visiting this place once you explore its beaches, enjoying Miami sightseeing, and thrilling fun activities, I would surely recommend you to visit Miami for once to fulfill your wishes.
Also check out, Dos and Donts in Cuba