It's a bird. It's a tree log. It's Nessie, the adorable lake monster!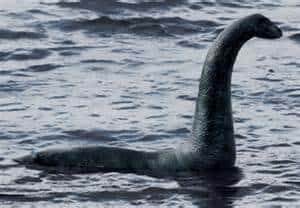 The deep and long Loch Ness near Inverness, Scotland is home to Nessie and an attraction for tourists from all over the world who do not seem to mind traveling to catch a glimpse of her.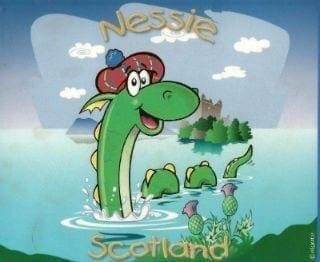 We can trace back Nessie's origin to 565 AD. According to Catholic legend, St. Columba found out that a water beast had killed a man who was swimming in the River Ness. Columba confronted the beast with a 'cross' in his hand and saved the people. This man had converted most of the Scotland into Christianity and also succeeded in converting the murderess into a tamed creature.
Every religion has it's share of legends. While some believed, others did not. The beast did not cause a stir again for years until a surgeon named Kenneth Wilson clicked a picture of the camera shy Nessie in the year of 1933.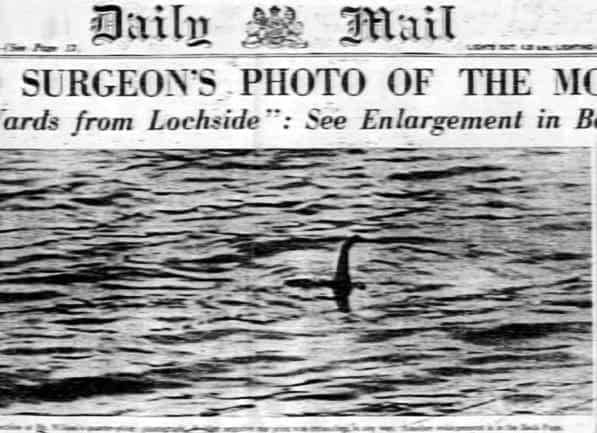 As soon as the news spread, more people claimed that they had seen Nessie. The Spice family claimed they had seen 'a most extraordinary form of animal' cross the road in front of their car.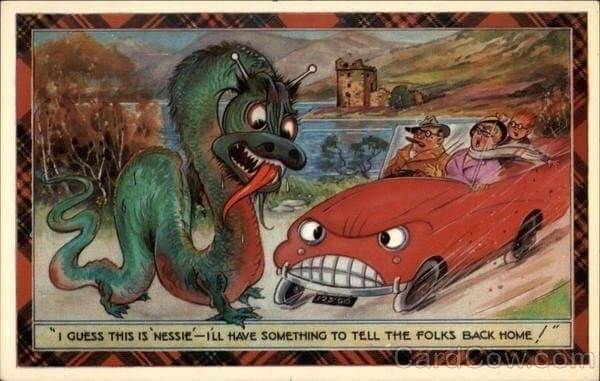 Another man claimed that his motorcycle was almost going to hit Nessie, a long necked creature. People have suggested that Nessie can be anything- a Plesiosaur, an otter, a marine bird or a tree trunk.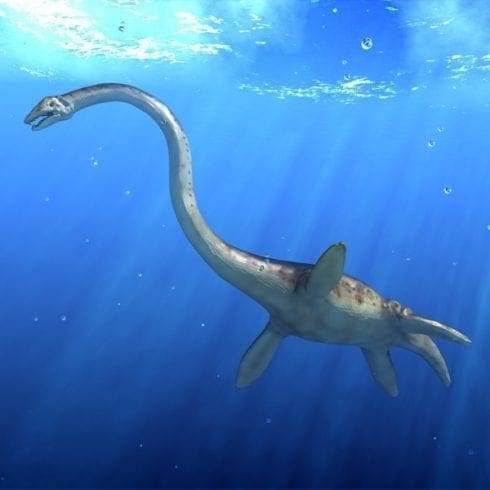 While there have always been a set of believers and nonbelievers, the people were now divided into those who wanted to save Nessie at all cost and those who wanted her dead.
William Fraser, the chief constable of Inverness-shire, wrote a letter to a government official suggesting that Nessie is given protection from hunters like Peter Kent. Peter Kent had claimed that he was having made special harpoon guns and forming a group of around twenty experienced men who would help him to hunt the monster down. People even tried to pass legal measures to protect Nessie.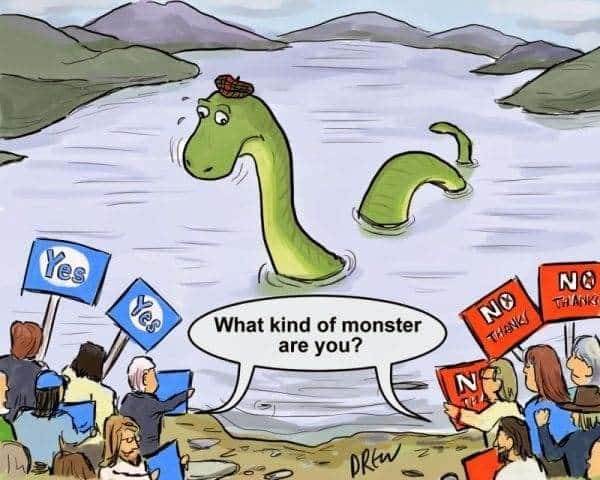 One of the reasons why Nessie was loved so much by the people was because of the profit Scotland was gaining because of her. Nessie has a website to herself and a book written on her. For those who cannot travel all the way to Loch Ness, Google Street View will let one explore the waters from their home. While business was blooming in the 1930s, it slowed down afterward as people started to become more skeptic.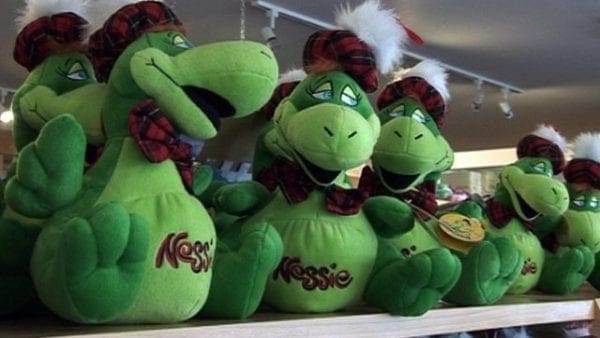 Miniature submarines, divers, sonar beams, satellite navigation – none of these could find Nessie. Conditions worsened when David Marting and Alastair Boyd revealed to the world that the very first photo of Nessie was fake. It was a prank. Christian Spurling made a deathbed confession which stated that Kenneth Wilson didn't even exist. His brother Ian Wetherell had used a model of a sea serpent made of plastic wood, attached to a 14-inch toy submarine to click the photo. Alastair Boyd himself has claimed that Nessie is a whale-shaped 20-foot long whale like creature.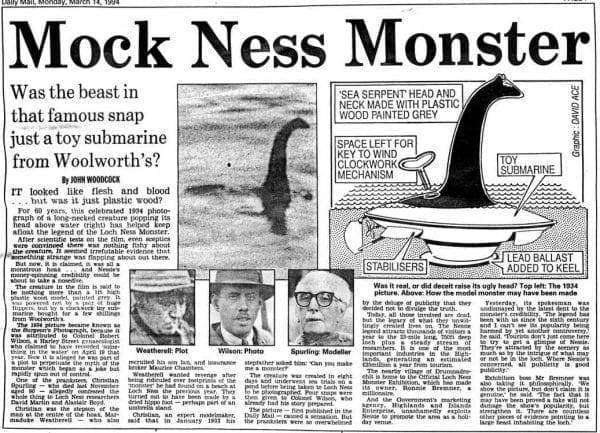 Well, Nessie, whoever you are, do not let stupid humans tell you that you do not exist. We all love you.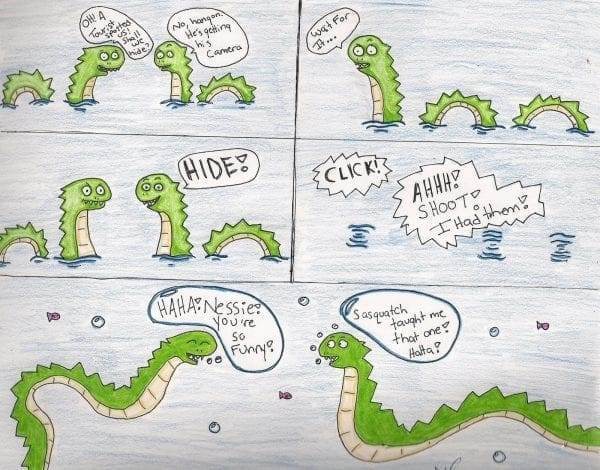 Originally posted 2016-06-14 14:33:11.