With the monotonous life that we all lead, we must take a break and enjoy a nice vacation. Very few places' vibes quench your thirst for travel. Gokarna is the perfect getaway for every soul consumed by wanderlust. The very minute you reach Gokarna, you can hear the waves splashing over the rocks and the trees swaying to the melody of the breeze. With such serene surroundings, one is bound to lose track of time.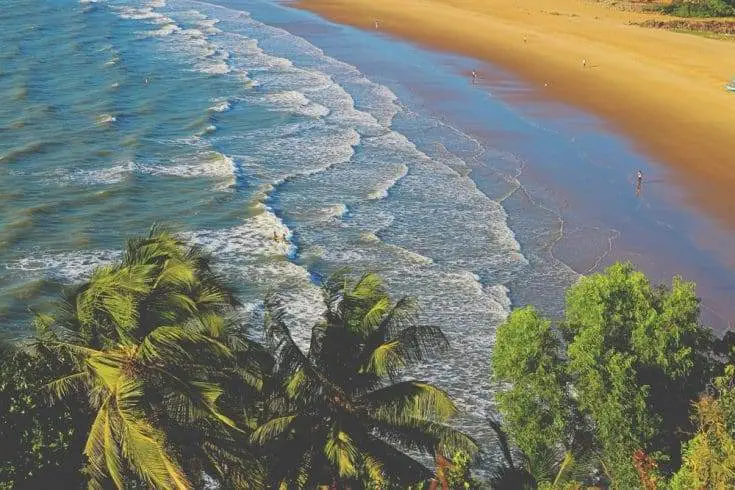 How To Spend Your Time in Gokarna Efficiently
Gokarna is like a present to Goa, except this place is much cheaper. With 3.5 grand in your hand, you can survive the place for 2 days and a night peacefully.
1. Travel
While traveling with a massive squad, we generally prefer going for a cabbie or taking our cars and driving all the way.
As safe as that option might seem, it is always better to take the bus rather than take your car all the way. First off, you need to be an excellent driver to get through the Ghat section, and secondly, you are not going to find a place to park near your resort or hotel. It's always better and safer to travel by bus. Buses have cons, especially for a person suffering from motion sickness; buses are always the safest bet.
2. The Greenery
Right from the Ghat section, the place will amuse you. They say the greener the place is, the cleaner it is, and Gokarna is green. The air is so clean and refreshing; places like these will give all the anti-aging creams companies a run for their money. On reaching the bus stop, you can catch an auto and make sure you take that auto driver's number. So, when you are leaving, you can call him to offer you a ride back to the bus stop.
Being a tourist makes sure to spot all that jazz; they will try to fleece you. Stick to 100 bucks. Do not be an owl and pay the auto guy more than 100.  If he charges you less than 100, you are one lucky duck.
3. A Different Vibe Altogether
Everything about the place is so different and unique.  The walls are covered with psychedelic illustrations done by tourists. The roads here are narrow. They are narrower than a socially laid-back person's way of thinking or saying something. The road isn't wide enough for A SINGLE AUTO to get through at ease.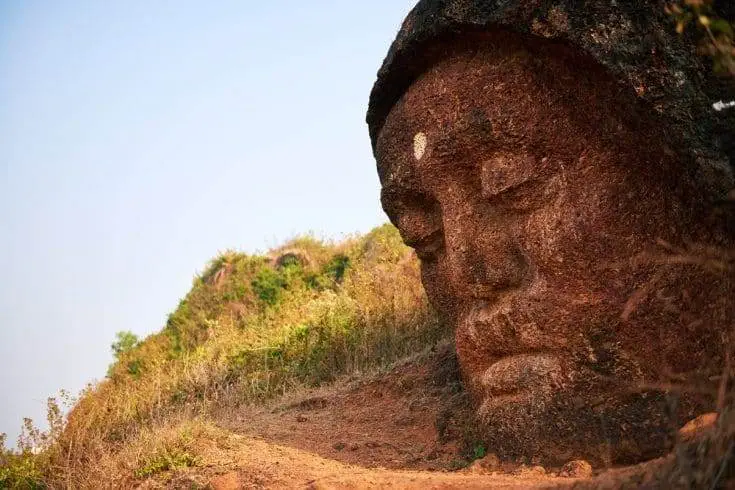 You have walls all dolled up with psychedelic illustrations and graffiti on either side.
4. The Stay
While taking a room, make sure you take a room that costs less than 1K and has an attached bathroom. You can always go for the city's rooms, but beach rooms are always preferred. You have to go out on vacation to get away from the pollution. Though the rooms in the city work out cheaper, the rooms next to the beach are always the best option. What could be more soothing than the sound of rolling waves in labyrinths of coral caves?
Although Om beach is clean, Kudle beach would be the best option. It is way closer to the city, and you have breathtaking views from this beach. Kudle is just a 15-minute walk away from Om. It's not a walk or a trek, somewhere in between. The best thing about this place is nobody gives two quacks about what you are up to. You have hippies roaming around, lost in their world. Another advantage is that Kudle is the only chilled place to let anyone dance with Mary Jane.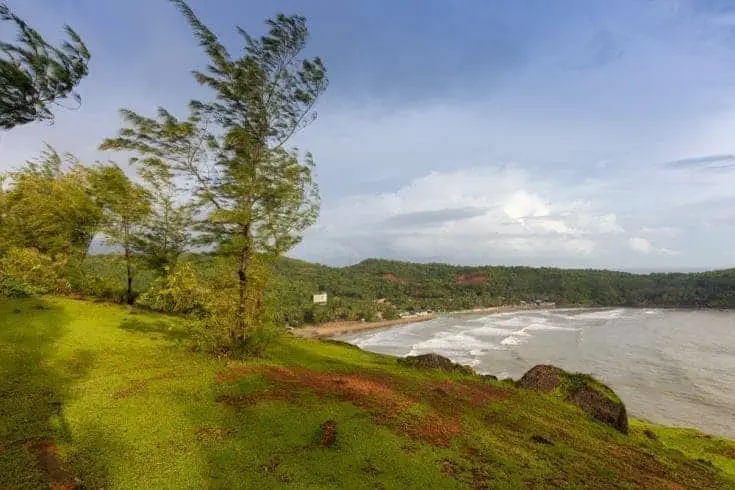 5. Temple in Gorkana
Although most of the Indian population comes to this place to visit the temple located in Gokarna city, there are other major hot spots. The hill right behind Kudle, the view from there, is something everyone must see at least once in their life. And the best time to go is now. The hills are greener than ever, and the seas are calm and at peace. It is amazing how the waves can wash away your worries at ease.
Gokarna city is generally preferred for staying, as the rooms available are cheaper. The only drawback is you will have to take an auto to go almost everywhere from the city region.
6. Meditation
Paradise beach and half-moon beach both define peace. The place has a bunch of people meditating and minding their own business. That's the beauty of this place. You have no beady eyes judging you. There are no pelicans to judge every single move you make. That's enormous baggage taken off one's shoulder.
Trust me; it wouldn't cost you more than 500 for all 3 meals put together, excluding the alcohol expenses when it comes to food. In my opinion, a perfect getaway will have to be Gokarna. Starry nights on a beach with people who mean a lot to you; what more do you need when taking a break?
If you don't want to look like a premature baby chimp, please carry a sunscreen lotion of SPF 60.