Are you among those readers who have never picked up a book, despite wanting to? Do you find the idea of reading too dull or too 'uncool' to brave up and give it a try? If yes, well, then this one is for YOU!
Reader – A Beginners Guide
Here is an attempt by me to help you inculcate that "good habit" of reading.
1. Start with Easy
You don't have to grab that fat old Tolstoy book as a reader to adorn the role of a reader. Initiate your journey by taking up a book related to any of your fields of interest. Don't be apprehensive about picking up a Children's book or even Comics from the book store. Just push yourself towards those sheets with words on them, and be prepared for Zen!
2. Pick a Spot
Before you start reading, choose a place of your liking where you would easily be able to get lost in a good book. Find a cozy space in your bedroom, your favorite park, the beach, or a coffee shop. If you find reading in libraries too dull, it is your way to make it fun and engaging.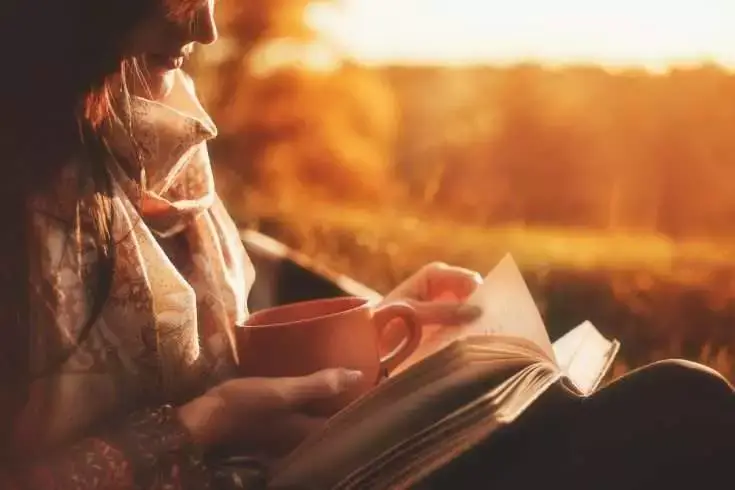 3. Set Self-Goals
Tried reading but got weary of it too quickly? Here's a suggestion, start setting short-term and long-term goals for yourself, relating to the hours you put into reading and the number of books you read. To make sure that you stick to your strategy, treat yourself every once in a while, whenever you accomplish a goal!
4. Go Beyond Simply Reading
Don't keep your relationship with reading just up to that book in your hand. Everything is always better when you share your knowledge and passion as a reader with like-minded people. Go online – build a blog, and be a part of book clubs.
5. Choose Accompaniments
Compliment your reading time with things that you enjoy the most, such as music, coffee, fruits, your favorite chocolate, etc. Make the process as enjoyable as you possibly can.
6. Engross Yourself
As a reader, forget your daily woes and just get lost in what you are reading. Engage with the content, assess it, and analyze it. Use it for self-introspection and enjoy it for what it is.
I strongly feel that the one who reads is truly blessed; yes, a reader is truly blessed. It is one of the few things in this world that isn't overrated.
It is a Way of Life that transforms you from within and the outside. It is a journey that takes you to unknown lands and introduces you to multiple facets of life, a process that leaves you more sensible, more enriched, and more confident, and leaves you with a friend who gives back way more than you give it.
So here is my calling to all of you hesitating to pick up that book! Be forever open-minded and curious, and let yourself be lost aboard the never-ending journey with books.
"St. John had a book in his hand – it was his unsocial custom to read at meals – he closed it and looked up."
Happy Reading!