There was a tremendous backlash from enraged fans when the finale of the nine seasons long TV series How I Met Your Mother was released around two years ago. It was certainly for a good reason. When new watchers venture innocently into the surreal world of HIMYM and get pulled into watching the series at the rate of half a season per day, they fail to realize what they have unleashed upon themselves.
Distracted by the hilarities of Barney, a.k.a. Swarley and the cuteness of Lily and Marshall, these unfortunate souls do not realize they are in for hours of frustration, bemoaning the wasted hours, tearing their hair out while yelling 'WHY?!?' and cursing the directors for the profound way in which the finale was handled. And here's why:
(Warning: This article contains spoilers. If you are planning to watch the series, read at your risk. You have been warned.)
After eight and a half seasons of tiptoeing around the mystery mom, showing us only glimpses of her now and then, Tracy McConnell is finally revealed. In hardly 6-7 episodes, she becomes a beloved character. Nearly everyone who watches the series wants her and Ted to get together, for they are utterly perfect for each other.
In the first part of the finale, Ted and Tracy meet at last, in the pouring rain under the iconic yellow umbrella – and the meet is everything a fan could want. Then came the second part, and in hardly one sentence, the show-makers destroyed Ted-Tracy shippers everywhere by doing the unthinkable – they KILLED OFF THE MOTHER. If that isn't heartbreaking, I don't know what is.
2. The Divorce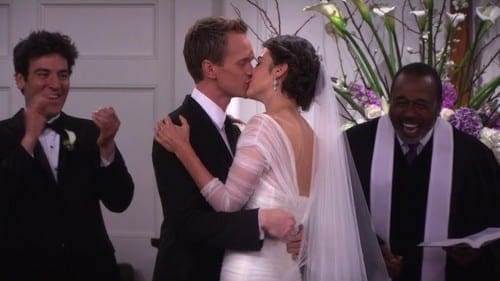 When Robin and Barney got together in HIMYM, it was entirely unexpected. With the ups and downs, break-ups, and make-ups of their relationship, it was a glorious moment when Barney finally pulled off 'The Robin.' However, it was surprising for all the right reasons: 'how did we not realize how much they belong together before?' kind of way.
For an entire season, the wedding weekend went on hour by hour, an endless rally of will-they-or-won't-they. Every fan who shipped this pair must have breathed a sigh of relief while wiping a tear from their eye as the two said, "I do." But after spending an entire season on this grand event, who would've thought that these two lovebirds wouldn't even stay together for a 20-minute episode? Not many could have foreseen this unpleasant turn of events, which has Robin and Barney getting a divorce over a JOB of all things.
It's no wonder people were outraged!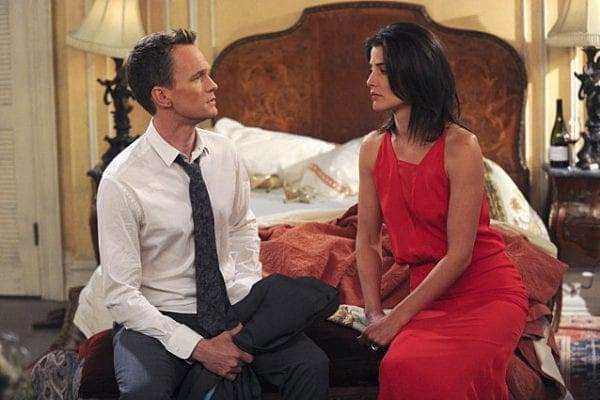 3. They play the old Ross-Rachel card
In Friends, Ross and Rachel were in an 'on-again, off again' relationship for all 10 seasons. Finding their way back to each other was the natural course for them. The HIMYM makers had absolutely no need to go down that worn path with Ted and Robin. From the very beginning, their relationship was shakily maintained at best – it was majorly based on Ted's infatuation for her.
Despite this, in a relatively nonsensical turn of events, the finale ended with Ted's children helping him realize his undying love for Robin and him hurriedly copying his actions from two decades ago by wooing Aunt Robin with the Blue French Horn. The series took off after the producers stopped with that storyline and gave both of them far better-suited romantic partners. It seemed convoluted and forced to ignore the natural character arcs they had created, only to stick to a finale they had decided upon years in advance.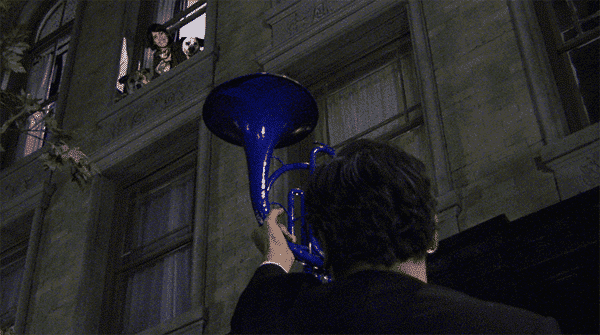 4. Character development means nothing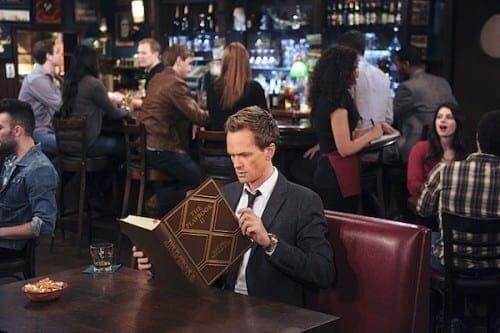 The final events were largely contradictory to how the five protagonists of HIMYM had grown over the years. Barney, in particular, was disappointing. For the majority of the final episode (after his divorce), he spends his time pursuing various women in bars, inventing new 'plays,' and all in all, reverting right back to the person he was 4-5 seasons ago. He has a redeeming moment with little Ellie, but that is a tear-jerker for a whole other reason – the one thing that makes him happy is the one thing Robin could have never given him. It was quite inconsistent and rather sad to watch. Not LEGEND-wait for it-DARY at all.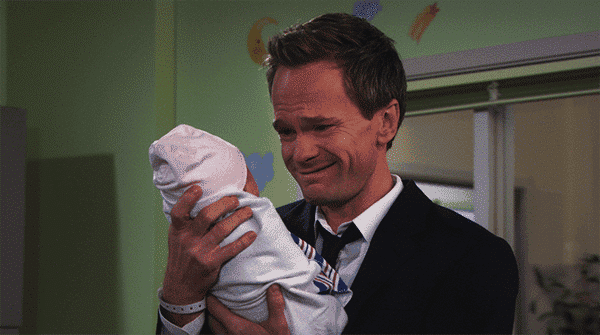 5. Their entire friendship dynamic breaks down
How I Met Your Mother is a series about the friendship between 5 friends, a friendship that has withstood the test of time and countless adversities to emerge stronger. However, the writers apparently wanted to show the viewers that everything has a sad ending in life. Granted, life may not always be fair, but people watch serials to escape into a happier reality – not to get their hearts broken! The basis of the entire series was torn down in the span of 40 minutes, as the friends drifted apart till their group was merely a ghost of its former self. Robin was cutting herself off from the group, and most importantly, Lily was perhaps the most distressing event to happen on Halloween.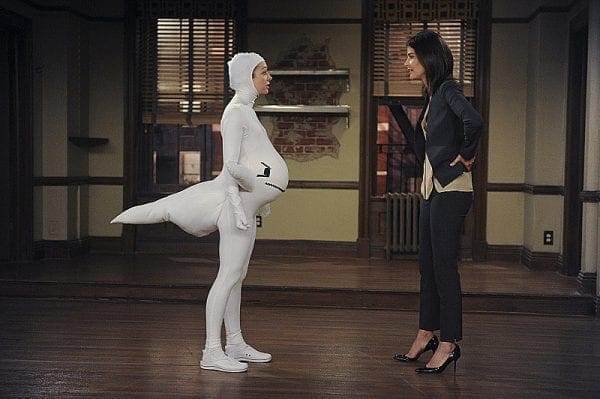 The HIMYM finale could've been far better constructed, in my opinion. After building up such great plot lines, it is a shame that it had to end that way. Well, all is well that ends well, but the opposite may not necessarily be right. The series is still a joy to watch, and the alternate ending that millions of fans made the producers release is a ray of light in the darkness. Of course, many people must have liked the live finale, though I have not yet encountered any. They are indeed lucky. For the rest, don't lose heart – after all, the rest of the series WAS legendary, right?