Oh, where would we be without the new shows on Netflix? You have become our closest companion, staying by our side for hours on end, providing us with the best movies and shows, no matter what comes our way.
You are the one that helps us stay strong as we tackle exams, life, society, and more. Despite everything, we know that at the end of the day, you'll be waiting for us, ready to envelop us with our comfort shows that are sure to make us smile.
Okay, so maybe I'm being a bit too dramatic. But exaggeration aside, it is no lie that the shows on Netflix have become a major part of many of our lives. It offers us a respite from our everyday lives and gives us something to occupy our minds to stave off boredom.
There are many options available to watch on this streaming service ranging from comedy to horror to even comedy-horror. There will be something for everyone to binge on. 
There comes a time, however, when we have binged all the shows we can think of. When we have fallen in love with the characters, been addicted to the storyline, and then the show ends. What do we do now? What do we watch now? 
Once again, Netflix saves the day. Netflix releases brand new shows and movies so often that we almost cannot keep up with them! Whether they are the much-awaited seasons of a show we adore or a brand new series, it is safe to say that Netflix keeps us locked with the content.
So, here you are, looking for your next binge-watch. Maybe you are waiting for another show to release (Stranger Things season 4, I am looking at you), or just bored and need something exciting to watch.
To help you in your journey, here is a comprehensive guide to all the newest shows on Netflix that everyone is – or will be – raving about. These include brand new Netflix series, as well as those with new episodes.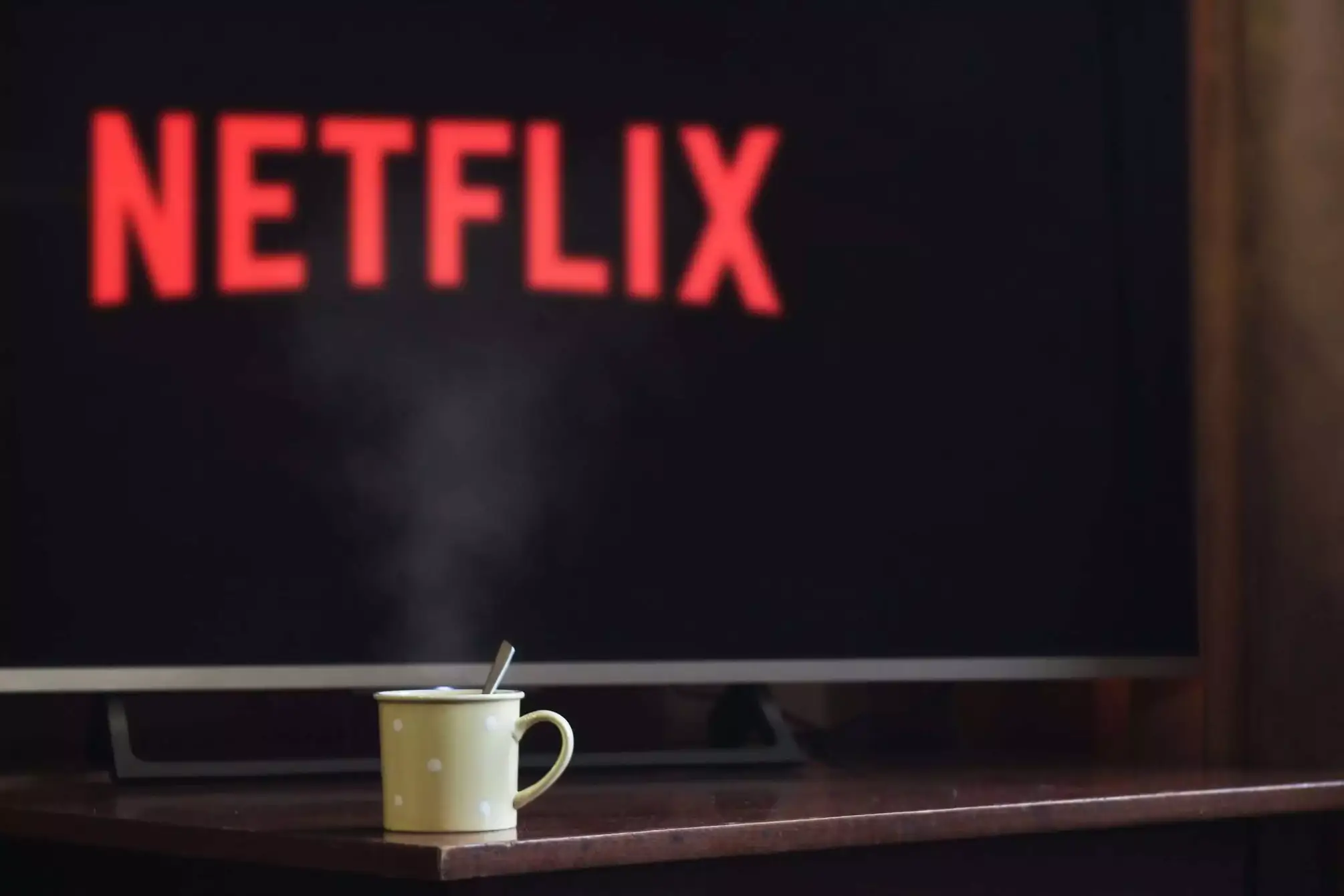 Best New Shows on Netflix
1. New Shows on Netflix: Squid Game
Unless you live under a rock (which, don't get me wrong, is a perfectly fine lifestyle), you have probably heard of this show, the latest that has viewers all over the world in a frenzy.
Squid Game is a South Korean show, directed by Hwang Dong-hyuk, that follows the high-stakes story of hundreds of people, desperate for cash, who decide to partake in a competition of children's games with deadly consequences. It is a survival drama show, jampacked with drama.
It is sure to get your adrenaline pumping as you wait to see the fates of the characters. The episode where the last game lies will make you scream at the screen for sure – the last game is where the titular Squid Game lies.
If you are looking for a mind-bending series that will keep you on the edge of your seat with bated breath, tug at your heartstrings, and will leave you waiting eagerly for the second season – which is on its way! – then look no further. This show, with its almost hour-long episodes, will provide just that.
2. New Shows on Netflix: Midnight Mass
Ever since we fell in love with Mike Flanagan's work over a decade ago, we have been waiting for his new entries into the horror world. Midnight Mass, the latest show by the creator of The Haunting Of Hill House and The Haunting Of Bly Manor, is one of the rarest and most beautiful horror shows.
Now there is a combination you don't often hear – beautiful horror. But I swear it holds for this show! It is a supernatural show that is focused on a very small town.
Religious fever overtakes the town. When a new priest enters the scene, strange miracles start happening but so do ominous mysteries. This show comes from a real place for the creator, and these deep feelings reverberate throughout the show.
Midnight Mass tackles many topics such as addiction, religious frenzy, racism, death, and afterlife wonderfully. Some people might find it a little slow-paced, and it contains quite a lot of dialogue, but it is worth it.
For those wanting a horror show that will make them think, or for the fans of The Haunting of Hill House, this one is for you – go check out the first season.
3. New Shows on Netflix: My Name
This is another Korean drama that has recently hit Netflix's screens. Directed by Kim Jin-min, it is a thrilling action show. The show revolves around the story of a young woman hell-bent on revenge after her father is brutally murdered in front of her eyes.
For this purpose, she yields her trust and faith to a crime boss, and under his guidance, enters the force. It is a dark revenge thriller that is certainly taking viewers by storm.
If you are on the lookout for a crime, noir series that is chock-full of action, check this out. The first season of this Netflix original is available now.
4. New Shows on Netflix: Chestnut Man
This Netflix series is a horrifying crime drama. The story takes off when an eerie figurine made of chestnuts is discovered at the site of a grisly murder.
Based on this vague clue alone, two detectives have to undertake a search for the murderer who may be behind the politician's missing child. Who is behind this?
Is it a serial killer? Watch this Danish police procedural drama to find out!
5. New Shows on Netflix: Pretty Smart
Pretty Smart is one of the latest Netflix original series, and it is a sitcom that is sure to connect with lovers of New Girl.
A self-proclaimed intellectual moving in with her happy-go-lucky sister and her three roommates is certainly going to provide ample opportunities for a sitcom, and Pretty Smart delivers.
It is amusing to follow the main character, Chelsea, as she navigates her ideals of happiness, influenced by the people she is surrounded with. It is great for a light, fun watch with family members.
6. New Shows on Netflix: Sex Education, S3
Everyone's favorite teen show is back! Sex Education season three is now up on Netflix, with beloved characters making a return to our screens.
The new episodes of this comedy-drama follow Otis, a high school student who gets way more sex ed from his mom, a sex therapist than needed. Season three of this Netflix original series continues to delve deeper into the rich lives and teen romance of Otis and the other characters, such as Ruby (Otis' new girlfriend!), Jean and Eric, amongst others.
This is a coming-of-age story that some have considered as one of the best teen-based shows out there. Anyone looking for a meaningful, humorous, dramatic show is sure to enjoy this.
7. New Shows on Netflix: Lucifer, S6
In this Netflix series, we have the rare opportunity of meeting the one and only, the original fallen angel. The charming Lucifer gives crime drama a whole new perspective, and the latest – and unfortunately, last – season offers the best of this show.
The new episodes are a fitting farewell to the show loved by so many, and rightly so. When a murder takes place outside Lucifer's prestigious nightclub, strange feelings start emerging in him, such as compassion.
The seasons follow him and a detective, Chloe, a delightful comedy-drama that will entertain anyone.
8. New Shows on Netflix: You, S3
The highly anticipated third season of the Netflix original series You is finally here! This is a psychological thriller centered around the character of Joe Goldberg, a man who tends to get obsessed with particular women a little too much.
He will go to no end to ensure that he attains and maintains their love…but in the new episodes, he has relocated to the safest suburban neighborhood for certain reasons revealed in the second season.
How will he cope with the boredom of a new life in a quiet, secure place like this? What are he and Love going to do? The third season is everything we were expecting and more.
It is the perfect binge-watch for a Saturday night, with suspense, thriller, drama, and just the right amount of humor to keep us hooked. Watchers who have finished season three can rest in peace – season 4 has been confirmed!
9. New Shows on Netflix: Maid
This is one of Netflix's most recent drama series based on the memoir Maid: Hard Work, Low Pay, and a Mother's Will To Survive by Stephanie Land. It is a limited series, roughly based on a true story, consisting of one season with ten episodes.
This drama show is based on the story of Alex, who is a single mother. She has just escaped an awful abusive relationship and is working to make ends meet.
She is doing everything she can, overcoming all odds to make a better life for her daughter, Maddy. It is a wonderful show that tackles issues carefully and portrays the power of a mother's love in a way that will tug at your heartstrings.
Magnificent acting, an amazing script, and an emotional storyline culminate to show the masterpiece that it is.
10. New Shows on Netflix: Big Mouth, S5
https://www.youtube.com/watch?v=ynONJOneEoM
The new episodes of this animated show have arrived with a bang in its fifth season. Although Big Mouth is a coming-of-age show, its recommended watchers are adults. Nick Kroll and Andrew Goldberg (coincidentally, real-life best friends) have created this show, and it is not a classic sitcom.
It is focused on following the lives of various cartoon teen characters as they tackle puberty. It is edgy and relatable, with plenty of inappropriate jokes, and suitable if you want to laugh out loud.
For people who have already watched it, rest assured, Big Mouth has been renewed for a sixth season! If you are looking for another adult animated series, check out F is For Family.
11. New Shows on Netflix: Narcos: Mexico, the final season
This Netflix original series returns with the new episodes of the third and final season. It is an American crime drama that shows us the fictionalized version of the harrowing true story of the origins of the modern drug war.
It explores its roots, particularly when the Mexican trafficking ring was more or less composed of disorganized dealers and growers. Seasons 1 and 2 were highly critically acclaimed, and season 3 was finally released on November 5th, much to the delight of its fanbase. For fans of crime dramas, there is no better than this.
Other Shows and Movies You Need To Check Out
Netflix prides itself on its range. Whatever genre you can think of, for whatever age, whether it is animated or live-action adaptation, Netflix will probably have something for it.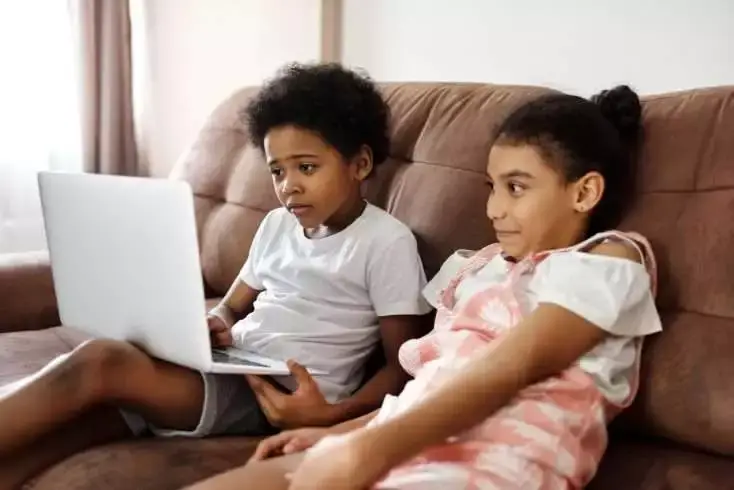 Kids have a wide variety of the best movies and show to choose from, whether it is the comedy-drama series The Baby-Sitters Club (based on the book series of the same name by Ann M. Martin) or in the category of Netflix Family, Storybots. There's even Angry Birds S4, with brand new slingshot stories for kids to enjoy.
For more mature audiences, there are even more options. If you are looking for something like Pride and Prejudice with a Gossip Girl twist, Bridgerton is perfect for you. It has been renewed for season 2, so new episodes are expected to come out soon!
For science fiction lovers, you will not get any better than the German sci-fi Dark. If you are looking for history, consider World War II in Colour, a Netflix documentary, or First Knight.
Bird Box is a great movie starring Sandra Bullock that takes us into a post-apocalyptic world.
There are heartwarming sitcoms too. One that comes to mind is Kim's Convenience, which follows the lives of a Korean-Canadian family and their convenience store.
There are a ton of new shows coming out in November too. These include, but are not limited to, Charlie's Colorforms City: Snowy Stories and Charlie's Colorforms City: Classic Tales, an animated show for kids, back with new episodes of snowy stories and classic tales; F is For Family; Elf Pets: Santa's St. Bernards Save Christmas; An Elf's Story: The Elf on the Shelf; and A Cop Movie, which is, well, a cop movie about two Mexico City police officers.
A Boy Called Christmas is releasing this month, too, as are Last Action Hero, Moneyball, Montford, and My Dad's Christmas Date. Cowboy Bebop, starring John Cho, is also making an entry on Netflix. John Cho is an endlessly suave space bounty hunter in this.
Te Ata, Texas Rangers, the Netflix film Vita and Virginia, are some of the other titles scheduled to grace Netflix's screens in November – and these are just a few of them! Can you imagine, now, just how many Netflix documentaries, shows, and movies are released every month? It is quite incredible and works in our favor, as it provides us with great things to keep busy.
With Christmas fast approaching, the need for stories of Father Christmas and the Claus family is increasing, but Netflix has us covered.
Don't Look Up is releasing on Christmas Eve – a blockbuster with Leonardo DiCaprio and Jennifer Lawrence acting as two astronomers attempting to save planet earth. With movies like Klaus, The Princess Switch, Christmas Flow, Elf Pets: Santa's St. Bernards Save Christmas, An Elf's Story: The Elf on the Shelf, Rise of the Guardians, and more, our desire for the Father Christmas, and Claus family content are safely abated.
There is a certain magic in all these shows and movies. They can transport us to any place (New York City! Antarctica!) and any situation (finding out your dad's Christmas date is a spy!), or even into the lives of other people (from former first lady Michelle Obama to a professional chef!), all. At the same time, we are curled up in our comfortable blankets on the couch.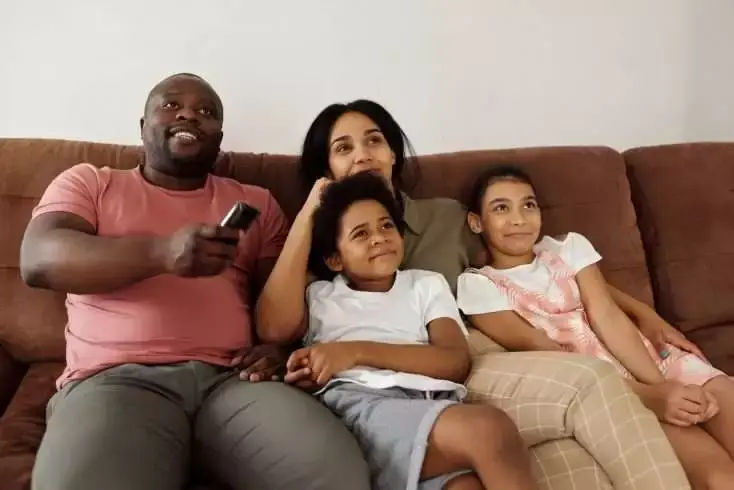 All the people involved with these series and shows deserve a round of applause and our heartfelt gratitude. They work hard to bring entertainment right to our hands and ensure that it is of top-notch quality. Without them, we would not receive the ample amount of delight that we do right now.
So, the next time you are looking for a show that multiple generations can watch, put on Angry Birds, Slingshot Stories, A Boy Called Christmas or Netflix Family Storybots! A crime drama to watch with your friend? Chestnut Man.
Just something to laugh or smile at? Pretty Smart. A period piece imbued with knights in shining armor? First Knight. A unique Christmas movie? Christmas Flow. Whatever it is, we hope this article helped you to find the perfect shoe for the occasion. We leave you with this blessing – may all your favorite shows get renewed for eight seasons or more!
And hey, if you genuinely found absolutely nothing to watch, stick with Saturday Night Live.
If you liked this article, be sure to check out the 9 Best Movies To Watch On Christmas Break.
Originally posted 2021-11-22 11:47:10.