Renting a dumpster has never been easy. There are different aspects that you need to know for you to rent the appropriate dumpster for your needs.
For example, the needs for dumpster service for someone in the construction industry might differ significantly with those of someone in the industrial and commercial sectors or even for the ordinary person who needs a dumpster only once in a lifetime. Regardless of the industry, you are in, having a clue on how to rent a dumpster should help you make the right decision when the need arises. 
It is good to be prepared for this process especially knowing that you will have to deal with it in the near future. Here you can learn more on how to make it as smooth and painless and possible. Planning ahead will save you a lot of stress and money.
This article provides reliable tips on how to rent a dumpster.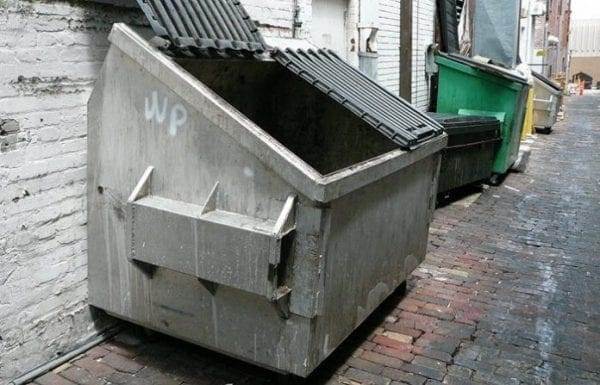 The first thing to consider when getting a dumpster is its size. Usually, your ideal size for a dumpster is dependent on your need. It is important to consider the size because the rent is determined by the size. It does not make any economic sense to pay for a half dumpster. Dumpsters often come in different sizes. Depending on your needs, you can choose from a 10-yard, a 20 yard, a 30 yard, and a 40-yard dumpster. Most people with industrial and commercial needs for a dumpster would go for a 30 or 40-yard dumpster since it is large enough.
The type of waste are you dealing with, is a factor to consider as you plan to rent a dumpster. In most cases, you will find it hard to get a dumpster company that agrees to a mix of wastes. For instance, if you are planning to deal with gravel, it is not advisable to combine it with other types of materials. Additionally, some materials are heavier than others, and this is considered when giving out the quote. It is advisable to talk to a dumpster company to get expert advice on the issue of the nature of trash.
Beware of what to dump, and what not to
You cannot just dump any waste that you have. For example, the law does not allow the disposal of hazardous waste. Such waste includes radioactive material, pesticides and herbicides, oil filters, chemical products, paint and solvents, and other fluids that are flammable. Such understanding helps you to know what you can dump and what requires you to engage appropriate individuals to dispose.
Often, different dumpster companies have different ranges of services. Similarly, the cost of renting a dumpster varies from one company to the other. For this reason, it is important to compare services and quotations from different companies to make sure that you get great dumpster services that fit your needs.
The quote that you will get is not written in stone. The implication is that you can negotiate as much as possible provided there is room for flexibility in the prices. Also, do not shy off from asking for special discounts.
These five tips are not only simple but reliable steps that you can follow with ease to rent a dumpster that matches your needs.
Originally posted 2018-04-11 13:40:17.