"Are you sleeping?"
A friend of mine called me up at 2:30 am last night. Instead of saying
"Yes, I am" 
I said
"No, dude, I was awake, just waiting for your call"
He got offended at this and slammed his phone over my ears. I could literally judge his anger.
Why did it work? What have I said that has made him so angry? Things were same. So what has changed?
The answer is "the use of wit".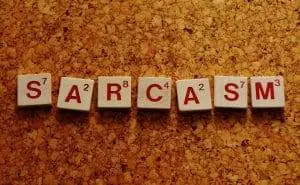 If you'll consider people prior to TV era, sarcasm was just a weapon of some comedians or writers. We know the works of the author Vikram Seth, a legend in sarcasm writing.
But when television came into the play of people's life, it sort of created an awareness.
What we have learnt from characters like Joey (Friends), Barney (How I met your Mother) in foreign platform, and Kapil (Comedy nights with Kapil) is that situations can be handled by altering the "obvious" answer.
They formed a husk and new way that can shut the things you say on people's face while they have no chance to get offended.
I really think some people deserve punch in the face, instead I use sarcasm to avoid being thrown into jail
This I read somewhere and I thought yes it's true. And in most of the life's applicable situations, it works.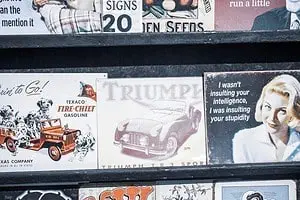 So that if we agree we have established a view about sarcasm is good, why it doesn't work in office places.
What I had observed in an office, that there was a sign on the board about,
"Don't use sarcasm, it can get u fired."
I kept staring at the board for that very moment.
Yes indeed it was comprehending the way about not to use sarcasm, but isn't the statement doing the same.
Office environment and sarcasm don't go along. If you differ from what you originally want to say it could get u in trouble in office. The point is there are some places where you can't use sarcasm.
We can see how sarcasm has deepened in our thoughts by use of emoticons in our texts. According to a survey 94 percent of people have agreed to use wink emoticon, and tongue emoticon rather than smile emoticon. This fact doesn't actually prove anything, but creates a debate about why using simple plain answers are not enough. Also not to mention, presence of sarcasm or witty answers now has a comparison to the smartness. If you can use sarcasm, you are smart. This parameter of measure is certainly somewhat unorthodox and most of the time, unapproved.
The conclusion is sarcasm indeed is a form of wit that conceives humor but with lame exposure, it is a waste. Also, its overuse can get you in trouble. Trust me, it really digs people. Sarcasm, the highest form of wit? Not agreed. It doesn't come under the pile too, it's just like any other wit until it's not used to offend or hurt someone. And to end this, indeed this article had a sarcastic tone, which proves its necessity.