If you lack the assertive belief in God, you are the literal minority out here.
Let me point out here that Atheism is not a belief system.
It is an active disbelief in anything supernatural.
Here in India, not acknowledging God is something of a societal crime.
Let me list the few reasons why you cannot be an atheist in India!
1. Atheists are non-existent.
Well, at least legally. According to the Government, atheists, antagonists, humanists and other secular people do not exist. It's mandatory for you to group yourself under a religion. The most you could do is refuse to state your religion, upon which they try to assume it from your name.
2. You cannot get married!
Quite literally.
You cannot obtain a marriage certificate.
Or get a legal divorce.
Or adopt a child.
Or make a will.
Or get admitted into school.
Or buy your own house.
Or
Get a death certificate.
Oh and don't get me started on how ridiculous it is for an atheist to swear of the truth in the courts on the Holy Books!
3. You have no right to free speech.
Your free speech equals verbal criticism of religion. In other words your existence hurts the feelings of the mystic man who earns a fat amount for his makeup of vermilion and sandalwood.
And if you are crude in your judgement, you might end up being charged with section 295 of the IPC which says the following:
295. Injuring or defiling place of worship with intent to insult the religion of any class.—Whoever destroys, damages or defiles any place of worship, or any object held sacred by any class of persons with the intention of thereby insulting the religion of any class of persons or with the knowledge that any class of persons is likely to consider such destruction, damage or defile­ment as an insult to their religion, shall be punishable with imprisonment of either description for a term which may extend to two years, or with fine, or with both.
4. You have an identity crisis.
Your society looks at you like you are sporting a fiery-red mohawk. Your mother's friends have you sent to "Baba"s. Your dad calls you stupid and arrogant and is convinced you are just going through a "phase".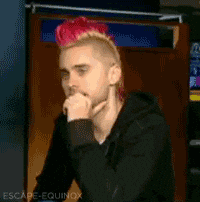 5. You give in to the communal pressure.
You, err, friends and family advice you to pray.
Before your results.
After your accident.
During your depression.
Everything happens to you because God is angry on you. Your extended family blames your father for giving you so much leverage, blames your mother for not instilling the right values.
You might be logical and absolutely sane. You might not have anything to say about their beliefs. You might be an excellent human.
Guess what you actually are?
A non-believer. Ungrateful and immoral.