Get ready to witness the most spectacular event, something that the entire technological world has been desperately waiting for. iPhone 8 Keynote is finally here. The most anticipated event is taking place on 12th September and people cannot contain their enthusiasm. The event will take place in the 'Spaceship –like' Steve Jobs theater, being the first ever event to held at this venue located at their giant Silicon Valley campus.
Although the launch of the new anniversary edition iPhone is the center of attention, there are many other revelations that you should be excited about. When CEO, Tim Cook takes the stand on 12th September, we can definitely expect a few mind blowing revelations. He will give us the latest development on the Apple Watch, Airpods, new models in iPhone 7S, an update on the iOS software, Apple TV and many others.  Every product that Apple has ever introduced into the market has been an instant success, be it the iPhone or the Mac or countless other spectacular gadgets. The new iPhone 8 is supposed to have amazing picture quality with 3D lasers being integrated with a real camera, looks slick and beautiful and like all other Apple products it is costly. However, all of these are just rumors. No one knows for sure what is true and what is not. We will all have to wait for 12th September to find out. Yet the unveiling of the iPhone 8 is the hot topic of this keynote.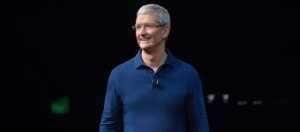 The market is too competitive. With Android phones gaining immense popularity, people expected to witness a drop in the sales of iPhones. However, this was not the case. Apple has made sure that they keep their customers happy and content. Apple Watch was a smashing hit in the industry. With its high-end features, people could not want for more. However, they are definitely going to get more as according to reports a new version is going to be released during this event. Rumors are flying and no one really knows what to believe. Everyone seems to have an opinion on what is going to happen at the event.
People cannot wait to get their hands on these new and improved devices and software. Mark your calendars and make sure you do not miss out on this amazing event. The audience is definitely in for some mind blowing and jaw dropping surprises.
Originally posted 2017-09-03 23:40:02.