Hi.
I am an Aloo Parantha. I am really not, but to make things interesting, play along and assume I am. Let's not make it any weirder than it already is by keeping names and stuff. This isn't a romance story between two paranthas like in the movies. Although, that would be interesting. I know I am deviating from the topic here.
Anyway, are you a parantha fanatic addict? Okay, I know I am not a narcotic drug, but that's beside the point; crazy about paranthas by any chance? Well, you haven't really tasted a parantha until you have had your share at the Paranthe Wali Gali.
And yes, I say 'share' because that's the way it is… once you have a parantha in these Havelis of Delhi, you will no longer stop at one. You would wish for more and more and more. And there is no option of getting bored of it either because it would definitely take you days to complete tasting the entire menu of us paranthas.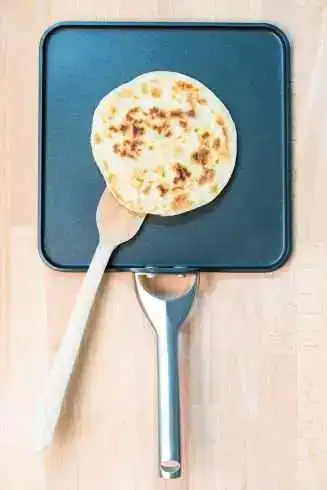 I am an aloo parantha. I am served with my friends who are the various assortment of Sabjis, Dahi, achaar, pyaaz, and Lassi.
The most common things they serve us is kaddu (pumpkin) ki sabzi, aloo mattar (potatoes and green peas), aloo mattar paneer (green peas and potatoes, cottage cheese with gravy), kele ki saunth(slices of bananas in thick jaggery and dried ginger chutney) and pudina (mint) chutney. Every day is a competition between me and my other parantha rivals.
Although everybody comes close, my toughest rival is paneer (cottage cheese) pyaaz parantha. At the end of the day, though, there is no winner. All of us are equally loved by the customers who visit the paranthe wali gali. Please make no mistake, I am confident I am still the best!
Where Did Parantha Originate From, and How Did It All Begin?
Well, it started with Pt. Gaya Prasad in the year 1872. And no, he is not an alien-like being from the history channels. Pt. Gaya Prasad came from Tehsil Bah in Agra to Delhi. He put up a small shop in the lane entering the Kinar Bazaar in Chandini Chowk.
He started with making hot, sizzling Paranthas that gained popularity quickly, so much so that he had to call his brothers and cousins to meet demands. And by demands, I mean scores of shops, all managed by branch families of Pt. Gaya Prasad.
Now, only four shops remain in this bylane of fried bread. Pt Kanhaiyalal Durgaprasad Dixit (estd 1875), Pt Dayanand Shivcharan (estd 1882). Pt Baburam Devidayal Paranthewale (estd 1886) are among the other three, and they make 35 varieties of us every day.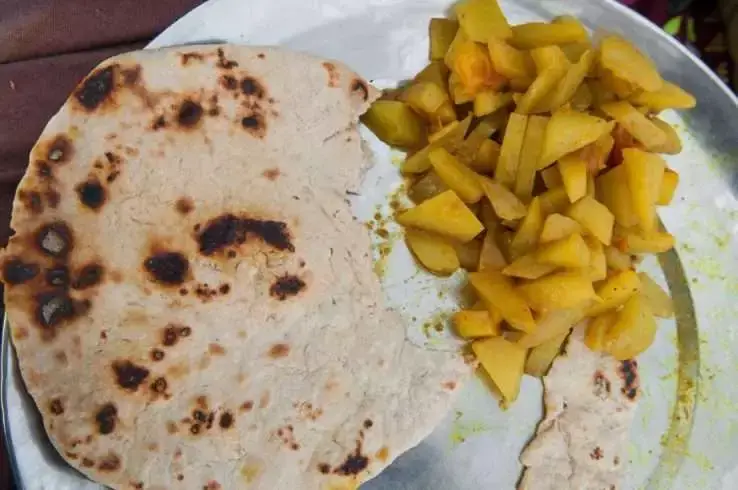 Oh, don't you go condescending me now, name one place that makes paranthas as many as our Gali and still make it taste it as good as I do, or my friends for that matter. The aromas wafting from our gali are not only irresistible to any passerby but also to many travelers far and wide, who make it a point to visit this place during their stay in Dehli.
If the aroma is not enough, most are just drawn in by the sight of us stuffed paranthas being dipped into a large iron cauldron of hot desi ghee and then later on seeing us emerge deep-fried with beautiful golden cloaks, making us a lot more sumptuous looking than they could imagine from a gali.
Our owners gleam with pride when they mention celebrities who have savored the parathas at their joints. Some of these are Kabir Bedi, Salma Agha, Akshay Kumar, Gauri (the wife of Shahrukh Khan), and Big B, Amitabh Bachchan.
This shop of Pt. Gaya Prasad Shiv Charan, which is claimed to be the first shop among the lot, has proudly displayed a unique picture of Pt. Jawaharlal Nehru, along with Vijaylaksmi Pandit (Nehru's sister), Indira Gandhi, and Babu Jagjivan Ram, dining at Paranthe Wali Gali eating the paranthas out of pattal (plates made of leaves) and kullhad (bowls made of clay).
As if all this were not enough already, our popular culinary destination has now even made it into the internet world by partnering with a famous online food retailing website. So you now have one other source to find me!
Did you know the famous Mela restaurant in the UK has already imitated this famous gali? In Bombay, the "Only Parathas" restaurant group is trying to copy the ambiance of this Delhi lane? Humph, no one can make me better than my owners at Paranthe wali gali, though!
So this is my story, folks. The story of an Aloo parantha and his friends. It reminds you of Barney and friends. Well, it is not.
If you visit Dehli, contact me, I will make sure that I show you the best of Delhi in terms of dining. You can find me on the Facebook page under the name Paranthe wali Gali, Chandini Chowk. What? Everyone's on Facebook these days, aren't they? It would be stupid if I am not. I need to keep up with the modern era, you know.
Originally posted 2015-12-23 13:29:02.