As an affiliate-driven website, Icy Tales earns from qualifying purchases.
The wedding venues in Arizona are as good, as the town of Arizona itself. Weddings are always full of colors, decorations, food, drinks, flowers, a lot of laughter and music, of course, but one thing that attracts each one's eye apart from the bride and groom and their respective attires are the destinations, or the location of the wedding that all the guests are excited about so everyone is very much cautious when picking up a place for one of the most important events of their life.
Top 10 Wedding Venues in Arizona
Below is the list of top 10 wedding venues in Arizona, and with them; I have also added the links to each one of them to make your search more easy and efficient.
1. Scottsdale Plaza Resort
Located in the Paradise Valley, Arizona, Scottsdale Plaza resort is an optimum choice for having a lavish wedding and making your D-Day more memorable. The facilities and the helpful staff at Scottsdale will immensely contribute towards making your wedding just a perfect one that you have dreamed of.
Scottsdale Plaza Resort is one of the 4-star wedding venues in Arizona that will surely make your wedding worth a hundred stars. The resort always has some weddings lined up, so if you are planning yours here, then make sure that you get yourself booked earliest. Scottsdale has both a banquet hall and an outdoor area where you can have your wedding celebrations.
If you are someone who loves the coziness of a wedding hall, then you can opt for its hall facility, but if you are planning to have a wedding under the moonlit sky and stars being its witness, then you can go for its outdoor wedding package and can also plan your wedding near the poolside. Scottsdale Plaza Resort has all the elite facilities, whether it be free and hassle-free parking, pool area, superb connectivity, bar, lounge, dining area, and gymnasium as well for you and all your fitness freak friends that are going to attend your wedding.
You can get different varieties of rooms booked for them, depending on each one's needs and requirements. The best of Scottsdale would be that they also allow your pets to accompany you, which most of the resorts probably don't. The housekeeping facilities are also marvelous. You can choose everything and plan it according to your budget and can add specifications to it as well. All these factors make Scottsdale one of the best wedding venues in Arizona.
You can check out this link for further information about Scottsdale Plaza Resort.
2. Red Mountain Ranch Country Club
Located in Mesa, Arizona, the Red Mountain Ranch Country Club is also one of the premium wedding venues in Arizona, with an excellent staff who would look after all your wedding needs. If you are planning an outdoor wedding in the morning, then this is the best place for it.
If you have imagined yourself taking wedding vows at a place that is surrounded by greenery overlooking the red-colored mountains, the Red Mountain Ranch Country Club is here to make your dream come to reality. The club also offers many discounts from time to time, so if you want to avail of these offers and enjoy their services, check out this link.
You can also go and have a tour of the Red Mountain Ranch Country Club anytime before you make any decision regarding your wedding venue, but it isn't easy to compare Red Mountain Ranch Country Club with any other best wedding venues in Arizona.
3. Enchantment Resort
If you want to have a dream-like wedding at a historic location with all the combinations of pastels and whites, then this could be the destination for your wedding day. Among all the options available in the category of best wedding venues in Arizona, I have specially picked out the Enchantment Resort for you. The Enchantment Resort has numerous facilities with the best quality of food and beverages and a bar facility to make your guests feel extra special at your wedding.
Enchantment Resort has a large and free valet parking available for all your guests. The wedding venue would be exquisitely decorated with light music playing in the background. All your expectations would definitely be met at this one of the best wedding venues in  Arizona.
Check out this link to confirm the pricing and other details.
4. Gainey Ranch Golf Club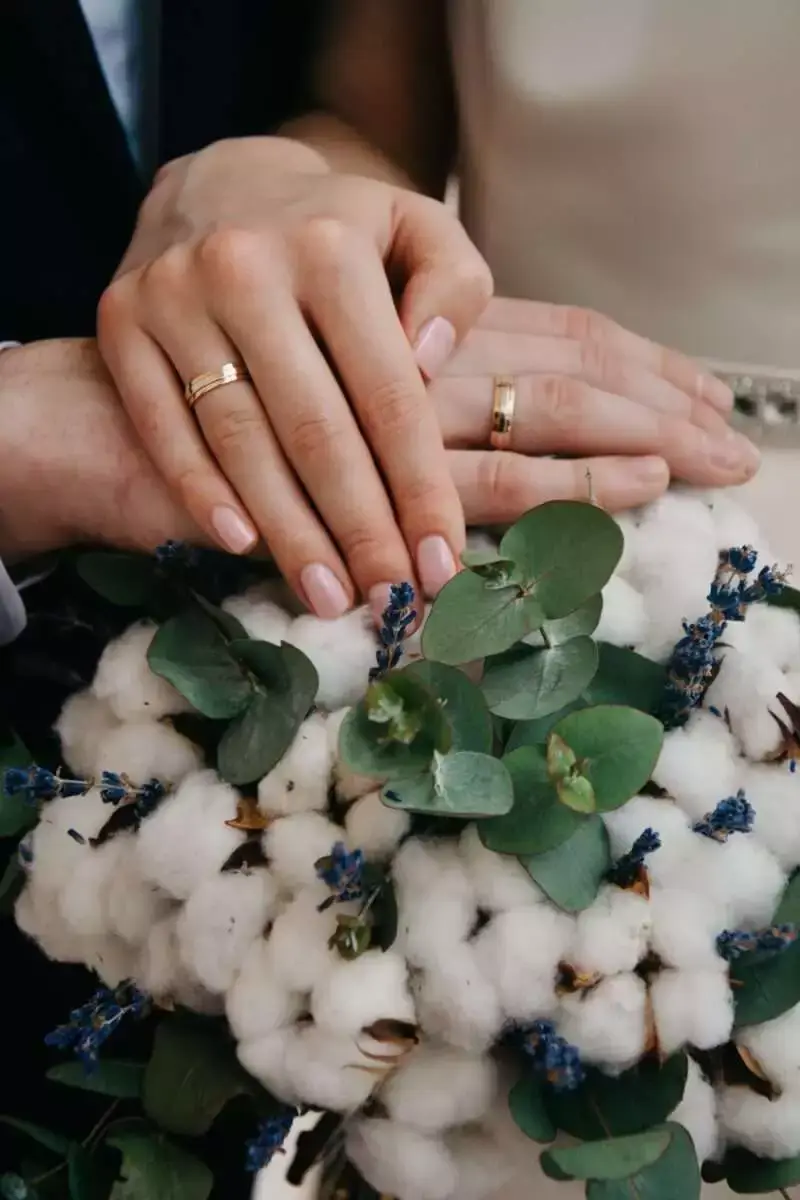 Have your dream wedding at Gainey Ranch Golf Club, one of the best wedding venues in Arizona. Having a wedding at a golf course is quite different yet interesting at the same time.
If you are someone who is a sportsperson or rather someone who likes spots dearly and wants to have a wedding that is a bit different, then the Gainey Ranch Golf Club is the right pick. The lustrous green pastures of land with the sun being the ultimate source of so bright daylight would serve to be a perfect backdrop for your wedding pictures.
Have a look at the lovely pictures and all the other details about the services available by going through this link.
5. Palm Valley by Wedgewood Wedding
What comes to all of our minds when we think of wedding decorations or a backdrop for a wedding? Let me tell you about my imagination, which contains lots and lots of flowers of different colors, varieties, and fragrances, ranging from orchids and roses to lavenders. Now imagine an entirely contrary backdrop replacing all the flowers and fragrances with cactus!
Yes, I am talking about cacti, those thorny big and small cactus that will now be your wedding decoration. No one actually includes a single thorn in their wedding, leave alone a whole bunch of cactus, but I can guarantee you that you won't hold yourself back from having this kind of wedding after looking at this so unique wedding decorations and backdrops that are only provided by none other than Palm Valley in Arizona.
Please have a look at the happy faces of so many couples who have had their wedding at Palm Valley, which for me, is not only unique but also one of the best wedding venues in Arizona.
6. Jw Marriott Phoenix Desert Ridge Resort and Spa
One of the leading hotel groups and one of the leading wedding venues in Arizona is offering you a chance to have a wedding at their top hotel and experience luxury and regalia. The JW Marriott has everything one can ever need at their wedding and the assurance of the hotel that nothing could probably go wrong.
From the pool to the food, they have it all covered for you under their specially planned and customized wedding plans. A wedding is a special occasion in someone's life, and the people at JW Marriott perfectly know how to achieve it as well.
7. Adero, Scottsdale
With the perfect blend of greenery, mountains, and luxury, ADERO can also be your wedding destination and is among one of the best wedding venues in Arizona. ADERO is well equipped with almost all the facilities from gyms to tennis courts for recreational purposes to bar and lounge; it is a place for each and every one. You won't be disappointed in any way after selecting ADERO as your wedding destination.
8. Don's Elegante Bed and Breakfast
If you want to have a simple wedding yet not a boring one, then Don's Elegante Bed and Breakfast have it all covered for you. One of the best wedding venues in Arizona, which it rightfully is, can be your own D-Day venue. If You wish to have a wedding that is closer to nature and at the same time has a vintage hint, then nothing other than this place can meet your expectations so appropriately as this one could. So without wasting a single minute, quickly click on this link to check out this place more closely and minutely.
https://www.wedding-spot.com/venue/14570/Dons-Elegante-Bed-Breakfast/
The place is ideal for having small gatherings and a wedding with not much overcrowding.
9. Phoenix Marriott Resort Tempe at The Buttes
It is one a kind location to get married, though second last on the list, Phoenix Marriott Resort is from nowhere the least. This exceptional prime location has everything that matches perfectly with every Hollywood movie wedding. This is grandly different from all the wedding venues in Arizona. The place is surrounded by mountains and rocks, which are really very scenic.
The charges for the place are based on your selection, whether you want to have an indoor wedding or an outdoor one. Phoenix Marriott Resort caters to all the needs of its guests and makes each and every celebration worth remembering. The dance floor facility is also available in addition to the beautiful lighting and decorations. This is can also be the best wedding venue in Arizona for the ones who are willing to spend quite a lot.
10. The Icehouse
Icehouse is one of the most different places to have a wedding in Arizona. Covered with massive walls, this type of wedding venues in Arizona attracts very few people. The old look of the Icehouse somehow manages to look equally modern and enchanting.
Everyone wants their wedding to be the talk of the town, and it should resound in the thoughts of the people who are attending it for quite some time. There are so many things that people demand and want to be there as a part of their wedding locations and for that, spend a lot of time searching the internet for the best locations, decorations, and food, but I have customized it all within one single article to help you find out your ideal wedding location. I hope that this list would help you finding the right location for your wedding successfully and it could be of any help to you.
Originally posted 2020-11-10 08:38:46.