Night terrors, also known as the fear of night or sleep terrors, are not just kids' things but are most apparently found in adults. The reasons for night terrors in adults can vary in a wide range.
They can be caused due to experiencing stress, trauma, uneventful distress, or something lingering hover from the past that the person can not get over.
Most children face night terrors as they don't have a fixed schedule yet or are probably too scared to sleep alone and have trouble managing their time of sleep during the day and night, but it is not a new concept in adults; it just is a little undiscovered as only a small amount of people face the night terror in their adulthood.
From sleep disorders to emotional stress to mental disorders. Unlike night terrors in children, night terrors in adults have more to do with risk factors such as health conditions, head injuries, teenage trauma, aggressive behavior, or bipolar disorder.
Although night terror is more common among young people, it's still common among adults, about 1 percent. The number of people who remember the episode may have increased.
Night terrors are more common in children, but approximately 2% of adults experience night terrors. This is generally the case with people who have a slow-wave sleep or face sleep problems, and those with deep sleep are acutely aware of it.
These can vary from high density to lower density and can be very harmful to some people if ignored. Proper precautions should be taken to get through it and to understand what night terror is; you may fund this article helpful.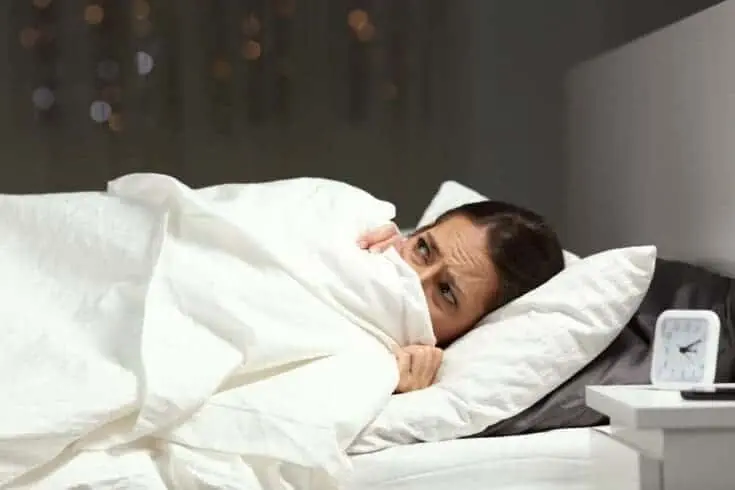 1. What Are Night Terrors and Sleep Terrors?
Night terrors are parasomnia in nature and night terrors occur during sleep, such as sleepwalking or talking, and they can potentially be emotionally distressing.
During sleep, the brain produces a chemical called GABA that typically dulls your senses and plays a key role in helping you fall asleep; without GABA, you may have trouble dozing off.
GABA also helps you to enter rem sleep, in which your brain naturally and slightly paralyzes muscles to keep you from moving while you dream.
The process of rem sleep might get disturbed, which can cause sleep terror in adults, which may result in a scream or yelling, and even sleepwalking.
They can give people emotional stress as sleepwalking may cause serious injuries while acting up to protect themselves.
2. How Is Night Terror Different from Nightmares and Sleep Paralysis?
Sleep study proves that a nightmare is a bad dream, and most people experience it due to exertion or something they have been thinking about lately. The body is worn out and properly sleeping, so one can't act out in a nightmare. Nightmares tend to be emotionally distressing but are not hazardous.
People attempt to move but cannot or want to get out of bed, but their body doesn't allow them, which sounds scary. Unlike night terrors, sleep paralysis only forces the brain waves to wake to act accordingly while the body is not functional during the same.
It needs intervention by a sleep specialist or a doctor if it occurs frequently and is causing you sleep deprivation, and you should get a treatment plan.
Meanwhile, night terrors are expressions of fear, and every reaction may differ depending on the person experiencing the same. It has some common symptoms, which are as follows:
shouting or screaming

motions similar to fighting

rapid eye movement

fast heart rate

sweating or panting

shakiness

attempt to run

heavy breathing
3. Cause of Night Terrors in Adults
There is no direct cause of night terrors as it is believed to be one of the psychological disorders, and hence it can not be directly treated.
Night terrors in adults may be complete because of psychological reasons or could be because of the underlying conditions in the body.
3.1. Mental Disorders
depression
anxiety
post-traumatic stress
bipolar disorder
All these conditions require a treatment plan as they disrupt sleeping patterns and make the person sleep deprived, resulting in daytime sleepiness as they wouldn't get enough sleep during the night because of night terror symptoms.
3.2. Breathing issues
A condition called sleep apnea, which causes a person to stop breathing temporarily while they're asleep. Sleep apnea and night terrors are probably connected, as the episodes of sleep apnea might last from seconds to minutes, and sometimes the brain may try to wake the person experiencing it up to save themselves from suffocation, which will cause them to breathe heavily or pant.
3.3. Stress or Trauma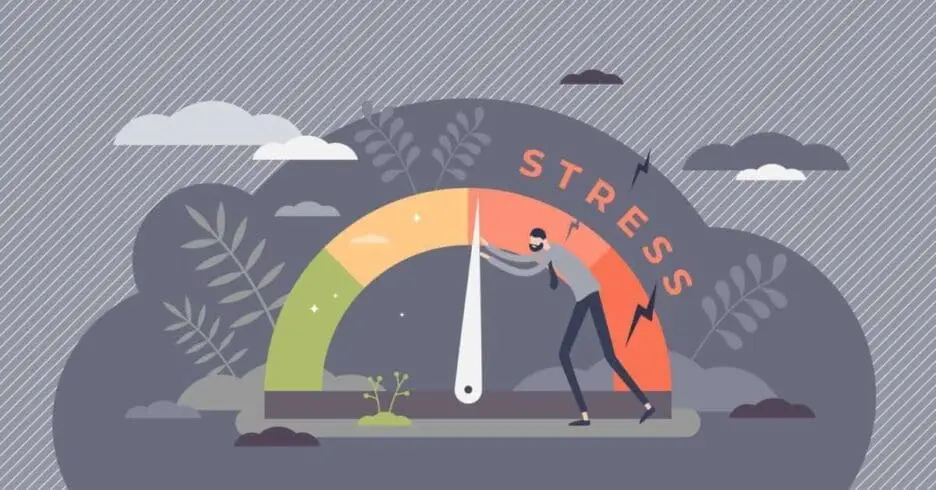 A human brain is designed to take traumatic experiences very effectively, and very few people can overcome them; However, the experience gets dull with time, and the negative impact of that trauma may be one of the reasons for your disrupted sleep cycle, sleep terrors, or sleep disorder.
The stress that those experiences cause to one person can be measured directly neither can they be treated directly, the loss of a family member, work stress, undesired events, daily life shenanigans, intense fear of something going bad, unhealthy relationships with friends, partners or family members are fairly common in most adults and may have a deep effect on them psychologically.
The practice of meditation, medications, alcohol in limited amounts, and writing it out in a journal may be helpful to some people; for some, it might be a long process or waiting and getting over it.
3.4. Triggers that disturb
Sleep disorders are most common in adults, and the body feels stressed, worn out, and tired because of less sleep, the practice of sleeping less also disrupts the sleep cycle, and the brain and body are unable to get the rest. Night terrors occur in adults as it is common for them not to get a proper amount of sleep and have a habit of sleeping for very few hours.
Most adults are dependent on sleep medicine to get a night of proper sleep, but the side effects of it may be dangerous and may cause other symptoms of sleep disorder.
Before falling asleep, most adults tend to focus on the review of their day, which causes severe anxiety and stress to think and plan about the next day, which also causes sleep deprivation, slow wave sleep, and causes night terror.
According to the American sleep association, it is important not to wake people up. At the same time, they experience night terrors and let them sleep through them but remain by them until it passes and keep them away from dangerous objects. It will support them when they wake up from their experienced night terrors. It will allow you to keep an eye on them so they don't hurt themselves in the process and get through it calmly.
3.5. Psychological reasons
3.5.1. Alcohol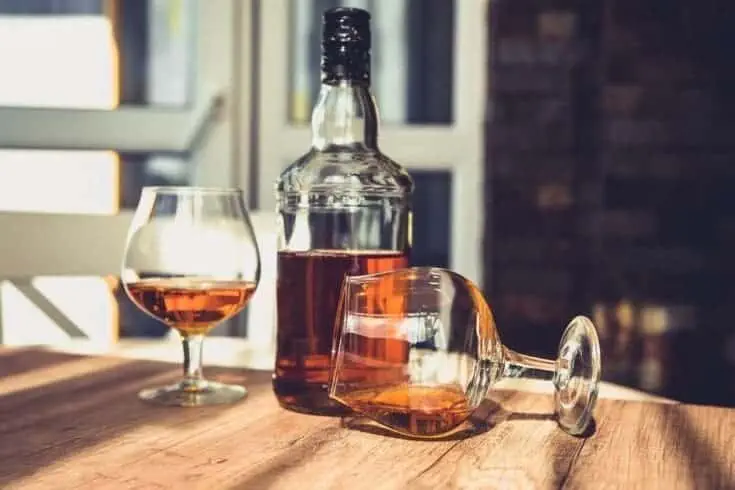 It affects the levels of melatonin, the hormone that takes care of your internal clock, but consuming excessive alcohol may decrease and disrupt your sleep.
3.5.2. Caffeine
You must avoid caffeine intake in the second half of your day to avoid daytime sleepiness, as caffeine keeps you awake for a longer period, and it will be hard for you to sleep without a sleep medicine.
3.5.3. Medication
Medicines disturb sleep a lot, though so many induce sleep, like sleep medicine which is not the natural way to sleep. It should be avoided at all costs as its habit may be very dangerous and unavoidable, without which you would not be able to take natural sleep.
3.5.4. Restless leg syndrome
This disorder might begin at any age and gets worse as you age; in this, the legs have a creepy crawly feeling, and the person has the urge to move their legs. It disturbs sleep and daily activities of a normal routine.
3.5.5. Mood disorder
Mood disorder indicates the distorted mood of a person, during which they may feel irritated and agitated over a petty issue that would not even make sense. The feeling of extreme anger, sadness, emptiness, and happiness may be one such symptom.
3.5.6. Depression and anxiety
Depression is a mental state of low mood and is also classified as a behavioral and mental disorder. A person feeling depressed may not be able to complete his daily tasks and feel low about almost everything without the will to explore new things and be creative. This condition may worsen up to clinical depression and is highly dangerous for the person's mental health conditions.
They would feel bored with almost everything they try to do and inadequately blame themselves for not being enough. This might be a reason for a person to experience night terrors and nightmares.
Anxiety is a disorder that could be both good and bad; if a person feels an emotion of nervousness and if that person is regularly experiencing it, it might be a case of the clinical diagnostic and statistical manual, which a doctor can professionally regard.
4. When to Visit a Doctor
When the episodes of sleep terrors become more frequent, and it is a risk factor, or when the sleep terrors are disrupting the sleep of the person, it leads to safety concerns, disturbing the daily life routine, and continuing to bother your conscience, you must see a sleep specialist.
5. Complications
When a person goes through this experience, they are completely helpless and most often can not find a way out of it. Thus, this may bring complications in their lives in so many ways.
Their sleep schedule may be disrupted because of the uneven patterns of sleep at night, which might bring them to a condition of excessive sleeping during the day, which may affect their schedule.
They might experience other sleep disorders and health conditions if they continue to have disturbed sleep.
They will feel embarrassed talking about sleep terrors as it is not as common in adults and will presumably think they will be made fun of. Someone might not understand what they are going through, which is why this condition is so rare and not looked upon frequently because most people tend to hide their symptoms.
They have problems in their relationships, their disturbed sleep and behavior during night terror put their partners and family members at risk, and they maintain their distance out of fear, leaving them even more helpless. Not having someone you could rely on upon in times of need is even more disturbing than the problem itself.
Night terrors occur when someone cries, moves erratically or does something that causes trouble while you're sleeping. But if you don't have an enraged partner who relays your yelling and screaming, you may find it impossible unless you've heard it before.
If you can find the root of the problem, you might be closer to the step where you can cure it. Identifying the underlying problems like stress, anxiety, the trauma of undesired events, or depression can be the cause of your sleep terrors.
It is recommended to people with sleep terror to share a bed with someone as their partner may help tell the details to the specialist, more specifically, how they reacted during it and what their actions were as they might not remember as clearly as someone who witnessed it rather than experiencing night terrors. They will more reliably narrate the story and be accountable for telling the specialist about the episodes.
Even though there is no definitive cure for night terror, the experience will be able to help you and provide you guidance about what should be done in what case and how dangerous or minute it can be.
Since night terrors are connected to emotional distress or anxiety, working to reduce these feelings is one way to reduce the potential of night terrors.
Reducing stress levels and improving the quality of your sleep is necessary for your overall health. The changes that you can implement to make bedtime less stressful and more comfortable are as follows:
Keep Your Room Comfortable: For you to be comfortable, your bed has to be comfortable. It's worth ditching your old, lumpy mattress in favor of a mattress that provides you with adequate support. If your mattresses are in good condition, then the fluffy mattress toppers might be of great help.
The pillow you use should be designed to provide comfort and a good night's sleep. You should ensure that the pillow you're using suits your sleeping position. Most back and side sleepers have necks and spines in different positions throughout the night.
Lastly, the temperature is extremely important to your comfort when you sleep. If you feel uncomfortable with the temperature you sleep in, you must try changing it, using an air conditioner or a heater, which will help your body relax to the surroundings and slowly doze off.
It will sate your urge to sleep with someone as the comforters will provide you the warmth, stack up as much as pillows you think you need because that will also make you feel secure and surrounded and could be a great replacement for people to comfort you to sleep.
Deep pressure therapy is a management tool that helps people feel more secure and relaxed. In many ways, deep touch is like a hug that envelops your whole body and makes you feel secure. The Hug Sleep Pod is designed to replicate the principles of deep pressure therapy, and people with sleep terrors and disorders can use it.
The Pod is soft, breathable material that stretches in all four directions. You can put your whole body in the pod, get comfortable, and let the gentle compression hug you and make you feel secure. The pod holds you snug inside while you sleep, which is a good replacement for an actual snuggle session; it continuously applies enough pressure to make you feel safe and secure and lets you get a good sleep.
Prioritize Your Mental Health:
You need to make sure you're doing well as a whole. Before every responsibility and stress you are letting engulf you, and you should see yourself and consider how well you could treat yourself.
You can start journaling. Go on a long walk all by yourself. Talk to someone you like to talk to and are concerned about. Eat good food and don't skip meals. Empathize with yourself and put yourself before your worries. Take off days if you feel like it, and spare yourself some time.
Eliminate Possible Stressors:
Don't let yourself go to bed in a scared, sad, or anxious mood. Limiting your screen time can help; you can try meditating or give yourself a self-care session before bed. Screens emit blue light that can disturb your body's natural clock, called your circadian rhythm.
When your circadian rhythm detects blue light, it may believe it's still daytime, and you may not feel sleepy, eventually keeping you awake for a longer time. This can lead to a delay in the production of melatonin, the hormone your body produces to get you ready for sleep.
Stay away from screens for at least two hours before bedtime. You don't want to watch a movie or show that could scare or upset you, and you should either read a book that's comforting or can spend time with your family members. You don't want to scroll through social media and stumble upon posts that make you anxious or fearful because that will worsen your condition, and that's the last thing you want to happen.
Give yourself a positive and peaceful unplugged activity to enjoy before you go to bed: Different things can be done before bed that will make your brain more focused and induces sleep faster; some people like to knit, draw, color, or paint. Reading an inspirational book you like may give you a few positive things to contemplate before sleep. Yoga and meditation can also help you clean your mental slate from the stresses of your day and all the things that you could be thinking and allow you to lay a clearer head down on your pillow and have a sound sleep.
Focus on Feeling Secure at Bedtime: If you get startled easily, are scared of noises, or live in a place where it gets a little noisy at night, white noise can help drown out noise pollution. Some people use white noise machines. Other people find that a box fan generates enough white noise while helping cool air circulate throughout the room, and it can be a great sleep inducer.
You should ensure your doors are locked, your alarm is set for the next day, and your morning routine. You would not have to lay in bed worrying if you forgot something if you have a nightly checklist that you can run through.
You can make your rounds before bed and assure that everything is done, so you can be off to bed without any distress and put yourself to sleep without wondering about all the things turning down tomorrow.
Conclusion
Although there is no proper solution or cure to night or sleep terrors, there are strategies through which it can be treated rightly, which may help reduce the frequencies of the same.
Suppose you are experiencing night terrors more frequently. In that case, you may immediately contact your doctor and underline your symptoms because the nondiscovery of the same makes it even riskier not to know exactly what is happening.