New Delhi, the National capital of India, is a place much renowned for its culture and history. But the second best thing that stands out in the capital city is it's top notch restaurants and mouth-watering street food. I present to you the list of 10 famous dishes of Delhi, so get ready to satisfy your taste buds with some delicious delicacies of the capital city.
10. Desserts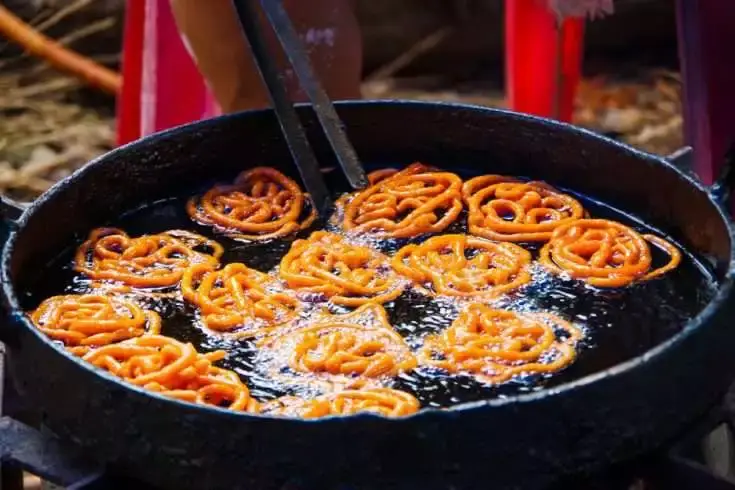 You are probably familiar with the line used across all Delhi households,"khaane ke baad kuch meetha ho jaye". With the huge varieties of desserts available in Delhi, it's hard to say no. You can enjoy a full glass of sweet lassi, piping hot jalebis, tasty Rabri Falooda, variety in Kulfi, Ladoo made from pure desi ghee and many cakes and cookies.
9. Momos
Momos is a famous dish from North East India, but in Delhi, it is one of the most popular snacks. It is not uncommon to find vendors outside almost every office building, housing area and marketplace selling Momos. The fiery red sauce that goes along with the momos is an added plus. With extremely affordable rates ranging from Rs. 20 to Rs. 50, it is totally worth it.
8. Rolls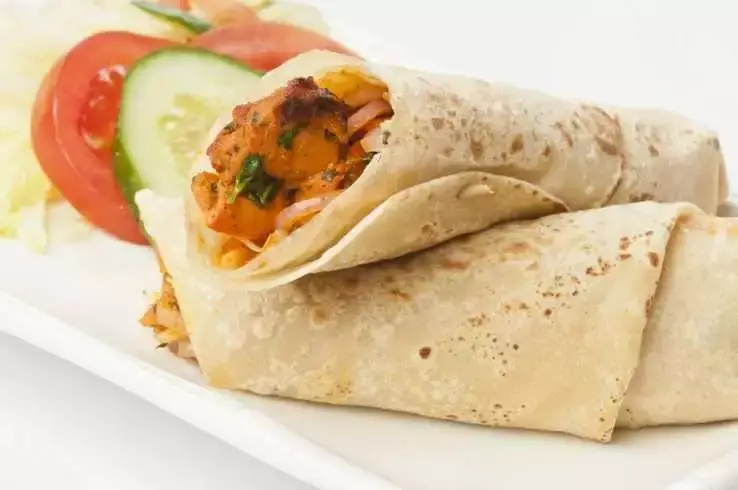 Having originated in Kolkata, Kathi roll is one of the most famous street foods in Delhi.  From street stalls offering a variety of rolls to supermarkets, Kathi rolls are a befitting food option for busy Delhiites on the go.
7. Nihari
The Nihari is a signature delicacy, and it tastes best when served with tandoori roti or preferably Khameeri roti. The dish was a favourite within the royal families, who used to feast on it as a breakfast. Today it serves as the ideal nourishment for labourers, rickshaw pullers, coolies and many others looking to kick start their day.
6. Biryani
A favourite of the Mughals, the Biryani has stood the test of time and is today enjoyed all over India. Biryani is available in both vegetarian and non-veg form, but meat based rice flavored with Indian spices will give you a pleasure of a lifetime.
5. Chole Bhature
Here's a piece of advice: This dish is best enjoyed on an empty stomach. The real taste of Delhi resides in a dish known as Chole Bhature. Rich, spicy and heavy, this is one of the most popular Punjabi dishes. Don't be surprised if you find it on the breakfast menu of restaurants across the capital.
4. Kebabs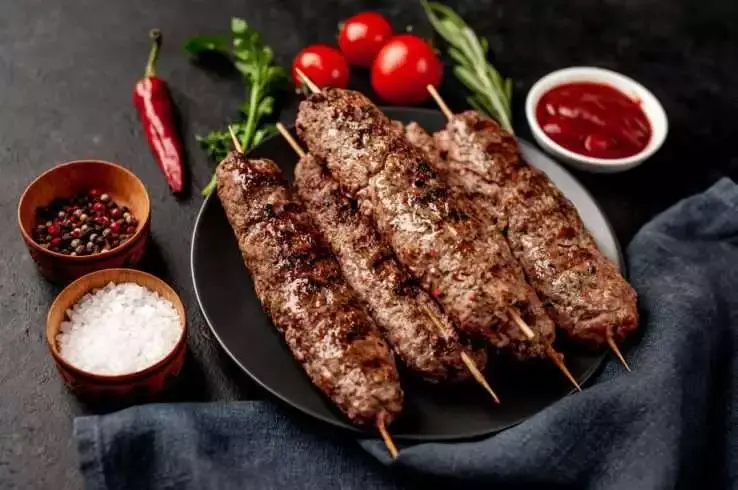 Delhi is known for its delicacies, and one of the best, and tasty delicacies is Kebabs. This dish is a gift given by the Mughals. Try this popular dish and you will be hooked forever. Foodies simply love to sink their teeth into this delectable dish. The places to enjoy this delicacy are Ghalib Kebab Corner, Salim's Kebabs, Aap Ki Khatir and many more.
3. Butter Chicken
The spicy gravy, chicken dish is famous as butter chicken. It is one of the most loved chicken dishes among Delhiites. The dish was originated by Moti Mahal Restaurant in the 1950s. Today, this dish can be found in almost every non-vegetarian restaurant and highway dhabas and is best enjoyed with rice or naan.
2. Chaat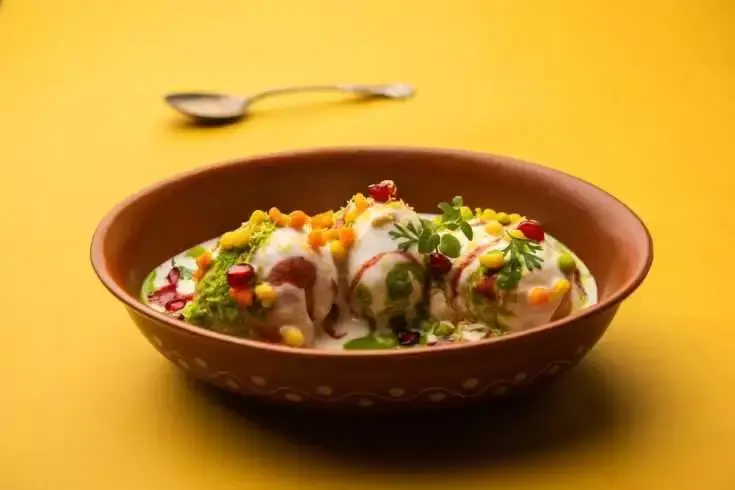 Nothing can be compared to the lip-smacking taste of Dilli ki Chaat. When you are in Delhi and want to taste real Chaat, then visit the famous Chandni Chowk area as it is famous for street food. In case, traveling to Old Delhi isn't possible for you, the incredible variety is available all around the city.
Paranthas
From being the perfect start to a "healthy" morning in most Delhi households to a meal for hungry college students and even a late-night snack, Paranthas definitely deserves to be on the top of the list. Located in the Chandni Chowk area of New Delhi, the Paranthe Wali Gali as the name suggests is renowned for the huge number of shops selling Paranthas. The best part is the variety of Paranthas available.
Eating on the streets of Delhi is a unique experience on its own. Now that you know what to eat and where in Delhi, it is time to gorge on some of the mouth-watering delicacies without worrying about calories gained. Bon Appetit!