As an affiliate-driven website, Icy Tales earns from qualifying purchases.
"Be proud of your parenting and raising your kids; be excited to see what they become," says Upasana Kapadia, Avi and Ava's mother of two beautiful kids. Based in Northern Virginia, The United States of America, Mrs Kapadia runs an Instagram page named "TicklesandTomatoes" amidst her job and raising the toddlers. She speaks about parenting, shares her daily life, and defines what new-age parenting looks like.
Here is Upasana Kapadia in conversation with ICY Tales.
Q) Let's start by getting to know something about yourself?
Upasana Kapadia: I live in Northern Virginia, US, and was born and brought up in Gujarat, India. I completed my education in Mumbai and started my career journey by working with Balaji Telefilms and managing their television shows. Then I moved to another production house named Sphere Origins, where I worked for the show 'Balika Vadhu,' which helped me understand the show's execution.
Later I switched from a television production house to a television channel, so I started working with Colors, i.e., Viacom 18 Channel. I worked with them for three to four years, managed television shows, and managed Balika Vadhu from the television side, which was a great experience. Then I got married to my husband, Mihir Kapadia, and moved to Northern Virginia, and now I have a completely different job in IT and Client management. I have two little children, six years old Avi and one-year-old Ava.
Q) What is the idea behind the 'Ticklesandtomatoes' page?
Upasana Kapadia: The idea is straightforward to keep things raw, like what we go through daily. As the name says, 'Tickles', giggles, smiles, happiness, laughter, everything around that, and 'Tomatoes' come from my love and passion for tomatoes. I feel that most of them are made from tomatoes for every recipe or dish. I also relate to tomatoes for their vibrant and bright colour.
The page is a medium for a creative outlet where creating content every day comes naturally to me, and I don't have to put in much effort. I am used to recording many videos and photos daily; when kids do something, I keep my phone on; this process helps me document our daily journey. You never know when you are recording something that may be so helpful.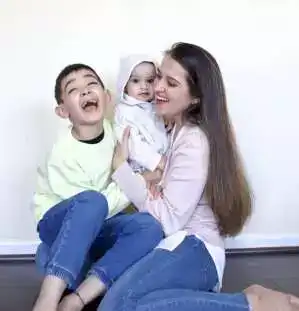 For example, I recently shared a reel where Avi was crying and how we used to cry as kids and were asked to stop crying because we were told that would make us weak and we should be strong. So what I shared through that reel is that it's okay to cry; since he went through something. It is crucial to be emotionally available for your children. I also agree that one cannot have the same level of patience every day.
But these little examples motivate you to be a better parent or human being towards your children or even strangers, teaching us to be more patient and kind. Also, I try to make fun content on our page; we dance or hop on a trend, so trying to keep it more like fun than restricting it to just suggestions. I always try to keep the content raw and honest, not choreographed or scripted.
Q) What difference do you see between present-day parenting and previous generation parenting?
Upasana Kapadia: I say there is a lot of difference between present-day parenting and previous generation parenting. The previous generation's parenting involved a lot of hard work, and they had more energy and patience. Still, if you talk about emotional and mental availability, there was a lack of communication. They had a comparatively strict approach where they said it, and children had to follow, and if they didn't, there were consequences and punishment.
When we talk about today's parenting, it is more like 'let's sit down and talk' or come up with ideas on making you feel better. So I think the significant difference is the understanding of the emotional and mental well-being of the child and saying 'it's okay, it's okay to feel that way, rather than shutting down those emotions.
I am not trying to take away the credit from the previous generation's parents for the hard work and sacrifices they have put in. But, the degree to which they have gone to make sacrifices, I don't think we would be able to do it because we all still want our lives and do things for ourselves. Previous generation parents were very selfless, while we try to balance things for ourselves and cater to the kids.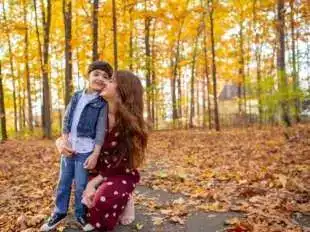 Q) Do you feel the involvement of electronic media in our everyday lives has made parenting easier?
Upasana Kapadia: I say yes, but there are some cons. It has made things more accessible because it has so much information. Everything is at your fingertips, but the disadvantage is also true because too much information is also bad; doctors say 'google can be your best friend yet can be your worst enemy.'
So I feel following experts are good, but generic googling is not, for that matter, whenever I share something, it always comes with a disclaimer that I always do this for my family; it might work for you or not. Social media or electronic media has given parents the ability to connect with others; I am connected with a good moms' group with around forty thousand moms, which helps.
Q) In the past two years, pandemic when everything has become so restrictive, what would you suggest/do to cater to the energy of growing toddlers?
Upasana Kapadia: I had Avi at home during the pandemic, and I was pregnant, so it was a little bit challenging to keep them home, entertain them and also do my job, but what worked for me was keeping him engaged. He was around four years old, so involving him in many activities like doing something they liked or including them while performing household chores, taking them out into the backyard of less crowded public parks helped a lot to use the energy build up.
It's up to the parents to ensure the kids are kept busy and find different channels to streamline their energies since they don't know how to use them. What helps more is having a specific routine for Avi. We have a routine like a particular time to wake up, some quiet time for himself to sit down, read a book or sit and relax, but no running around or sitting with an Ipad. So we ensure to explain things about calming himself understand the signs his body is giving him rather than scaring him.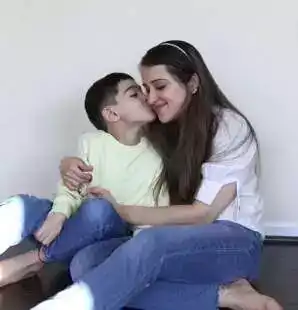 Q) According to you, what are the key aspects of good parenting?
Upasana Kapadia: In my view, no one is a good or a bad parent. Everyone is trying their best. Firstly, I would say, 'be there for your kids' understand them, their talents, interests. Then be patient and present with them, take some time off, and spend one on one time.
With kids, the tone of conversation matters as they pick up on the tones and mode of communication. Be more present and aware so that they continue to learn from you. The next thing would be to appreciate them instead of pressuring them with tasks and goals, nurture them with positive affirmations and motivation to keep them motivated with their tasks and goals.
Q) Do you think when both the parents are working professionals, the objective of the holistic development of children gets compromised?
Upasana Kapadia: As long as one spends quality time with the child they always want, good child care can continue. As long as you use your time for them before bedtime, post-work, or on weekends, you can aid their holistic growth. Eventually, kids do grow up, so it's all about the atmosphere you keep them in. Here the key is to focus on child care, engaging them in age-appropriate activities, indulging in learning practices.
Q) It's said parenthood is a full-time job with no breaks; what is your take on that?
Upasana Kapadia: Oh absolutely it is, there are no breaks, it is a full-time job because you have to be physically present, mentally you are constantly thinking about them, and emotionally you are affected like if Ava has a cold or rashes I am involved continuously, there is no break at all. But having a break for myself means that my time is needed to return as a fresher parent.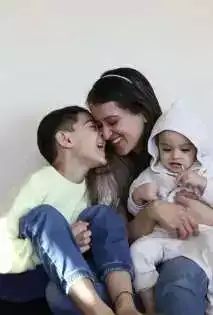 Q) What are your learnings through this journey of parenthood when it comes to staying connected with children?
Upasana Kapadia: Communication is the first learning, whether small or big; sit down and talk to your child. Next would be to observe your child if they are hyper or irritated, try to know what's bothering them, learn about their triggers. There is no right or wrong, do it the way it suits your child, and don't let social media or trends affect your family lifestyle or upbringing of your baby. So communication, observation, and modifying your approach as per requirement.
As parents, we constantly question our decisions and feel guilty instead of appreciating our effort. Parenting is a very selfless and thankless job unless the kids grow up and you see results; you invest a lot of your life in it, so be appreciative, yet don't let the children feel that you are doing a favour or make them feel obligated towards you.
Q) What advice do you have for parents and to-be parents when handling their kid(s)?
Upasana Kapadia: Do it the way you feel is suitable for your family; you may get hundreds of tips, it's becomes overwhelming at times. In the beginning, everyone is trying to figure it out, but then, in the end, everyone will figure it out and do it the way it works for them.
Go with the flow instead of having a playbook because every child is different, every parent is different, and every atmosphere is different, do the way it suits you. Most importantly, the days may feel long, but the years are always shorter; the kids will grow up in a blink. They grow very fast, so enjoy every moment you have with them.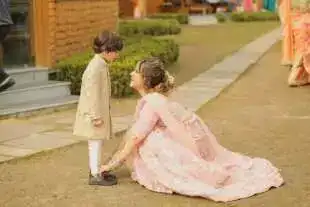 Parenting can be the most fulfilling and demanding job because parents and guardians know that good parenting prepares your child for independence promotes and supports physical, emotional, social, and intellectual development. Upasana Kapadia firmly believes that every parent has their parenting style, and everyone finds their style, which proves to be the best for their children. So enjoy every moment with your children and make the most of the time.