As per complete research done by Pew Research 'Who Rents and Who Owns in the U.S.', There are nearly twenty million rental properties and 48.2 million individual units.
Most of the investment properties are owned by individual investors in the United States. The second comes from the businessmen who owned the property for business purposes.
But what is an investment property and why should you buy them? Before we come to this answer, let us look at what is an investment and why we should invest.
1. What is Investment?
An investment is a form of saving or asset that generate income for the investor in the future.
An investment is either in tangible assets like property, gold, and intangible assets like bonds, stocks, etc. Among these, real estate/land is traditionally considered the safest investment property to invest in.
1.1. Why Investment?
Money is a major important factor in this world. Everyone wants to live a comfortable life with less labor. This is when investment comes here-
Investment is a fast way of expanding finances.

It is also the best way to save and secure your money.

Investment is helpful during tough times.

Investment creates financial safety and stability.
2. What is an Investment Property?
An investment property is a real estate property in which money is invested to multiply and generate income. Investors prefer to invest in real estate with the hopes of future appreciation.
Investments are usually made by businessmen, construction companies, and individual investors.
2.1. Why Consider Buying an Investment Property?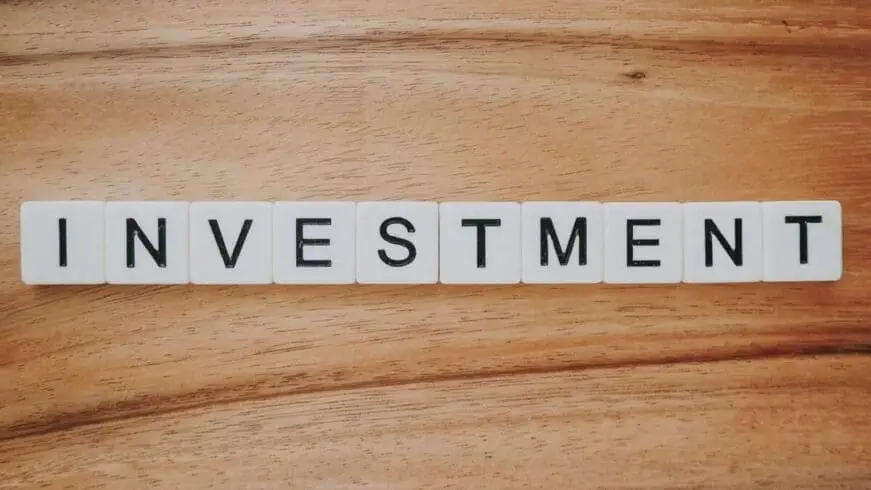 2.1.1. Safe to Invest
Investment property is one of the best kinds of investment with 99% guaranteed returns.
Although real estate investment almost always gives positive cash flow. In some cases, properties can face a downturn. In situations of war, natural calamities, and toxic gas leaks can lead to a decline in land prices.
2.1.2. Good Way to Extra Income
Investing in property is probably the most comfortable way to earn money. The property owner needs to do nothing but rent out its rental property and that would generate income.
2.1.3. Security Benefits
Owning more than one property gives you a lot of security benefits. In case of debt and emergency, the owner has the option of selling the property. Thus, it is a long-term security investment.
2.1.4
.
 The Second Home
The second home can be used as a vacation spot for your family. It can be a resort, a hill station, or a farmhouse. The second home can also be used for rental purposes or commercial purposes.
2.1.5. Capital Appreciation
The land as an asset will never depreciate unless it is in a war zone or suffers natural calamity. The land constantly is in demand and the supply is less.
Real estate investment mostly gives higher returns and positive cash flow because land/property is a limited resource on earth and hence, prices increase with an increase in population. It leads to long-term appreciation.
2.2. Types of Investment Properties
There are 5 common types of Investment Properties –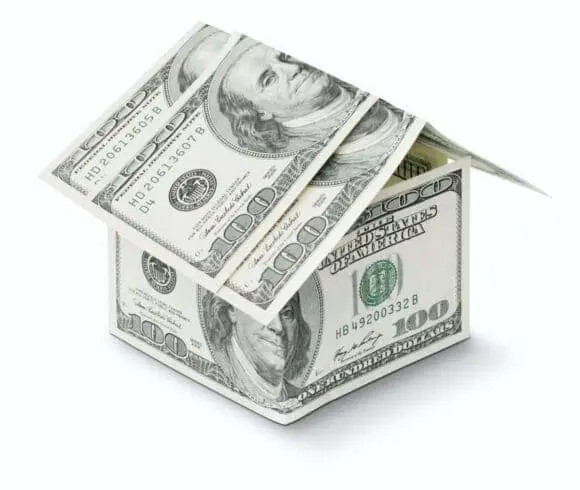 2.2.1. Commercial Real Estate
Commercial properties are the investment properties bought exclusive of business purposes. Such investment property is not used for residence. They are workspaces and are used to generate income. For example, building used for offices, restaurants, and malls.
2.2.2. Residential Investment
Residential property is an investment property intended to keep tenants and rents. Investors invest in the property and rent it out for other people to live in. The income generated by the residential property is called rental income.
For Example, Hostels, Paying guests, Hotels, and BHK Flats.
2.2.3. Plots/Raw Lands
Buying plots can be used for both commercials as well as residential purposes. The prices of plots may be high, but it gives you an advantage as you can design your investment property as per your wish.
You can also resell the land after a few years at a higher price.
2.2.4. Real Estate Investment Group
Real Estate Investment Groups are groups that build and sell properties and then allow investors to buy the properties. Investors can buy as many properties as they want.
Many a time the investors pool the money and then buy or build the property. For Example, buildings, rental houses, and commercial properties.
2.2.5. Real Estate Investment Trust
A Real Estate Investment Trust is a company or group that owns and operates the investment properties that generate income.
A company is considered a REIT when at least 90% of taxable income is in the form of shares and 75% of investment is in the form of real estate.
REITs are generally traded in stocks and shares. It works on the system of the mortgage. In simple terms, the investment property mortgage generates income for the investors and is distributed as shares.
Apart from mortgage interest, REITs also work on equity and hybrid modes.
2.3. How to Buy an Investment Property?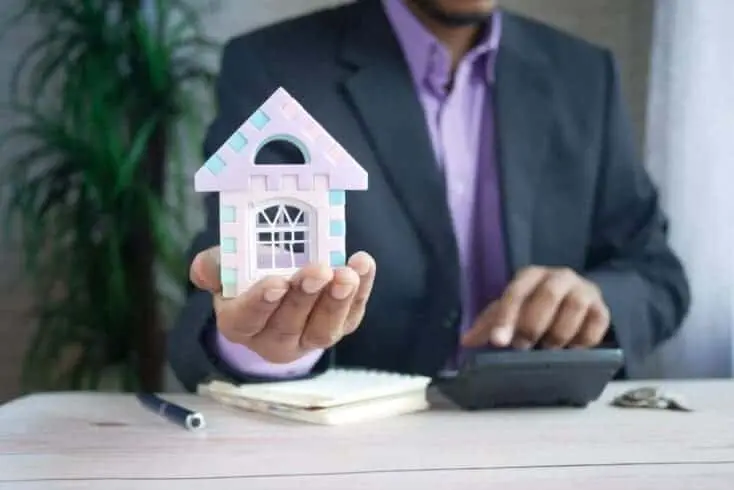 Any investment should not be a blind investment. This is the same case while buying an investment property.
2.3.1. Research the Market Trends
The first step of investment in any market is to gain complete knowledge about it. Do not enter the market with improper information. Research properly before investing.
Research makes your work easy in all sense. Not only do you understand the depth of the business but also make contact with the people already engaged in the industry.
Since investing involves market risks, it is always advisable to research before putting your hard-earned money into something.
2.3.2. Secure Finances
The next step is to secure finances. There are a few common ways to get capital for investments –
Down payment is an initial stage investment while buying an expensive asset. Down payments are the first safe option for the buyers to invest in. It is generally their own hard-earned money.
Another option is to get a mortgage loan. A mortgage is a loan used to buy properties. You can either reach out to the banks or mortgage lenders.
A mortgage is a long-term loan that is paid off with a monthly interest of either a fixed rate or floating rate.
In case, you fail to repay the mortgage loan on time, the mortgage lenders have full right to take away the property. In short, your house belongs to the lenders until you pay off the mortgage.
REITs and savings are more options to follow.
2.3.3. Decide the Purpose of the Investment
Invest properties are of many types. Now, it depends upon the investors where and how to invest their money.
Here are some options that you can consider-
Single Family homes

Multifamily Homes

Apartments

Rental homes

Offices

Retail

Industries and warehouses

Other Locations
The most important factor of all is choosing the location of the investment property. This depends on the type of business you want to start.
If you want to become a real estate seller, then you should consider buying a residential property. On the other hand, if you are planning for a hotel or a retail shop, then the marketplace is the best choice.
If you want to build an office or industry, then you should probably buy a plot in the industrial sector.
2.3.4. Demand
It is very important to check the type of demands generated in the market. For example, if you are buying an investment property near the college, you can easily open a professional pg.
2.3.5. Partnership
The best way is to collaborate or do business with someone. This would not only help in your investments but also secure your finances.
2.4. What are Primary Residence and Secondary Home?
The primary home refers to the residence where you live. It is not a rental place but, a place for your family. It is also known as a permanent residence.
The second home is an additional investment property other than your primary home. The second property can either be used as a vacation home or a rental home. Generally, it is an investment property that is used to generate rental income.
Loans on primary residences are cheaper compared to a second home. This is because they are risky investments.
2.5. Tax Benefits on Investment Property
Is rental income taxed? Well, Yes! Rental Income is taxed. There are tax benefits to buying an investment property.
Tax Deduction is an amount that can be saved on the taxable income. Investing in a property is a smart choice to reduce your taxes.
For the second home, there is the exemption of taxes on loan, provided it is used only and only for commercial purposes.
1031 exchange is universal and originated in the USA, which allows investors to save their profit on the selling of residential investment property or commercial property.
It is also called a starker loophole. This is only valid on the properties for sale.
Another way is to invest in Qualified Opportunity Zones. These are lands accessible to low-income groups. The government of the USA grants tax exemptions that avail if you are qualified for them.
2.6. Loans v/s Down Payments
What is better for investment? Savings or loans? This might be your concern if you are a new investor.
Both loans and down payments have their disadvantages and advantages. Loans are risky and down payments make your budget tight.
But in the long term, it is always advisable to have a 60-40 ratio of down payment and loan respectively.
Initial payments can be done by down payments. As our business catches pace, you can apply for a loan to expand it.
Down Payments, on the other hand, can make you sacrifice your favorite place if you are unwilling to take a loan. But larger down payments can save you from higher interest rates.
Another way to go with the initial payment is to start with a small investment. This would ensure the stability of your business and predict if you should invest more in real estate.
2.7. Best Places in the USA for Investment Property
If you are interested in buying property in the USA, here are some of the best options –
2.7.1. Austin – Texas
The most popular destination for rental investors. With the coming of big companies and excessive job opportunities, Texas has become the center of property investment.
The increasing demand for lavish housing for the working class because of their high income gives good chances to investors for high profit.
Texas city has seen an increase in home values of up to 7.8 % high (financialsamurai.com).
2.7.2.Arlington – Texas
Arlington earns the second spot when it comes to buying properties. With ample job opportunities and a majestic view of the city, it is high in demand. The value of the land in Arlington has grown up to 10.3% in 2021.
2.7.3. Seattle -Washington
It is home to the biggest companies in the world, namely Amazon, Starbucks, and Microsoft. There is no doubt why the land here is high in demand.
Seattle has a population growth of 5.5% with a land value of 11.3%, making it the most demanded place in the USA.
2.7.4. Charlotte – North California
Following Seattle, Charlotte is a top demanded city on the list. Charlotte has a well-structured banking system after New York City. This has led to an increase in land value of up to 11.9% in 2021.
2.7.5. Dallas – Texas
The living cost of Dallas is reasonable for a middle-income man with better infrastructure and medical facilities. About 59% of the land in Dallas is rental property making it the best next place on the list.
Not only a metro city but it is home to 500 successful companies in the USA. The companies offer good pay to employees who can easily pay off taxes and rents to the property owners.
2.7.6. Las Vegas – Nevada
The most loved city among gen z, Las Vegas is much more affordable than other places in the states and high in demand because of its fun culture.
The population of Las Vegas has continued to increase since 2010. The best part is that there are no taxes that individuals or corporations have to pay for properties.
If you liked this article, kindly share and subscribe to Icy Tales. Read for more information on Investment Property. Also, Read How To Minimize Investment Risks from Icy Tales.