Do you know what psychology is?
One of the major behavioral sciences, psychology, is the scientific study of animal and human behavior and the mind. Educational psychologists study mental processes, brain functions, and behavior.
After establishing this major branch of behavioral science, it evolved into various applications in our daily lives.
Educational psychology involves an extensive study of the learner's behavior, environment (educational settings), and educational needs.
Educational Psychology
Educational psychology is a type of applied psychology that systematically studies learning processes, teaching methods, instructional methods, and individual differences in learning, classroom dynamics, and academic achievement.
Educational psychology promotes teaching, education psychology helps the teacher promote the intellectual, socio-emotional, and cognitive development of the student.
The field of educational psychology combines the knowledge from other fields of psychology, like cognitive psychology, organizational psychology, clinical psychology, and social psychology.
The three main components of educational psychology are:
Learner: Individual differences, mental health, developmental characteristics, intelligence, and student behavior and personality are a core focus of educational psychology.
Learning process: How students learn, its determinants, student motivation, and learning difficulties due to developmental delays are major aspects.
Evaluation of learning: Learning achievements and progress are evaluated using performance appraisal techniques and other statistical measures.
Going ahead, you will read about different aspects, roles, and scopes of educational psychology.
1. Learning Theories
Five of the major theories of learning in psychological science are mentioned below.
1.1. Behaviorism
Behaviorism explains learning as a conditioned or operant response to the stimuli (environment) that induces either a positive or a negative consequence to any behavior.
It says that learning can be considered complete only when seen as a change in behavior.
1.2. Cognitivism
Cognitivism explains learning based on understanding. The mind actively processes new information and incorporates prior knowledge or assumptions to arrive at an understanding.
1.3. Constructivism
Constructivism postulates learning to be an active mental process. People accumulate information and build knowledge based on social and situational experiences and then test it out through social experiences.
1.4. Humanistic
The humanistic learning theory postulates that learning is based on motivation, potential, and free will.
It gives us the term "self-actualization" and believes that learning occurs through observations and accumulated experiences when people fulfil their potentials.
The observational learning process with role models is considered the most effective.
1.5. Experiential
The experiential theory postulates that learning is a four-step process involving concrete experiences, reflective observation, abstract conceptualism, and finally, active experimentation.
The theory gave birth to "multi-modality teaching".
2. Individual Differences in Learning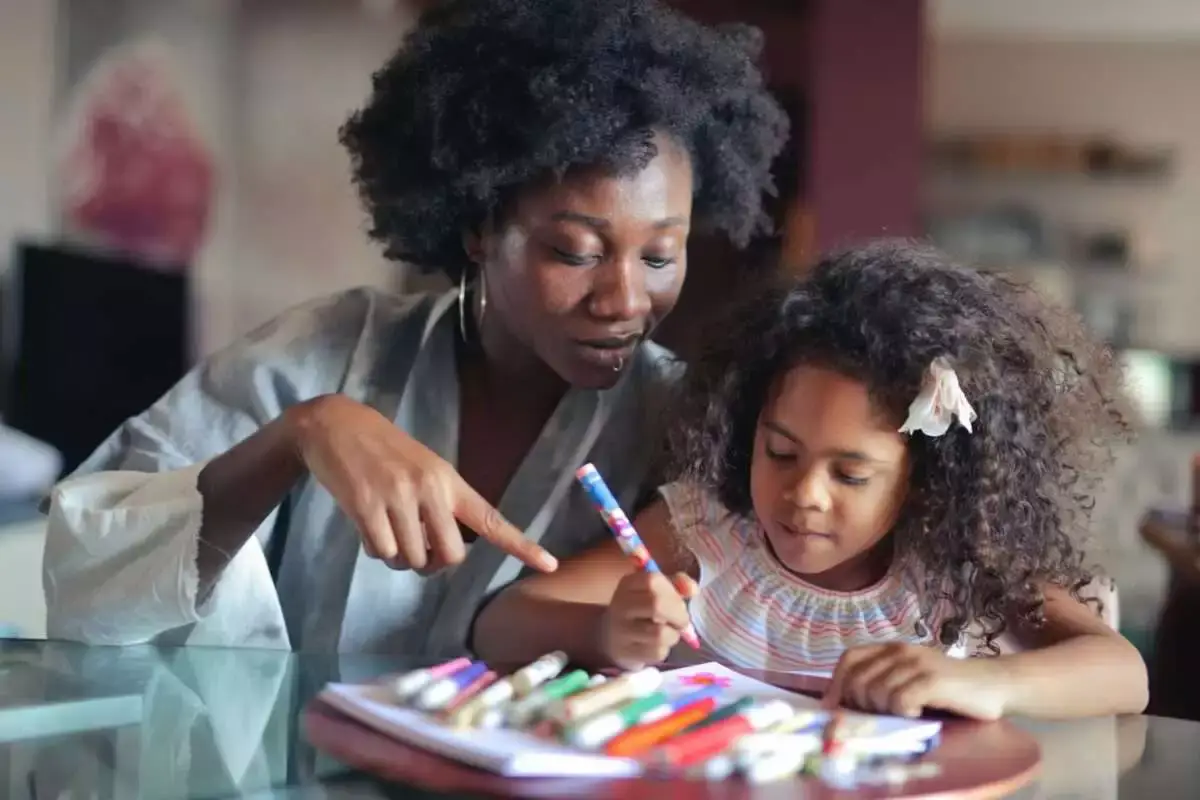 The field of educational psychology has to consider individual differences in learning processes like different levels of intelligence, different personalities, learning disabilities, so on and to create special education methods to cater to individual needs.
2.1. Levels of Intelligence
2.1.1. Gifted Children
Joseph Renjulli (1978) defined "gifted behaviors rather than gifted individuals, which is composed of three components- above average ability, high levels of task commitment and high levels of creativity."
2.1.2. Common Characteristics of Gifted Children
Highly sensitive
Rapid learning process
Excellent memory and vivid imagination
Advanced comprehension of words and abstract ideas
Wide range of interests and high levels of curiosity
Long attention span and high concentration level
High observation power
2.1.3. Problems with Gifted Children
Emotional imbalances or emotional insecurities
Frustration, irritability, anxiety, depression
Demotivation and low self-esteem
Social rejection
Perfectionism
2.1.4. Backwardness (Below Average Individuals)
A child is diagnosed as backward when their intelligence quotient is below 70, and the ability to adapt to the demands of normal life is impaired.
2.1.5. Characteristics of Backward Children
Low intelligence quotient
Dependent behavior
Slow or lack of learning ability
Slow growth and developmental progress
Anti-social tendencies
Pessimism
Lack of decision-making abilities
2.1.6. Problems with Backward Children
Physical retardation or deformities
Poor health
Learning disabilities
Gross motor incoordination
Speech disturbances
The considerably high mortality rate
Lack of innovation and enthusiasm
2.2. Attention Deficit Hyperactivity Disorder (ADHD)
Attention Deficit Hyperactivity Disorder is one of the most common neurodevelopmental disorders of childhood that might be carried on to adulthood.
It is to be remembered that ADHD is not a learning disability and does not interfere with learning.
However, educational psychologists must take into account to create more inclusive teaching processes and environments. There are three types of ADHD.
Predominantly inattentive: Individuals are easily distracted and have trouble staying focused. They appear not to listen even when spoken to directly. They lose items needed for tasks or activities, cannot follow through with instructions, and show forgetfulness.
Predominantly hyperactive/impulsive: Individuals continuously fidget and have difficulty being seated quietly. They have trouble being calm and quiet, are quiet talkative, and interrupt or intrude in others' conversations.
Combined: They show both inattentive and hyperactive/impulsive symptoms.
2.3. Learning Disabilities
A learning disability is a reduced learning ability causing difficulty with everyday activities, such as household tasks, socializing, or managing money. These affect some people for their whole life.
A learning disorder is an information-processing problem that prevents a person from learning skills and applying them effectively.
Learning disorders generally affect people of average or above-average intelligence.
A few of the many learning disabilities and disorders that educational psychologists must take into account are mentioned here.
https://www.youtube.com/watch?v=RKCNqHEzLwQ
2.3.1. Dyslexia
This learning disability is characterized by difficulty in reading and related language-based processing skills.
Individuals struggle with word recognition, decoding, spelling, and reading.
2.3.2. Dyscalculia
One of the learning disabilities related to mathematics, Dyscalculia, affects a person's ability to understand numbers and learn mathematical facts.
2.3.3. Dyspraxia
A person with dyspraxia has problems with coordination, processing, memory, and other cognitive skills. Dyspraxia also affects the body's immune and nervous systems.
2.3.4. Dysgraphia
Dysgraphia affects an individual's handwriting (impaired ability to produce legible automatic writing) and other fine motor skills.
2.4. Personality
Personality determines a person's motivation, attention, and willingness to learn. Different personalities also have different affective and cognitive perspective toward learning.
Referring to The Five-Factor Model by Paul Costa and Robert McCrae, learners with higher openness to experience, higher conscientiousness, higher extraversion, higher agreeableness, and lower neuroticism are more motivated to learn.
Proneness to feeling stress and managing stress also determine the cognitive processes.
2.5. Learning Process
Different learning methods focus on the different ways in which students learn. The four major learning methods are visual, auditory, reading and writing, and kinesthetic.
It is essential to understand each learning style and modify the teaching methods even to include other disciplines of learning when required.
3. School Psychology
School psychology is primarily occupied with the role of psychology in facilitating learning in school. School psychologists improve teacher-student relationships, teaching and evaluation techniques, school environment, and counselling.
3.1. Teacher-Student Relationships:
Teachers provide guidance and have a profound influence on students' overall personality and cognitive development.
Thus, a caring environment with positive and healthy teacher-student relationships is essential for fostering proper learning and positive educational experiences. Good communication skills, mutual respect, and other motivating factors are essential.
3.2. Teaching and Evaluation Techniques:
To attract learners' attention, the learning process and learning experience must be made more enjoyable.
Modern teaching methods like using technologies, assigning project works, interactive and brainstorming sessions, and practical applications are used for a wider range of development.
A comprehensive curriculum design, instructional design, and inclusive evaluation methods are also imperative.
3.3. Training the Staff:
School psychologists train the administrators and teachers on various educational psychology topics and designs and help apply them to support all kinds of special education.
3.4. Stimulating School Environment:
A dull school environment, like scarcity of space, poor illumination, too much noise, improper seating arrangements, creates a negative impact on learning.
School psychologists implement cognitive psychology theories (one of the educational psychology theories) to create an environment that gives motivation and helps to concentrate and students acquire knowledge.
3.5. Counseling:
School psychologists provide counseling to rectify negative behaviors and enhance learning. They also help improve peer relationships across different age groups, as well as for learners of the same age.
This helps to create a positive environment for the students. Emotional struggles impact how humans learn, and hence it is important to look after the learners' mental health.
School psychologists also provide career counselling and help the students of schools and colleges to choose the most suitable path for themselves.
4. Organizational Learning
Community organizations and industrial or other organizations put forward planned efforts to facilitate the learning of job-related behaviors by their employees. The workers' skills are continuously improved to get the maximum profit from the organization.
Organizational psychologists and educational psychologists work to organize in-house and orientation training and various seminars and workshops to promote awareness about the required behavior.
It also helps the employees in a deep understanding of the organization's goals and targets.
Need-based training programs may also be organized to advance specific skills and implement various policies. An educational psychologist plans the agenda, curriculum, and schedule of the training program based on the needs of that specific organization.
Educational psychologists can also recommend management training programs to enhance higher authorities' skills and management techniques.
5. Educational Problems
The main problems faced across the world include a problematic education system, inadequate funding from government agencies, low efforts towards public education, negative learning environments, gender issues, costly education.
All over the world, educational psychologists work to improve these difficulties.
6. Educational Research
Educational research is the systematic collection and analysis of data in the field of educational psychology as well as overall education.
It develops new knowledge about the teaching-learning process and helps to enhance the methods for the betterment of education and overall human development.
Educational research programs are being initiated by government agencies all over the world.
An educational research program works to promote research in the field, to motivate educational psychologists to conduct research in their fields, to create awareness about the field, and also to invite and attract the youth wishing to become an educational psychologist or an educational researcher.
At times funds are also set aside or donated to enhance educational research further.
Some of the latest educational findings include discoveries on different environments resulting in different test scores, key aspects to be considered when choosing schools and colleges to reduce teen crimes.
Diane Ravitch, the Research Professor of Education at New York City and a historian of education, is one of the topmost researchers in education.
7. Educational Programs
Educational programs are organized globally by UNESCO and on lesser scales by NGOs and the ministries of education in different countries.
An educational program is a set of learning activities with exciting ways of developing skills, knowledge, behaviors, and positive attitudes. These programs can be held even for much older learners. They are not only limited to children's education.
Special education programs are organized for children with developmental delays or learning disabilities. It aims to provide educational development to special children through targeted learning activities.
An educational program might also be organized to create awareness and promote education and literacy among children and adults alike.
Some such programs are meant as workshops to discuss the latest research and findings, implement newer education policies, and train educationalists, educational psychologists, and teachers.
8. Some Educational Psychologists
Edward Lee Thorndike (1874-1949) was an American psychologist considered the Father and founder of modern educational psychology.
He studied human learning and intelligence and their relation with other cognitive factors. He developed the Law of Effect and published many articles in the Journal of Educational Psychology in the early 1900s.
Albert Bandura (1925-2021), the Canadian-American social-cognitive psychologist, is known for his Social Learning Theory. Albert Bandura believed that instead of conditioning, reinforcements and punishments, humans learn behaviors mostly through observation, imitation, and modelling.
Bandura argued that observational learning could occur without any change in overt behavior. This is one of the most important psychological theories. The four steps for observational learning are attention, retention, and reproduction.
Alfred Binet (1857-1911) was a French psychologist who helped publish the first modern intelligence test, the Binet-Simon intelligence test, in 1905. He aimed to identify the special needs of children who had difficulties coping with the school curriculum.
Jean William Fritz Piaget (1896-1980) was a Swiss psychologist who had given the Theory of Cognitive Development that described the developmental stages that children pass through, their thought processes, and the idea of mental schemas.
His theory brought a fundamental alteration in the understanding of children's learning processes and helped shape educational psychology based on developmental stages.
Howard Earl Gardner (1943- ) was an American developmental psychologist and Research Professor of Cognition and Education at Harvard University.
His breakthrough with the Theory of Multiple Intelligences challenges the expectation of the education system that intelligence is measured only by some specific domains and that all students must be able to learn the same things in the same way.
Although it lacks empirical or factual evidence, his theory brought forth the ideas of the numerous kinds of intelligence that humans have.
Ann Brown, John Dewey, Benjamin Bloom, Nathaniel Gage, and Jerome Bruner are a few other notable psychologists who had paramount contributions to educational psychology.
9. Requirements for Being an Educational Psychologist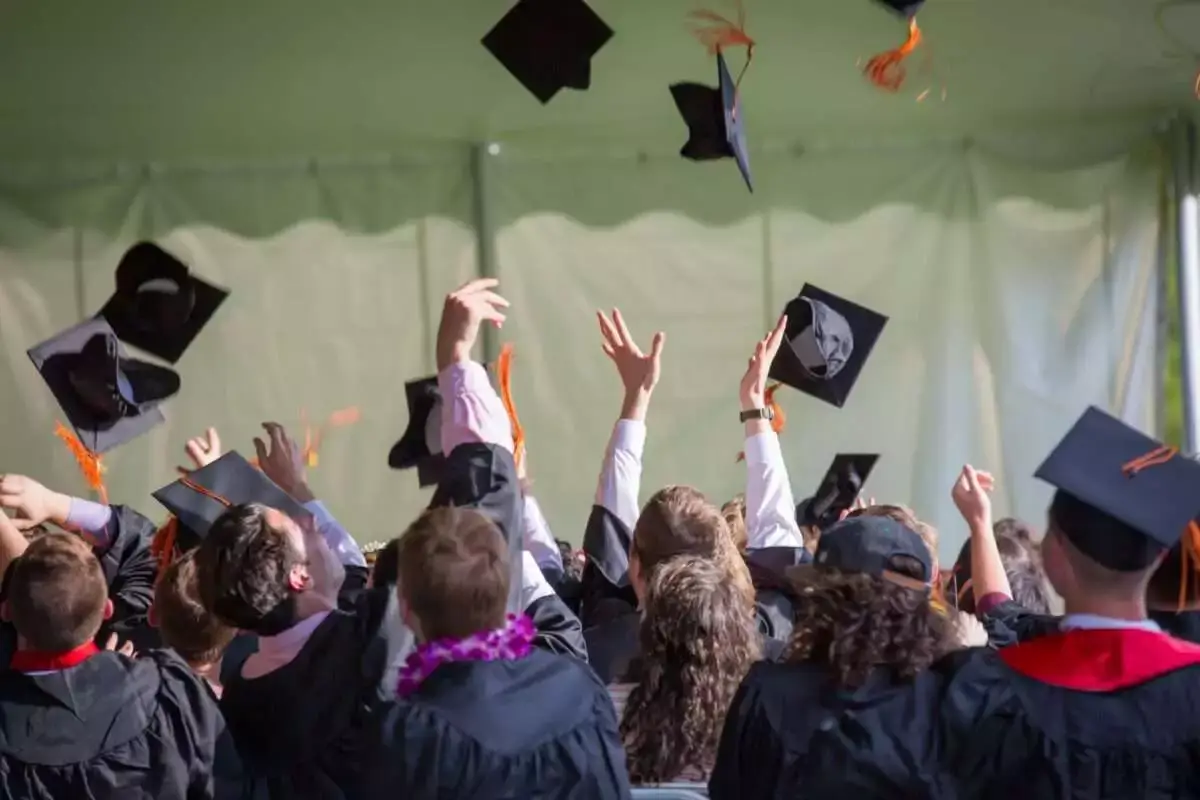 To become an educational psychologist, completing a graduate degree in psychology or applied psychology is a must. One may pursue a bachelor's degree in psychology. After the completion of the three years degree, a master's degree in applied psychology provides a wide range of opportunities as an educational psychologist.
Completing the master's degree in applied psychology generally takes around 2 years. Following that, a PhD degree equips learners with a stronger knowledge and opens up many more opportunities in educational psychology.
Further, to perform the duties of educational psychologists, like testing, counselling, consultations, research, a psychologist must have the Licensed Educational Psychologist (LEP) license.
To become a licensed educational psychologist, one must undergo criminal background checks, complete the experience requirements, pass the Licensed Educational Psychologist (LEP) Exam and obtain the official LEP license.
10. Recruitment & Salary
Graduates in educational psychology are employed in school districts, universities, industries, business organizations, private firms, and state agencies.
The Bureau of Labor Statistics has reported that school psychologists earn an average salary of $70,580 and other educational psychologists earn $79,000 in the United States.
In public universities, the median salary of a college instructor is $81,200, and those at private institutions earn up to $78,500. Training and development specialists earn an average of $60,800.
It also reports that jobs in the field will grow 14% by 2028, which is a much faster average rise than other fields.
There is already a dearth of educational psychologists, with many institutes reporting that there are not many workers in this field. Educational psychology is undoubtedly a growing field with a plethora of job opportunities.
The main aim and lookout of educational psychology also make it very important in today's fast-paced world of learning.
Well, this is all on educational psychology. I hope now you are clear on its role and importance.
Also, if you are interested in the field of psychology, you can move ahead in educational psychology as it is the need of the hour.
-edited by Steffy Michael|5/7/22