The healthy mini cabbage, with a round diameter of about 1.5-4 cm is popular in Brussels, Belgium from where it gained its name. These tiny vegetables are packed with nutrition and are salient in a diet. What to eat with Brussels sprouts? The best thing is to provide your body with health whilst your mouth is bombarded with a ball of taste and flavour. Here are some delicious ways to make a perfect meal with Brussels sprouts. 
1. Side Dishes to Serve with Brussels Sprouts
By itself, Brussels sprout has a subtle sweet flavour. It's quite crunchy in texture and has a  nutty flavour. However, it is very easy to overcook Brussels which gives it slight bitterness. This is the reason it is not widely eaten in salads as other cabbages, broccolis and cauliflowers in its family. 
Pairings are a trend nowadays. It's just about the right partner to elevate food. There are a variety of pairings with which Brussels sprouts can be served to make it a popular option for today's generation.
1.1 Sweet Potatoes
Sweet potatoes and mashed potatoes are the perfect pairing with roasted Brussels sprouts for winter. You can add a variety of spices like salt, red pepper flakes and cumin which suit your taste. A little olive oil, soy sauce and apple cider vinegar give it a sour and creamy kick. Your favourite nuts like crunchy walnuts can be a solid blend in the salad. To make the dish a little luxurious, a few dried cranberries are a way to go. 
1.2 Veggies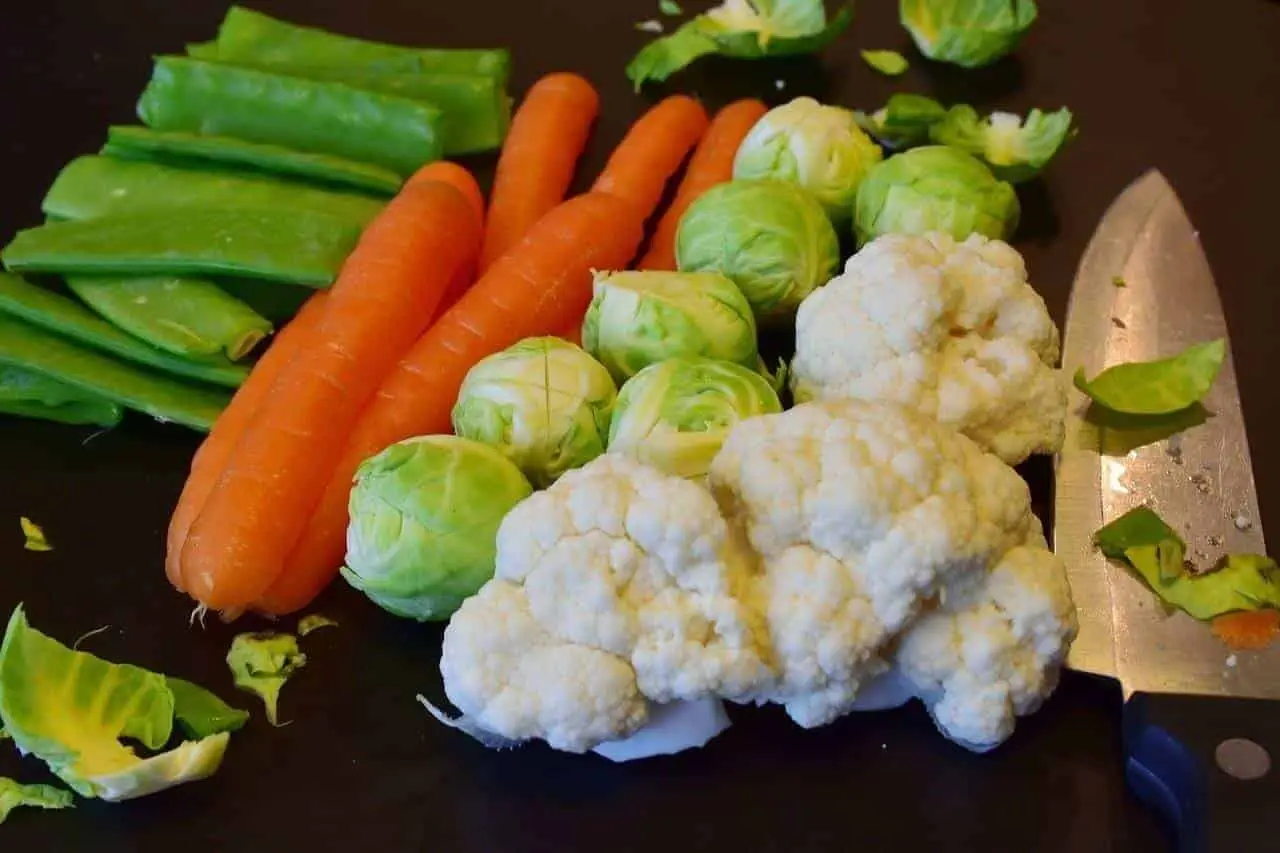 Green beans, onions, kabocha squash, carrots, sauteed spinach, and fresh lemon juice with crispy Brussels sprouts will give you an earthy flavour with infinite health benefits. The vibrant, most delicious meal you've ever prepared. A salad which is both good and happy for your heart. The meal is all about your favourite flavours complementing each other.  
1.3 chicken
Chicken is a very popular item to have a complete meal with Brussels sprouts for people with high protein intake. Crispy Brussels sprouts paired with grilled chicken and chicken breasts are the number option for health-induced people. 
Except for that many different types of tender meat are also paired with Brussels. Such as crispy bacon, steak and even salmon fillet. 
1.4 Cheese 
Cheese is the perfect accompaniment to go with Brussels. It forms a sophisticated dish to serve guests or enjoy or individual time at home. Feta cheese, parmesan cheese, blue cheese, cheddar cheese and many more form a delicious pairing. You can mix these with the above pairings may it be parsley, thyme, bacon or anything which gives you that decadent flavour. 
2. Health Benefits of Brussels Sprouts
Brussels sprouts are rich in vitamins and minerals and contain proteins, fibre and carbohydrates. In total, it is a perfect meal in itself. It is rich in Vitamin C, Vitamin K, folate (a natural form of vitamin B9), calcium, iron and potassium. 
Brussels sprouts contain a sulphur-based system named glucosinolate glucobrassicin. This is known to prevent cancer of the stomach, lungs, breast, prostate, kidney and bladder. 
Also, it is considered good for the eyes due to carotenoids, which are colourful pigments synthesised by plants, algae and photosynthetic bacteria. Such vegetables are also recommended by doctors to patients with high blood pressure, high cholesterol, diabetes and various other heart diseases. 
3. How to Prepare Brussels Sprouts?
We have seen the advantages of crunchy, fresh Brussels sprouts. They must be green without any black or yellow marks as they show signs of decay. Check its firmness. Good Brussels have tightly packed leaves. Brussels can be kept for about two weeks in the refrigerator. If it starts to smell that means they have gone bad. 
Start by rinsing the Brussels thoroughly and removing any sort of dirt. Also, take out any wilted leaves on the outside. Cut the rough bottom part. It doesn't soften even after boiling and cooking it. 
There are a variety of ways to make Brussels. You can make roasted Brussels sprouts or shredded Brussels sprouts. They can be boiled, roasted, fried or steamed. You can use an air fryer until they turn golden brown. You can put them on a baking sheet and bake them on a sheet pan with a bit of olive oil. 
Best Brussels are the ones which are made with all the side dishes that you like. It is a warm, comforting dish served with veggies, meat and cheese. 
4. Different Ways to Cook Brussels Sprouts
Brussels sprouts have become a popular nutritious meal to have with a variety of ingredients. With the right method, it is the perfect blend of health and texture. They are a boost for your immune system. As people know that Brussels can taste bitter if cooked wrongly, new experiments with its texture have started coming up. 
The common thing in every way is to find the perfect Brussels sprouts and season them with oil, your favourite spices and salt. They need to be cooked in adequate amounts of heat. The different methods change the texture of Brussels after cooking. These suggestions are for people who either love crispy, crunchy Brussels or soft and mushy sprouts. Here are a few ways to cook Brussels for the perfect, sweet nutty flavour. 
4.1 Roasted Brussels Sprouts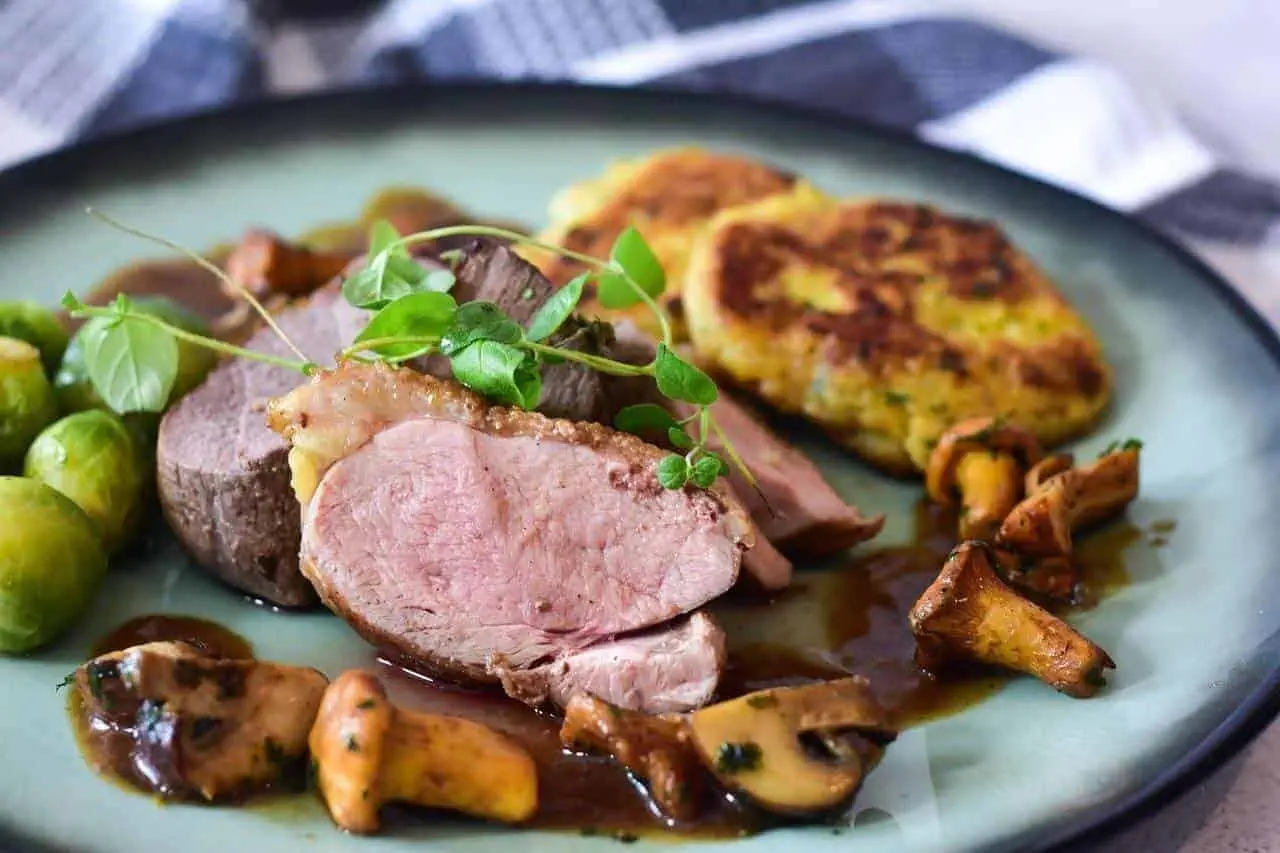 Roasted Brussels sprouts are the most popular way that they are consumed. They are soft on the inside and crunchy on the outside with a beautiful layer of char when roasted in the oven. 
Toast Brussels sprouts with a mixture of oil, pepper and salt in a preheated oven. Place the Brussels downside on a sheet pan, place two if required. Keep a slight distance between each of them so that they are cooked perfectly. Roast for about twenty minutes while shaking the pan in between. Your perfect roasted Brussels sprouts are ready. 
4.2 Pan-Seared Brussels Sprouts
Pan-seared or pan-fried Brussels sprouts is a method to sauté Brussels sprouts. They retain a firmer texture in Brussels than the roasted brussel sprouts. 
The cooking method is to heat oil in a pan and place the seasoned Brussels sprouts down until it gets golden brown. The time generally taken is about five minutes. They use the same ingredients as roasted Brussels sprouts but are a quicker method. It is a great dish when served with your favourite dressing. 
4.3 Air-Fried Brussels Sprouts
An even healthier option in an already wholesome dish is these air-fried Brussels sprouts. This is because comparatively very less oil is required to cook Brussels when using an air fryer. 
The method is the same as cooking the Brussels in the oven. Preheat the air fryer and place Brussels face down to cook. Season it with the right ingredients before. It usually takes 10-12 minutes for one batch to complete. 
4.4 Instant Pot or Pressure Cooker Brussels Sprouts
Using an instant pot or pressure cooker to make Brussels is the easiest and fastest way. 
Dissolve Brussels in broth which is water and salt and close the lid. Let it boil for about three minutes and your brussel sprouts are ready. Drain the water using a kitchen strain. Put it in a bowl and season with all your favourite ingredients and dressings. 
4.5 Steamed Brussels Sprouts 
Steamed Brussels gives that pop-off green colour and a soft chewy texture instead of the crispy brown outer layer. Add some water to a saucepan and boil it for a few minutes. Add a steamer basket or else place a plate and cover it with a pan lid. Place the Brussels sprouts on the plate and leave it for about seven minutes after covering the lid. 
The Brussels will have a mushy texture. Season it and serve with your favourite dressing if desired.
5. Conclusion
The mini cabbages of the Gemmifera cultivar group have always been popular in Brussels, Belgium. They were initially cultivated in Rome and are enormously grown in Europe and North America. But because of its highly nutritious power and its distinctive deliciousness, it's growing popular all around the world. 
They are low in calories and are rich in dietary fibre, manganese, Vitamin A, Vitamin C, Vitamin K, and other minerals. They are also rich in folic acid which is Vitamin B9. This is very important as it helps make new cells in the body, making it highly important for disease-ridden people. Because of this, it can also be a good dietary source for pregnant women. They need fast-paced cell formation to prevent any sort of defect, especially in the newborn baby's brain or spine. 
All in all, Brussels sprouts are a very important vegetable which is a total package of proteins, fibres and carbohydrates. It is a total meal itself but tastes even better with the perfect side dish. New side dishes are being paired with Brussels sprouts as their popularity grows from veggies to meat and cheese. Don't miss out on the trend and make your perfect meal with Brussels sprouts. 
Check out: Cabbage Calories: All You Need to Know About It

I am Bhavika Jain, 17 years old. I have been writing since I was 12 majorly poetries and short stories. I just graduated high school and will be majoring in Economics henceforth.