As an affiliate-driven website, Icy Tales earns from qualifying purchases.
Jeans were initially created as a form of clothing for the men working a blue-collar job; hence they were much more durable and baggy so that one size fits all. Gradually these jeans gained more attention and have become a fashion statement over the years.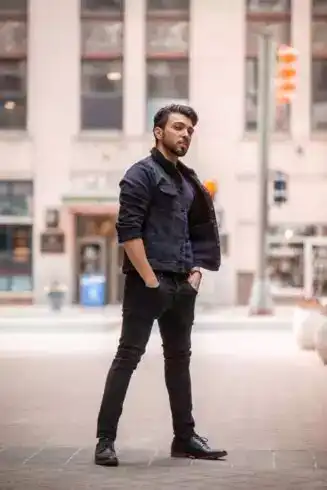 For that matter, blue or even black jeans have become a staple in a man's wardrobe. Though men do not have many varieties in outfits as compared to their female counterparts, you can experiment with your jeans and create new outfit ideas.
You might be tired of repeatedly wearing a different variant of the same blue jeans. Hence I bring you this guide to "What to wear with black jeans men," where I will take you through different outfits for men you can sport on a pair of black jeans.
Before jumping right into the main course, I would like to take you through the different types of black jeans available for men.
Types of black jeans
You must choose a pair of black jeans that suit your body type while also complimenting your style. Even black jeans have different fits for different body types and styles. I will list the most common style of black jeans available for men:
Regular fit black jeans:
Also known as the straight leg fit, the regular fit black jeans are one of the most common and popular classic black jeans that are straight from the thigh to the ankle, giving a much more relaxed casual look and super versatile.
Regular-fit black jeans are suitable for almost all body types but are mainly ideal for wider hips and tall people, so it doesn't make them look like stick figures.
Tapered fit black jeans:
One of the most popular modern black jeans is tapered-fit black jeans. These black jeans are relaxed at the top half (above the knee) and narrowly fit towards the ankle. Ideal for all body types, you can pair these black jeans up with just about anything, and they also have multipurpose utility – street smart casual, semi-formal, relaxed casual.
One of my personal favourites, and throughout this guide, I will be using it as a reference for black jeans on outfits for men we will be discussing (not because of bias, but simply for its super versatility)
Slim-fit black jeans:
The slim-fit jeans are often confused with skinny jeans; slim jeans are relatively tighter than the previous jeans but are much more relaxed than skinny jeans.
Slim-fit black jeans are ideal for smaller builds; they also help accentuate your body features. If you are someone with what they call the "chicken legs," you might want to steer clear from these.
I wouldn't recommend skinny black jeans for everyone; unless you are a teenager, you can get by with almost any edgy style, but for the rest, it is better to opt for slim-fit black jeans, if at all.
Others:
There are also other black jeans types apart from the ones I mentioned, but these may not be ideal for all; therefore, to keep the guide inclusive, I have chosen the most common types, but I will briefly take you through the other black jeans types:
Distressed black jeans
Loose-fit black denim jeans
Pleated black jeans
Bootcut black jeans
Wide-leg black jeans
Now that we have sorted out what type of black jeans to choose from, let us look at the main course you are here for, the black jeans outfit ideas for men.
What to wear with black jeans men & How to style it:
Whether dressing up for a dinner date or dressing down for a weekend house party or wearing black jeans outfits, you can never go wrong. In this list, we will list different ways to style black jeans like various style inspirations celebrities from David Beckham to Ryan Reynolds.
The Staple outfit:
A simple plain white t-shirt and black jeans. One of my go-tos and favourite. It lies in the casual outfit range but still gives that veneer of sophistication to your style.
Depending on your jeans, you can experiment with this outfit by French tucking the t-shirt in your black pants, giving a little edgy look to your personality.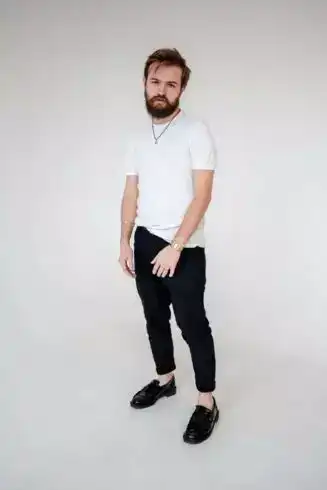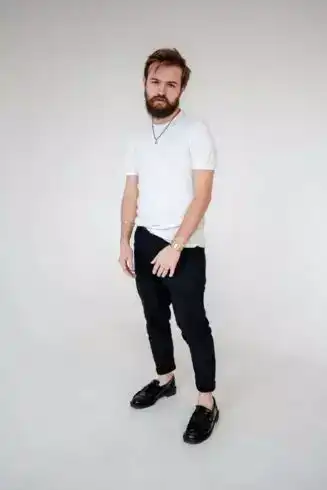 Shoes:
You can choose classic white sneakers if you want to play it safe, or you can cop a much more refined style by wearing brown shoes with your staple outfit.
If you are going for the skater look, try the Vans checkerboard slip-on.
Accessories:
I would recommend not going crazy with the accessories on this one since you are trying for a more minimalist aesthetic.
Strap on a nice watch; I suggest trying something like the Casio A158WA- it has a sleek retro look to it and would complement the staple outfit.
The Classic outfit:
What is better than a white t-shirt on a pair of black jeans? Wearing black jeans with a white shirt.
I call this the classic because this combination of a white button-up shirt and black jeans has never gone out of style. You can wear it to a formal function and Sunday brunch; it is versatile.
A minor detail such as the button's colour can make a big difference sometimes on such a dress shirt- e.g., go for a black-coloured button white shirt to wear with black jeans. The contrast of the button will accentuate your style.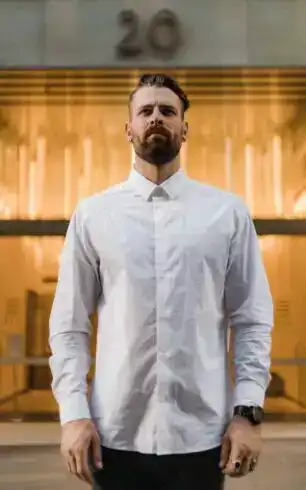 Shoes:
If you are going for a rather casual look, I suggest wearing white sneakers, black dress shoes, or loafers for a formal/semi-formal style.
You can experiment with brown boots too, but if you are someone who lies on the shorter spectrum of height, I would strongly recommend sticking with black dress shoes such as Oxfords.
Accessories:
You can experiment with a little more accessories with this outfit than in the previous one. A nice black or brown strap watch would complement your whole look.
If you are into jewelry, you can wear a gold or silver necklace and even a bracelet that isn't too flashy.
The Monochromatic outfit:
A black t-shirt and black jeans. Initially, the combination of dark jeans, black tee, and black shoes was considered a rather gothic look and was not overtly popular among mainstream fashion enthusiasts; over the years, the all-black outfit has gained a trendy status and popularity, especially among the young adult age group.
The monochromatic can be pulled off with a more classy touch if you wear black jeans and a black shirt.
If you want more variety with the monochromatic aesthetic, layer it up with a denim jacket. Black on black is one of the best bases to layer up on; there are various colours you can choose from denim jackets to layer. And if you are feeling a bit funky, add a pop colour to the mix.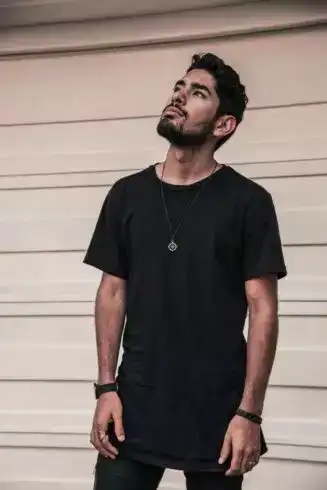 Shoes:
As I stated previously, if you are someone with shorter legs, I recommend you wear black sneakers or black boots.
But if you are confident enough, don't be afraid to try hip casual shoes, especially if the shoes are like the classics- converse all-stars or even the old-school Vans sneakers.
Accessories:
A simple bracelet and a necklace for jewelry with a nice black or silver chain strap watch, nothing too crazy; I would suggest keeping it simple and elegant.
The Double denim:
A denim shirt with black jeans is a perfect rugged casual look. You can choose to rep the black jeans with either blue denim or even a black denim shirt.
If you want to dial it up a notch, throw a pair of ripped black jeans into the outfit. The only downside to this outfit is that it is not much versatile.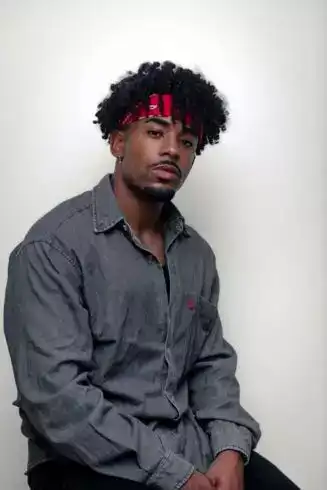 Shoes:
You can't go wrong with brown shoes on a double-denim outfit. Avoid other funky colour shoes on denim.
Accessories:
You can be a little more experimental with accessories for the denim on denim. A belt that does not have any eccentric buckle will complement your look.
The Bomber jacket:
For those unaware of this uber cool jacket, it was initially created for World War I pilots to keep them warm. Also known as the flight jacket, the bomber jacket has become popular in the fashion community.
You can use your favourite t-shirt or any other neutral colour t-shirt to rep underneath the bomber jacket.
Pro-tip: use lighter colours for a base to go on with the black jeans and the jacket.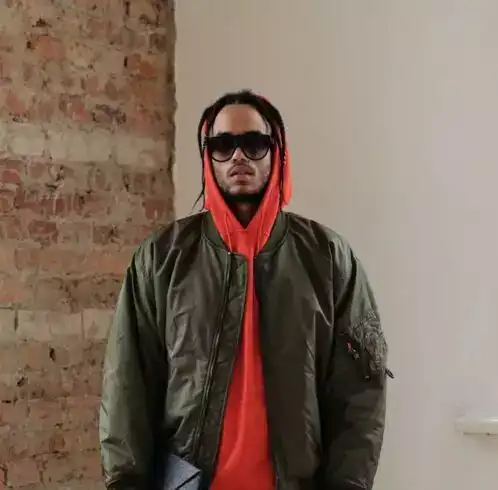 Shoes:
Something like the Converse all-stars or the basketball sneakers would be suitable kicks for this outfit.
Accessories:
Though you have the freedom to accessorize on this one, I would recommend keeping it simple.
The Cotton sweater:
Straight out of the fall collection, I bring you the cotton sweater; a solid colour cotton sweater that you wear with black jeans; the outfit oozes elegance and sophistication.
There is a lot of stigma around that cotton sweaters are considered "boomer attire," which is not true. If the V neck or the crew neck does not work for you, try the turtle neck for that chic look.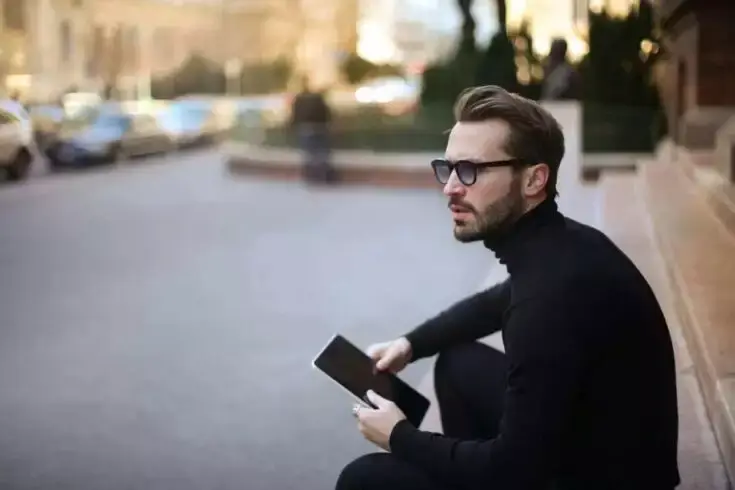 Shoes:
While sneakers may be acceptable, I would suggest always wearing something like boots/dress shoes for such an outfit.
If you could get your hands over a pair of Chelsea boots, that would be icing on the cake.
Accessories:
With this outfit you don't want to do anything fancy with the accessories; let your attire do the talking for you. I would recommend a good classic, preferably a leather strap watch to go with the look.
The Pea coat:
If you live in a place with harsh winters but do not want to compromise with your drip, the pea coat has got you covered.
Pea coats are made of heavy wool and were originally worn by European sailors, then later gained traction in America after US Navy started using them.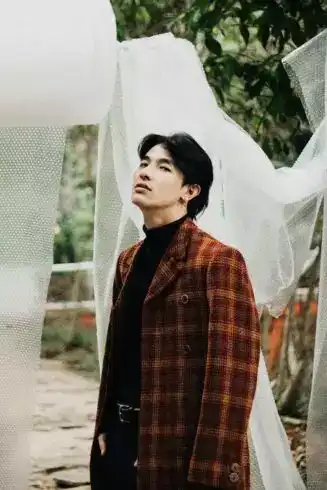 Shoes:
Sneakers or any other casual shoes are no go for this tasteful outfit. Always wear boots- specifically the Chelsea boots or try the Chukka boots for men.
Accessories:
This might sound a little archaic, but hear me out, accessorize your coat with a pocket watch. The finesse that will appear in your outfit with this item will bring out personality to your outfit.
The Leather jacket:
A leather jacket is a no-brainer if you feel somewhat on the edgy side. Combining a leather jacket and black jeans with a white tank top as a base will help you achieve the badass look you are going for.
Shoes: you can swap the white tank top with any casual t-shirt. I would suggest tucking them in to complete the fit truly.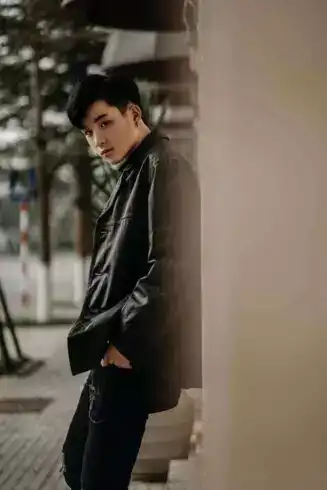 Black boots all the way. Period.
Accessories:
Necklaces, bracelets, even rings, there are no restrictions with this outfit; go for it.
The blazer:
You can casually pull off a blazer when you wear it with black jeans. Usually, you would require chinos or formal pants to wear a blazer, but the utility of the black jeans assists you in pulling off the smart casual look.
While any blazer could work with black jeans, a black blazer will elevate your outfit's appearance.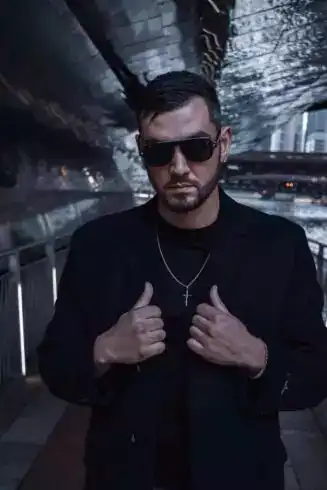 Shoes:
Depending on the occasion, you can alternate between casual white shoes and something formal like the Oxfords.
Accessories:
Nothing too fancy; limit yourself to a necklace or bracelet and a nice watch.
The flannel shirt:
My favourite from the list. The flannel shirt has seen a rise in popularity in recent years. It gives you an old-school look without looking too shabby or out of place.
A red, blue, or grey flannel shirt paired with black jeans is my go-to. Alternatively, you can also use a flannel shirt as a layering jacket.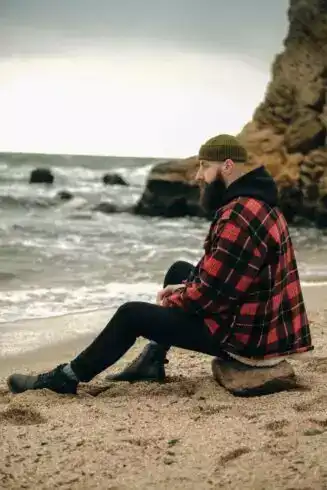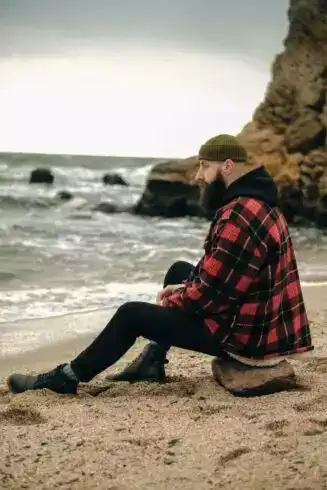 Shoes:
You pull off pretty much any type of sneakers or dress shoes with the flannel shirt, but I would suggest going for something like Van's old-school or casual dark-coloured boots.
Accessories:
I like to keep the flannel minimalistic in accessorizing; I wouldn't go for anything fancy other than a nice retro or classic-looking watch.
Wrapping up
When used to their potential, black jeans can be a very versatile option for casual and semi-formal looks. We have covered everything from casual outfits to something more refined and sophisticated.
When you feel good in what you wear, your confidence increases and your body language and personality improve.
So, next time when you are disoriented about what to wear with black jeans for your next date, meeting, or weekend party, refer to this guide.