As an affiliate-driven website, Icy Tales earns from qualifying purchases.
The Animal Friends are always dedicated to the vision of a no-kill shelter and are a voice for those who cannot speak for themselves. They have been saving, impacting, and enriching the lives of the pets and people of many regions. Animal Friends are leading the way towards making the world a safer and more humane place. 
This animal companion shelter's main mission is to help abandoned, abused, and neglected animals. Their passion drives them to educate the public to spay and neuter, spread awareness on supporting pet adoption, and encourage others to become animal advocates.
Many full-service animal welfare organizations, started by animal friends, serve the pets and people of the area the welfare is situated in.  Companion animals have a simple approach, reduce the number of pets entering shelters, and increase the number of homes. 
1. How to Get Involved with Animal Friends?
1.1. Host a Supply Drive
There are many things one can try donating as goodwill for your animal best friend like-
cans of dog, cat, or rabbit food (or other animals)
Bath towels
Milkbone biscuits 
Washable used toys
Metal or ceramic bowls
There are some things one should keep in mind before hosting a supply drive, like making sure all food and treats are original, unopened packages, and you do not donate retractable leashes.
1.2. Volunteer
Spend time with the residents of any organization, try bringing pet therapy to those who need it, lend a hand at a low cost, and do everything else one can contribute.
1.3. Foster a Pet
Animal Friends rely on those who are compassionate in providing rescue and rehabilitation to many pets. 
1.4. Become a Corporate Partner
There are many ways that one's company can partner with animal friends, from donations to sponsorships and contributions that enable them to continue their lifesaving work. 
1.5. Fundraiser
One can continue to serve the region through lifesaving programs and services. Some ways to go with it are-
One can make a gift of their own and ask their friends and family to donate.
 Any fun ideas can be used towards the individual fundraising goal. Enlist friends, family, and co-workers to spread the word.
Ask close ones to make a charitable gift to Animal Friends to celebrate a special day.
Spread the word about fundraisers on social media accounts like Facebook, Instagram, and Twitter. 
Hosting a gathering or social event is a high-impact way to make it easy and fun for family and friends to learn more about Animal Friends. The gathering can be a casual party or something more formal, whatever suits one's style. Please encourage others to join in supporting the organization in any way that feels good to them.
1.6. Social Media Platform
One can share their support for homeless pets and share stories about their work with Animal Friends by posting
about one's experiences on social media. Customize the posts to fit the voices and add some personal photos. 
2. Animal Control Officers
Sometimes Animal Friends hire provides animal control services. These Animal control officers are allowed to investigate any animal-related law violations and can take suitable enforcement action. Every once a year, animal control officers conduct many investigations, ranging from minor crimes to felony animal cruelty cases.
In some cases, the officers gain voluntary compliance by educating pet guardians or foster families about their responsibilities and proper pet care; in other situations, they may warrant administrative action and/or arrest the violators of the law. Animal control officers rescue stray, sick, or injured animals.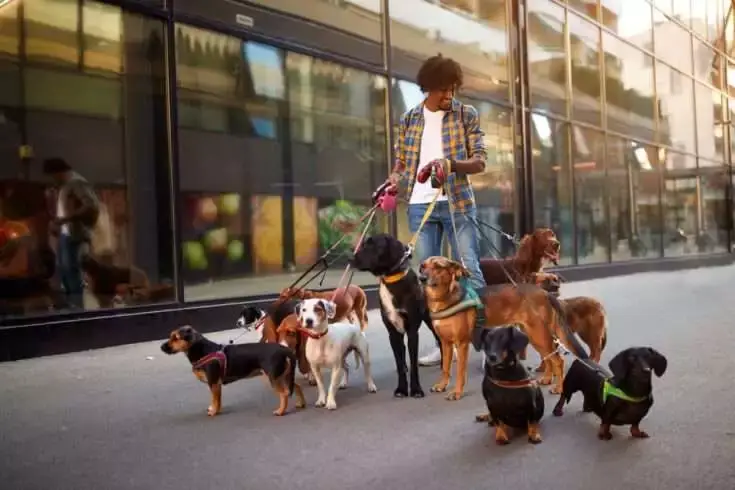 Stray animals are a public safety responsibility. All dogs must be on a leash when they are roaming in a public area. Please help keep the pets safe by keeping them enclosed in a safe place. Animal control services also respond to stray animal calls. They impound stray animal calls. The city sets the impound, boarding, and licensing fees on their guidelines. The services merely collect the fees for the city. State fines also applicable to unaltered animals that are running at large. 
3. Become Animal Friends
There are many Animal Friends associations/clubs that are always welcoming other members. An individual is recognized as one of them when they are supporters and provide a source of stable funds that Animal Friends Club can count on monthly and annually.
These funds help alleviate the flow of expenses and revenue throughout the year and help them plan better for the future. Membership helps them bear the financial burden with a greater sense of security, and Animal Friends Club allows showing their gratitude as an integral part of their success.
Usually, members receive newsletters, e-mail updates from the club, and recognition in their Annual seminar for Animals printed program. Higher levels might include T-shirts/hoodies and tickets to the annual seminar. To become a member, you can check out the link.
4. Tips by Animal Friends
If your doggo is a chronic barker, you need to determine why the dog is even barking. Always remember, dogs love to be around people, or they love the company of other dogs. So, you have to make sure that you spend quality time with them.  If your dog barks at night, this is a sign that the dog wants to sleep inside the house. 
Remember to establish your authority at the kindergarten stage of your dog's training, and you will face a tough time convincing your dog that you're the main member of the household. But also make sure you have human animal relationships.
The best time to start the training of the dog is when he's around seven weeks old. This is considered as an ideal time to give them basic obedience that will last a lifetime. Your first thing in the morning should be to take the puppy for a walk. Not an indoor, but an outdoor walk where he will be able to play enthusiastically in the morning. 
Pet owners must train the puppy's body to operate according to the schedule. The benefit of this is that he will learn to eat when he's fed and that his food isn't going to be left out, and he eats it in proper time.  As pet owners, never give your dog household items such as old shoes or dresses to chew on because that can uplift him to also chew or tear on new shoes or clothes.  Make sure the dog gets plenty of exercise. Under-exercised dogs are more likely to chew and engage in other destructive behavior when you are not with them for a long period. 
It is a fact that when female dogs are in season, they tend to release a scent that invites intact males to go close to them by escaping from the house.  So, you always have to make sure gates and rails are secure. If your dog is suffering from separation anxiety, he needs to be left in a cozy area of your home, small enough so he can't pace and also dog-proofed so that he accidentally causes no damage. If you are ever going out for a long time and keeping your dog indoors, make sure that you keep the curtains and/or shades drawn. This has a calming effect on most dogs.
5. Services Provided by Animal Friends
5.1. One Can Volunteer with Animal Friends
Animal Friends association helps you with all the transport facilities, and anyone can join their regional programs and make a difference in homeless pets' lives. Some associations also have their program all over the world and provide multiple opportunities to join them. One can even locally help from their home and rescue pets around the world. 
5.2. Animal Care and Control
Animal Friends provides services where officers authorized to investigate animal-related law violations and take proper enforcement action. These officers are called Animal Control officers. Every year these officers conduct many investigations, ranging from minor offenses to felony animal cruelty cases. They are specially trained for emergencies.
5.3. Humane Educators
Animal Freind's association has various humane educators who teach children kindness, compassion, empathy, and proper animal care. They provide education in different areas like schools, camps, and for civic groups. These classes are provided free of charge to learn more symbolic interaction. 
5.4. Reading Programs
Some associations even provide reading programs where children can come with a book or two and can read them aloud to the animals. This builds companionship and socialization for the animals and helps you become better animal companions. The program is usually free and open to the public. 
5.5. Financial Services
Whenever funds have funds available with them, they tend to offer financial aid to senior citizens and low-income families or pay for their pets' medical procedures. They even provide spay and neuter services because animal friends believe that spaying and neutering is one way to end pet overpopulation.
5.6. Licensing
 There are different state laws and city ordinances that mandate that all dogs be vaccinated against rabies and licensed at the age of four months or within thirty days of moving into a city (laws can be different according to the city). Animal Friends association and provide you these services and keep you updated with all the public health measures.
5.7. Lost and Found
You can check the animal friends shelter if they have your lost pet safe and file a report. They help you find your lost pet and keep you motivated never to give up. Animal friends also advise everyone that if anyone finds a lost pet, they should come and drop it at one of the shelter homes.  Animal friends even provide a microchip, a foolproof way of identifying someone's pet and ensuring his safe return without any physical contact. A microchip is around the size of a rice grain and contains a unique number that will identify the pet.
6. FAQs
6.1. Can One Take an Animal on An Outing or Sleepover from Animal Friends?
Some of their dogs and cats are approved to go with volunteers on sleepovers, and some dogs are approved to go on outings. But if someone wants to take an animal on a sleepover or outing, they will have to at least volunteer one shift in the animal area during the current trip or should have volunteered a shift in the past. 
6.2. Can One Bring Their Pets to The Animal Areas in The Association?
For other pets' safety, personal pets are not allowed in any of the animal areas, and they are not even allowed to remain unattended in vehicles. 
6.3. How Can Someone Schedule a Sanctuary Tour?
Animal Friends always provides a variety of complimentary tours available to some visitors and volunteers. One can schedule a tour to the sanctuary tour by going on a specific Animal Friends Association. 
6.4. What About Transportation to The Sanctuary?
Some animal friends do not provide for volunteers, so one will need their vehicle to get around the Sanctuary. Always remember walking is not a suitable option, and bicycles are not allowed on most Sanctuary roads. 
6.5. What Should One Wear to The Animal Friends Association or The Sanctuary?
It is compulsory to wear closed-toe shoes for volunteering in all animal areas. And it is preferred to wear sneakers or hiking shoes in most animal areas, while boots are suggested for horses and pigs while visiting the sanctuary.
It is strongly recommended to wear long pants for volunteering in any animal care area, especially when volunteering with horses or pigs.  During the spring, fall, and winter months, it is advised to wear layers because the mornings can be cold and the afternoons warm. One can also wear a hat and sunscreen to protect from the sun's rays because the sun's rays at altitude are strong all year. 
6.6. How Can One Encourage Others to Get Involved with Animal Friends Once They Are Done Volunteering?
One can do that by sharing their experience as a volunteer with Animal Friends or can raise awareness and support for homeless pets. One can also post a message on social media, hosting a casual event, or sharing photos with friends from a recent trip to the Sanctuary or one local or regional center.