As an affiliate-driven website, Icy Tales earns from qualifying purchases.
[amazon_auto_links id="280537"]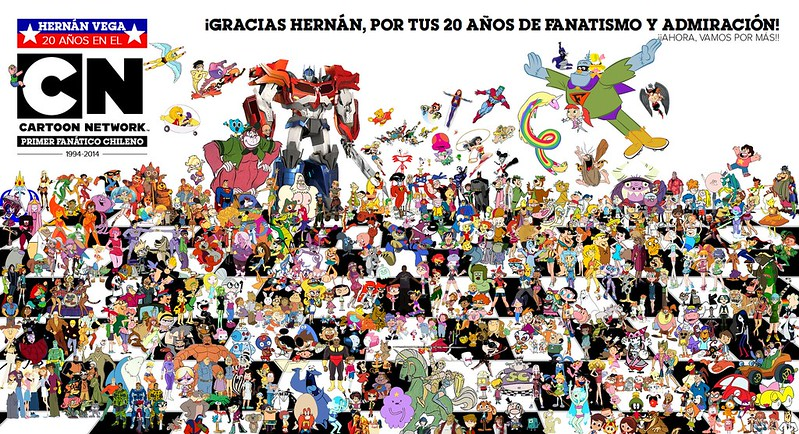 Cartoons are a source of entertainment, inspiration, learning, and attraction for kids. Cartoon shows are filled with innocence, laughter, and teaching some moral lessons to the children. Even some adults also enjoy watching cartoons as well.
Kids of today's generation are too busy with social media and Netflix. They spend hours on mobiles. That is why these kids are losing their innocence at a tender age. Watching cartoons on television is much enjoyable than watching it over your cell phone on YouTube.
A cartoon show depicts the reality of the world and its people and the common scenario of every family in an animated series in the form of fantasy. Watching cartoons as a kid is different from watching the same cartoon being an adult. There are several perspectives present in the way of thinking and imagination of an adult and a child.
Here is a list of the best cartoon shows that are most popular among kids in India
1. Tom and Jerry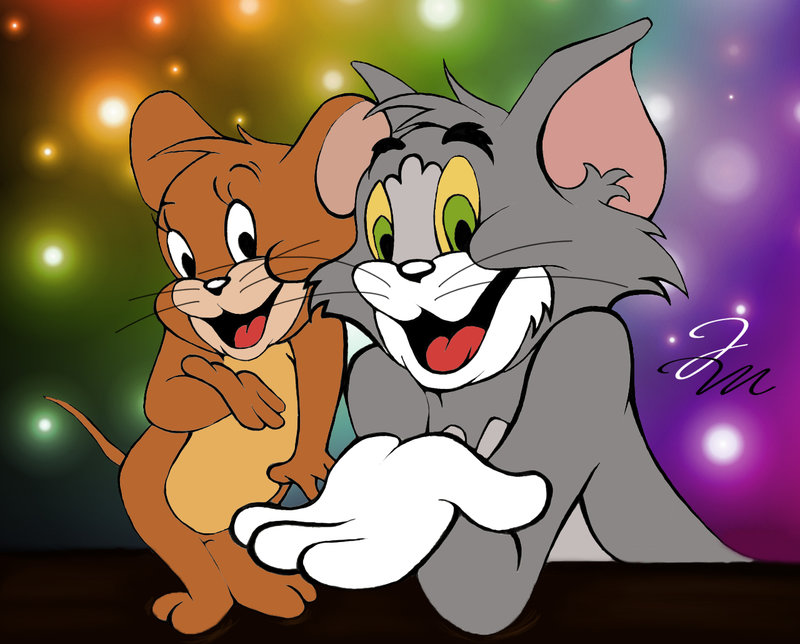 Tom and Jerry is one of the most popular cartoons in India and all over the world. This show has been entertaining the kids for more than 50 years.
The story revolves around a grey-colored cat named Tom and a brown-colored cute mouse called Jerry, who are always seen fighting and taking revenge against each other. Tom is a mischievous house cat who embarks on the adventure of his never-ending quest of finding the notorious Jerry.
The interesting fact about Tom and Jerry is that there is almost nil exchange of dialogues between the characters. The cartoon is mostly designed with hilarious background music and amazing sound effects that will keep you engaged till the end.
The Tom and Jerry cartoon show has a very big fanbase and is one of the best cartoons that gained much popularity among the kids and adults in India.
TV Channel- Streamed in Cartoon Network

Main Characters- Tom and Jerry
2. Doremon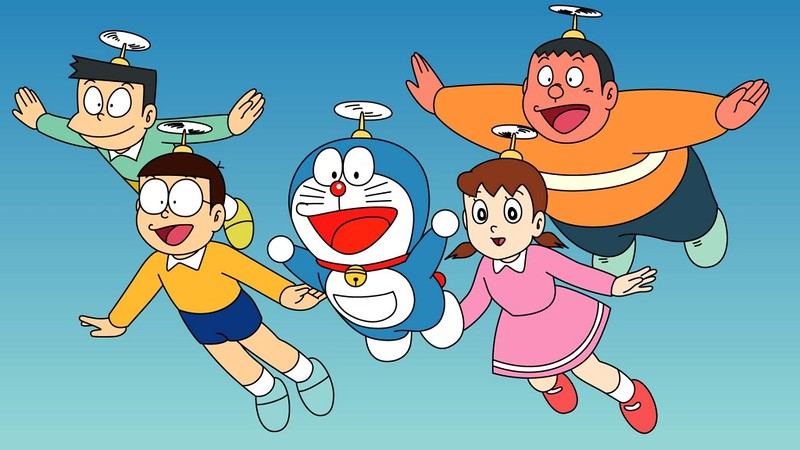 This cartoon is a Japanese manga series and was dubbed in several languages, after which it became famous worldwide. The story revolves around a blue robotic cat named Doremon, who comes from the 22nd century to help Nobita with his poor grades in school, frequent bullying by his friends, emotional breakdowns, and misfortunes.
Nobita loves a good-natured and polite girl named Shizuka, his classmate. Gian and Sunio are notorious boys who always tease and bully Nobita and mock him at his weaknesses regarding studies, painting, playing video games and baseball games, and so on. It is one of the most popular cartoons in India with a great TRP.
Doremon rescues Nobita with his gadgets which come out of his pocket. The most frequently used gadgets are the bamboo copter, which can be put on the head to fly at any time and the anywhere door that will take you anywhere you want,  the time machine which can take you to the past or the future, and many more gadgets. The Doremon series has been adapted from the famous anime series and media franchise of Japan.
TV Channel- First it was aired on Hungama, then on Disney channel, and now on Cartoon Network

Main Characters- Doremon, Nobita, Shizuka, Gian, Sunio
3. Shin Chan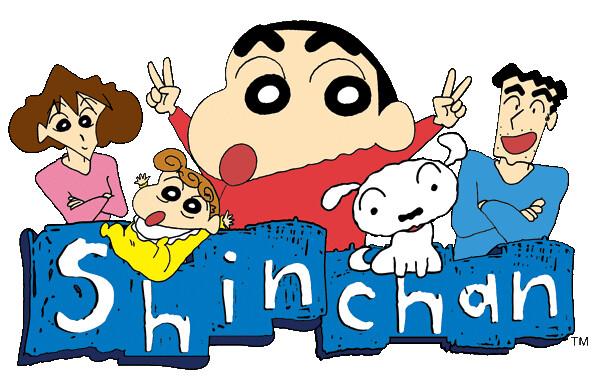 Shin Chan has become the most famous cartoon among the kids as well as the adults due to its hilarious comedy. It is one of the most-watched cartoons and one of the funniest cartoons in India. This cartoon is also a Japanese manga series that was first telecasted on television in 1992.
The story revolves around a young boy named Shin Chan who goes to a kindergarten school. He is a famous cartoon character known for his mischievous, playful tricks, funny activities, gags, and banter. Shin Chan cracks weird jokes, and his inappropriate use of language will make you engage in laughter from beginning till the end.
Mitsi and Hiroshi are caring parents to both Shin Chan and Himabari, Shin Chan's sister. Shero is a very obedient pet dog in their family. Shin Chan has a childish wooing nature of pretty women who are much older than him, and his most famous dialogue when he returns home is the use of the wrong phrase, ' Welcome back, Mom.
Once you start watching this most popular show, you will be fully entertained with non-stop laughter. Shin Chan is a favorite cartoon character among all age groups, kids and even adults. Thus, Shin Chan has a huge fanbase in India, being one of the most popular cartoons in India.
TV Channel- Streamed on Hungama

Main Characters- Shinchan, Mitsi, Hiroshi, Himabari, the dog Shero
4. Ninja Hattori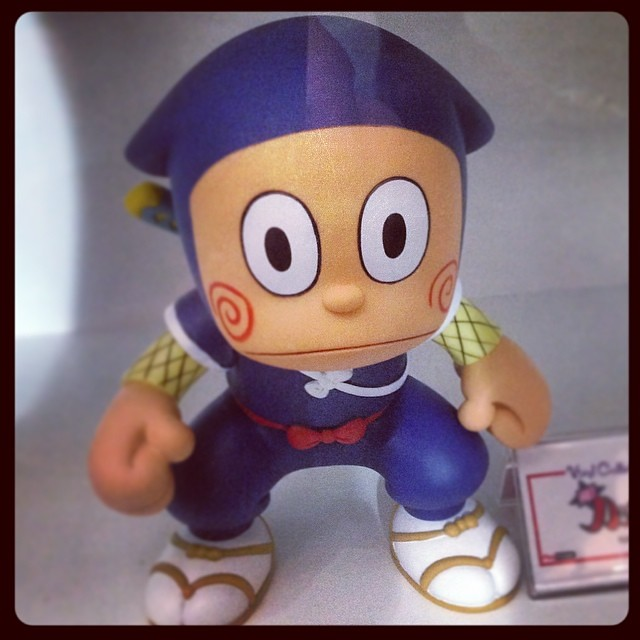 Ninja Hattori is also a Japanese manga series, and later it was found in a video game in 1981 and an action movie.
The story of Ninja Hattori centers around an eleven-year-old boy Kenichi Mitsuba and his friends Amara and Yumeko. Hatori is a little ninja who stays with the Mitsuba family, his sister Shinzo, and his ninja dog Shishimanu and rescues Kenichi from every problem he faces. Kenichi's love interest is Yumeko, and Amara is always jealous of Kenichi's friendship with Yumeko. Amara has a vindictive attitude towards Kenichi, and he is a Koga ninja and a ninja cat named Kio. Ninja Hattori's 'ding ding ding ding' is a very popular dialogue enjoyed by the kids.
Ninja Hattori is one of the most popular cartoon shows with a good fanbase and another best cartoon to watch.
TV Channel-Nickelodeon channel

Main Characters-Ninja Hattori, Kenichi, Shizuka, Amara, Shinzo, Shishimanu
5. Mr. Bean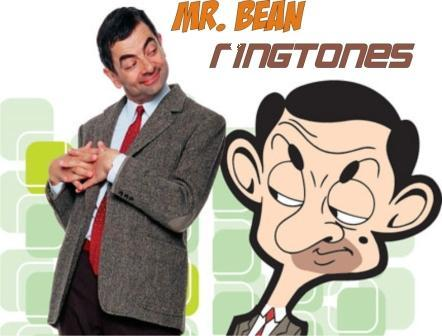 Mr. Bean is a British animated TV series that had a hit entry in 2002. It has been created and adapted from a Sitcom by Rowan Atkinson and Richard Curtis, starring Rowan Atkinson. Mr. Bean has two versions- one is the TV series, and another is the animated series.
Mr. Bean lives with his brown-colored Teddy bear. He is a fastidious bachelor who always falls in trouble due to his deeds. He makes simple situations very complex. Mr. Bean's landlady is Mrs. Wicket, a frightful cat-eyed scraper. The most interesting fact about Mr. Bean is that he will make you laugh with his funny activities, without even speaking a word. The show has been adapted into video games, short films and was praised by critics.
TV Channel- Pogo TV

Main Character- Mr. Bean
6. Chota Bheem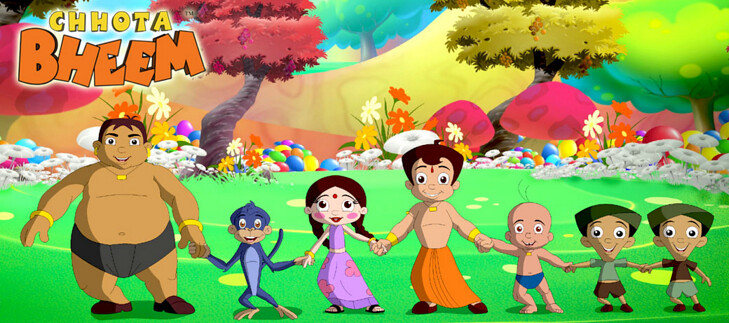 Chota Bheem cartoon series is a television animated cartoon series that features a young, brave, powerful, and intelligent village boy of Dholakpur who saves the village folks from conspiracies, robberies, and suspicious happenings of the village.
Bheem adorns himself with an orange dhoti. He is a muscular and strong boy who eats laddu that works as his energy booster and gives him strength. Kalia is envious of Bheem's popularity. The name Bheem is taken from the Pandava brother of the same name in Mahabharat.
Along with his twin brothers Dholu and Bholu, Kalia always plots to defeat and embarrass Bheem, but they never succeed. Bheem's friends Chutki, Raju, and Jaggu also work for the welfare of their villagers and protect them from adverse circumstances.
Being a very popular cartoon in India, the story has also been adapted into several short films for television.
Channel-Pogo T.V

Main Characters- Chota Bheem, Chutki, Raju, Jaggu, Kalia, Dholu, Bholu
7. Oggy and the Cockroaches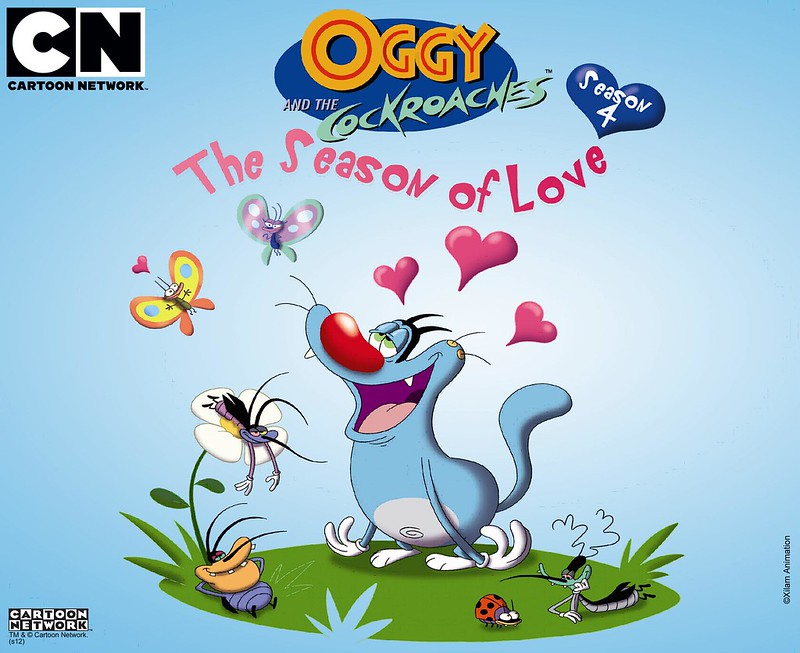 Oggy and the Cockroaches is originally a French-comedy animated series for children and one of India's most-watched cartoons. Oggy and the Cockroaches is a Hindi dubbed cartoon show.
Oggy is a lazy cat who spends time watching TV and eating all day. The three mischievous cockroaches Joey, Dee Dee, and Marky, who talk in the Mumbai Tapori language, are the funniest characters of this cartoon. The story of this show is much like Tom and Jerry, and here Oggy is always seen running after the cockroaches while he chases them. The naughty cockroaches always plunder Oggy's refrigerator when he is not around.
The voiceovers of these characters are amazing, Oggy's voice is like famous Bollywood actor Shahrukh Khan, and Oggy's brother's voice is like Sunny Deol. It is also one of the most-watched cartoons in India that entertain kids.
Channel-Aired on Nick or Cartoon Network TV Channel

Characters- Oggy, Joey, Dee Dee, Marky, and Jack.
8. Hagimaru
This is also a Japanese Manga series, a famous cartoon in India. The fictional character of Hagimaru was first found as a Corocoro comic series from 1985-1995 in a magazine named Shogakukan. Later, it came as a tv series on Pogo.
Hagimaru is a little boy with only three hairs and broad eyebrows. The story is about Hagimaru's school life and his daily adventures. The is also one of the favorite cartoon shows of kids, one of the most comedy, as it is filled with comedy scenes. Hagimaru hates studies, and for him, school life is the most boring thing ever.
His grades are very low at school, but he is extremely smart in thinking and is good at music. He always runs after money since he was born to a low-income family, and his father mostly takes naps in his office and gets a low salary; at the same time, he is a very helpful kid. It is also one of the best cartoons in   India.
Channel-Aired on Hungama, earlier it was aired on Pogo T.V

Characters-Midori, Masaru Kondou, Pesu
9. Motu Patlu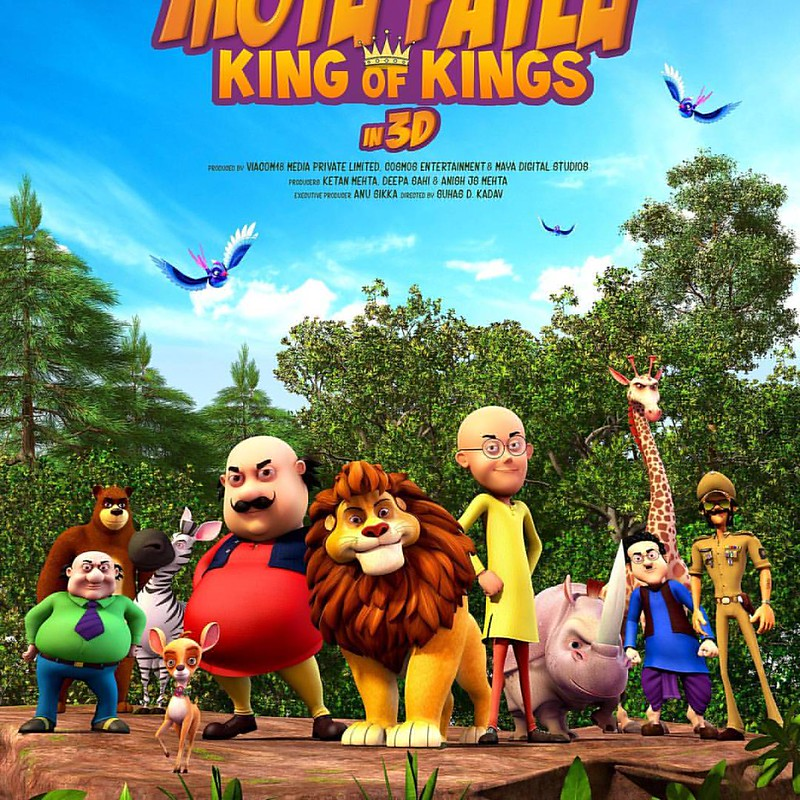 Motu Patlu is one of the best cartoons in India, a favorite cartoon of today's generation of kids. It has been adopted from a comic strip Lotpot and started featuring on television in 2012.
The characters of Motu Patlu also speak in the Mumbai Tapori language. Motu is a fat, food freak character while Patlu is too thin; the story is about their daily adventures' quirky and interesting things. Both the friends Motu and Patlu live in Furfuri Nagar. They always fall into some troubles in their daily adventures.
The don John has his two big henchmen named number one and number two, but they are weak and dumb., John is a criminal, the main antagonist of Motu Patlu. Motu always creates a problem, and Patlu saves him from all his troubles as he is the smarter one. This show is filled with funny situations and is one of the best cartoon shows in India that kids enjoy watching.
Channel-Aired on Nickelodeon

Characters- Motu, Patlu
10. Pokemon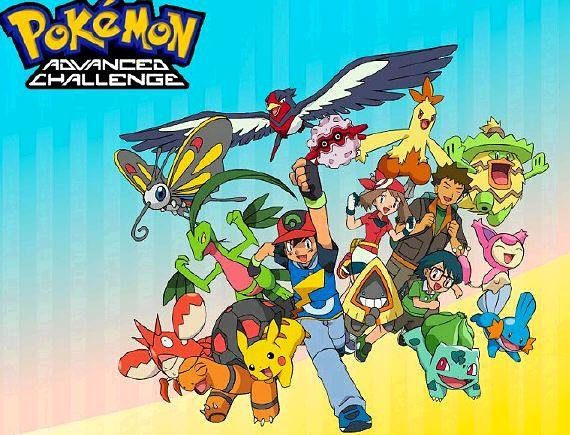 Pokemon is one of the longest-running anime television series. The name Pokémon is the abbreviation of the Japanese title of 'pocket monster.' Pokemon was first broadcast in Japan on 1st April 1997 and on September 8, 1998, in the USA.
This show is based on the Pokemon video game series and is a famous cartoon in India. The story of this popular cartoon show involves a ten-year-old body named Ash Ketchum, who begins his journey in the world of the Pokemon master. In order to become a Pokemon master, Ash travels in various regions of the Pokemon world and fights battles in various tournaments known as the Pokemon League.
Nowadays, Pokemon is very rarely shown on television cartoon channels, but it has remained a favorite cartoon for many.
Channel- It was first aired on Cartoon Network, and then it moved to several channels such as Pogo, Hungama, and so on.

Characters-Ash Ketchum, Serena, Dawn
In a nutshell, Shinchan and Doremon are the best cartoon shows in India with a good TRP. People miss some cartoon shows these days, such as Noddy, Oswald, Popeye, Dragon Ball (the first cartoon in India), Thomas and his friends, Bob the Builder, and so on. These cartoons are not broadcast on Television, but they are wonderful shows and must-watch for kids.
Most of the children of today watch films, web-series and are generally busy scrolling social media. The trend to watch Cartoons is becoming obsolete among kids of today's generation. Apart from entertainment, cartoons also have some positive aspects, first of all, a child can learn a new language apart from their mother-tongue. Secondly, they can take up the good behavioral aspect or good norms of the cartoons, and moreover, it also teaches a child the difference between right and wrong.
Perhaps, it is the duty of the parents to encourage their child to watch the best cartoon shows in India, which will teach them something worthwhile. So, watch cartoons along with your child in order to get some relief from the hectic monotonous schedule of your life. Enjoy the best cartoons in India with your family and friends and re-visit the magical and colorful world of fantasy and bring back your childhood nostalgia.
[amazon_auto_links id="280559"]