The film industry, pop culture and the internet have some very specific categories that they put high school students in.
Known as 'high school stereotypes' like the name itself explains, there are categories in which people assume a person would fit, according to their social lives, the way they would react to a situation, how they dress, how they present themselves on the the internet, their interests, hobbies and more.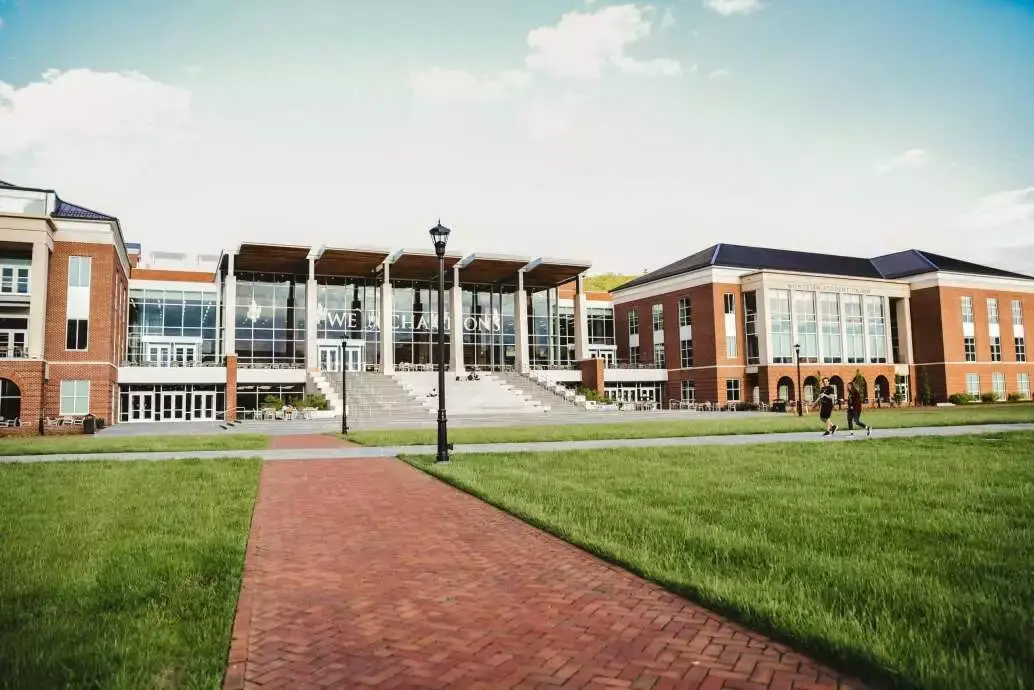 Though a point to be noted is that not everyone fits in the categories they've been allotted according to how others perceive them, they could look like one of the stereotypes and be like a different stereotype on the inside, or they could look like they'd fit into a stereotype but not fit into any of them.
But there are some high school stereotypes that we experience, which means that, when we see a total stranger acting a certain way, dressed a certain way, doing a certain thing, an image comes to our minds, due to the high school stereotypes that have been embedded in our brains by pop culture and the film industries.
Though it may not be morally right to fit someone into a box and think you know everything about them just on the basis of how their category is supposed to act, we do form an image in our minds each time, and the top 10 most common high school stereotypes in a nutshell are:
1) High School Stereotypes: The Queen Bees
If you've watched the Hollywood classic 'Mean girls,' I think you're pretty familiar with 'The Queen Bees,' which are also referred to as 'The School Divas.'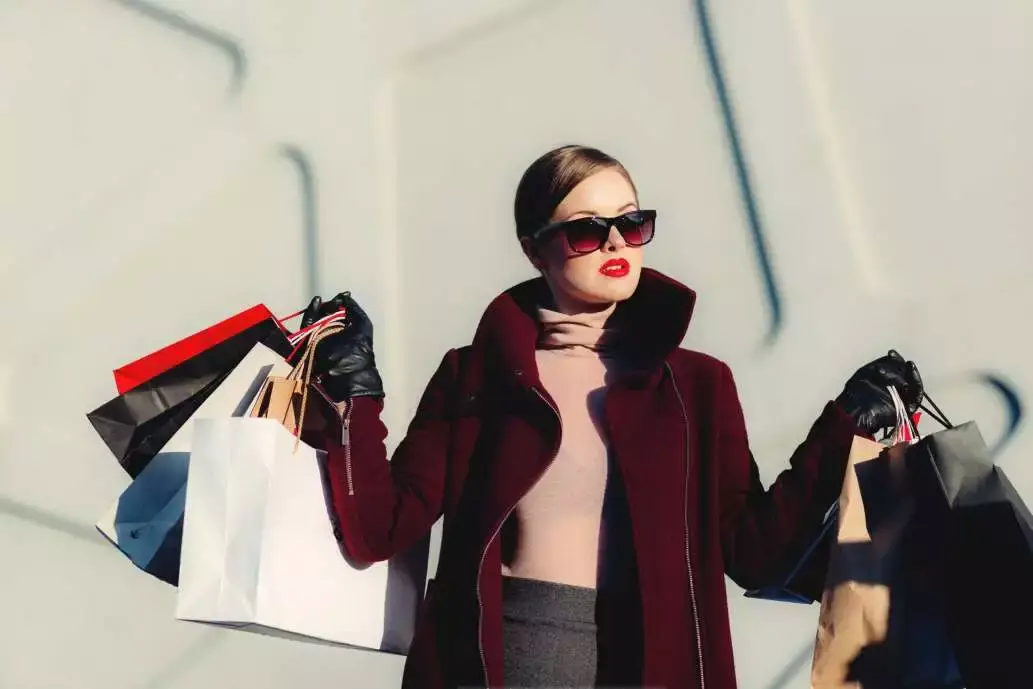 The queen bees are beautiful, charismatic girls with high self-esteem that believe that they aren't a step lower than royalty.
They enter inexpensive cars, with their group of friends, dressed super fancy, with the most fashionista-like outfits ever, the confidence on their face radiates 'I own the world because I'm gorgeous' energy 24/7, and they never fail to follow the latest trends, you'll hear "Ew that's so last year" very often from a queen bees mouth.
They walk with the fanciest on-brand shoes, clothes, accessories, bags and no less, and when they walk, it feels like they're leaving behind glitter with each step. They're popular, everyone in the school knows them, and they have everyone drooling in their names.
The Queen bees are the mean girls that always have a 'best friend,' which is more of a sidekick who invariably agrees with them.
The only thing that they want from high school is a high social status, the position of the lead cheerleader, and to win prom/homecoming queen. The name itself explains how much they love to be treated like queens and like they own the world through popularity and fan following.
Most people either wanna be them, their significant others/ friends, or completely hate them, they are beautiful and extremely popular, but they have an image of being mean, manipulative and obsessive.
They're spoiled by their parents and are very likely to go to unhealthy extents just to get what they want. They are portrayed as sociopaths who are willing to crush anyone on their way to getting what they want regardless of the possibility of hurting other people because of it.
2) High School Stereotypes: The Jocks
The jocks are the one stereotype that I believe we see in almost every movie or tv show. It's a group of sporty football boys (they can also play other sports, but it's usually the football boys) who are mostly at their football team practice.
They don't ace every test or attend every class, but they do attend every game.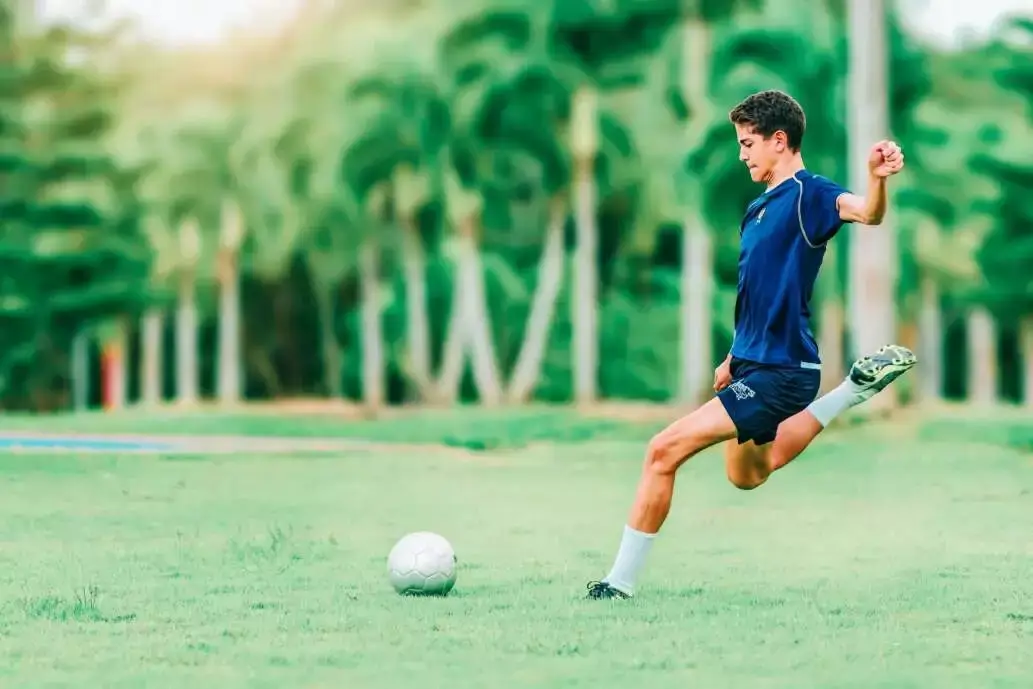 They are usually bullies that know that they are on the top of the social bar, so they put down other students by mocking, name-calling, sometimes giving them wedgies, holding their collars, or stuffing them in the school lockers.
They use their power to make fun of the others, mostly people with a lower social status than them, for the sake of the 'jokes' and they also have no problem in making offensive jokes about communities, and as a matter of fact enjoy doing it.
They like to fart in the hallways, as a joke or prank someone by giving them a wet willy, or basically anything for the sake of the jokes and for the "ladies."
They love having the image of the guy who 'gets the girls,' which they usually do. Some people call them the 'chick magnet' because all the girls drool over them and would take the chance to be in a romantic relationship with them in a heartbeat. They're known to date cheerleaders mostly.
3)High School Stereotypes: The Nerds
The geeky kids, with straight As, wear glasses, are not very socially acceptable, tech gurus, and are never seen as 'attractive,' does that ring a bell? That's right, and I'm talking about the nerds.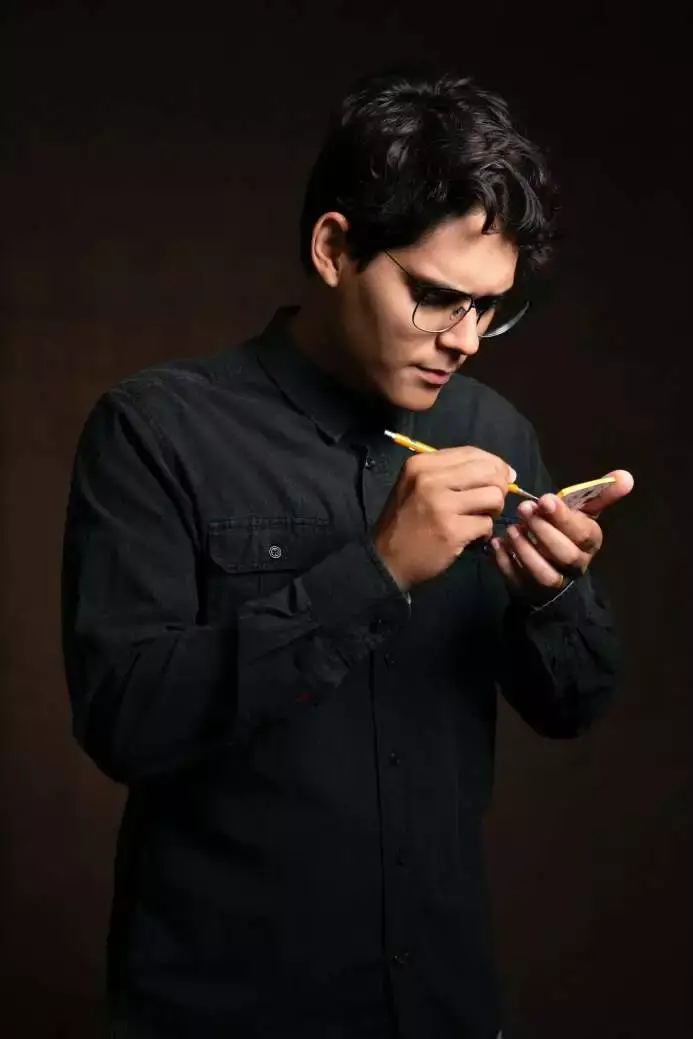 They're the smart kids with weak social skills, their self-esteem and confidence aren't very high, and they tend to be pushovers a lot of the time. They don't have many friends or admirers.
In fact, the only reason why other people even go to them is to get homework done, or for something technology, or school-related.
Most high school students aren't very polite while talking to them, and they're not socially acceptable, but they do very well in school and have good grades; they're also not good at sports or anything physical at all and tend to get beaten up and bullied because of their awkward and 'weak' posse.
They are usually sweet to people but not friendly; they don't go around saying "Hi, good morning" to every student they see.
They keep their distance and aren't confident enough for confrontation; they don't go up to people, stand up for themselves, or tell them if they have feelings for them. They're usually the ones that raise their hands in class but not at people in the school hallway.
4) High School Stereotypes: The Socially Awkward Emo Loners
These kids are your typical '- _ -' kids; they wear black nail polish, sometimes a beanie, but nothing cheerful, their face looks pretty bland most of the time, and they don't have many friends. They can be seen as depressed due to their heavy use of makeup and dark clothing.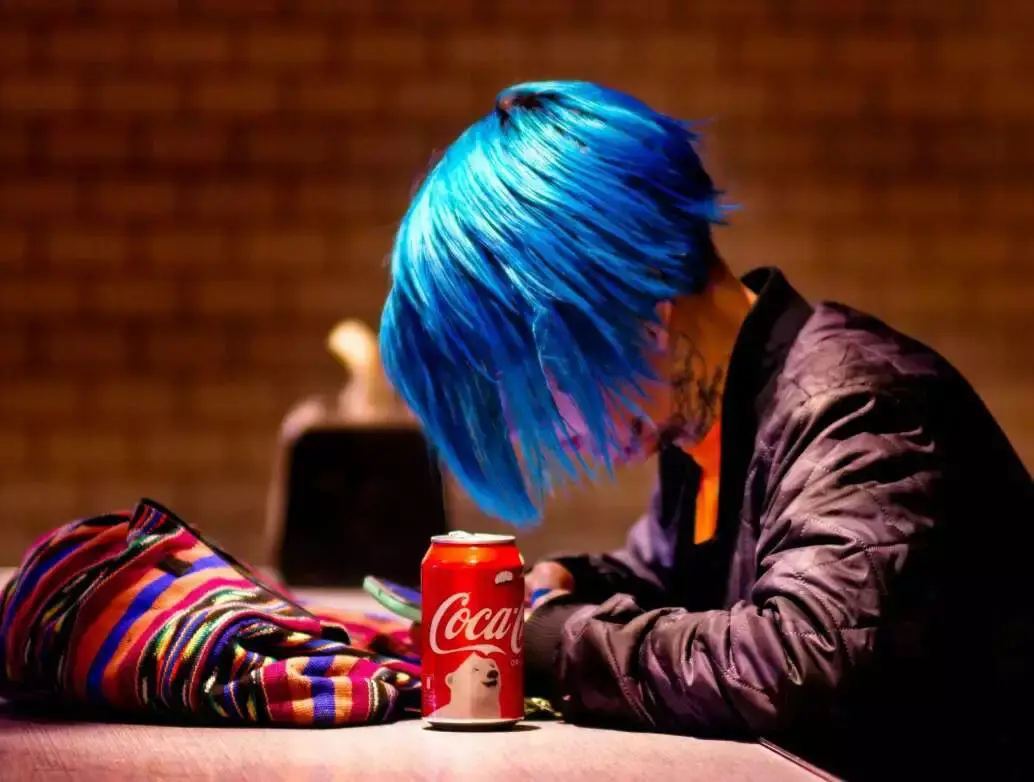 Nobody really knows what they're like, and that's how they like it; they choose to be the unpredictable 'mysterious lone wolf.' Some people even call them the cool kids.
These are the kids that stay at home and chill, instead of going to the school dance or telling the teacher that they wanna do the project alone instead of with a partner, or the ones that don't talk much to anyone at all in school unless it's necessary.
If you're feeling bad for them, don't, they choose this life for themselves, and they like to be the mysterious introverts and loners nobody really knows anything about.
Though usually heartbreak or personal problems like trust issues and grief etc. causes them to isolate themselves this way, nobody else is in control of this, and nobody excludes them from the social circles. They choose to spend time alone instead of, with others, in solitude.
5) High School Stereotypes: The Outcasts
These are the people excluded from the generally accepted society. The 'outcasts' are people that aren't accepted by other students, maybe because of their interests, race, sexuality, the way they dress, the way they talk, etc.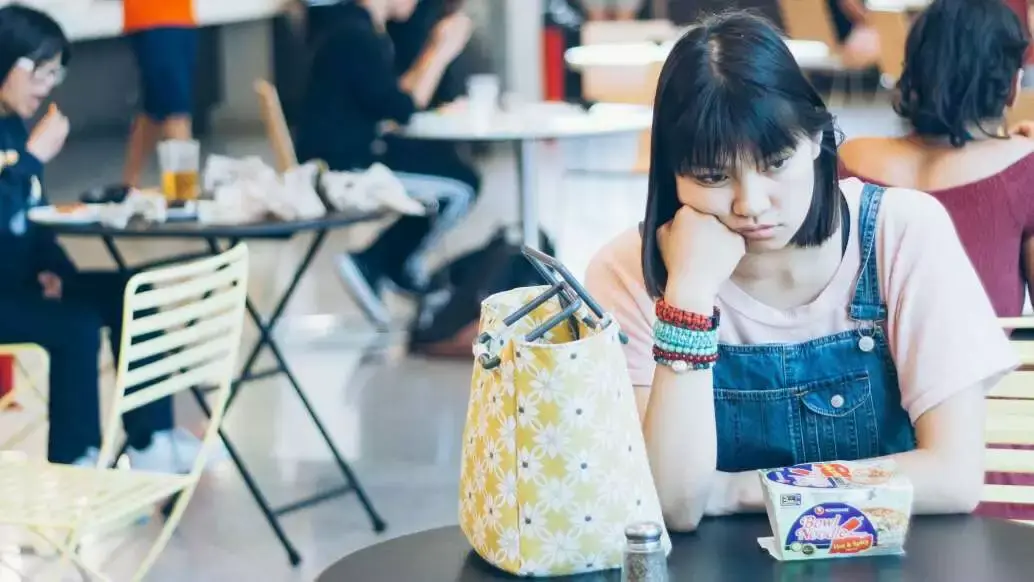 They may look like loners to you, but the difference between them and loners is that the outcasts weren't in control while being excluded.
They're usually people angry with the world for being unacceptable of them, and judging them, so they don't let their guard down and stay within their group of outcasts. They reject to be within the status quo and don't fall under the acceptable group of students because they don't follow the 'social norms.'
People usually laugh at them or make expressions of disgust and hatred towards them, but they've moved past their days of feeling bad about it. They are a group of social rejects with an unpleasant image in the minds of society.
6) High School Stereotypes: The Average Kids
There isn't much to tell about the average kid since the name gives most of it away.
These are your typical high school students. They dress decently, stay out of trouble, but may mess that up a few times, have 3-4 close friends, participate in extracurricular activities about a fair amount, and get average grades.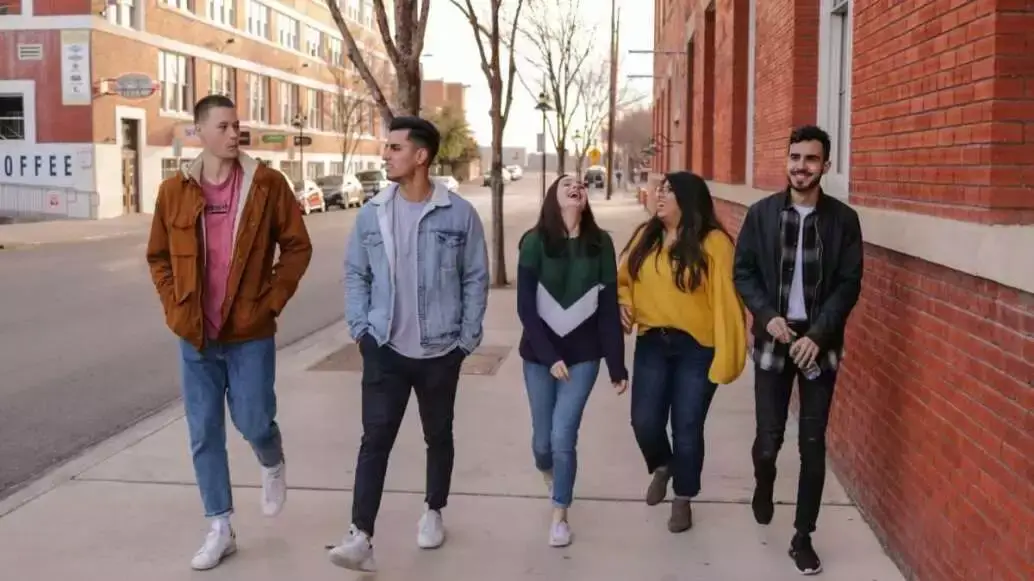 They don't have a very extraordinary image of themselves, and that is what makes them extraordinary. They don't have perfect lives, but they do most stuff just fine. They fit a fair extent that they have their fair share of fights, but they have a few close friends.
They don't get straight As, but they mostly get a fairly good and acceptable grade. They don't wear anything 'floppy,' but neither do they dress 'fancy.' They look basic and wear normal clothes.
7) High School Stereotypes: The Rebellious Troublemakers
These kids don't care about the world, what the world thinks of them, or most of the other things. Their life motto is "You only live once," and that makes them do whatever they want to do. They are the 'trouble makers' of the school.
They get in trouble very often, bunk classes, don't do homework, smoke, drink, and pretty much whatever they feel like doing. They tend to be bullies, pranksters, stoners, and not very well-mannered.'
Girls drool over the "bad boys," but these boys aren't exactly gentlemen when it comes to their relationships, romantically, platonically, or even with their parents sometimes.
They're your typical rude, arrogant and violent kids who get what they want by intimidating others. They would show you a punch to get you to do their homework or set off the school sprinklers.
These are the kids that you'll see in detention almost every week and in the principal's office every other day.
8) High School Stereotypes: The Actually Sweet Kids
These are the high school students you'll find laughing and giggling at 7 am when everyone is sleepy.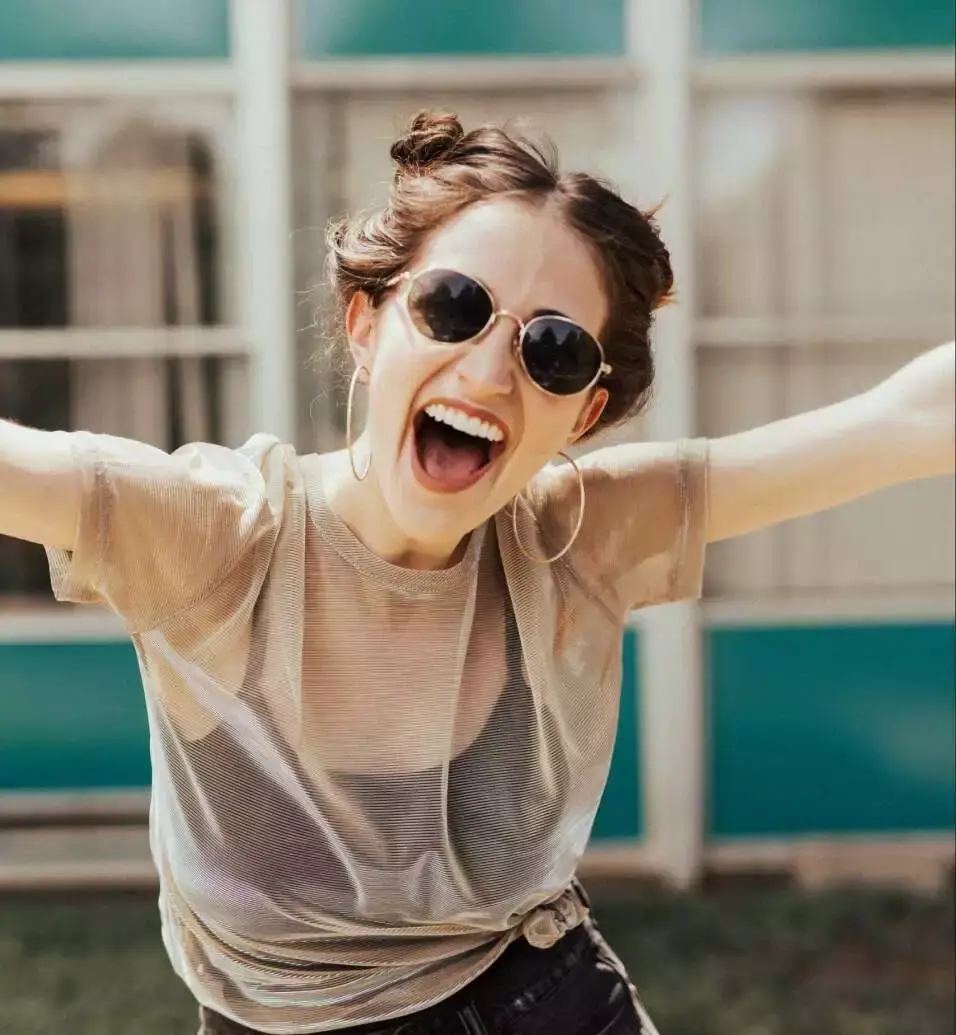 These are the kids that are actually genuinely nice to people, even if the other person isn't being as friendly.
They're the type to give a school tour to the new kids, volunteer to lead the plantation drive, plan a big birthday surprise for someone they barely know, get everyone to sign a card for an old woman's birthday, help a stray kitten out and basically do anything nice for the community selflessly.
Their personality is fun-loving, like a warm ray of sunshine on a cold January afternoon, they're so enthusiastic, you'll feel alive just by being in their presence, they are the type to get you flowers or sit all day with you to console you, they're like the rainbow in human form.
They would do anything just to see a smile on someone's face; even if the other person isn't very nice to them, they wouldn't leave them behind and would believe in them.
9) High School Stereotypes: The Class Clowns
Now, these high school students called the class clowns, who like to disrupt class with their little jokes and titbits, are very high up on the scale when it comes to qualities like humor and leadership.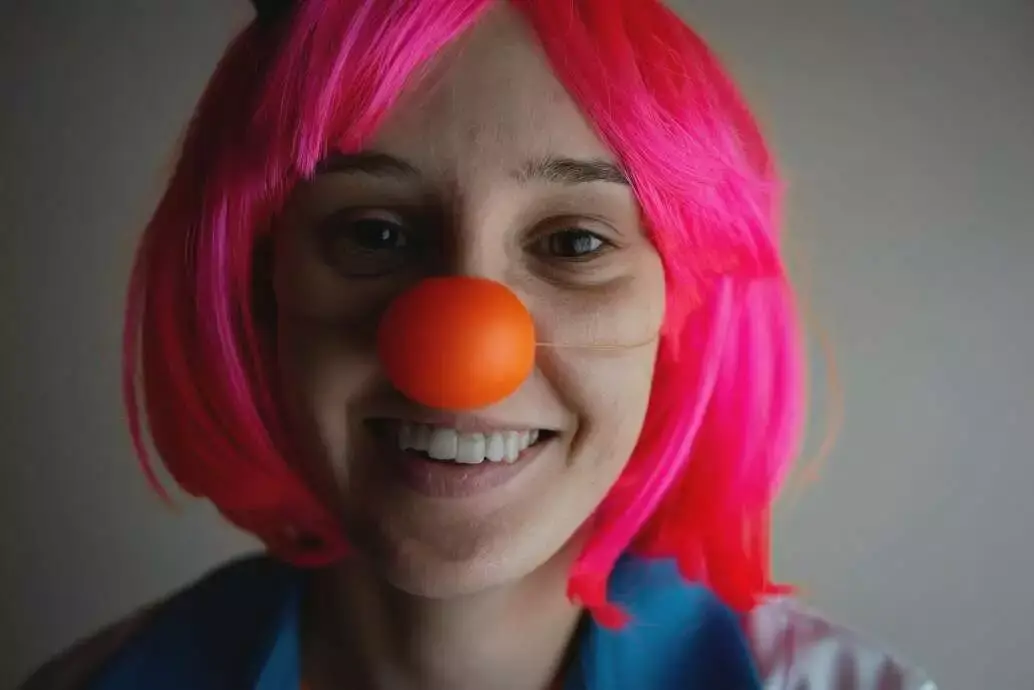 Their signature strength is making the class laugh with their jokes and comments. Their humor is what makes them the class clowns since they are the entertainers of the class.
A class clown is likely to say, "Excuse me, sir, what decade are we living in? The 1890s" to make the whole class roar in laughter.
They even make silly noises, impressions or pull weird faces to entertain the class, like making a fake fart sound in the middle of a music class. They may have a disciplinary problem, but their cheerfulness is a strength that is seen to be very desirable by the other students.
10) High School Stereotypes: The All-rounders
Extracurriculars? Studies? Sports? Fashion? Personality? You name it; they ace it.
Obviously, in real life, nobody is that perfect, but the film industry has this stereotype of a kid that can do it all. They're able to manage to be well at so many things that it's fascinating. Unlike the average kids, they aren't 'average' at what they do, they do it all, and they do it well.
Julie Maslany, is an accurate representation of an all-rounder. She was extraordinarily good at art and later discovered that she was also a fantastic dancer and got accepted into a prestigious dance program.
She even sang a song so charismatically. To add on, she had leadership skills social skills and got good grades.
They'll ace anything you hand them and will even be humble about it, and that is the beauty of the all-rounders.
High School Stereotypes and Teachers
Teachers are known to be just as guilty as students of stereotyping high school kids.
The teachers respond, react to, select the students based on the category they fall in several times. They tend to grade a student's work, react to certain behavior in a certain manner, change their minds about the consequences of a student's actions based on what stereotype they fall into, which isn't only ethically very wrong, but it also shapes the student's minds.
Their academic performance can be directly related to the stereotype they fall under, and this can discourage the minds of the children.
A teacher could let go of a nerd from detention just because the "nerd" performs well in their class. This could discourage the others and even encourage the "nerds" into thinking that it's okay for them to cause trouble.
They could also side against the "troublemakers" in a situation without listening to their side of the story since they're known to be rule breakers. This could discourage the "troublemakers" and encourage others into thinking they can do whatever they want.
The support and encouragement of teachers regarding high school stereotypes could discourage them and make them feel like there's a role assigned to them that they have to play, no matter what, which is extremely draining for the high school students since they already have a lot on their plate in high school years with puberty, study pressure and other stuff going on.
How Do These High School Stereotypes Affect Us in Real Life
These high school stereotypes are just little boxes, made for us to fit into, they're made for entertainment purposes only, and we must not take them seriously since they are mostly unrealistic, and how people perceive us doesn't have to be how we really are.
There are negative stereotypes and also positive stereotypes, and we must neither underestimate ourselves nor overestimate ourselves, since these are merely fictional categories made so people could make a joke out of it and get entertained, and we don't need to fit into a box, in real life.
If taken seriously, these high school stereotypes could misguide a lot of students, and this could affect their lives drastically.
For example, a "Jock" who, as mentioned before, is the football player- popular guy, a person would look at him and think, "Oh, he should be a football player" or "Oh, he would do a good job as a coach" and many more things along the lines of this. But they wouldn't assume he likes to study, read, and maybe wants to be a doctor someday, this would indirectly pressure him into believing that there's a role given to him that he must fulfil and that this is the only path that he is supposed to follow.
Another example could be, if a "nerd" wants to do something that isn't very related to the image everyone has of them, one would imagine the nerd aspires to be a doctor, or an engineer, or even an astronaut one day, but what if they just wanna be a salesman? Just like these high school stereotypes could misguide the "jock," they could misguide the "nerd" or other students in other categories.
So it is important to understand that even though when we see a person dressed a certain way, talking in a certain way, doing a certain activity, we form an image, and imagine what they must be like, we don't know their story, and we should not form an opinion based on high school stereotypes.
Suggested reading:
Exciting YouTube Challenges to Do by Yourself