Fly like Superman, smash like Hulk, disappear like Green Lantern. Kids strongly aspire to have powers like superheroes with dreams of saving the world from danger. But, what if I told you that even in real life, we have courageous heroes who risked their lives to save others. What is their superpower, you ask? It's exemplary courage and the sheer presence of mind. Isn't that quite simple yet brilliant?
Let's have a look at these valiant kids who used their special powers to save those in danger.
1.Resham Fatma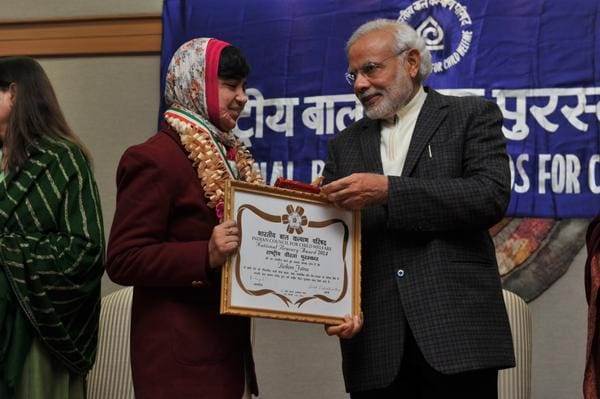 Conferred with The National Bravery Award by our honorable Prime Minister Narendra Modi, Resham Fatma proved that Courage could overcome fear and help one fight against it.
One fine day, she returned from her tuition classes when her uncle forcefully pulled her inside his car and started pouring acid over her head. The reason- SHE DIDN'T WANT TO MARRY HIM. (Nobody would marry such a pervert and a monster)
However, little miss Fatma, despite the unendurable pain, escaped the car and managed to reach the police station to lodge a complaint against her uncle. Do you know how old she is? 16 years.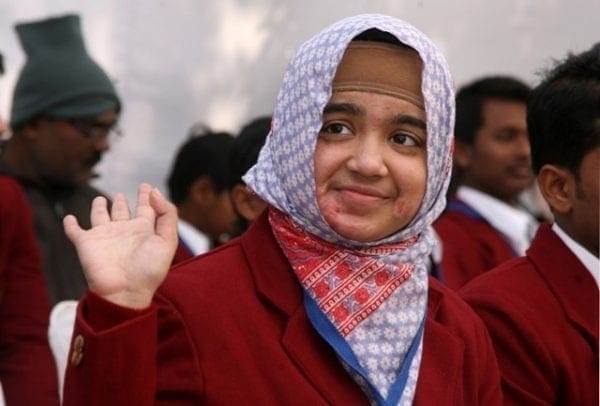 She was given 10 injections per day, and later on, she went for grafting surgery. 
2.Late Gaurav Kumar Bharti 
True friends and their friendships are for a lifetime. Gaurav, the 15 years old boy from UP, jumped into the Ganges to save his friend Vikas from being drowned.  Though he successfully saved his friend's life, Gaurav couldn't save himself from the powerful tides of the Ganges. Our PM Narendra Modi honored Gaurav with The National Bravery Award.
3. Zeal Jitendra Marathe
How would you react if your school bus met with a severe accident? I don't know about others, but I will definitely lose my senses and may even jump off the bus out of anxiety. This smiling 13 years old girl from Gujarat managed to rescue her friends when their school bus got overturned on the side of the road and managed to call for an ambulance and informed their parents. She clearly used her presence of mind which actually helped her overcome her fear and save so many lives from the probable danger.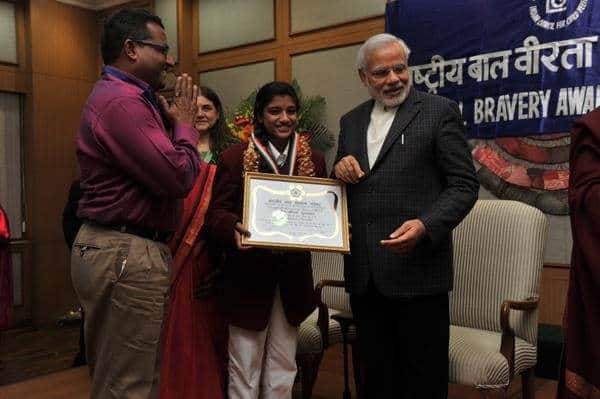 In 2014 she was honored with The National Bravery Award. Isn't she the real super-girl?? Definitely yes, and our idol too.
4.Devesh Kumar
How many of us remember the reel life hero Bajirao Singham and his courageous act of fighting against the goons??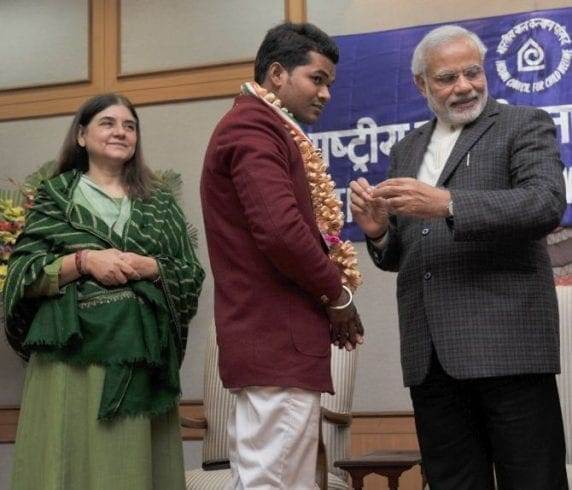 Well, in UP, there is this real-life 16 years old boy who not only chased the chain-snatchers but was also shot in the stomach by them. Despite being shot, he kept chasing them until he caught them. He said, " I will always chase bad people and protect the weak." This handsome man was honored with The Sanjay Chopra Award in 2014 by our PM Narendra Modi.  
5.Ashwini Bandu Ughade
Honored with The National Bravery Award by our PM Narendra Modi, her story is more like a movie script. Ashwini and her sister returned from a neighboring farm after picking up mangoes when a ferocious Leopard attacked her sister Rohini. Rohini's head was in the jaws of the leopard, and it was really a very close call for both the sisters. (Even listening about the incidents gives me goosebumps, I can't even think about it). But Ashwini used her wit and started throwing mangoes at the Leopard. Thus it finally went away, and Ashwini saved her sister. 
6.L Brainson Singh
Even our PM is astounded by his brave act! Brainson saved the life of his 6 years old brother from getting an electric shock. He said, " I am just happy that my brother got saved." He was conferred with The National Bravery Award in 2014 by Narendra Modi.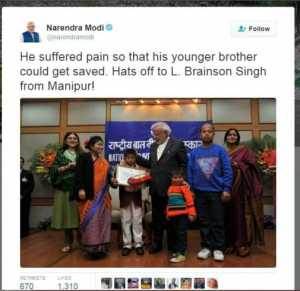 7.G.Tooldev Sharma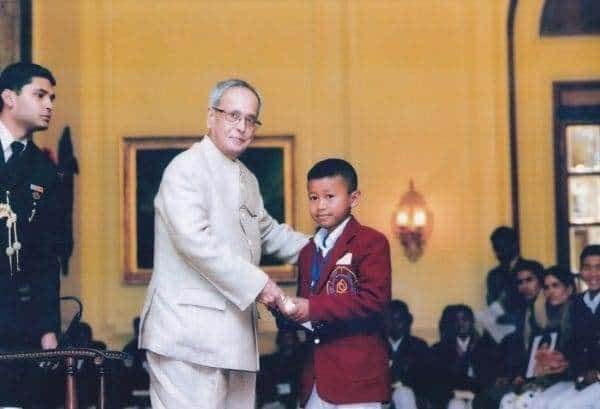 Master Tooldev is just 9 years old, but his deeds are just like those brave soldiers who foray into quick action to save others. Tooldev jumped into a six feet deep pond to save the life of a 3 years old kid. He used his mind and caught hold of the child's collar with one hand and took the support of a bamboo stick with another to call for help.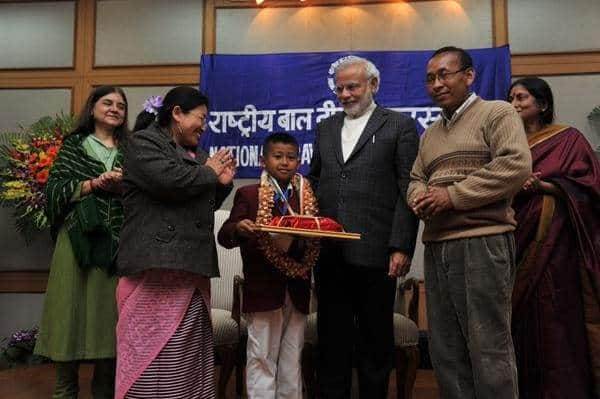 Tooldev proved that it's the presence of mind that can help you solve or cross any difficult situations; you need to be calm and use your intelligence. He was honored with The National Bravery Award for his fearless act on Republic day.
8.Ripa Das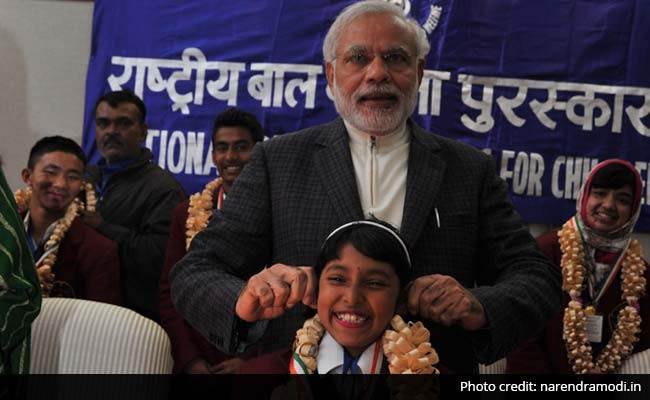 This 7-year-old pocket-sized powerhouse from Tripura looks really happy at having her ears pulled by our respectable PM. You will be more astound and equally happy after hearing her act of bravery. There was a massive fire that broke out in her neighborhood in Tripura. Ripa not only saved herself but also rescued her one-year-old brother from the dangerous situation. She clearly proved that our family's safety, size, and age are just a number.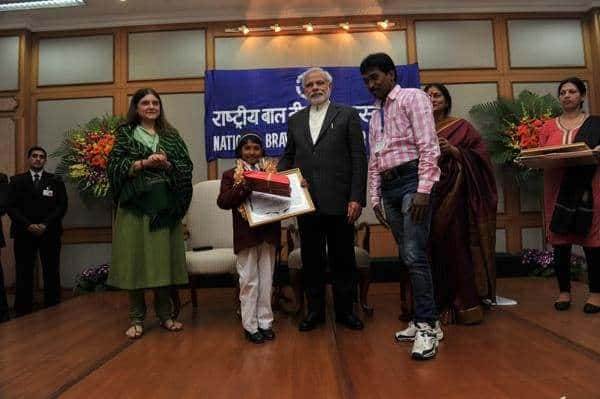 Ripa was honored with The National Bravery Award on Republic Day for her great act of bravery.
9.Rajdeep Das
He is an inspiration to all the 16 years old boys. Hailing from Jharkhand, Rajdeep jumped into an eight-foot-deep pond to save the unknown girls from drowning. He also provided them the necessary first-aids needed. Kudos to Rajdeep; he truly proved that it's not only manners that make a man but also the deeds that give him the real identity.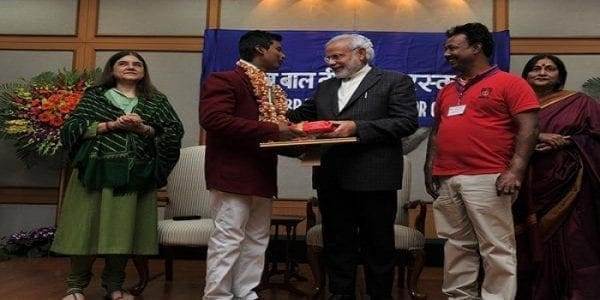 Rajdeep, too was conferred with The National Bravery Award by our honorable PM.
10.Late Mesak K Remnalalnghaka
Mesak's story is both inspiring and disheartening at the same time. 14 years old Mesak did not know swimming. Despite this, he jumped into the river to save a young boy from being drowned. But sadly, Mesak couldn't save himself from the strong currents. How many of us would risk our lives for others? Very few. Mesak was honored with The National Bravery Award. 
To be brave, you don't need to be a grown-up or someone really powerful, and you need to use your presence of mind. Just what these kids did, they proved that humanity and courage could actually save millions of lives in danger. There is courage in every people out there, but very few choose to utilize it.