As an affiliate-driven website, Icy Tales earns from qualifying purchases.
Whenever an invite comes, the first question to pop into the head is what to wear, and rightly so! And especially for a ball, it becomes all the more important to be dress appropriately. So welcome to your concise guide of 12 ball gown dresses to wear at today's modern-day ball parties.
Did you know how the concept of ball gowns got famous in the post-Victorian era? You can thank the mighty mouse for that. With a whole barrage of movies featuring princesses in jaw-dropping ball gowns, ball gown dress was sure to catch the eye of young girls who watched these movies. And rest be assured, catch the eye they did.
A ball traditionally was a large and formal gathering held for an important celebration. The dress code for such events was often elevated formals where people would put their best foot forward. These were the night filled with dancing, drinking, eating, and mingling.
Fashion is always chasing but some things are classic and ball gown dresses happen to be one of those attires that will forever remain in style. Also, no girl can have enough dresses!
Choosing an appropriate ensemble for the ball and dressing up according to the occasion will make sure you earn the respect and admiration of all those in attendance.
Modern balls are no different, and neither are the modern ball gowns.
1. Ball Gowns
These are what one can call, one of the most classic silhouettes when it comes to ball gown dresses. They consist of a fitted bodice and flared-out shirt starting from the waist. One of the most popular examples of such a gown is the one worn by Cinderella at the ball where she met Prince Charming.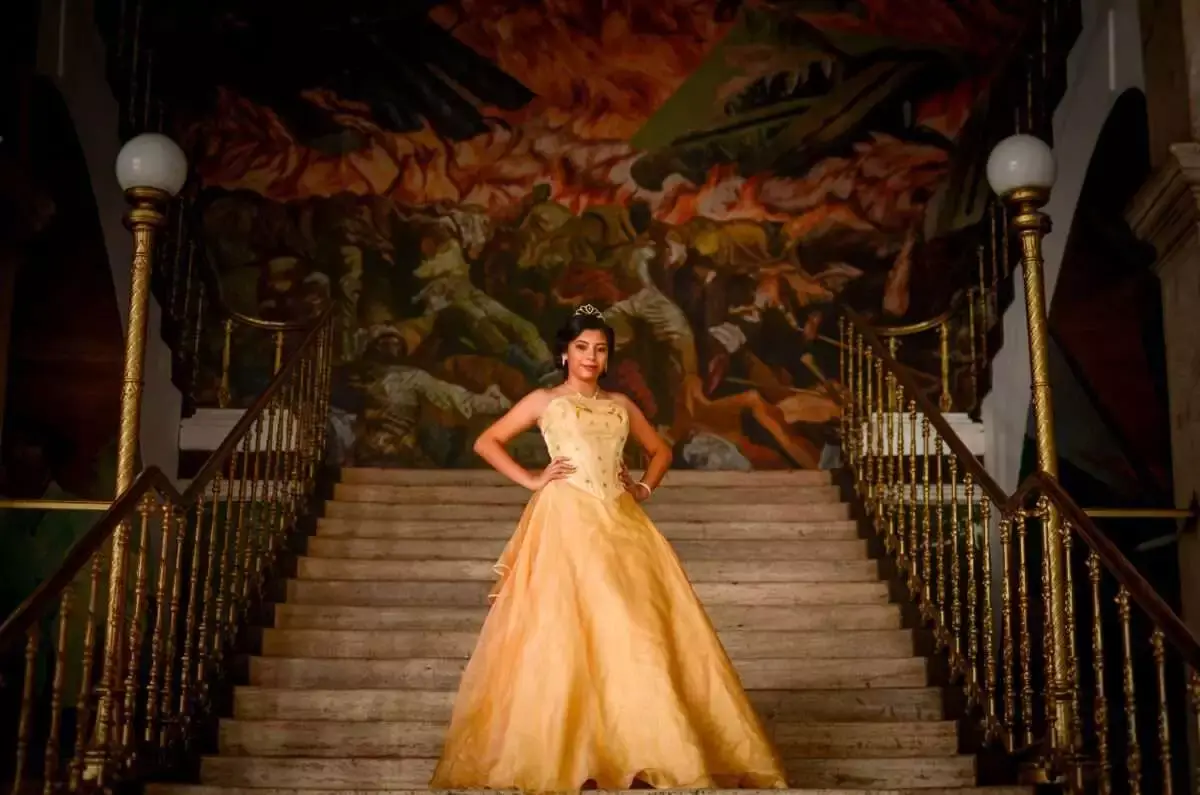 Photo by Anelale Nájera on Unsplash
2. Mermaid Gown
This is yet another timeless classic fit. Mermaid gowns are fitted till the knees or the calves ending in a flared-out skirt or a trail. These ball gown dresses look extremely elegant. They are always a hit and sure to give you the coveted hourglass figure.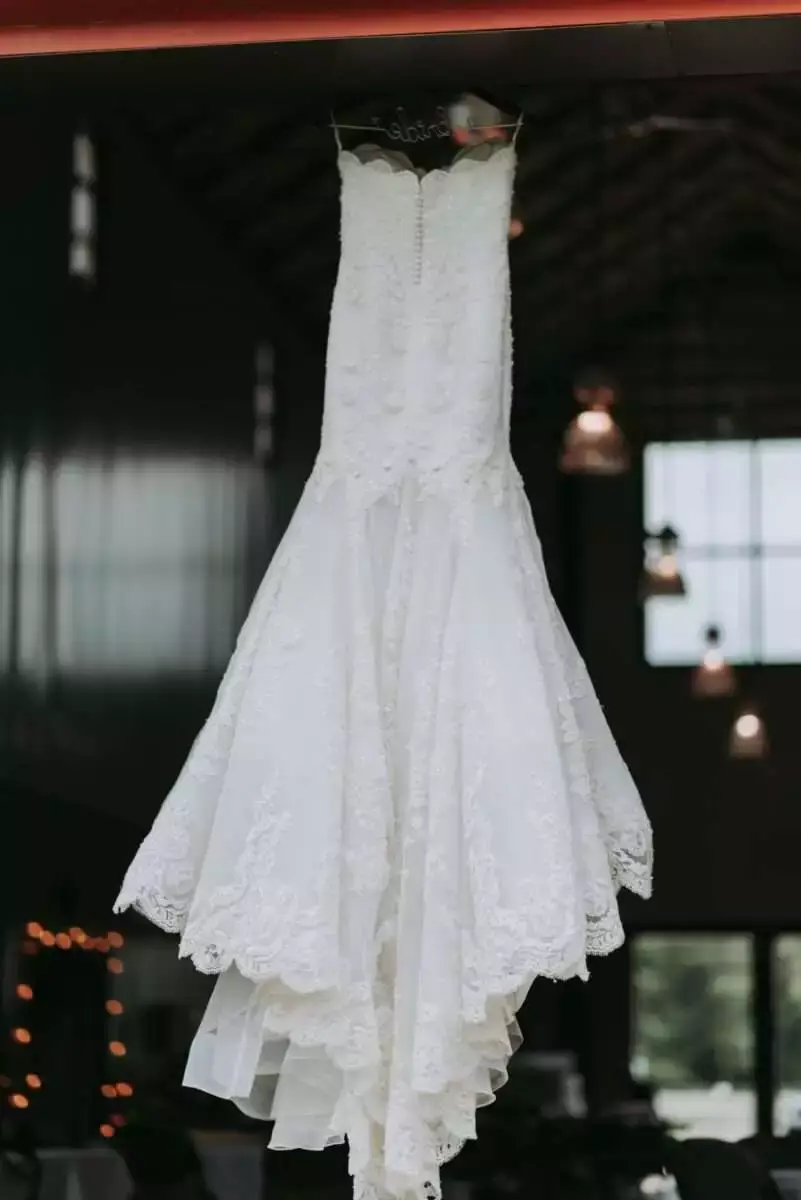 Photo by Samantha Gades on Unsplash
3. Empire Waist Gown
These ball gown dresses are that have a high waistline, just below the chest. They are perfect to enhance the wearer's figure and hide any of the areas they might be conscious about. These were particularly popular in the victorian era for unmarried women.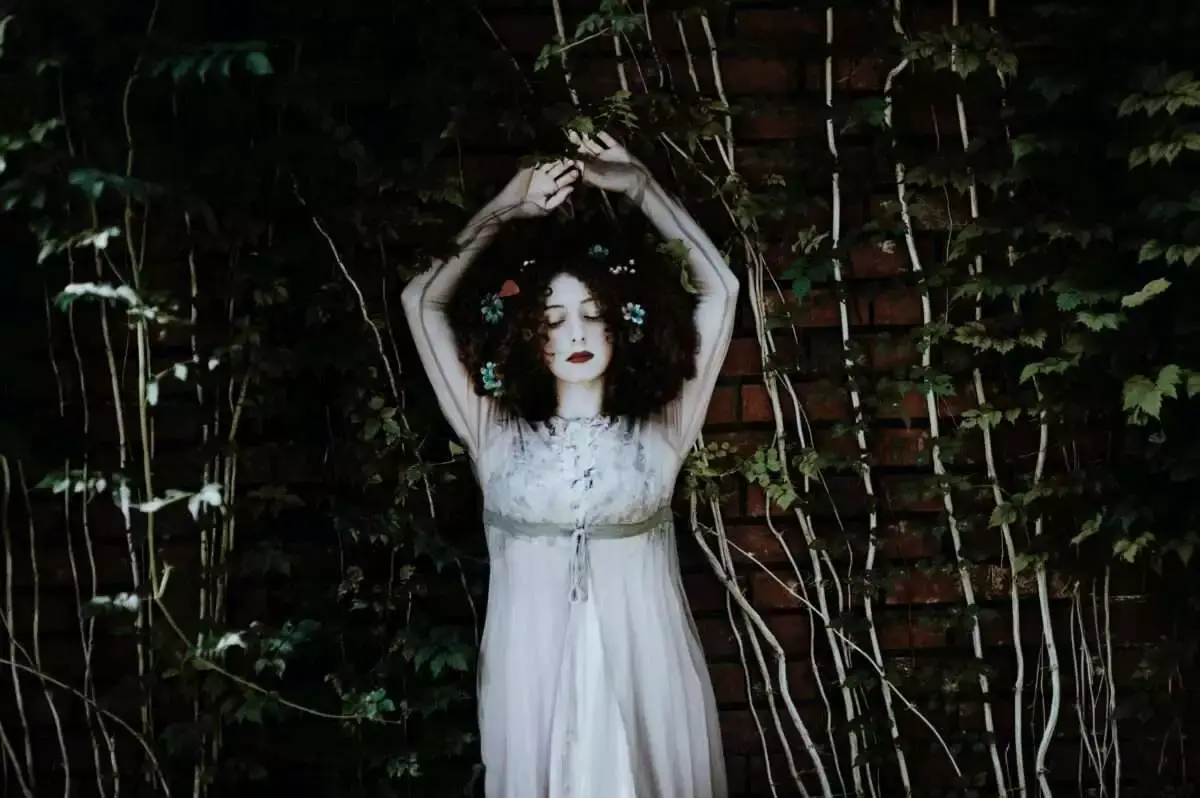 Photo by Tiko Giorgadze on Unsplash
4. A-Line Ball Gown
These are forever a favorite. A-Line ball gown dress suits almost all body types and are a perfect choice for every occasion. They are simple and elegant pieces that have a fitted bodice till the waist followed by the flowing fabric.


5. Trumpet Gown
Trumpet-style ball gowns are fitted all around and flaring just from the thighs. These ball gowns add a bit of fun to the formal events and are much suited to younger women. So when deciding to go for a trumpet-style ball gown dress be sure to wear your comfortable footwear, because you will be dancing through the night.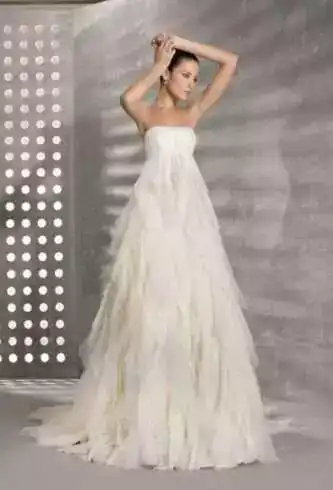 6. Sheath Gown
A sheath ball gown dress gives the wearer a straight silhouette. It goes straight down the hip without any flaring. Though sometimes a little flare might be added some time to give it a little trail.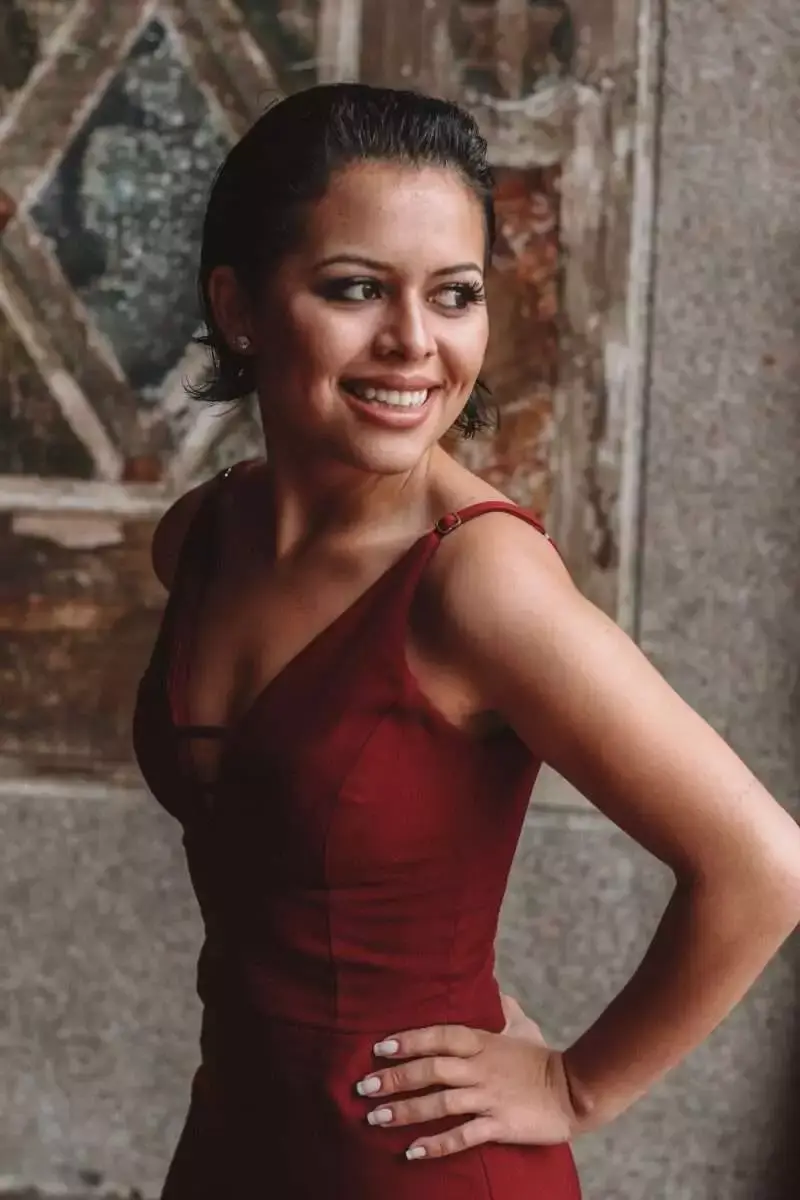 7. Bustle Gowns
These ball gown dresses are vintage in fashion and come with an extra enhancement or an attachment at the back of the skirt. More often than not, it's a train or gathered fabric to give it a fuller illusion of the body. They can be compared to the extra padding added to the women's attire back in the day.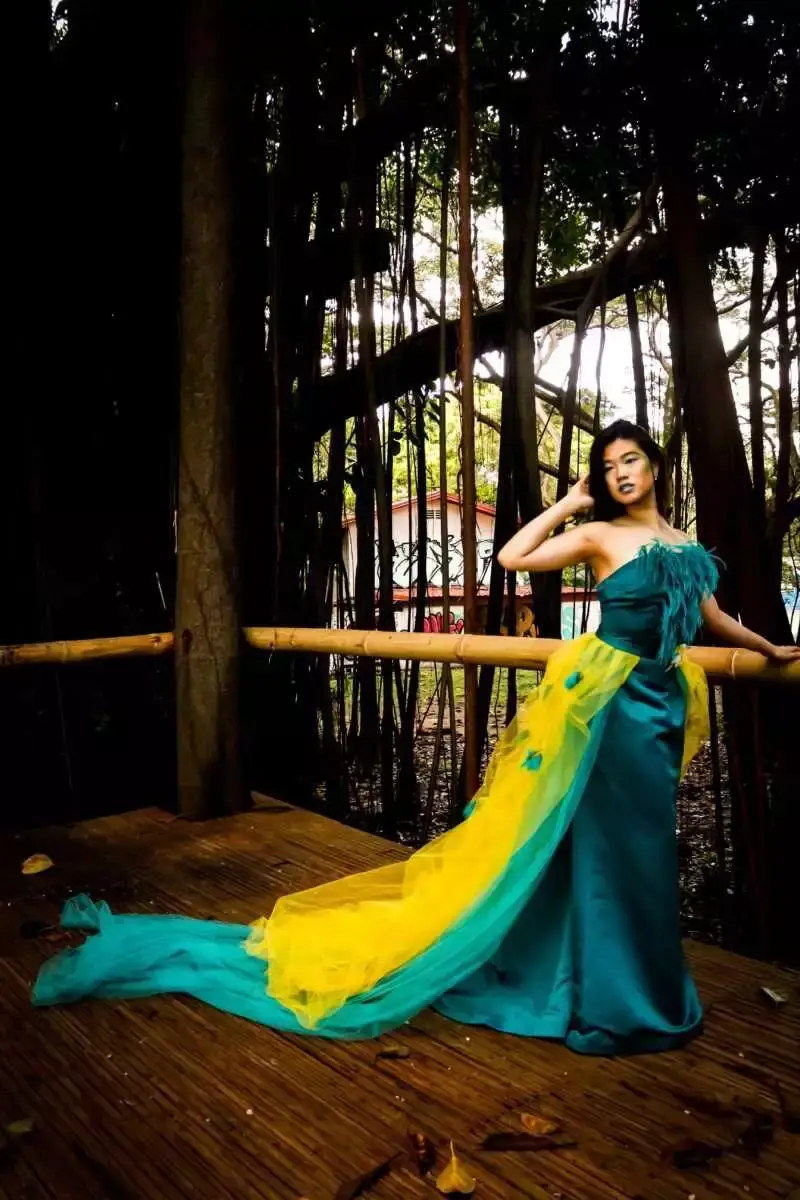 Photo by Anabelle Carite on Unsplash
8. Bias Cut Gown
Bias cut ball gown dress fits the body perfectly while giving it a good drape as well. Even with the drape, it does not add volume around the waist or hips and tends to have a tight-fitting hem. It is the perfect combination of fluidity and body-hugging fabric, thus making it one of the most attractive types of ball gown dress for all body shapes.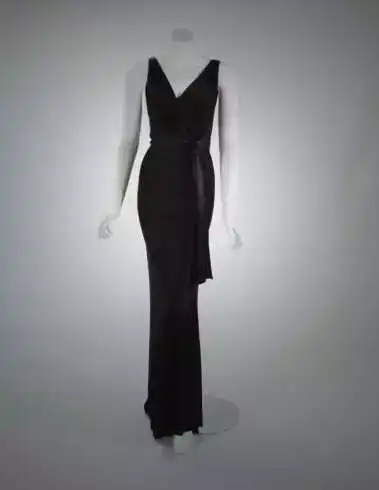 9. Maxi Ball Gown Dresses
This refers to the length of the ball gown dress. In simple terms, it means ankle length. It can be made in a variety of necklines, patterns, cuts, and styles and is oftentimes a favorite when it comes to summer ball gowns dress.
Photo by Edwin Andrade on Unsplash
10. Asymmetrical Gown
As the name suggests, asymmetrical ball gown dresses are the ones with an asymmetric cut, more often than not at the hem. They are unique in their way and the best part; they can be adjusted to your body shape and comfort.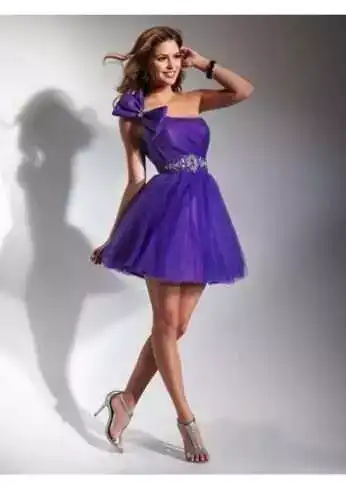 11. Layered or Tiered Ball Gown
Undoubtedly, a layered or tiered ball gown has a way of looking significantly better. They have a way of exuding elegance that is sometimes missing and for a ball gown, elegance is a must!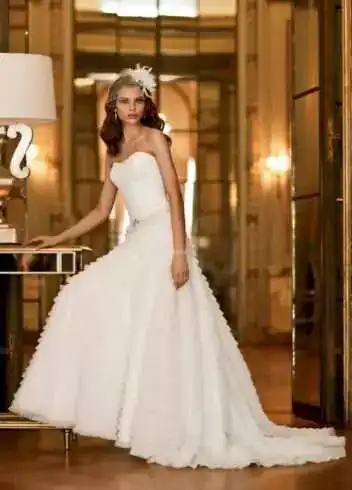 12. Panel Gown
As the name suggests, a panel ball gown dress is a dress made of panels of fabric stitched together. The foremost advantage of the panel ball gown dress is the natural flair the panels give it at the hem.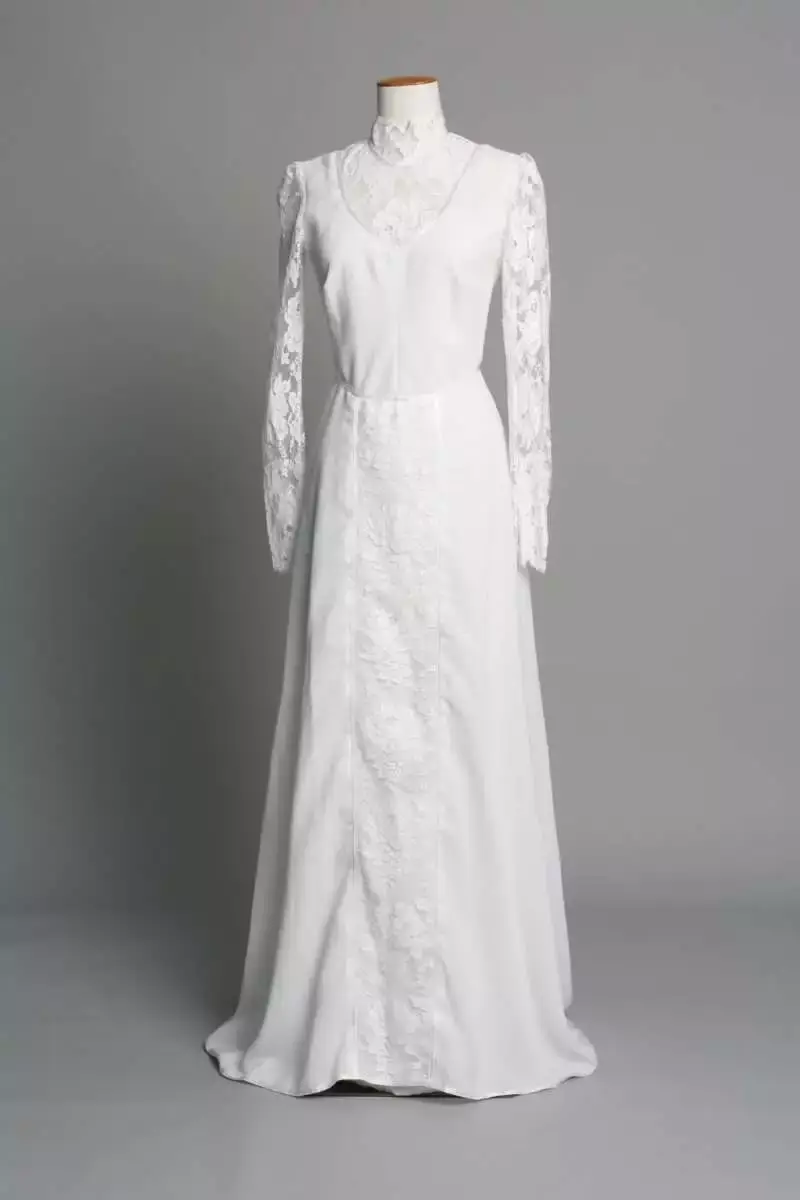 Don't forget to choose your ball gown dress according to the invitation received to honor the hosts and also your body fit. Do look at the options available and choose an appropriate neckline, sleeves, and fabric. These are the details that can make or break your entire look for the event.

Accessories are a sure-fire way of elevating your gowns and taking them to the next level. All you need is a perfect pair of shoes and your best friends around you and you are all set to have the best night of your life.

Now that you have a short, crisp, and informative list of ball gown dresses for modern ball parties, you are sure to have a great time dancing the night away. If you want to know more, explore 20 Different Types of Gowns. Be sure to let us know down in the comments which are your favorite ones!
Don't forget to follow Icy Tales for more fashion tips and tricks to keep you a step forward when it comes to the fashion world. 
For all the plus-size queens, check out Things to Know about Plus Size Cocktail Dresses and how to make an entrance and be the shining jewel of the ball.