As an affiliate-driven website, Icy Tales earns from qualifying purchases.
What is MMA?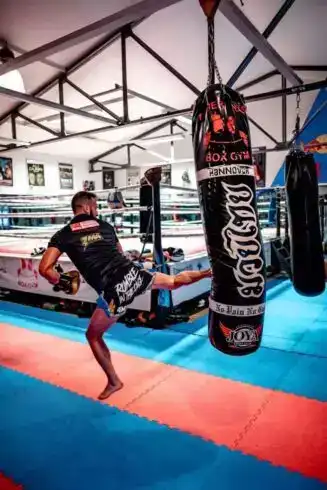 The world of MMA (mixed martial arts) is very diverse, with both men and women making a name in the field.
Mixed martial artists combine all the major martial arts of the world to compete on a local, national, or even international level. The term 'MMA' was coined by television critic Howard Rosenberg while reviewing the first Ultimate Fighting Championship (UFC) event.
MMA is a combat sport and incorporates martial arts such as Brazilian Jiu-jitsu, Muay Thai, Boxing, Judo, Taekwondo, Wrestling, and many more. These traditional disciplines have been modified and combined to create a sport that has gained a large following.
Earlier, mixed martial arts was always considered to be male-dominated. Male MMA fighters have received huge recognition and fame in this field. However, many female fighters have created a platform for themselves and other fighters.
Women in MMA
History
Female MMA fighters were never seen in the limelight for a long time. It was in the mid-1990s that Japan held competitions for female wrestling and kickboxing. In 2001, the Smackgirl Competition was held for all female martial artists, and they only promoted women in MMA. Many Japanese male-dominated fight clubs such as HEAT, Cage Force, and Gladiator also organized competitions for female athletes.
The United States saw MMA as an upcoming sport in the early 2000s. At this time, MMA received much media attention and coverage and made its way into mainstream entertainment. Women's MMA, however, had not been covered much, and no competitions were set up to make any space for women. The mid-2000s saw a drastic change in this system.
In the earlier period, organizations such as Rage in the Cage, SuperBrawl, Ring of Combat, and many more invited women to compete in some competitions. As the MMA world began to receive worldwide acclaim, the media began to cover women's MMA as well, especially because organizations such as Bellator MMA and Strikeforce (currently defunct) invited women fighters to participate and compete. After Strikeforce was bought out, Invicta FC was established to support women athletes, and their MMA careers wholly.
This helped create a bridge to see women's MMA make its way into the limelight.
Some Stories about Legendary Women Fighters
1. Ronda Rousey
The ultimate fighting championship (UFC) made Ronda Rousey the face of many of their MMA promotions. Dana White, the president of the UFC, never believed or thought that women could compete in combat sports at the time. He changed his mind when he met Ronda Rousey, who turned out to be a UFC champion.
Originally a Judo player who had won a medal for the USA in the Olympics, Ronda Rousey was initially signed to Strikeforce and later became a part of the UFC after they bought the company.
Judo heavily influenced her fighting style, and she is known for her greatest trick, which has led her to win many victories, the armbar. She won the Strikeforce women's bantamweight title after challenging Miesha Tate to a fight.
Ronda Rousey became the first woman fighter to sign with the UFC and the first female champion, creating history for women in MMA. Ronda Rousey was a fighter who could defeat her opponent in a matter of seconds and was also the UFC women's bantamweight champion.
She stopped competing in 2016 after her loss to Amanda Nunes. Rousey was the first woman UFC bantamweight champion. Rousey was able to finish her opponent in the first round itself.
Ronda Rousey was a real gift to women's MMA during her active years; she was also included in the UFC hall of fame in 2018. She also has many MMA fans, with 15.6 million followers on Instagram.
2. Miesha Tate
Starting her professional career in 2007, Tate has been a former UFC women's bantamweight champion. She debuted in Strikeforce before joining the UFC. Tate is the former Strikeforce women's bantamweight champion.
Her fight with Ronda Rousey pushed women's MMA to the forefront.
Tate has also been the vice president of One Championship, one of the best Asian MMA promotions. She has also been the coach of the Ultimate Fighter against Ronda Rousey.
Tate is also known for her groundwork and has mastered various Brazilian Jiu Jitsu and wrestling techniques. She has been thoroughly trained in Brazilian Jiu Jitsu. Her ground game has been described as 'powerful' and 'dominant'. Her opponents could never win against her easily once taken down on the ground.
3. Amanda Nunes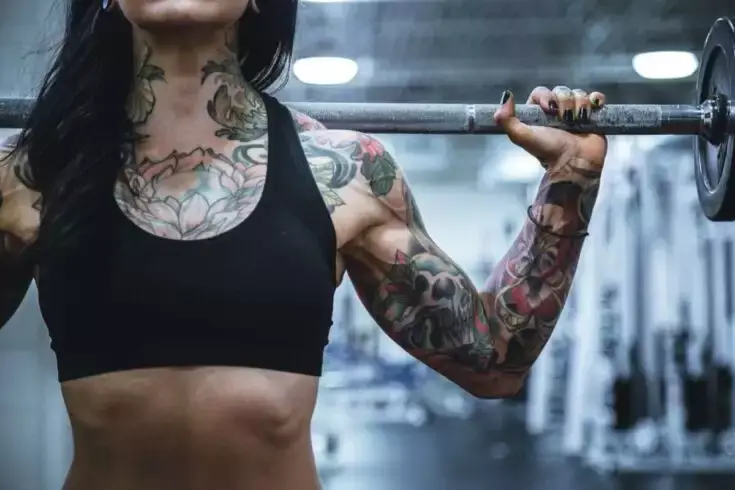 Nunes is a female Brazilian fighter and is one of the best female MMA fighters. She is the first woman to hold the champion's position in two divisions. She is considered to be the hottest female MMA fighter right now.
Nunes began training in Brazilian Jiu Jitsu at 16 and was also introduced to boxing then. As a young girl, she was so dedicated and hard-working that she even lived at the dojo she was training. At this dojo, she was named "The Lioness," a name she chose to keep even today.
After professionally debuting in 2008, Nunes joined the Strikeforce promotion, after which she was invited to fight at Invicta FC to compete. Nunes currently competes in the UFC and has competed in the UFC fight night events.
She has won 22 matches in total, has two UFC titles that she is defending, and is the only MMA fighter in UFC history to do so. She also has the most wins in title fights.
4. Holly Holm
A former professional boxer and kickboxer, Holly Holm is a female American fighter currently signed up with the UFC. A great mixed martial artist, she was the one to defeat Ronda Rousey and give her her first defeat in the cage. Her cage name is 'The Preacher's Daughter' as her father was a preacher.
Holm is known for her footwork techniques and killer punching combinations. Because of a very natural footwork control, she has a very strong kicking technique and can land power-packed kicks on her opponent.
She is the only fighter with titles in the UFC and the world boxing championship.
She is one of the hottest female MMA fighters in the UFC.
5. Claudia Gadelha
The first UFC strawweight champion, Gadelha, had a fairly rough childhood. MMA helped her escape a life that could have been heavily influenced by drug abuse. She credits MMA for saving her life.
The Brazilian fighter was one of the top female fighters in the UFC. She continues to work with the UFC in a different field and develops and trains MMA fighters in Brazil.
6. Michelle Waterson
An American MMA fighter who is also a model, Michelle has several accomplishments to her name. She was the Invicta FC atomweight champion. She has a blackbelt in American Freestyle Karate and has been given the nickname 'Karate hottie.'
She has trained in other arts, such as Wushu, Jiu Jitsu, and wrestling. She never competed in amateur fights before making her professional debut.
After debuting on the reality show Fight Girls, Muay Thai-themed, she became famous.
With many awards to her name, Waterson has also been named the #1 atom weight fighter in the world between 2013 and 2014.
Her career has not only spanned the cage, but she has made various tv, movie, and magazine appearances, representing women MMA fighters.
7. Lena Ovchynnikova
Lena Ovchynnikova, also known as the "Hunter," is a kickboxer and Muay Thai fighter from Ukraine. She competes in two weight classes, the women's flyweight division in MMA and the featherweight division in Muay Thai.
Lena has competed at national and international levels. She signed with Bellator MMA in 2016.
8. Cris Cyborg
She is considered the greatest female MMA champion in the world and one of the best MMA fighters. Starting out with love for sports, Cris started out by playing handball until she was introduced to the world of MMA; this led to her pursuing an MMA career.
She debuted professionally at the age of 19. In 2013 she signed up with Invicta FC for multi-fight deals. She joined the UFC in 2015.
Cris Cyborg can be categorized as the hottest female MMA fighter of all time. She is also one of the female MMA fighters which is a pioneer of the sport, especially for women.
Cris Cyborg faced Gina Carano, another mixed martial artist who was a pioneer for the sport and defeated her fair and square.
9. Zhang Weili
A Chinese athlete currently competes in the women's strawweight division and is also the ufc women's strawweight champion. She faced Jessica Andrade and gained the UFC strawweight title. She also won the 'Performance of the Night award for the same fight at a ufc fight night event.
Zhang comes from humble beginnings and has become one of the best female fighters in the UFC. She began to learn Kung Fu at age 6 and was introduced to various martial arts along the way. She was introduced by an MMA fighter who introduced her to the Black Tiger Fight club.
She signed up with the UFC in the year in 2018.
10. Joanna Jędrzejczyk
She is the first female fighter, a Polish Champion, and the first female European champion. With a very strong foundation in Muay Thai, she first fought amateur fights in Muay Thai and kickboxing. She began as a Muay Thai fighter and made her professional debut in MMA in 2012.
She competed in the strawweight division and then made her way into the women's flyweight division. She retired from fighting in the strawweight division after losing to Zhang Weili. She trained for two decades straight and decided to move on to her own personal endeavors in the year 2022.
In the Ultimate fighter competition against Gadelha, Joanna won because of her powerful stamina and could tire her opponent out completely.
11. Rose Namajunas
Rose Namajunas is an American female fighter but is of Lithuanian descent. She grew up in a rough neighborhood and was given the name "Thug Rose" as she was tougher than most kids around her despite being the smallest person.
Rose was always interested in combat sports from a young age and began to learn taekwondo at 5. She later learned BJJ and karate and was also a part of the wrestling team in her high school.
She began competing at an amateur level in 2010 but began her professional MMA career in 2013 when she debuted with Invicta FC. In the same year, Namajunas also signed up with the UFC in December. She has 12 wins to her name with 5 losses. She had also crowned the UFC strawweight champion when she defeated the undefeatable Joanna Jędrzejczyk, a great accomplishment in UFC history.
Rose is known for her technical footwork and kicks. She also has great grappling skills. She is one of the most well-known and hottest female MMA fighters.
12. Stamp Fairtex
Nanthawan Panthong is a mixed martial artist born in Thailand; her professional name is "Stamp Fairtex." She is currently signed with ONE Championship, an Asian combat sports promotion based in Singapore.
Coming from a Muay Thai background, Stamp has practiced it all her life. She began to fight because of the bullies she was facing and trained under her father, a former fighter. Before playing professional fights, Stamp played on a local level as well as on a national level in Muay Thai.
The stamp has competed in the 2021 ONE Women's Atomweight World Grand Prix Championship and won against Ritu Phogat. She is one of the hottest female MMA fighters in Asia.
13. Angela Lee
A Canadian-American mixed martial artist who is currently signed with ONE Championship. Lee comes from a family of fighters. Lee is the youngest person ever to win a ONE Atomweight title. She made her amateur debut in the year 2014 and also signed up with ONE Championship in the same year.
Lee competes under the flags of both Singapore and America. Her style is influenced by wrestling, pankration as well as Muay Thai.
She defended her atom weight title against Stamp Fairtex and won the match, defeating her in the second round.
She runs an MMA gym in Hawaii with her husband, an MMA fighter.
A female mixed martial artist is now really respected in MMA. It has become easier for a woman to compete in the sport compared to former times.
They are given equal opportunity and stand side by side with the men.
Women MMA fighters have contributed excellently to their promotions and given them a large profit.
Women fighters have also inspired young girls worldwide to aspire to their dreams and make them happen through persistence and hard work.9c8