As an affiliate-driven website, Icy Tales earns from qualifying purchases.
Poetry is a beautiful way to express something in brief but with so much into it. It is like a journey of meaningful words that have so many feelings in them. Metaphors stanzas just take us to another level. Here, we are going to talk about the poems about women written by amazing and talented poets.
Oh! Here we are, finally talking about women. The women of this world and their strength is something that needs to be appreciated and talked about more and more. Let us read about such women in the form of poems. Poems about women written by talented poets and also powerful female poets.
An engrossing journey of 20 poems about women will begin. But first, let us just take a moment to appreciate all the women in this world for being who they are, for being so strong. Not just mentally but physically strong too. Every woman is amazing and resilient. Are there poems about women? Yes, there are many beautiful poems about women.
Here is a Collection of 20 Poems About Women
1. Phenomenal Woman – Maya Angelou
About the poem:
"Phenomenal Woman," a poem by Maya Angelou, talks about the markers of true beauty. Being comfortable in your own skin and confidence is the main message of the poem. This poem also offers an empowering message for every woman in the world.
This poem challenges the regular perspective of society and proposes a perspective on what real beauty actually is.
2. Mothers – Nikki Giovanni
The poem talks about the awkward relationship between a mother and a daughter. The way the speaker was taught to be obedient in a world that is dominated by patriarchy.
This poem also tells us how women were repressed by the rules of society and how they had to accept all of it and move forward with it. The orthodox norms of being a woman are talked about in this poem.
3. Being Independent – Rupi Kaur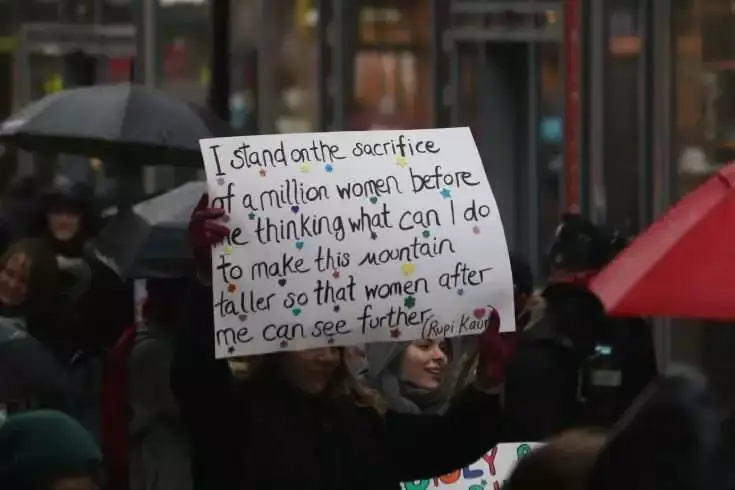 Ranked third in the list of 20 poems about women, in the poem, Rupi Kaur puts emphasis on the point that one must love oneself and self-fulfillment.
The poet, through the poem, is telling us that you should get in a relationship with yourself first and then commit to someone else. Recovering is important. In this poem, the poet talks about recovery from something.
4. Mushrooms – Sylvia Plath
Mushrooms symbolize the feminist struggle of a woman. The poem is about how women of the world grew to become strong and resilient. It talks about the emergence of women from invisibility to something in their own right. Mushrooms spring into something from nothing. This is why the feminist struggle of women has been symbolized by "Mushrooms".
5. They Shut Me Up In Prose – Emily Dickinson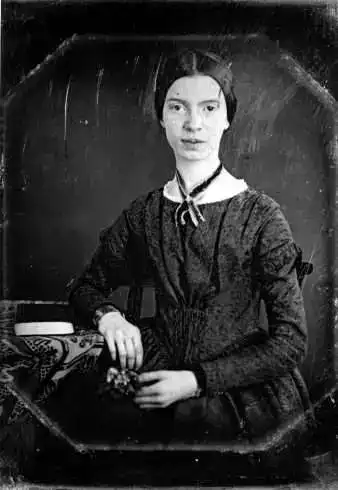 The discrimination faced by women in the early 20th century has been talked about in the poem. Even after being oppressed, women still grow and flourish. Men have been symbolized by the word Prose, and women have been regarded as Poetry. It also talks about a woman standing on her feet even when she has been put down.
6. Perfect Woman – William Wordsworth
"Perfect Woman" is a Romantic poem written by William Wordsworth for his wife, Mary Hutchinson. He has described his wife as 'a phantom of delight,' symbolizing that his wife is an ethereal beauty or supernatural in a way.
Since the poem is written by one of the first-generation poets of English romanticism, it is considered a Romantic poem, with the capital 'R.'
7. When you are old – William Butler Yeats
The poet talks about his unrequited love for his said-to-be muse, Maud Gonne. He tells her to think about the time when she will be old and think about how much he loved her and that she would regret not being able to understand it.
Every man admired her beauty but not her "pilgrim soul," unlike the speaker. This poem is considered one of the most renowned poems about women.
8. Daddy – Sylvia Plath
Plath is said to be talking about her complicated relationship with her father, Otto Plath, who died shortly after her 18th birthday because of diabetes. He was not only an oppressing father but also a Nazi. The poem is also considered as a work that describes how dominating men are and talks against it. "Daddy" is Plath's most renowned work.
9. The hill we climb – Amanda Gorman
We see that the poet is talking about the "never-ending shade" that is faced by the people and mostly women. "The hill we climb" is a depiction of the present-day United States. Gorman presented this poem at the Presidential inauguration of President Joe Biden. A young lady has many such poems about women.
10. Still, I Rise – Maya Angelou
When Serena Williams won the 2016 Wimbledon Women's Tennis finals, she read Maya Angelou's "Still I Rise".
The poem is a strong resistance against oppression. A bold confrontation by the speaker implied to be a woman of color. She talks about the way society tries to demean women/black women, and she still survives all of this. The speaker continues to grow despite being humiliated continuously by the oppressor.
11. My mistress' eyes are nothing like the sun – William Shakespeare.
A poem by one of the greatest poets is often read as misogynistic. The poet here is talking about a dark lady lacking beauty but having sex appeal. It is about a love triangle where the poet passionately loves the lady, but the lady makes moves on his friend.
This is why the poet shares a love-hate relationship with the lady, and therefore, she has been written in such a disgraceful way.
12. A Woman Speaks – Audre Lorde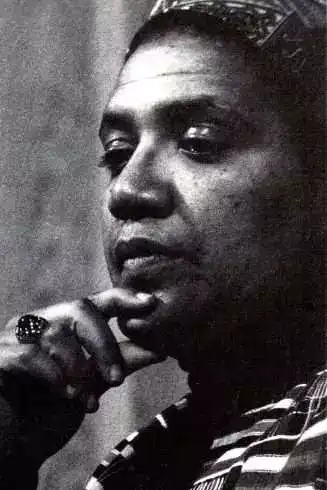 A step towards challenging the underrepresentation of African-American women, Lorde uses vivid imagery in the poem. This poem tells us about how an unfortunate black woman comes forward to ask other such unfortunate women to fight against inequity. Lorde has written many such poems about women.
13. In the Park – Gwen Harwood
In this poem, the poet talks about motherhood and the challenges faced during that phase of life. The speaker meets her ex-lover in a park and has a chat about each other. The man thanks God that he did not end up with the woman and her children. It is also telling us how much a woman has to sacrifice when she becomes a woman.
14. No Fault in Women – Robert Herrick
Robert Herrick tells us about what a woman may actually want, their thought process, and how the things and tasks they do is not their fault. If they ever tint their cheeks or are disturbed by the way they dress, it is not because of their own concerns but because of the beauty standards set by society.
15. Women – Louise Bogan
Bogan has tried to show how the world has been constructed by men. The way the women had less exposure to the world and were forced into a life full of restrictions. Due to this, women became hesitant. Women have to adjust to the world the way men want. Therefore, this poem is one of the top 20 poems about women.
16. I Am She – Butch Decatoria
In this poem, the poet talks about the different roles of women and how she loves every role. The poet says that she stays up all night worrying about her child as she has suffered the most to bring a new life to the world. She is to be considered equal to a man in strength and that she can charge into the war by 'his' side.
17. One For The Ladies – Jeff Gaines
Jeff Gaines talks about how women have always run the world. They have always been working and ruling from beyond the scenes. He describes all the ways in which women have shaped this world. The beauty seen in a woman has also been described by the poet in this poem, making it one of the most amazing poems about women.
18. An Introduction – Kamala Das
Das introduced women of this world how she struggled to even build an identity for herself. She was always a daughter, mother, wife, or sister, but she never really had an identity of her own. This poem highlights the struggle of repressed women of the world.
19. Untitled – Penpal
Women swallow their pride to serve everyone, especially the men, right. Yet, they do not get the appreciation and respect that they deserve. The poet highlights the above-mentioned points in the poem.
20. The Black Woman – The Calm
Black women have always been seen in an unusual way. In this poem, the poet tells us about the way a black woman is seen by society. She is more than just her body. The inside is what matters. The poet says that there was no past or a future without the black woman.
These poems about women were just 20. Poems about women have been written for centuries, yet they don't get the appreciation they deserve. Writing poems about women did not make much of a change, but these poems showed us that women are strong, resilient, and beautiful inside-out.
We surely have read many poems about women. These were the best 20 poets about women. Women play a huge role in society, and these poems about women just make us appreciate the ladies more and more.
It is amazing how women tackle every problem of theirs so amazingly. We truly need many such poems about women for a better understanding.