Greek mythology is confusing. It is interesting, indeed, but with the huge family tree and overlapping relations- it is hard to track down who is who and what their powers are. To summarize the whole family tree, we can say that ancient Greek deities can be divided into three generations: The Primordial Gods, The Titans, and The Olympians. The Primordial Gods and Goddesses were said to be born out of chaos, and the other generations, of course, were their offspring.
Female Greek goddesses are an essential part of Greek mythology, keeping in mind that they were responsible for giving birth to the succeeding generations and, undoubtedly, their surprising powers. The majority of Greek Mythology we know about today is based upon ancient texts and literature. In most of them, these goddesses played major roles and dominated both the mortals and the immortals.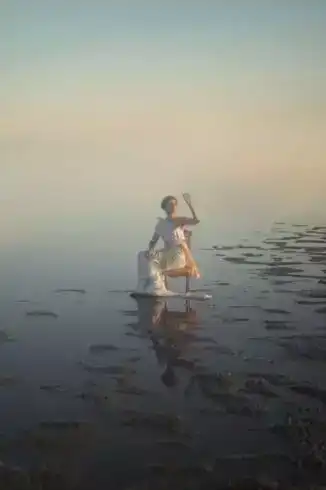 Before you continue with this article, we would like you to remember that Greek Mythology is a bunch of myths based on some literary texts. It's mythology, meaning it is based upon opinions, and everyone can have one of their own without being wrong! Therefore, there can be conflicting interests, for instance, regarding the parentage or the powers of some Gods and Goddesses.
Now, onto the ancient female bosses!
1. Hera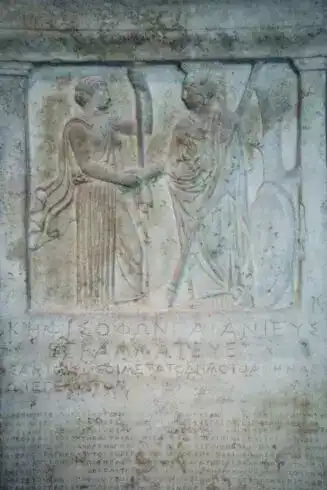 Hera is by far the most renowned of the female Greek goddesses. She is the daughter of the Titans, Cronus, Rhea, and one of the original Olympians. She is the wife of Zeus, her brother, the King of Olympus, which makes her the queen of Olympus. She is commonly associated with four main domains: women, childbirth, family, and marriage (ironically).
Even after being associated with marriage and domestic life, Hera never had a stable marriage. Her husband, Zeus, is described to be unfaithful to her not once but numerous times. He had severely illegitimate children. Hera resisted Zeus's intentions and sought revenge on his lovers and illegitimate children. No wonder her defining characteristics include a jealous and vengeful nature.
Hera is commonly pictured as a Queen seated on her throne with a scepter in her hand, surrounded by her favorite sacred animals: peacock, lion, hawk, and cuckoo-bird. Hera has been an integral part of Greek Mythology, as she played a major role in various ancient texts, such as The Iliad (Homer). Her Roman counterpart is Goddess Juno.
2. Aphrodite
Aphrodite is various times titled the strongest of the female Greek goddesses. Aphrodite is the Greek Female Goddess of love, lust, beauty, pleasure, and procreation. She is Uranus and Dione's daughter, making her a Titan. However, she is not seen as a Titan goddess and is pictured as one of the strongest Olympian gods and goddesses. Ironically, she was married to Hephaestus, the lame God, who is more often than not pictured to be not attractive. She is also engaged in sexual relations with both mortals and immortals. Ares, the God of war, was one of her most significant lovers.
It is depicted in various texts that Aphrodite emerged from gathered foam around Uranus' castrated genitals. Her parentage makes her a cousin of Zeus, and her Roman name is Venus.
3. Athena
Athena or Athene is the motherless daughter of Olympian god and king Zeus, commonly associated with war, handicraft, and wisdom. There are various myths relating to her origin. While one states that she was born from Zeus' forehead, the other implies that her mother, Metis, the goddess of counsel, was swallowed by Zeus while she was pregnant, resulting in the child being born from him.
Athena is deemed the rightful heir of Zeus by many. She is depicted as the most powerful of supreme God Zeus' offspring and his favorite. She is often depicted in a feud with God Ares, the God of war. She is the savior of Athens city, where you can find various temples dedicated to her, made by the ancient Greeks. Her Roman equivalent is Minerva.
She is one of the most powerful female Greek goddesses.
4. Persephone
Persephone, or Cora, is the daughter of the ancient supreme God Zeus and his lover, Demeter. She is represented as the goddess of Spring and vegetation. Demeter's beloved daughter Persephone was abducted by her uncle, Hades, which made her famous ad The Queen of the Underworld. Her uncle, Hades, abducted her and forced her to marry him, which resulted in her mother, Demeter, being aggravated. As a result, being the goddess of Harvest, Demeter stopped the growth of crops on the earth, which resulted in a long winter and famine.
On the other hand, in the Underworld, Persephone consumed the underworld's pomegranate seeds, which stopped her from leaving the underworld. To agree, a deal was worked out between Hades and Demeter, according to which Persephone was allowed to share the time in Olympus and The Underworld, six months for each. However, the earth experiences autumn and winter seasons whenever she leaves for The Underworld.
When she returns to Demeter, Spring begins, and winter is thawed. Being the goddess of Spring and the Queen of the underworld simultaneously, she is among the ironical female Greek goddesses. She is represented as a robed figure carrying a sheaf of grain but is mostly pictured based on her abduction. Her Roman counterpart is Libera.
5. Hestia
Hestia is the oldest of the 12 Olympian gods, the firstborn child of Cronus and Rhea. She is the goddess of Hearth, associated with domesticity, the family, the home, and the state. Her Roman equivalent is the goddess Vesta.
She is also called 'The virgin Greek goddess". The story behind this name is also an interesting one. Poseidon, her brother, and Apollo, her nephew, both asked for her hand in marriage after falling in love with her. However, Hestia denied both and went to Zeus to swear an oath of virginity for all time.
6. Nemesis
The parentage of one of the great female Greek goddesses, Nemesis, is a highly debatable matter. She is the personification of divine retribution, punishment, and justice, whose mother is Nyx, the Greek goddess of night. On the other hand, her father can be anyone from Oceanus to Erebus or even Zeus. In various tales, Helen of Troy is depicted as her daughter, while in others, she is depicted as Zeus' illegitimate child with a mortal woman.
According to a tale, Nemesis was also approached by Zeus, the king of mount Olympus. To avoid Zeus' advances, Nemesis turned herself into a goose. But Zeus, being the strongest of all gods, recognized her and turned himself into a swan to mate with her. The resulting offspring, according to the tale, was Helen.
Nemesis is mainly responsible for bringing equilibrium between happiness and loss among humans and chiefly concerned herself with matters of love.
She also appeared in the story of Narcissus. Narcissus was an extremely beautiful young man, to the point of arrogance. Goddess Nemesis, thus, lured him into a pool where he saw his reflection for the first time, only to jump in the pool and drown.
She is depicted as a winged goddess with undoubted beauty, a sword, lashes, dagger, and scales. Her Roman counterpart is Invidia Roman.
7. Themis
Belonging to the generation of the Titans, Themis is the Goddess of the divine Law and Order and prophecy. She is responsible for dealing with chaos by keeping a check on humans as well as other gods. She often acted as the interpreter of God's will.
According to many stories, Zeus' first wife and counselor. They had various children, including Hirai and Mirai, goddesses of seasons and natural order. She is one of the the most intelligent female Greek goddesses.
Themis is regarded as the wisest of the ancient Greek deities. She is often depicted as a woman holding a sword in one hand and scales in the other. She is often confused with Nemesis, the goddess of retribution. While Nemesis was famous for her wrath, Themis was known and worshipped for her pragmatic and just nature. Her Roman equivalent is Goddess Justitia.
8. Styx
Styx is the Greek Titan goddess of Sacred Oaths and the river Styx (the boundary between the earth and The Underworld). Her roman counterpart is River Styx itself. She was the daughter of the oldest Titan god, Oceanus, and his sister-wife, Tethys.
In one of the ancient Greek tales, Zeus fell in love and had an affair with a priestess, Semele. Hera, hungry for revenge, befriended Semele and made her believe that her lover was not a god. To prove his powers, Zeus swore an oath to grant a wish to Semele on the river Styx. Semele, in return, asked to see lord Zeus' true form. Zeus knew that seeing the true form of Gods could result in the mortal being bursting into flames; however, the sacred oath he swore could not be broken. Therefore, he showed Semele her true form, which resulted in the death of Semele, who was pregnant with Dionysus, God of wine and festivities.
Styx, thus, was one of the most honored female Greek goddesses of Greek mythology. Even gods and goddesses did not dare to go against her.
9. Nyx
Nyx, the Greek goddess of the night, belongs to the generation of the Primordial Gods. She was one of the first Greek gods and goddesses who emerged out of chaos, which is believed to be the point of the emergence of divinity and the universe.
Contradictory to her nature, Nyx was the mother of Aether and Hemella, goddesses of light and day respectively, whom she bore with Erebus, the God of darkness. The story of Nyx and her two daughters, Aether and Hemella, was probably the first explanation of day and night since they could never reside in the same place for too long.
The ancient Greeks considered Nyx to be extremely powerful and influential. Thus, she was never replaced by Gods of the Titan or Olympian generations. Her power can be imagined via one of the ancient mythical stories.
Once angered by Zeus' infidelities, Hera asked Hypnos, son of Nyx, to put Zeus to sleep so she could take revenge on his lover. However, Hypnos was unable to overcome Zeus. Angered, Zeus started seeking him. Hypnos ran to the only safe place he could find: next to his mother, Nyx, in Tartarus. When Zeus learned about Hypnos' choice of refuge, he stopped pursuing him. In other versions, it is said Nyx found Zeus first and persuaded him to spare Hypnos' life. She even received an apology from Zeus.
She is represented as an extremely beautiful woman dressed in all black, surrounded by darkness. In literal form, she can be said to be the night. She is one of the most powerful female Greek goddesses of the Primordial generation. Her Roman name is Nox.
10. Rhea
Rhea is considered the mother of gods and the original goddess of childbirth. She married Cronus, the Titan god of Time. She was worshipped for her comforting and motherly nature, providing ease to women during childbirth and menstruation. She was one of the original Titans, making her the daughter of Uranus and Gaia. After their marriage, Rhea and Cronus became the gods and goddesses of heaven. She gave birth to six splendid children: the first Olympian gods. Her Roman name is Ops.
However, it was prophesized by Uranus and Gaia that one day, Cronus would be overthrown by his children. Bound by fear, Cronus attempted to swallow all six of his children: Hestia, Demeter, Hera, Hades, and Poseidon. Rhea concealed herself when she was pregnant with Zeus, her youngest child, with the help of her parents. After childbirth, she gave Zeus to Nymphs, who raised Zeus in a cave. Zeus began a revolution against Cronus, in which many prominent Titans joined him and overthrew his father.
Rhea is considered the most peaceful and motherly of all female Greek goddesses.
Therefore, Female Greek Goddesses of all three generations who were worshipped in ancient Greece were extremely influential, many of whom were also feared by the powerful thunderbolt of Zeus. Whether it is Hera keeping a check on Zeus' conquest for sexual pleasure or Athena saving the mortal world, these lady bosses always take revenge on whoever wronged them and provided a safe shelter to those they love. Many of them even put a check on the crazed frenzy taking place in Mount Olympus itself, apart from human affairs.
Did we miss out on any interesting story about any of the female Greek goddesses? Let us know in the comments!