India is a country which is known for its secularism, rich culture and heritage. Without any doubt, India is one of the most interesting countries in the world. These 20 things happen only in India.
1. Land of Inventions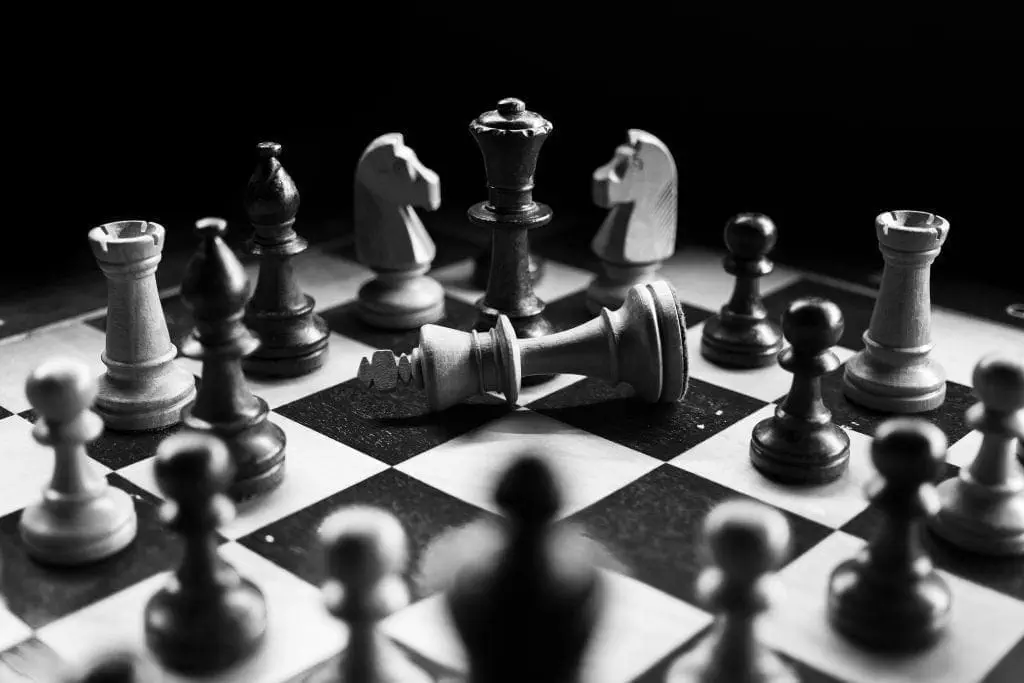 If you went through Indian history, then you will have partial knowledge about its innovative inventions for which the whole World is thankful. I know you will not believe if I tell you that Plastic surgery was invented in India. Yes, it is true! Plastic surgery was first invented in India in 800 B.C. by Sushruta. He also invented the Cataract surgery and made contributions to the medical field.
Not only that, but a lot of other important things were also invented in this country.  Things like Ink, Shampoo, Buttons, Ruler, Flush Toilets, Fibonacci Numbers, Wireless communication, and Diamond Mining were invented by India. Games like Chess, Suit game, and Snake & ladders game were also invented by this country. Such things happen only in India.
2. World's Major Religion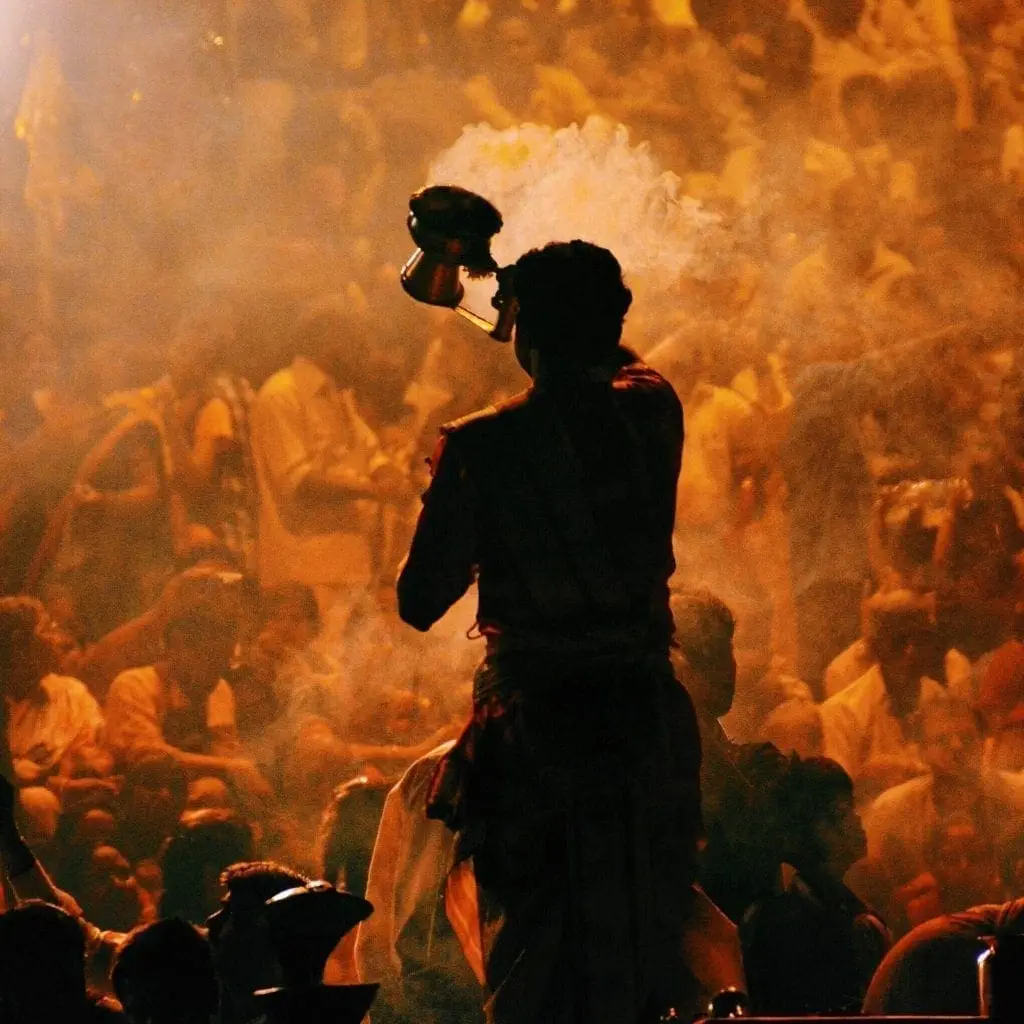 India is a secular country. People of different religions live here, namely Hinduism, Islam, Christianity, Sikhism, Buddhism, Jainism, Zoroastrianism, and Judaism. Having this type of diversity in religion still, people are living together can only happen in this country. Strange, but these types of things happen only in India.
3. Linguistic Diversity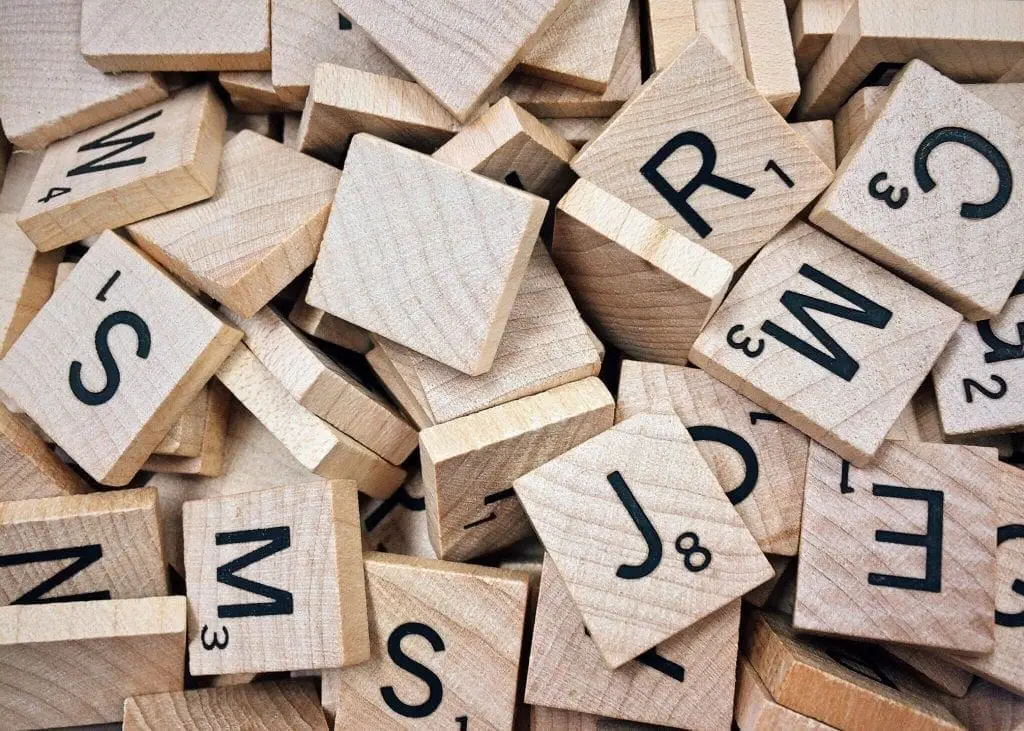 When talking of the linguistic diversity of India, there's simple folklore which says that for every couple of miles, the taste of the water changes, and so does the language, with every three miles or so. In the days of yore, Sanskrit, the most methodical language was in use. Being a part of the Dravidic group of languages, it gave way to many other Indian languages like Hindi, Marathi, Bengali, etc. It is also worth noting that under Islamic rulers, India also had Arabic or Persian as an official language. Eventually, after the British colonial period, we have integrated English into our society, which is used along with Hindi as the official languages of India.
Now it has a total of 1652 languages and dialects. Can you imagine newspapers are published in 87 different languages? Films are produced in 15 different languages. Radio programs are held in 71 languages.
4. Six Seasons in a year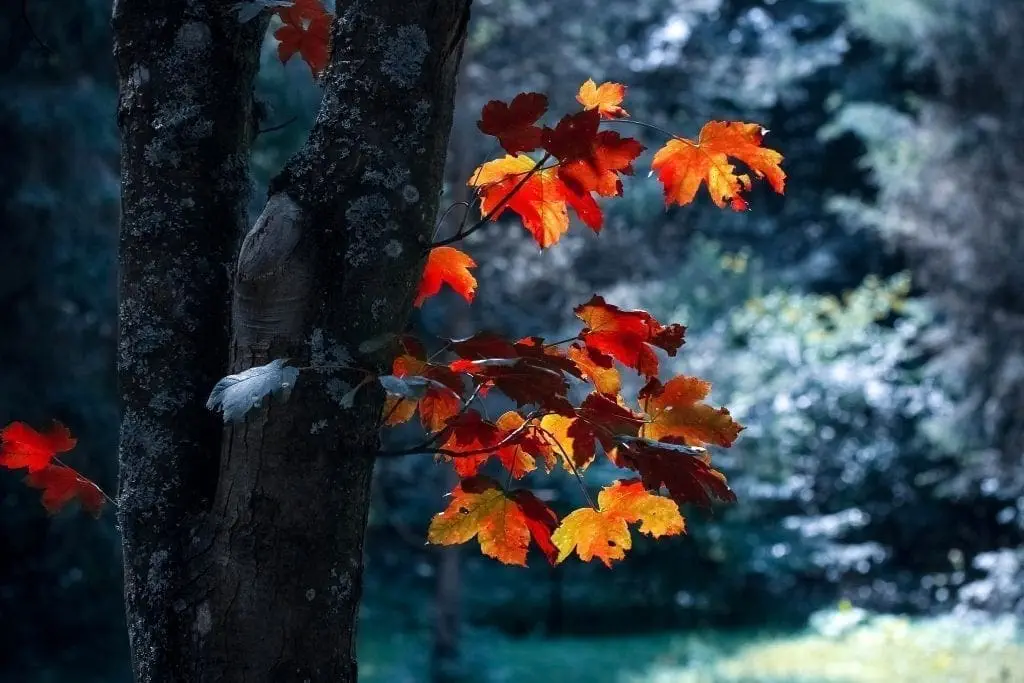 India is the only country in which we can see six seasons in a year, so if you love to travel and to plan to make your next tour here, keep this on the mind.
According to the Lunisolar Hindu calendar, there are six seasons, namely- summer, monsoon, autumn, pre-winter, winter, and spring. The summer season is generally between the months of May-June. In this season, the temperature usually rises, days become bigger, and nights grow shorter, and almost all the water bodies' dries up due to intense heat of the Sun.
Just after summer, the rainy season arrives, and it usually lasts between July and August. In this season, it has been seen that the sky is covered with dark clouds along with heavy rainfall.
After the rainy season, the autumn season arrives, which is also called the fall season. This season usually lasts between September and October. In this season, the leaves started drying, and watering bodies become clean.
After the autumn season, pre-winter comes, which usually lasts between November and December. In this season, old leaves started falling, and hence the season gives us a message that change is the law of nature.
After the pre-winter season, finally, there comes the winter, which usually lasts between January and February. The temperature becomes low, and various types of crops are cultivated in this season.
Finally, the king of all the season arrives. Spring season usually lasts between March and April. This season is considered as the most beautiful season among the six seasons. Not only that, but new leaves also emerge.
5. World's Largest Family
According to the last count, Ziona Chana, professionally an Indian politician, court man having the world's largest family with 39 wives and 127 offsprings. They all live with him in his 100 roomed four-story house situated among the hills of Baktwang Village in Mizoram, India.
Generally, in his family, the cooking is done by his wives, whereas the daughters do the rest of the household chores. Having established a school for children, he appointed his brother to look after it's functioning. He is known all over the world for holding a world record as the head of the "World's largest Family." Believe it or not! But these types of things happen only in India.
6. Most Expensive House
Now here is a small task for you. Just Google, 'most expensive house in the world.' I think you got the answer. Yes, Antilia is the correct answer. It is situated on Altamount Road in Mumbai, India. Antilia is known as the world's most expensive house, and it's worth around $1 Billion.
The owner of the house is none other than the chairman of Reliance Industries Mukesh Ambani, who is also the richest person in India. Antilia is a 27th story mansion that is made on a total area of 4, 00,000 square feet. It contains a garage with a space of 168 cars. Not only that, but it also has three helipads on its roof.
7. Doors Without Locks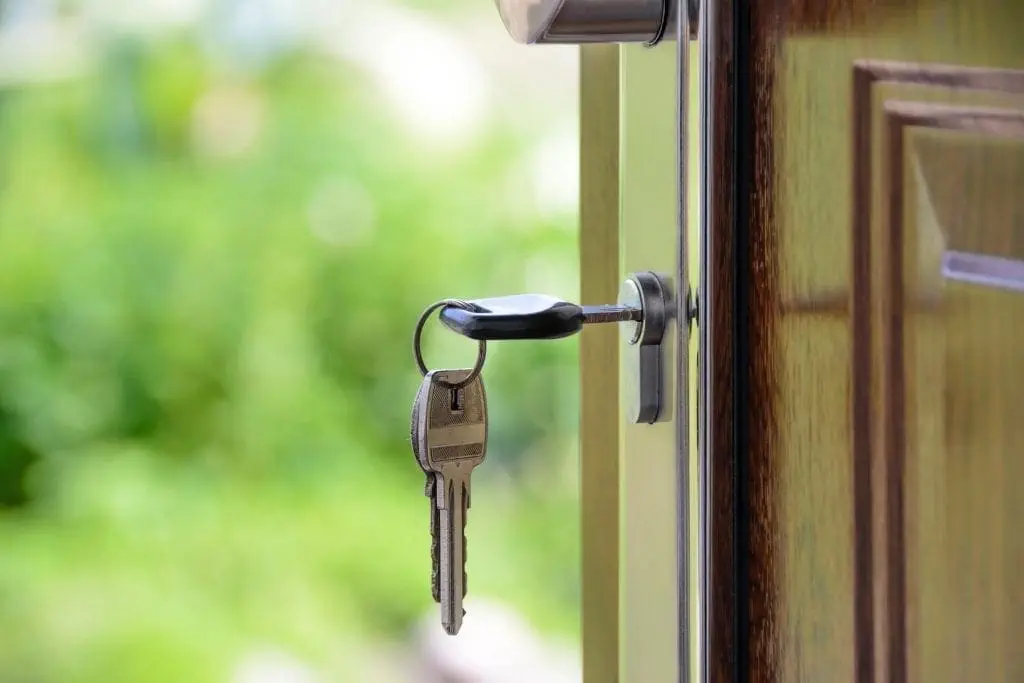 In the list of things that happened only in India, one of them is 'doors without locks.' I know it is hard to believe these days that house without locks is possible. A village in Maharashtra, India, named Shani Shingnapur, where there are no locks in the front doors of the homes, no locks in the shops, and even banks are unlocked.
Nowadays with the number of thieves are increasing the familiar people are also ensuring their safety and improving their security everywhere, whether it may be their houses or maybe their shops, but the strange fact of this village is the local people never feel insecure here. These things happen only in India.
8. Indian Cuisine
Generally, Indian cuisine is classified into three categories, namely Sattva, Rajas, and Tamas. India has many regions, and so their cooking style also varies from one region to another region. This wide variety of cuisines is food only in this country, so this is also in the list of things that happen only in India. There are so many dishes of South India like Dosa, Idli, and Sambhar. Punjabi dishes include Makki di roti, Sarson da saag, and lassi. Rajasthani dishes include Laal maas, Bajre ki roti, Mirchi vada, and daal bait.
Kashmiri dishes include Rogan josh, Modur pulav, and yakhni lamb curry. On the other hand, Bengali dishes include Chingri malai curry, Dalna, and Soresbata ilish mach. Mughlai dishes include Biryani Kebabs and Kofta, whereas Gujrati dishes which include Khandvi, Dhokla, and Thepla.
9. The Highest Rate of Vegetarians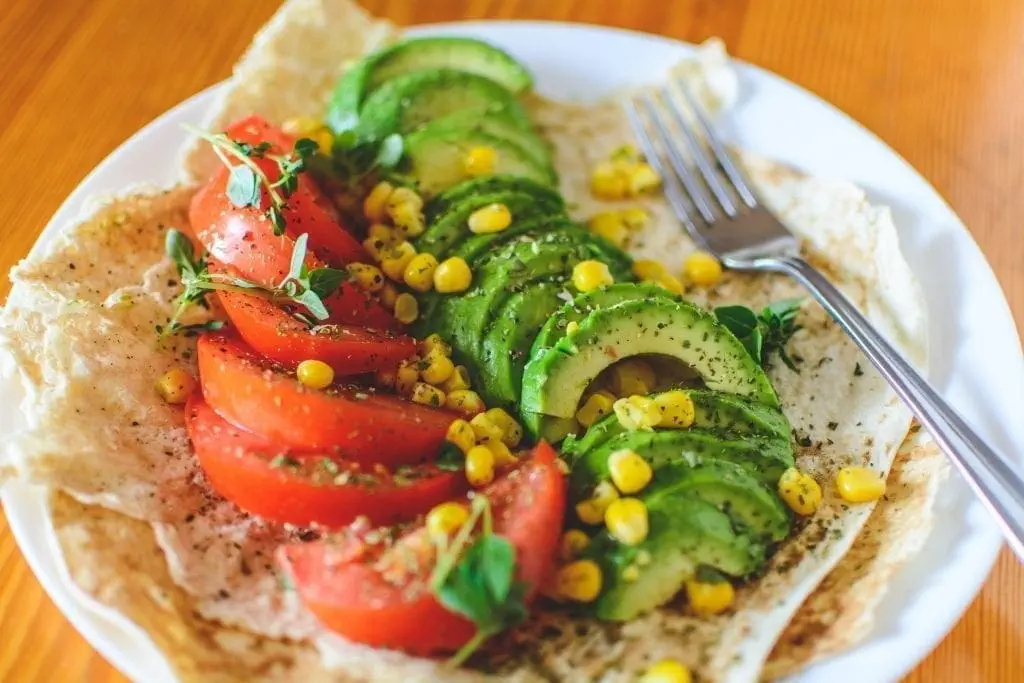 India is one country in the world where there is a minimum amount of meat is sold per year. The reason behind it is the country has the highest rate of vegetarians. It has been seen that up to 31% of the total Indian population is a vegetarian, and another 9% of the population eat eggs but not any kind of meat.
10. Variety of Spices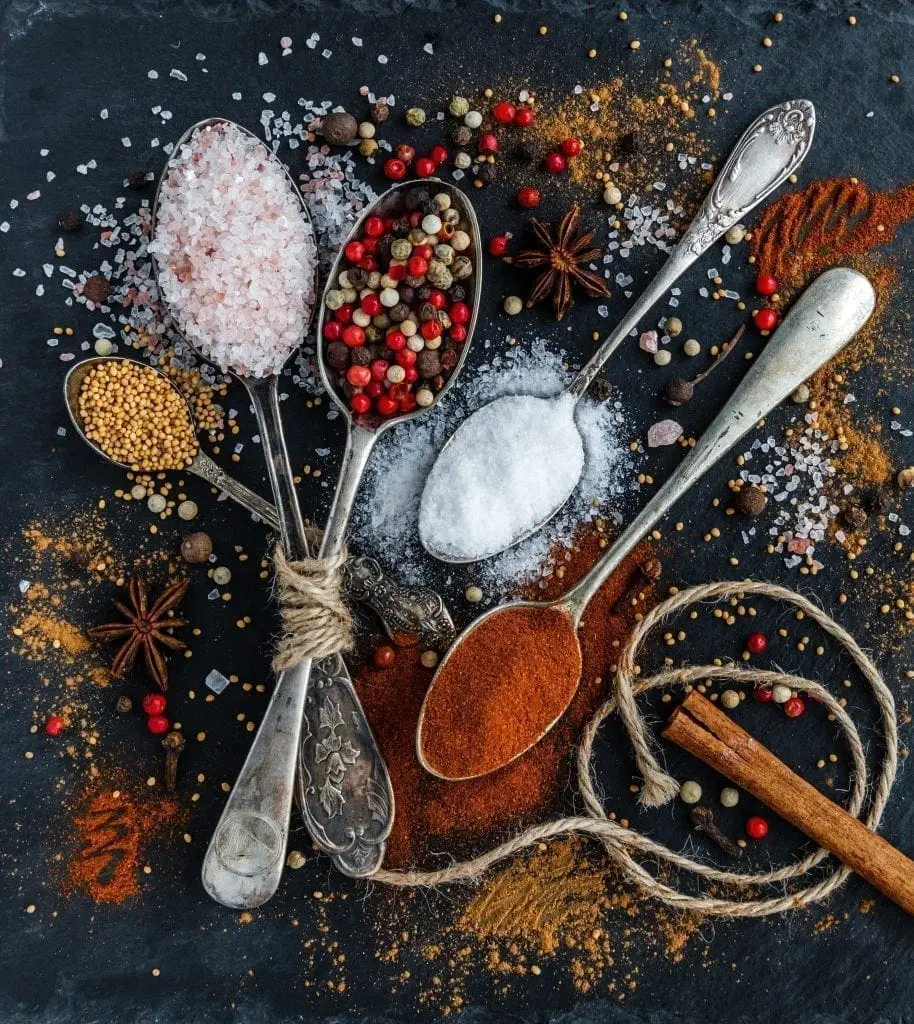 The difference between the foods of western countries and India is spices used in it. Indian people use spices in their food, whereas western people use herbs in their food. The country is also known for its massive production of spices. Almost 70% of the spices are exported to different corners of the world. Spices like Turmeric, Fenugreek, Mace, Cumin seed, Cardamom, Cinnamon, Saffron, Cloves, and Mustard seed are popularly used and cultivated here.
11. Twice That of Hollywood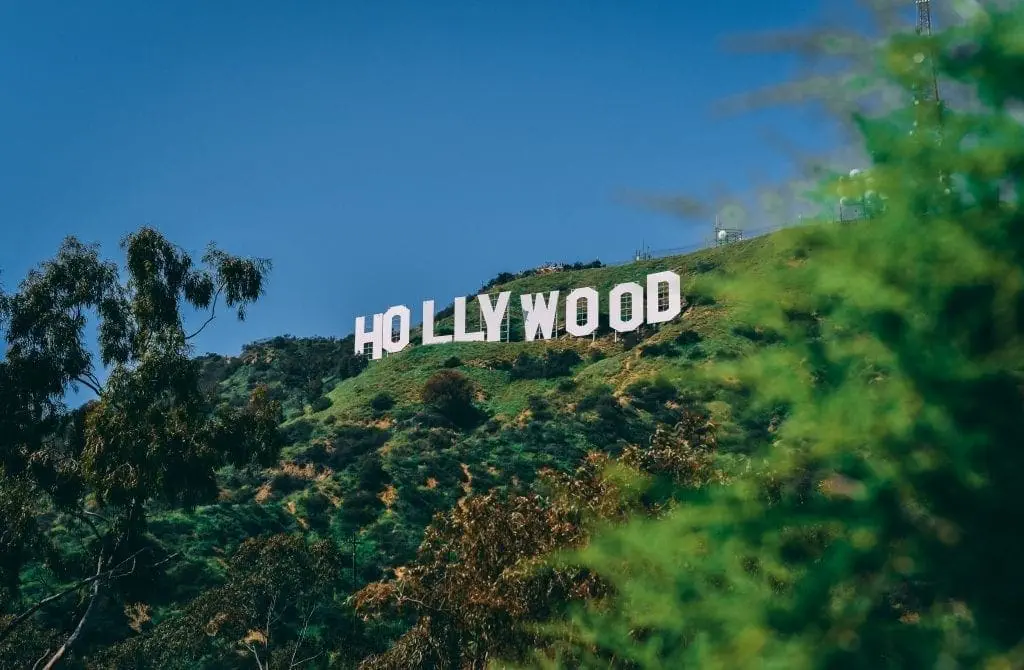 Do you know that India's Bollywood is the largest film industry in the world? You can't believe that India's Bollywood industry produces a total of 1200 films every year, which is double the number of Hollywood industry releases per year. Films like 'Dangal,' which had made a record of 2000 Crore from the box office worldwide. Not only that, 'Bahubali 2: The Conclusion', which had made a total of 1810 Crore from the box office. Sound interesting, isn't it?
12. The Kumbh Mela Gathering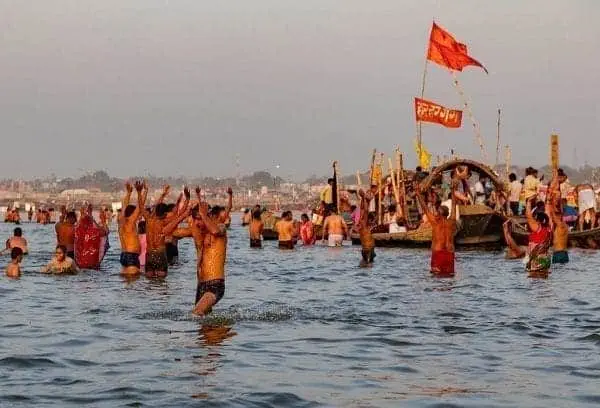 One of the oldest fairs in the world, Kumbh Mela, has been the oldest grounds for practicing Hinduism and for the gathering of a huge number of not only devotees, but also tourists to marvel at its glory, and take in the sights that the gathering is spotted from the space. This festival is celebrated once in 12 years at Allahabad. Not only that, but this Kumbh Mela is also considered as the world's largest gathering.
13. Cows have I.D. Cards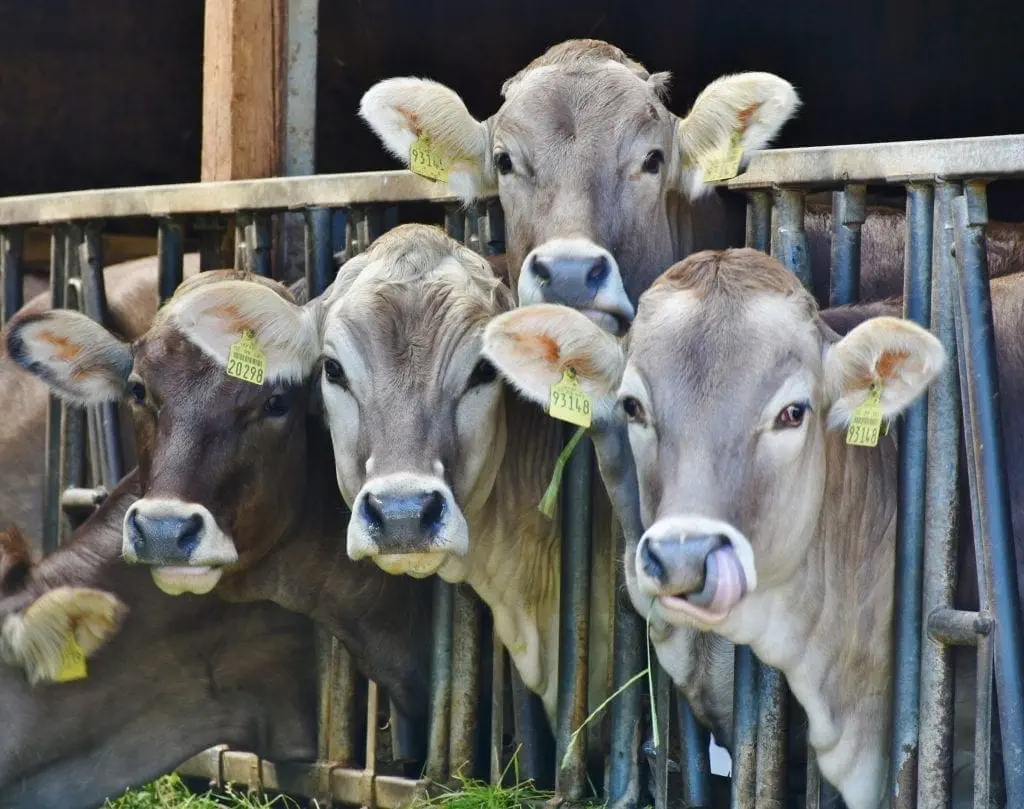 Weird to listen, isn't it? Cows to have I.D. cards here. In West Bengal, cows, too, have their photo Ids. This is to make sure they are not smuggled to Bangladesh. Prime Minister of India has also initiated a plan of assigning unique 12-digit identification numbers to around 88 Million cattle to ensure they are vaccinated on time. That's a smart idea for monitoring the cattle, I must say. These things happen only in India.
14. Gold-clad Housewives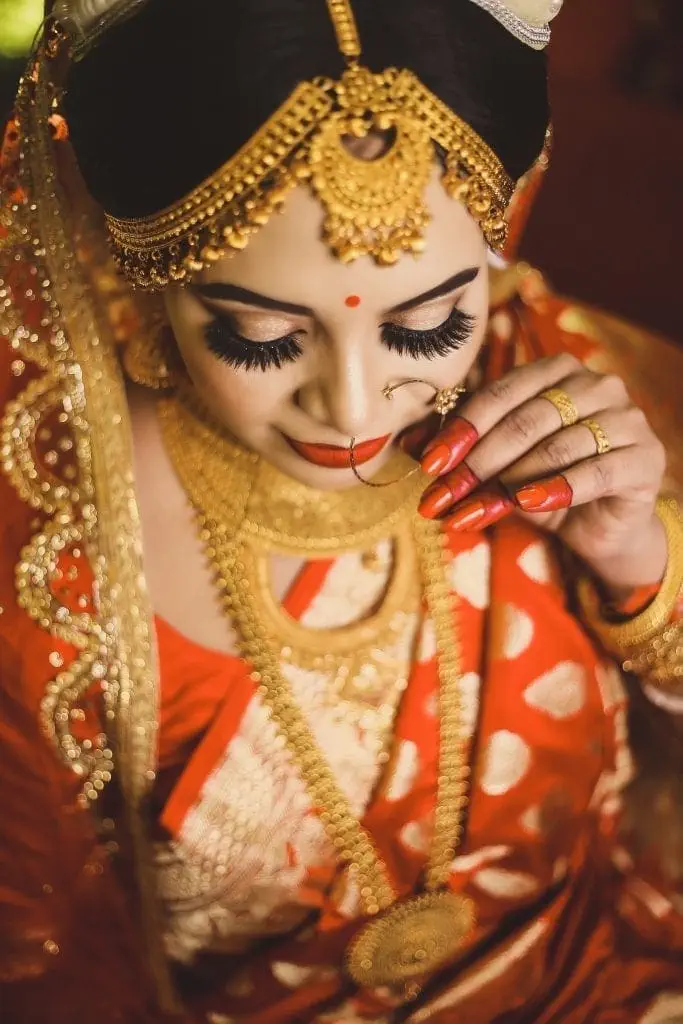 Now here is a strange thing which I am going to tell you. The Indian housewives have a total of 11% of the World's total gold. Can you imagine that this is more than the combined stock of the U.S., Switzerland, Germany, and the International Monetary Fund? Over 18,000 tons of gold the Indian housewives have and the worth of which is more than $950 Billion. These things happen only in India.
15. Wedding rings are worn on the toes
There are various strange things happen only in India. India is the one country where there is a custom in which the groom must put a wedding ring on his bride's toe. These wedding rings are called 'bichiya,' and it usually wore in the second finger of their both toes.
16. Low Divorce Rate
The low divorce rates in India might portray a utopic condition, that Indians live happily-ever-after. If only that were the truth. Despite being the country with the lowest divorce rates, Indians are not as happy as they seem with their partners, and there's more behind the veil of statistics.
Many women in India don't have a voice of their own. With social obligations prioritized over individual happiness, many women feel trapped in our society where they have to drag a dead marriage around and not find happiness for themselves. Customs, traditions, and even judges asking women to think about their family reputation or kids are often predominant. Women lose legal battles even after fighting the uphill battle to get to the court in the first place, bearing the brunt of the society where women are considered guilty, and men are left alone until a fair trial in a court, which also gets biased.
17. Cops are Paid for Having Mustaches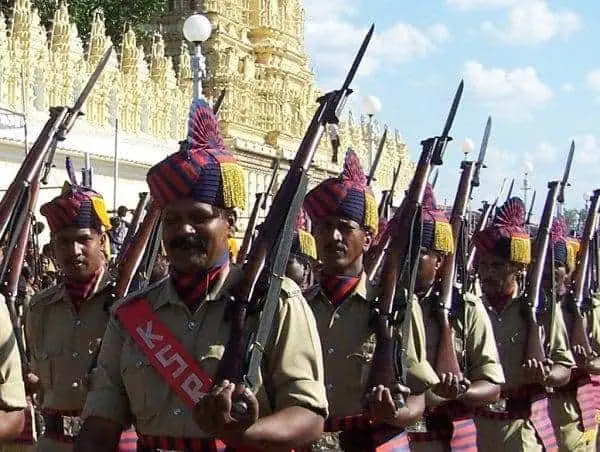 There are a number of strange things happen only in India. Now, this one is quite weird, isn't it? Officials in Madhya Pradesh believe that men with mustaches are seen as more respectful. This is the only reason cops in Madhya Pradesh are paid for having a mustache. Though it may be a little amount still, it is so strange, and these types of things can happen only in India, right? 
18.The Lowest Cost in Space Missions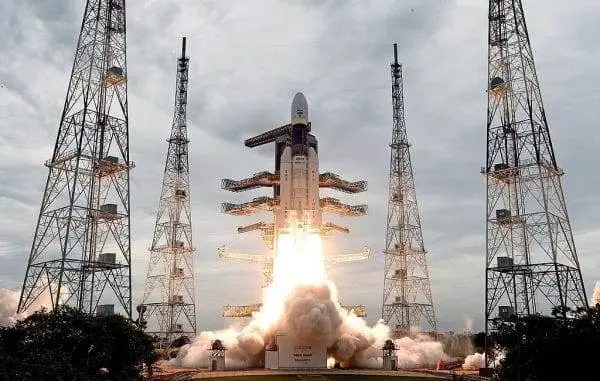 While organizations like Nasa take up Millions of dollars to send crafts to space, India has had a history of sending rocket missions at a fraction of the total cost. And they have been very productive.
India uses PSLV systems, which is a little cost to not only operate but also launch into space. Currently, India has also started using GSLV for higher payload delivery. It is for this reason that India is often chosen as the country by many countries in the world, to send satellites into space because of its economic viability and promise of a negligent failure rate.
ISRO has started its mission Chandrayaan 1 on 22nd October 2008 and completed on 28th August 2009 which was India's first lunar probe. Again on 22nd July 2019, ISRO has started its mission Chandrayaan 2 to Moon. An ongoing mission, Mars Orbiter Mission also called Mangalyaan which was started on 5th November 2013. 
19. An Innovative Way to Use Beverages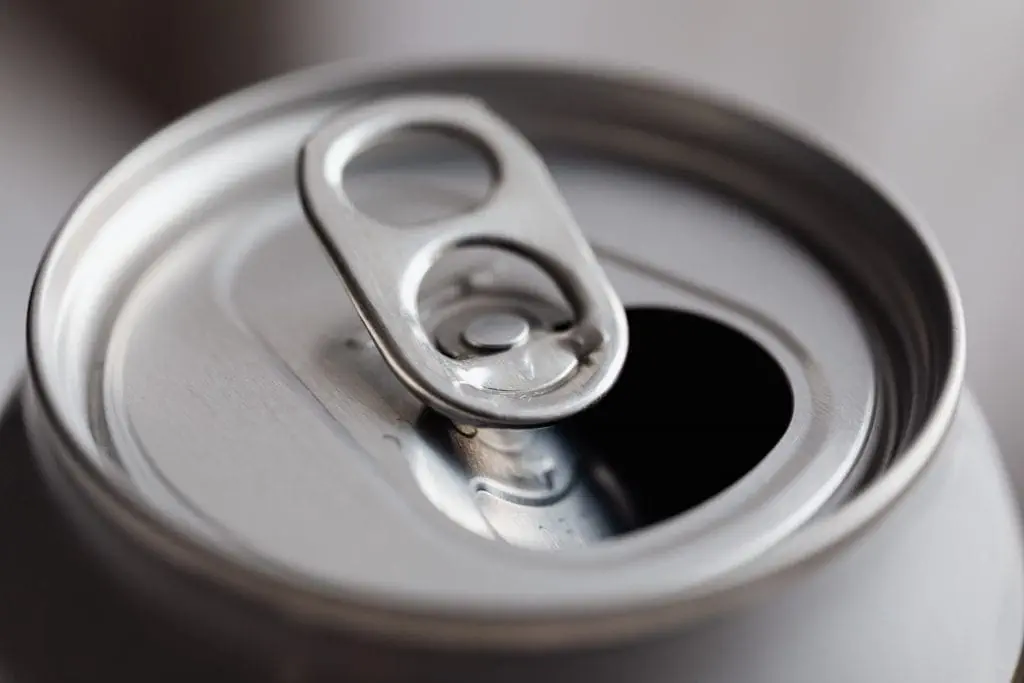 For us, beverages are a kind of soft drink that we use only for drinking purposes. But here again, the Indian farmers prove us wrong and they use it in an innovative way. Beverages like coca-cola, Pepsi are used instead of expensive pesticides. Pesticides generally cost Rs70 per acre, but if beverages are used, it costs Rs55-60 less per acre. As this innovative way to use beverages is only used here, that is the reason it is also in the list of things happen only in India.
20. Avoiding Civilization
For a country that houses very old civilizations, we have no shortage of tribes in India. One of those tribes calls the Sentinel Islands their home. The Sentinel Islands is one of the last places on the planet, which is still untouched by modern civilization. These things happen only in India.
It is in the Bay of Bengal. The tribes of the Sentinel Islands are professional hunters, and they don't like the outside world to interfere in their life, which makes these islands the most difficult place to visit. The interesting thing isn't it?
So, here is a list of 20 things that happen only in India. I hope while reading this article, you have come to know with many unknown facts and things happen only in India.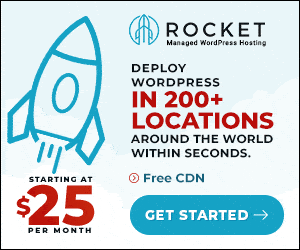 Originally posted 2020-06-26 22:09:06.