As an affiliate-driven website, Icy Tales earns from qualifying purchases.
Are you looking for gifts to gift it to your special one, colleague, or friends and family? Well, you came to the right place! We have assorted some cheap yet unique best gifts under 1000 rupees ideas for every occasion for you!
Best gifts under 1000 Rupees for Special ones:
Personalized Led Cushion: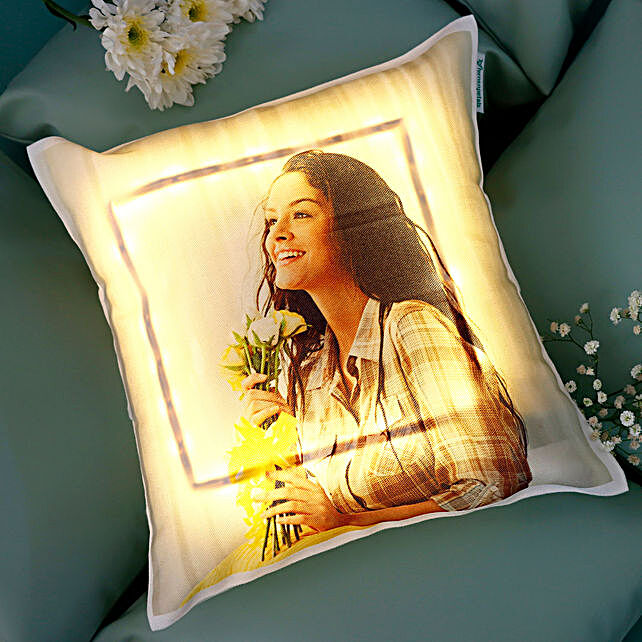 You can get your special one a personalized LED cushion with your favorite picture or his/her picture on it. It has LED lights inside so that it glows in the dark, and the image imprinted has a halo effect. This is a perfect gift that is unique and shows your love. 
Personalized Caricature: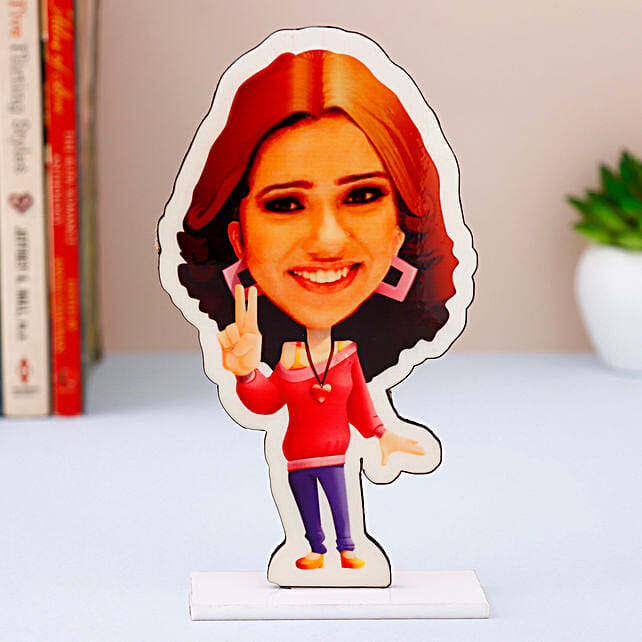 If you like to gift some fun and crazy gift for your partner, which will crack them up, but they will love it at the same time? Well, this is a perfect personalized caricature gift for him/her on any occasion. You can keep this in your car or even on your office table. You can choose the outfit relating to their profession along with the animated face of your loved one. This is an unusual yet fun gift.
Personalized Magic LED Mirror: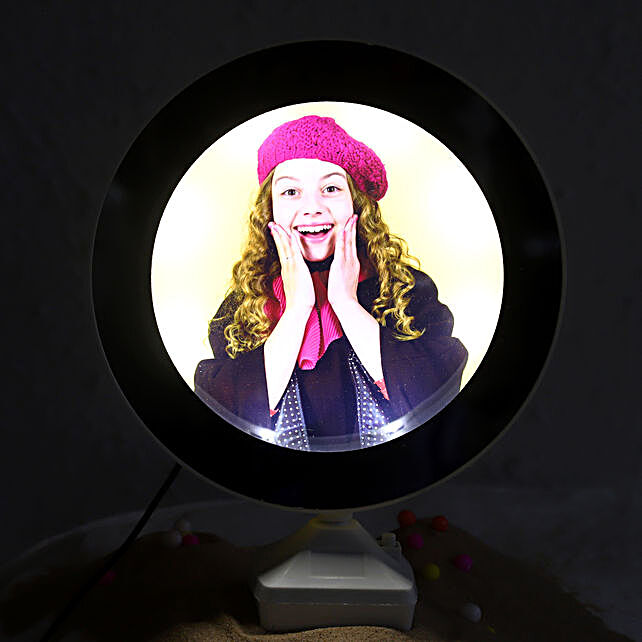 If your partner loves to groom themselves, but you want to amp their game up? Well, here is a new tech mirror that acts as a regular mirror unless the button is clicked, which transforms it into a personalized photo LED holder. This mirror is an ordinary mirror until you press the button to change into your beautiful memory collection. This is a perfect gift for him/her for birthdays, anniversaries, or any special day you like to celebrate.
Assorted scented candles:
An assorted scented candle is a very thoughtful gift as smell plays an important role in our brain. If the smell is pleasant and aromatic, it calms, energizes, and accentuates the brain function. Pleasant smelling places always attract good energy, which is why this gift is a good investment and a well-thought gift which definitely will make him/her happy. You can gift it to anyone and on any special occasion as everyone will love it.
Dartboard with Four shots glass:
This is a fun yet unique gift idea. If you want to make your drinking session with him/her or even your buddies, not the usual boring chit chat one, then this is the perfect gift idea for you. This dartboard has eight columns with options of full drink to half drink, pass with friends, or partner, and shoot again. You can change the options if you want. This will always ensure a fun-filled session with your special ones. The best part is it fits your budget and is a good investment.
Lunar Moon Lamp 3D:
If you love them to the moon and back, then what are you waiting for? Gift them a lunar moon lamp, which exactly looks like the moon. It is known to have a calming effect and looks super aesthetic too. You can gift her/him this to show you can bring moon on earth for them!
Mr. Tea Infuser:
This is cute and one of the best gifts under 1000 for your loved one. Sipping their favorite assorted tea after a hectic day is a favorite part of everyday life. You can gift this tea infuser, which is quirky and cute. This will instantly bring a smile on the faces while sipping tea and having a conversation with your loved ones.
USB clips with LED lights
You can amp up your bedroom decor with this simple but beautiful gift. Place all your memories and adorn them with fairy lights with this gift to your loved ones. This gift will be a charmer as it will bring back memories through the pictures, and the fairy light will add a glow to your personal space. 
Fridge magnets
Assortments of cute to romantic fridge magnets that are one of the best gifts under 1000rupees to personalize your fridge to attach pictures, drawings, and to-do-list. This is not a big gift but can be a smile breaker for a small surprise gift idea for him/her. You can out several such small trinkets to make a hamper to gift to your loved ones.
Infuser bottle
If your partner is into health and wellness, then this is a perfect gift for them. You can put vegetables like cucumber, leaves like mint or fruits like strawberry, kiwi into the infuser. This infused water is beneficial for health and adds a flavor to the normal water. This will be a well-thought gift for your loved ones as you can put your choicest ingredient into the infuser and use it accordingly. This gift makes it a thoughtful and practical present and one of the best gifts under 1000 rupees.
Best Gifts Under 1000 Rupees for friends and family 
Portable mixer:
If your family is into fitness, then fret not. This is an affordable yet worth it gift for your family or friends. Now you can take this portable juicer anywhere without the hassle to charge it. It blends fruits into fresh juice and can be charged by the USB cord, which is a hassle-free device for traveling or picnicking. 
Fold-able shoe organizer:
If your family is crazy about footwear and it often becomes messy in the house to organize them, this is a perfect and affordable gift to them. This shoe organizer is foldable and has compartments to arrange shoes or any size and style. You can take it during travels or even when you shift from one place to another without worrying to crease or damage your shoes.
Coffee stencil set:
If you want to add a twist to your daily boring coffee or want to impress the guests at your home, then this is a perfect gift to your household. This stencil set will amp up your high tea, you can also gift it to small cousins who want to be a part of cooking, but you can't trust them but also not exclude them. This stencil set will save you from the dilemma.
Keyboard and window brush:
This is for the OCD couples keen on cleanliness. Many people are allergic to dust and often the neglected dust particles stuck between the keyboards and small places are difficult to clean. This brush will help you reach out to the minute spaces to keep your things dust free and keep your loved ones from allergies and diseases. This is a cheap yet effective brush that is one of the best gifts under 1000 Rupees to give to your family any day.
Magnetic kitchen apparel holder:
If you are messy but like your kitchen to be organized and easy to handle, then this is a perfect gift you need. This magnetic kitchen holder can be wall-mounted. Since it's magnetic you can use it anywhere in the house other than the kitchen too. To hold tools in the garage or to attach stationery items for your study room. This is a perfect and useful gift for your friends and family.
Automatic toothpaste dispenser
To all the lazy bones there, this is the best gift under 1000 rupees for your family and loved ones. This toothpaste dispenser can be wall-mounted and will ensure you don't overdo your toothpaste in the morning. This is a perfect gift for the organized and systematic partner.
Lingerie organizer
All the ladies out there, this is a perfect gift for yourself and your girl-friends. You never knew you wanted this lingerie organizer but always wished you had a solution for keeping your lingerie systematic so that you avoid creased pads and bent wires in your lingerie. This is a savior for your troubles as it is cute and does its job in safeguarding your precious lingerie during travel. 
Microfibre towel
This is a must-have if your loved ones are 'gymming freaks' and they work-out regularly. This will be an essential add-on to the gym kit as it helps to soak out the sweat on the body completely yet dry quickly.
The microfiber towel will be easy on the wet skin and will not break your body hair while wiping. The towel can be used in other ways like 'scrunching towel' to diffuse the curly hair. This is a well-thought gift for your partner and family which is cheap yet effective, best gifts under 1000 Rupees.  
24K gold playing cards
This will be a vanity gift for your family. This will be the show stopper in all the card games you play in your family gatherings. A small but an impressive addition to the boring plastic paper cards which now you can replace it with this 24k gold royal playing cards.
This is a perfect way to set your first impression to all who come to your family gatherings. Amp up your game with this deck of card which is cheap and affordable, one of the best gifts under 1000 rupees!
Non –wire Desk lamp
This portable desk lamp is an essential commodity for your late-night works when the electricity goes off or to aid your children's study during a power cut. It looks sleek and elegant, with various shades of pastel color available to choose from. The stem of the lamp is flexible and can be adjusted according to the needs. This is a composite and useful device for any occasion which can be used in a versatile manner.
Water bottle with pillbox
This is a must-have commodity for your family, especially if they have daily medications. This water bottle with a pillbox is a perfect combo that your family needs. The hassle to separate medications and an additional glass of water can now all be found in a single solution water bottle with a pillbox, which will ease out the whole process of remembering, tracking, and taking medicines daily. 
 Best Gifts under 1000 for colleagues:
Beer bottle chiller
This is a perfect gift for your colleague, which is unique yet in budget. This beer bottle chiller is what everyone needs because everyone agrees beer tastes better when chilled. This fits easily in the pitcher or bottle of beer to keep it chilled. You can forget the mess created by the ice spills and make it more professional by gifting them these.
Multipurpose chair table storage box
All these features in one single item? Well, yes, this cute and versatile storage cum chair box is a perfect gift for your colleague on any occasion. This is three in one usage best gifts under 1000, which is pocket friendly yet user friendly. You can gift this for a house warming celebration or even for any such similar occasion which will help them to organize as well as utilize space efficiently.
Pinboard and whiteboard combo
This is a well-thought gift as your college can use it to organize their work, stick up photographs or notes as well as write their thoughts on the whiteboard. This is the best gift under 1000, which has multipurpose and is professional. You sure will please the receiver with this small yet practical gift which you can give them on any occasion or even without an occasion. 
Armrest organizer
You never thought how useful this product would be unless you lose your remote, pen, or comb on your sofa. This armrest organizer is what you need, and you can gift it to your colleague. This will ease a lot of mess in arranging the drinks, pop-corns, remotes, and whatnot. The all in one gift to solve all the messiness and hassle while watching a movie or finding the lost remote control. You can now forget all those and gift your colleague or family this wallet-friendly gift.
These were some simple but very thoughtful gifts to present to your loved ones, family, or even your colleague. You can now be stress-free on the budget yet give them some valuable and unique gifts which are multipurpose and practical.
These assorted best gifts under 1000, which we collected for you, can be gifted during any occasion like birthdays, house warming, family gathering, office meets, or gift exchanges. 
If you liked the gift ideas, do leave a comment and let us know if you took any ideas from these.
——
Picture and ideas credits: propshop24.com