As an affiliate-driven website, Icy Tales earns from qualifying purchases.
Baby showers are essential for the mom-to-be since they show how well the guests understand her wants and desires. These items can be added to the baby registry if the parent wants.
Whether it's a friend's, cousin's, or aunt's baby shower, we all want to give them the ultimate baby shower gifts to earn the title of best aunt or uncle. Here are some recommendations on baby shower gift ideas to help you wow the mother with your special shower gift:
Baby Shower Gift Ideas
1. A Pregnancy Pillow
Pregnancy aches and discomfort throughout the body intensify as body weight increases during pregnancy, and pregnant pillows can be utilized to provide relief, especially for a good night's sleep. A pregnancy pillow is a perfect present for every expecting mom since it relieves pain when sleeping or lying down.
Pregnancy pillows help support the belly and provide comfort when sleeping, minimizing discomfort in the hips and pubic bone. It allows the mother to sleep comfortably while allowing proper blood circulation.
This can allow a variety of sleeping postures while also reducing pain. It is available for between 1000 and 2000 rupees.
2. Diaper Bags
A diaper bag is no longer just for carrying diapers but also for carrying everything else a child needs. It meets the demands of both moms and children.
A colourful and adorable bag with several sections. Diapers, wipes, spare clothing, and even a portable changing mat for the child can be included, as are some extras for the mother, such as a bottle of water and chocolate. It is easily available for about 700 and 1000 rupees.
3. A Changing Pad
A changing pad is a layer of cushion or fabric where babies are laid to change their dirty diapers or clothes for parents. It gives the infant comfort and a sanitary environment for the baby.
It's even better if it's portable, especially for squirmy babies, and when you're not at home, there's a risk of infection. It can be bought within a price range of 300 rupees to 1000 rupees. Some of them have a diaper pail free with them.
4. A Gift Card
This may appear to be a lazy option, but it is a nice one, especially for expecting parents, since the mother has the flexibility to purchase anything she desires based on her needs.
The mom will be satisfied with a gift card because she will be able to buy a gift she appreciates rather than pretending to appreciate an awful gift. Gifting a gift card should be worth at least Rs 2000.
5. A Bottle Warmer
It is essential to feed your baby milk at the proper temperature, so it is comfortable for the baby to digest and does not burn your baby's mouth and throat. The mother may also quickly warm breast milk without difficulty, particularly shortly after giving birth, sparing her from further strain.
It's a must, especially for new parents. It's easily available within a range of 1500 to 3000 rupees. A bottle warmer is quite a unique baby shower gift.
6. A Noise Machine
A noise machine can help some babies sleep apart from their mothers and not in their arms. A sound machine produces a tranquil environment for them to sleep in, allowing them to sleep sooner and with less difficulty and saving the mothers from all those restless nights.
It may produce noises resembling raindrops, wind, or even ocean waves. It is available for purchase only between Rs. 1500 and 2000. It can be easily bought online for 900 to 3000 rupees.
7. Baby Lotions
For the first several months, a baby's skin is susceptible. Baby lotions keep their flaky skin from drying out further and may even be used to treat diaper rashes. Considering the baby's skin is so delicate, utilizing such a lotion helps nurture the skin.
Purchase just those that are chemical-free, soft, and safe for the baby's skin. The best is petroleum jelly, which also helps the infant feel nice. It costs only 200 rupees to purchase.
8. Stretch Mark Lotion
During pregnancy, women may gain weight quickly, causing stretch marks to form on their skin. Moisturizing with stretch mark lotion keeps skin protected and soft while lightening stretch marks.
Himalaya Stretch Mark Cream and Blue Nectar Bio-Oil for Stretch Marks are two of the finest. The price range varies according to the lotion's brand.
9. Humidifiers
Humidifiers are ideal if the infant is delivered in the winter or during a dry summer. The dry air might create sore throats or dry coughs, so a humidifier would evaporate the air and cool the surroundings.
The Vicks Mini Cool Mist Ultrasonic Humidifier or Honeywell HCM350W Germ-Free Cool Mist Humidifier is a top-notch humidifier. The cost ranges from 700 to 1500 rupees.
10. A Swaddle Blanket
A swaddle blanket is a thin blanket wrapped around a baby to make them safe and warm. The kid's natural movement is to startle from time to time; the swaddle protects the child from these.
In addition, the infant feels protected, as though in their mother's arms, and learns to self-soothe. These come in the prettiest colours and designs and are handy. Excellent quality yet reasonably priced one costs only 600 rupees.
11. Soft Toys
Soft toys are a reasonably common present; babies adore plushies, which help them improve their social and communication skills. It is incredibly soothing to them, helps with anxiety, and feels very nice and smooth on the skin.
Purchasing a soft plush made of fleece or plush would be ideal. They are adorable and come in a variety of shapes and sizes. It costs between 300 and 700 rupees to purchase.
12.Baby Gear
Baby gear includes baby walkers, strollers, carriers, car seats, bikes, high chairs, and so on. These are one of the most essential items for the parents of a new infant since they make it easier to travel with babies and allow the child to grow healthily.
It would be a unique present because not many people choose to gift them as they're a little pricey, but if you can afford it, go for it. These vary between 5000 and 10,000 rupees.
13. Books for Infants
Several books available for newborns nowadays might help them develop their sensory and tactile skills. There are different materials in the board books, as well as puppets and even sound generators (sometimes even with real human voices!!!) to assist them in strengthening their listening abilities. These books are available online and in bookstores. They cost between 300 and 700 rupees.
14. A Nursing Cover
A nursing cover is like a wearable blanket the mother uses to cover herself while breastfeeding her infant, providing some privacy outside the house. It's also handy at home when guests arrive, and a cover is required while breastfeeding.
Such brackets make fantastic presents available in various colours and styles. Since they are customizable, you may also personalize them for the mother-to-be. These are available for between 500 and 1000 rupees.
15. A Monthly Milestone Blanket
Parents may chart their baby's growth using monthly milestone blankets, which are blankets with measurements and markings against attractive backdrops. They are super cute where. Monthly baby pictures can be taken to track their growth.
The monthly milestone blanket may be placed on the floor, and the baby can be laid on it. These blankets are often composed of fleece on Minky fabric with the numbers 1 to 12 printed. The number of months can be recorded with an object, and a photo can be taken for memories.
16. Play Mats
Playmats serve as educational toys for tiny kids. They are foldable, made of foam with a simple cotton cover, and super soft. They aid and support motor development by enabling children to move their bodies, offer tummy time and play on their sides.
These also provide a clean environment for children to play in if parents take good care of them. These mats are also very effective in helping with hand-eye coordination.
17. Bath Time Seats
Babies become restless at bath time, and parents must exercise extreme caution to avoid scratching the baby's bare skin. Bathtime seats make bathing newborns easier; use them for extra safety, but never leave the baby alone. These are around 1000 rupees.
18. Burp Cloths
Burp cloths are a must-have and a baby essential for new parents since newborns spit out and often burp their stomach contents. It is a great shower gift.
These towels are a great gift considering they assist in cleaning their faces when they spit. The ideal burp cloths are cotton and can easily be machine washed. These do not cost more than a thousand rupees.
19.A Smart Bassinet
Bassinets, in essence, create a comfortable space for the infant to sleep; it is a great shower gift. Smart bassinets take it to the next level by rocking the baby from one side to another, allowing them to feel incredibly snug and advantageous if the infant has sleeping difficulties.
These even create shushing sounds, other noises, or tunes helping the baby sleep better. All of these activities are programmable by pressing a button on a remote or via an app, which also aids in easy movement.
20. A Gift Basket or Gift Box
Gift baskets or a Gift box are a personalized gift that doesn't cost much, looks remarkably lovely as a present, and can have all the essentials for the baby. A gift basket may contain various appropriate products for both a baby boy and a baby girl.
A blanket, skincare for the baby and mother, bottles, bibs, sponges, body wash, and even a gorgeous bathrobe can be included in such a gift basket.
21. Customized Pillows and Mugs
These are a fun gift since the mother would never purchase them, and they are fairly unusual. These serve as both a souvenir and a valuable pieces of memory. The mug or cushion may be personalized with the baby's due date or a thoughtful message for the expecting mother.
These are extremely one-of-a-kind and stick out above other gifts. These do not cost more than 700 rupees.
22. Weighted Blanket
Weighted blankets are the perfect gift for new moms considering they give comfort during postpartum depression. It allows the mother to unwind. It is already a source of tension and anxiety for mothers to sleep comfortably at night; using such blankets allows them to do so. It is suitable for both naps and long nights. The starting price for such items is 2000 rupees.
23. Subscription Boxes
These are the ultimate baby shower gifts, particularly for a first-time mother. A three-month subscription package can be given to the new mom as an extra treat after all their hard effort and sleepless nights. They spend a lot of time attending to others' needs that there isn't enough time for them at the end of the day.
They include six to eight health goods such as candles, essential oils, quirky décor, sleep masks, mugs and water bottles, and tasty snacks. There are even goodies for the baby like baby food, organic cotton clothes, diaper bags, bath toy, diaper pail etc.
24. Baby Clothes
Clothes are baby essentials and are at the top of the list of items to get for the newborn. It would be a beneficial present because newborns require a lot of clothes as they are constantly soiling theirs and rapidly outgrowing the previous ones, so these are the ultimate baby shower gift.
Giving onesies, a tiny pair of mittens or even baby shoes would benefit the parents. These may be customized and come in various sizes, colours, and designs.
25. Stroller Organizer
When travelling with a baby, it's critical to have everything within reach, but it's not always simple to quickly go through the diaper bag. Thus stroller organizers come in handy. It is a wonderful method to give extra storage and keep essentials like the Sippy cup or even the mobile phone and diapers within easy reach.
Some stroller organizers contain several sections to contain essential goods and are waterproof to make cleaning easier. Others have only a few compartments but vast pockets to keep everything in one place.
This can be readily attached to the stroller's handle, has lovely patterns, and is lightweight. Some stroller organizers are multi-functional and can be even attached to most tables! These are very useful, especially for new parents to be.
26. Diapers
Even though it may seem apparent and weird, diapers are one of the most important necessities for a kid and the nicest present parents can receive. It is one of the best baby shower gifts. Parents go through a lot of diapers in the first year, so having a cache is extremely important, and purchasing diapers may assist with that.
They may be easily packed in a pack or box and then wrapped with bows, or other charming decorations can also be done. There are several sorts of diapers to gift, including reusable, disposable, and flushable diapers. You may provide whatever one you believe would be ideal for the parents' use.
27. Baby Carrier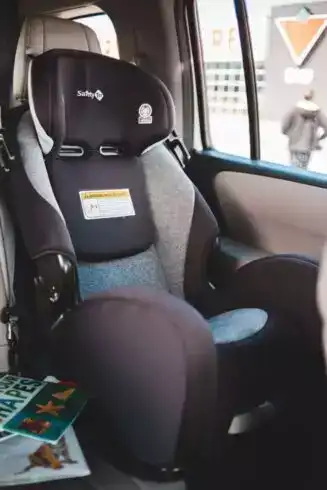 Baby carriers are cushioned strips of super-soft cloth draped over the shoulder and across the front to hold the infant in front effortlessly on the chest. It is appropriate even for infants, but you must ensure that the kid's head and neck are supported and that the baby can breathe freely.
This ensures that the infant is snugly wrapped and that the mother or father may comfortably accomplish all of their tasks. These are suitable for all the new parents and are a perfect gift.
28. A Photo Album
A photo album is one of the most thoughtful gifts to offer to expect parents because they are excellent for collecting images of the baby's life as it grows older and protecting the moments and all the exciting events they cherish the most, just like a memory book. A picture book can also be given to the child in the future to help them enjoy the voyage and recall their infancy.
Parents may keep essential first memories in a memory book, and they can even place a strand of the child's hair in the album in a pouch, or the baby's hand print on the footprint, or even a few fabric pieces or things that the baby once used, these turn out to darn cute!
29. Door Sign or Door Mat
Such is one of the most unique baby shower gifts. It would be quite creative to put up a sign on the door or use a doormat outside the baby's room, suggesting that there is a sleeping baby inside, as it not only lets a guest know that the baby is inside and not to enter the room hastily, but it also adds to a fun element of the décor.
It's a beautiful welcome present for the newborn since anyone entering the room will know that there is a baby inside and should be quiet before entering. It would even assist in dusting their feet so that the baby's nursery would not become soiled.
30. Baby Nail Trimmers
Even a newborn's nails should be cut after the first few weeks since they begin to harden and become extremely firm; if the nails are not removed, the baby may scrape himself with the nails and bite himself, which may lead to infection. However, this must be done with extreme caution since a clipper that is too sharp or too wide might harm the baby's nails and even damage the skin.
Baby nail clippers are not pricey, and the blade is duller to guarantee a safe trimming experience. They develop quite quickly, and it is also critical to avoid dirt from entering under the nails. As a result, a baby nail trimmer should be on every expecting parent's list. This would be one of the best baby shower gift ideas.
I hope this list of baby shower gift ideas was fulfilling for you and it helps serve your purpose.