As an affiliate-driven website, Icy Tales earns from qualifying purchases.
There is something about mystery, and there is something about the uncertainty of who you're talking to that is always alluring, and always comes to mind when talking about Pen Pals, an exercise often practiced in schools to enhance communication and the craft of expressing oneself.
Still, the same mystery and uncertainty can and does get more intense when people write to people who have been charged with crimes and are completing their sentence in prison. However odd, the concept of Prison Pen Pals is not new and has been around for decades.
It is a given that people have varying opinions about maintaining regular or irregular correspondence with prisoners, there are ethical and moral issues that come into play when dealing with people who have been charged with crimes of varying intensities, ranging from theft to murder. However, Adam Lovell founder of WriteAPrisoner.com, a website on which inmates can post personal ads asking for pen buddies believes that letters sent while incarcerated have a good effect.
He was motivated by his mother's example, who tutored illiterate convicts at a Pennsylvania jail when no one else volunteered, as well as by organizations that have long assisted prisoners in finding pen pals. He told us, "I think they're doing a wonderful thing."
1. What Does A Prison Pen Pal Mean?
A Prison Pen Pal describes inmates who communicate regularly and often with other non-inmates. Unlike us, inmates have no internet access and cannot communicate in person like they do in prisons. Hence, they communicate with their pen pals outside of prison.
2. Why Write to A Prisoner?
It is universally acknowledged that the purpose of prison and the isolation from the free world is the betterment of an individual, despite this incarcerated individuals in different parts of the world are forced to lead a lonely and desolate life.  In many countries, the prison system is very harsh and the prison inmates are often devoid of their basic human rights.
Most prisoners lead a life that is severed from the outside world, devoid of healthy and healing relationships, in some cases this world of gloom is something that is well deserved as the convict is beyond salvation. However, it is important to note that in most cases positive interactions and healthy relationships with the outside world can have a positive impact on both male and female prisoners.
Apart from this, having a conversation with people who have been subjected to a very gruesome life, and have been forced to make harsh decisions can offer you a different perspective on life, privilege, and justice. the world that we live in is so complex and filled with people who have stories to tell therefore, the act of simply lending an ear to a troubled inmate can be a service to society.
Below are some stories of how people ended up in unexpected situations by choosing to sign up for prison pen pal programs.
3. Top 5 Prison Pen Pals Stories-
3.1. The Case Of Hazel and Kobe
Hazel, a junior studying social work, was intrigued by the nature of criminal justice and the prison system in her country, and she used the prison pen pal correspondence network to gain testimonies and better understand the ground reality of the inmates serving their sentences.
She wrote to Kobe, introduced herself and her passion for prison reforms, and to her surprise, Kobe wrote back, little did she know, that this seemingly insignificant step was going to alter her life forever.
Kobe wrote back, and with an open heart described his life story, how life had taken a turn for him, and how he wishes things could have been different. From then onwards, they began to write to each other back and forth, and what only seemed like a way to expand her passion for criminology, turned into what she describes as the " cycle of vulnerability people of color experience in our society"
His early years were marked by a lack of a father figure and a great deal of stress for the home with a single parent. After bouncing about the foster system, his uncle eventually made the offer for him to move in. He received instructions on how to sell narcotics and earn rapid cash. He was fifteen.
The thought of his thirteen-year-old young brother moving from one temporary household to another and then learning how to make a living illegally from the dominant male figure in his life, and leading the same life he was forced to live was unfathomable to him. He lost himself and decided to engage in crimes when he was forced to live on the streets. He was lonely and desperate to find a way to provide for himself and his family.
To Hazel, finding Kobe was like being shown a mirror into the glaring reality of the privilege she was born with, a reality that had not spared Kobe even when he was just 18- years of age. She thought the political and judicial system has failed Kobe and many African American teenagers like him.
The difference in their upbringing and the different realities that the two of them had grown up in, while Kobe lived a life filled with struggle, and loneliness, with no real support system or friends, Hazel grew up looking at the world with rose-colored glasses. The fact that Kobe was pushed into the world of crime when he was merely 15 years of age, was enough to shake a positive person like Hazel to her very core.
Soon enough, Hazel learned that a college education to start his life afresh was a dream out of reach for Kobe, due to prison, he was denied the benefits of financial aid, and there was no way he could afford the full tuition fee of any university. It is through Kobe that Hazel finds her purpose. To help Kobe live a better life. She decided to start a small business based on Kobe's intricate artwork and soon enough she had gathered enough funds to sponsor his education.
Here's the link to the business that they both now run together, while still pursuing their education:
https://www.freehandcollective.org/about.html#/
3.2. The Odd Case of Thomas Knuff
Thomas Knuff was sentenced to a 15-year prison time, for aggravated robbery with weapon conviction. During his sentence, Capobianco reached out to him through a prison pen pal program, and according to police reports they wrote to each other frequently for over 10 years, and developed a friendship based of off vulnerabilities. During the same time, Capobianco met Mann, who she soon developed a romantic relationship with. Upon his release in April, Capobianco and her boyfriend picked Knuff and offered to let him live with the couple.
Capobianco's sister reported her missing at the end of May. Police questioned Knuff and started an inquiry. Throughout the investigation, they visited the house multiple times, but coincidentally they never went inside.
Police found the bodies when checking on Capobianco's welfare at Mann's house three weeks later.
On June 30, Knuff was taken into custody after Mann and Capobianco's bodies were discovered in Mann's house with signs of decomposition. Police said they suspect the two were killed on May 11 and that they had been festering there for five weeks.
During the press conference, Parma Heights Police Chief Daniel Teel stated that "for many of them, this is one of the toughest crime scenes our detectives have had to deal with." "Not only due to the crime, but also due to the period of time and the circumstances in which the victims were discovered." What Capobianco believed to be a genuine friendship, which she discovered through the prison pen pal service, was actually a devil in disguise.
Find the link to the press conference attached below:
Parma Heights police give details in double homicide
3.3. David Goodell and The Six-Hour Drive With A Corpse
In August 2010, David Goodell murdered Viviana Tulli, a former girlfriend, after making his way out of a halfway house in Newark, New Jersey. In October 2008, Goodell was sentenced to prison for assaulting his ex-girlfriend and a police officer.
Goodell, who was 16 when he first encountered Tulli and was 11 years older, developed a correspondence with her through a prison pen pal service.
He asserted that he staged a seizure at the halfway house so that he could meet Tulli at a friend's house. He killed the 21-year-old thereby strangling her. After that, he put his victim in the passenger seat and covered her with a cap and sunglasses. According to reports, he spent six hours driving around with the woman's corpse.
3.4. Darren Pilkington and A Teenager's Worst Nightmare
One of the hardest realities for parents to endure is the death of their child, especially when the child dies at the hands of an activity the parents could have stopped with a little moderation and communication.
But that's exactly what Trevor and Sheila Fairhurst had to endure when their daughter was killed by Darren Pilkington, her inmate pen pal who became her live-in boyfriend after his release.
In a televised interview Sheila Fairhurst said that her daughter, only 15 at the time, learned that Darren Pilkington was looking for a pen pal, and romantic relationships after splitting from his girlfriend. Darren Pilkington was famous because he belonged to a small town, the same one as his future victim and girlfriend.
Pilkington was imprisoned in 2001 after being charged with manslaughter for fatally hitting a guy outside a bar. A "Britain's Darkest Taboos" segment stated that Fairhurst, then 15, started writing to the inmate but initially kept it a secret from her family members. After frequent exchanges and visits to the prison, they soon developed a friendship that transitioned into a romantic relationship quite soon.
Darren Pilkington, who was 24 at the time, killed Greater Manchester resident Carly Fairhurst, 19, in January 2006. Four years had passed since the beginning of their relationship, Darren had been living with Carly ever since his release, and Carly was subject to constant abuse and violence.
According to Wigan Today, in January 2006, Pilkington shoved Carly down a set of steps. He didn't call for assistance for his severely hurt partner until the following morning. A short while afterward, she passed away due to a shattered skull and cerebral hemorrhage.
Pilkington was declared a two-time killer after Carly's death, and he received a 10-year prison term later that year. The 35-year-old was released from prison (again) in November 2016 despite this terrifying moniker.
The Fairhurst's are now using their suffering to promote domestic violence awareness and to raise money for victim support counseling services through The Carly Fund. This was the odd case of a family losing their beloved daughter to a poorly researched prison pen pal experiment.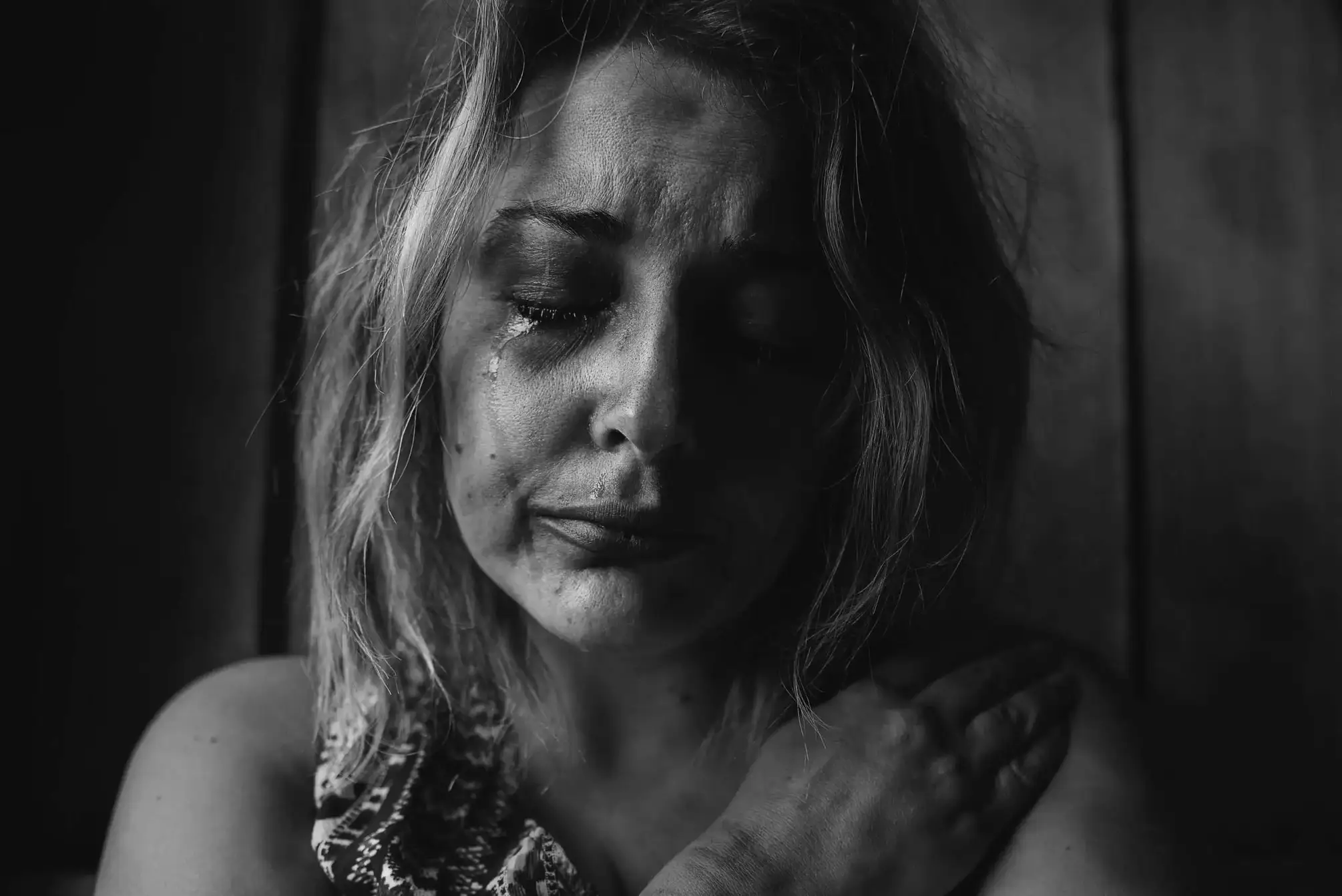 Stories like these not only tell us how vulnerable women are to crimes and injustices like these, but also are a warning bell to parents to overlook the online activity of their minor children, and keep a track of the kind of people they are associating with. While teenagers are keen on building connections and are in search of meaningful new friendships, it is advisable to be careful.
When people especially young women and children are looking to find prison pen pals, it is advisable to do thorough research and gather any resources necessary to truly understand the inmate pen pal before making any long-term commitment. An age difference between the non-incarcerated individual and the incarcerated person can be a huge red flag and is something that non-incarcerated individuals should be aware of.
However, despite the dangers, a lot of people are still drawn toward the relationship that can be borne out of a prison pen pal service, because a few people have beautiful stories to tell. For example the story of TiKTock star Katie.
3.5. The Beginning of Katie and Jaime
Katie a woman in the UK began documenting her journey as she penned down letters to incarcerated people in America, and started sending them letters and reaching out to them online via prison penpal services.
She started her journey promising herself that she "won't get attached" but ended up falling head over heels for Jaime when they met online.
She recently shared her story with her online when the prison service allowed her to meet Jaime, her prison pen pal turned lover, in person finally.
From the myriad of stories of the prison pen pal system, we see some end in tragedy and some are beautiful from start to finish. And that's where the thrill of these programs truly lies, in the mystery of not knowing how anything will end.
Click here to read more.