As an affiliate-driven website, Icy Tales earns from qualifying purchases.
The horror genre fans love to explore and discover free horror games. So, here is a list of six free horror games for horror fans to play.
Best Free Horror Games
If you are not scared of anything and are ready to face hell and have the appropriate survival skills, here are some fun and best free horror games for you to check out. These games bring the virtual world to life and make you their fan.
The various platforms you can play these games are stream and other independent platforms that provide free horror games. Some of these depend on striking visuals, whereas some games focus on the player's other sense organs and senses.
1. Spooky's Jumpscare Mansion
Spooky's Jumpscare mansion is a survival horror game. It requires a player to survive and complete a thousand rooms of terror. To play this game, you need a minimum of 4 GB RAM and 300 MB available space.
It is one of the must-play free horror games as it has a great story to piece together. Not everyone can survive these rooms. To get through the last door is extremely difficult as the last door is the spookiest.
2. Containment Breach
SCP- Containment Breach is one of the free horror games that are worth playing. Both children and adults both can play it. Joonas Raikkonen has developed the game. The gameplay has been based on the SCP Foundation website's fictional stories.
The player or the host has to explore a facility while figuring out how to escape the zone. Playing the game can be a little difficult at first, but once you get the hang of it, you will want to play it every day!
3. Silent Hill 2
Silent hill 2 is a free horror survival video game published by Konami for play station two. It is the second part in the silent hill series and revolves around a widower who receives a letter from his dead wife and then travels to the town of silent hill.
It is nearly impossible not to be hooked to this survival horror game. It is one of the best free horror games.
4. Slender: The Eight Pages
Slender: The Eight Pages was initially only known as slender. It is a free horror game released as a beta for Microsoft Windows and OS X by Parsec Productions.
The Eight Pages are one of the dark horror games that have been set in a forest and are played from a first-person perspective. It is one of the games based on Slender man, which has to be avoided while the player collects eight notes. The slender man is a quasi-folklore meme figure.
5. Bucket Detective
If you are a fan of darkness and want to check out a dark horror free game, then the bucket detective is one of the best horror games for you.
It will give you jump scares as this game of the horror community is scary and has a great mystery story. The player has to help a cult complete a ritual. The whale husband has developed it.
6. The Static Speaks My Name
The static speaks my name is the best free mystery, sad, weird, and dark horror free game with a different story. In this, the host is obsessed with a mysterious painting.
Anything can happen while you are in this game, so be ready for a scare. Also, in order to play this game, you will first need an speedy internet connection.
Other Scary Games
Here are some free horror games for the genre fans. This Halloween, enjoys playing these games on your computer.
Doki Doki Literature Club
Initially, the Doki Doki literature club may look sweet, and you would not expect it to be an adventure and a scary, intense game developed by Team Salvato.
You will realize that absolutely nothing about the game is sweet when you play it. It is one of the best free horror games played online and requires an active internet connection.
A character of the game may give you jump scares if you record the game and upload it on any page.
Half-Life
Half-life was named game of the year by more than fifty publications. Valve is the publisher and developer of this horror game that makes you experience hell in a sense.
The gaming genre is an online computer game and tries to create a really scary world. You can play this alone, or a multi-player is an option available too. If you fear death, then this is not the game for you.
Lurking
Lurking is a thriller-horror game where sound is the only way you see. The player is engulfed in absolute darkness, and they can only see by creating an audio pulse. This audio pulse can only be made by walking or throwing objects.
House
House is one of the free horror games in which the player goes through an adventure, and the aim is to sneak around and not get caught.
The gameplay is described as a race against time in a house to alter destiny. To play this game, you need a minimum of two GB RAM and 100 MB available space.
Through the Woods
Through the woods has been developed by Antagonist and published by 1C entertainment. In this world, a story of a mother and her missing son is shared.
Set in a deep forest, the game is enough to give you goosebumps, and its beautiful yet horror story makes it one of the most compelling free horror games.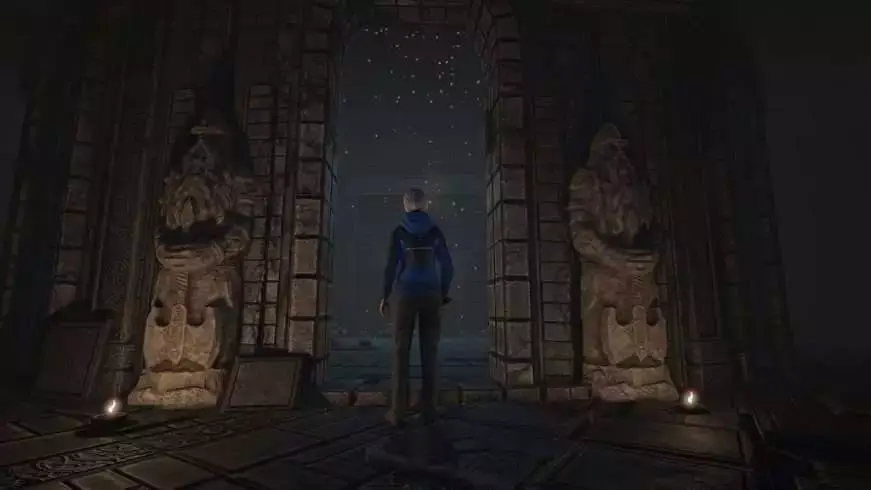 Duck Season
This game has been developed and published by stress level zero. It is a psychological horror and single-player game with a collection of stories. In this game, the player has to be the cause of the death of several creatures.
Night of the Dead
The story revolves around Lucy, who wakes up from a human experiment only to realize that she has been trapped in a city filled with zombies.
The developer and publisher of the night of the dead are jack studios. To finish this game, you will have to get food, build fortresses, collect various weapons and other equipment, and find clues through the journals.
Free Horror Games for PC
If you are looking for a collection of online free scary games with zombies, this collection will surely suit your needs. You do not have to pay a premium to get a good scare, and this list proves that.
Zombie Night Terror
Horror games with zombies are the best horror games. This fun horror game has two versions. If you like gaming and have an online connection, then this game will keep you entertained. The game has fifty levels and was released in 2016 July.
To win this game, you will have to solve some puzzles and fight powerful enemies. As the number of levels will increase, the difficulty will also increase.
To play this game, you need a minimum of two GB RAM and 600 MB available space. The processor should be intel core 2 duo or faster, and you need windows 10 OS.
Resident Evil
Resident Evil is one of the most popular and thrilling horror games of all times. A series of movies have also been released with the same title. In this game, the player gets trapped in the Spencer Mansion. The remastered version of the game offers more fear as it adds new surprises.
However, only some of the games of this franchise are free. For others, the players will have to pay an amount.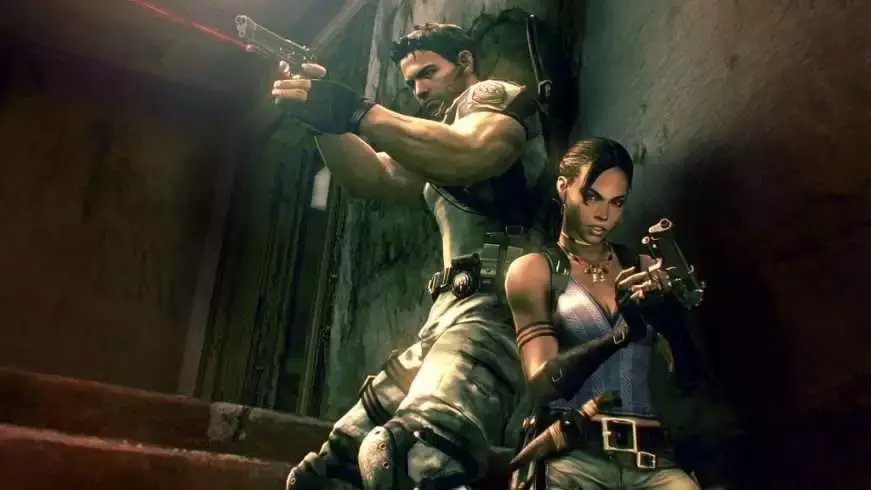 Free horror games for android
If you do not have a computer, you can play these games on android as well.
Guess the horror
This is an amazing guessing horror game. In this game, several hints or clues are given, and the player has to identify the horror movies with the tips given.
Though this may sound easy, the game's difficulty level is extremely high, and payers need to be an expert on horror movies to play and win this game.
Eyes: Scary Thriller
If your mobile phone does not have enough space, then eyes is a decent horror escape game that you can download and enjoy this Halloween.
The size of the game is only 56 MB, and the graphics and sound quality of the game make it extremely enjoyable. To escape the monsters, the player will have to unlock several levels.
Slendrina: The Cellar
The size of the game is only 35 Mb which makes it extremely easy to download and enjoy. The game's story revolves around Slendrina, who does not like when anyone intrudes on her territory.
It is a mysterious game, and the player can choose three levels of difficulty based on their skills. The difficulty levels are easy, medium, and hard.
Horror Hospital 3
The third series game in the horror hospital franchise, horror hospital three, is only 76 MB. The main characters of the game are Walter and Melissa.
They both encounter a ghost as they are riding their bike. To win the game, you will have to escape the monsters coming after you to hunt you.
Horror games are very engaging for people belonging to different age groups. The graphics, the sounds, the overwhelming feeling, and everything else makes this genre the best.
These games are based on actions and strategies, which is why people enjoy it so much. If you are new into horror games, this list of top free horror games will come in handy for you.
Click here to read about horror phone numbers.