Are you aware of the Monterey Wine Festival? If no, then you are in the right place. Let's get you an insight into this cool wine festival.
Monterey wine festival is a fantastic not-so-typical festival, where people from all around the world gather to taste wine in the town of Monterey, which is in the United States.
Monterey is located in California and is known for its premium quality grapes, which is popular in the whole of North America. The grapes are grown in over an area of 40,000 acres. It is a widespread belief that three essential components required for world-class wine are the warm sun, ancient soil, and cold fogs. These conditions are present in Monterey.
The local winemakers and their hospitality add a magic element in their wines. These grapevines attract millions of tourists here every year. And hence, the wine festival celebration started here.
This wine festival in Monterey has been celebrated over the last 40 years. The idea behind the festival is to allow people to have a taste of the finest wines the country has to offer. So let's gain some insight into the Monterey Wine Festival because it is not just a festival, there's a lot more to know about it.
6 Things to know about Monterey Wine Festival!
1. About Monterey and Wines

The first wine grapes were planted nearly 200 years ago in Monterey. Over the year, it spread vastly but wasn't really known for its grapes, later during the 1960s, the Monterey county region started getting famous for its wine-producing capability.
Among the first few people who got involved in wine production were Chalone, Paul Masson, Mirassou, Wente, etc. From then on, the net worth of this Californian region has grown to cross $200 million and is increasing continuously every year.
The fun fact about Monterey wines is that not a single grape is sold here for making grape juice; all the grapes are fully dedicated to making wines only. The winemakers believe that grapes grown in the Monterey region have a distinguished flavor, which makes it different and unique from the rest.
A special variant of grapes known as Chardonnay is trendy and highly demanded by the wine producers. Over 40% of grape farming in Monterey is dedicated to growing Chardonnay grapes. The uniqueness of the vineyards here exist thanks to the presence of a perfectly balanced environment.
2. About the festival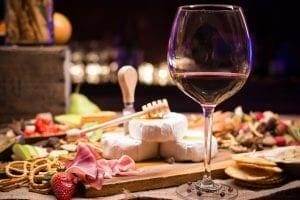 Since Monterey is renowned for its premium quality of grapes and is also called Mecca of Wines; therefore, a wine festival becomes a mandatory celebration here.
In the Monterey Wine Festival, winemakers from California and beyond take part in the competition, where they all submit their wines for tasting and winning. The dates for submission of samples and winners are updated on their official website.
The wines are tasted and judged by professionals from diverse aspects of the wines industry like wine collectors, wine traders, journalists, and winemakers, of course. The Monterey wine festival happens to have a grand celebration, as the festival has sponsorships from prominent organizations, even from reputed locals and restaurants.
And the winners are decided based on votes and scores, and later they are awarded. Don't worry, there isn't a single winner in a year, but the award is categorized based on wine type, and runner ups are given gold, silver, and bronze awards.
The wine festival encourages the winemakers to serve their best quality products. This boosts morale and helps to increase the brand value of their business.
It doesn't matter if you are a winemaker or just an admirer; this Monterey wine festival is open for everyone. And you must be wondering that this festival involves an excessive amount of wine, but there's nothing wrong with that. Wine has several health benefits that you should know, so click here!
3. Apart from wine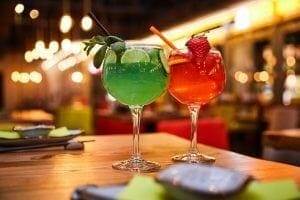 Don't take this wine festival as a competition or a game, as there isn't only wine for you to taste, but there are several other drinks for your entertainment.
There are cocktail camps which are run by renowned local and international bartenders; the show put on by them is worth a watch because it's dramatic and engaging as you get to see their techniques and tricks.
If you visit this festival early, guests can sample the cocktails and get a taste from every new batch they make. Apart from tasting a diverse range of cocktails, visitors can also pick their personal favorites and learn the recipe from the bartenders, which is fantastic!
And if you are not a wine or cocktail person, then there's beers and spirits for you. You can say there's something for everyone, this festival is vivacious and fantastic and there's nothing you'd like to miss.
4. Come empty stomach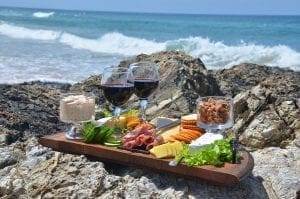 If you are wondering that you will only get to drink different flavored liquids, then you are wrong. The Monterey wine festival is like a blockbuster movie, as you will get award-winning chowders to pick, which is like fish soup with delicious seasonings and flavor combinations.
Apart from the previous award-winning chowders and cheese charcuterie, you can also enjoy cuisine that has become synonymous. Imagine an opportunity of getting a taste of the food prepared by the professional chefs from the west coast.
Don't forget to have a taste of international cheeses present in the Monterey wine festival and witness the kings of calamari and masters of mussels. For your surprise and to complete the whole experience, there are also desserts for you to try.
The charm of this festival doubles up when you have food to pair with wine and cocktails, and it is advisable to come here, with your stomach empty, as the food menu and cuisine diversity have the potential of overwhelming you.
5. The celebration and liveliness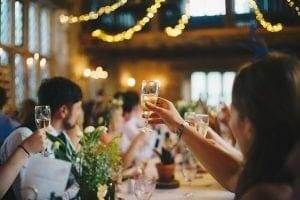 The Monterey wine festival seems to be going great, but any celebration is incomplete without music. And for your full enjoyment and entertainment, there's live music that is played by local bands and renowned artists.
Live music and concerts just set the mood right. Because the location where the wine festival is organized is already mesmerizing, and music add charm to the festival. So, there's a good view, exotic food, and wine and drinks for you, what else can someone ask for!
This Monterey wine festival is a perfect place for those who love food, drinks, and music, which means the majority of the population. Anyway, this festival attracts people of different ethnicity who gather together for appreciating and celebrating their common interest in wine and food.
Every month and throughout the year, exciting food and wine festivals are organized in Monterey apart from this special festival. Monterey will never disappoint you as there are several other events like music events, food events, and other festivals organized simultaneously for the enjoyment of the visitors.
This wine festival of Monterey is a renowned event in California, the celebration and liveliness here are worth witnessing at least once in your life because good experiences make happy memories!
6. When it happens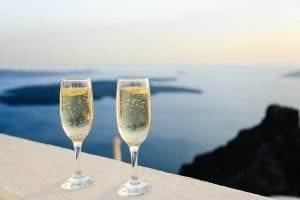 Now, the final thing you should know about the Monterey wine festival is the venue and the time of this event. This year the festival is celebrated for the 44th time, which means it has been continuously organized and celebrated from the last 44 years.
So, this world-famous festival happens in Monterey, which is a small but lively town in California. The festival is organized once a year, and it lasts for three incredible days. The event occurs between May to August, but for the exact time and date, you need to check it up on their official website.
The fact that makes Monterey wine festivals a success is its organization during the weekends, and the discounts that are included in the Sunday ticket price are another seaworthy celebration. For getting discounts, you can visit any participating restaurant spend above $50, and you can avail of a discount of up to 50%.
The Monterey wine festival is usually organized at the Monterey conference center, but do check-up once before you proceed any further. The entry in the festival is a paid one, so you need to spend around $45, and the range goes above as lots of other offers get included.
As we saw, Monterey is a fun and interesting place to visit with your friends and family, and the most important place for you if you are a wine enthusiast. Do visit the festival and experience the hospitality of the locals.
The vineyards of Monterey is gracefully spread in the area if you get a chance to visit California, do take some time out in exploring Monterey and witness its fantastic wine festival.
The liveliness and energy of the Monterey Wine Festival are worth a visit, the experience is heavenly, and of course, the food is delicious. So without waiting anymore, plan a trip to Monterey and get a taste of world-class heavenly sips of wines from the experienced winemakers.
This was an article on '6 Things to know about Monterey Wine Festival'. If you have something to add, please feel free to share your thoughts with us!