As an affiliate-driven website, Icy Tales earns from qualifying purchases.
Arkansas is a state in the United States South Central region with a population of over three million people. It is known for its rivers, and hot springs, parks, wildlife, as well as its harsh climate and frequent storms, rice and poultry production and kayaking in Arkansas is one of the most famous activities.
Arkansas has almost 9,700 miles of rivers and streams, which are ideal for canoeing, johnboat, paddling, raft, or kayaking. Arkansas has beautiful scenery and is a 'year-round outdoor paradise' with its mountains, hills, rivers, woods, natural springs, caverns, caves, and breathtaking vistas. Prominent lakes like Beaver lake, Norfork, and Lake Ouachita receive thousands of visitors each year.
Kayaking is a great way to get some workout while getting some fresh air. There are some of the most beautiful places for kayaking in Arkansas.
1. Buffalo National River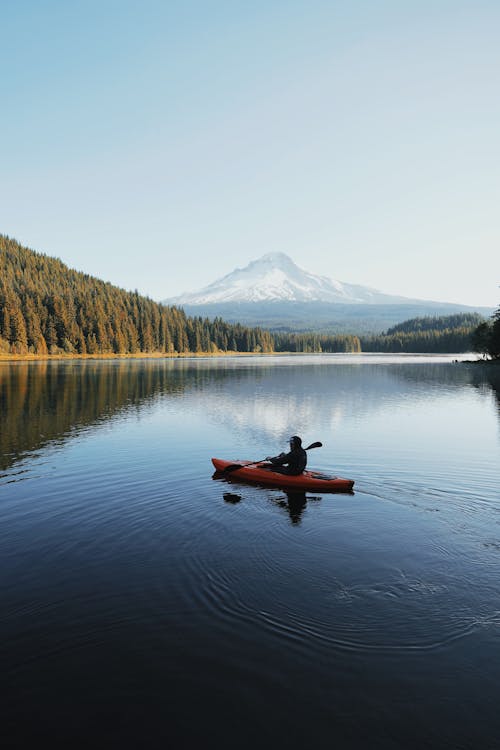 The 135-mile-long Buffalo National River in North Arkansas was the country's first national river, and it's still a lovely spot to kayak. It began as a little torrent emerging from the most severe part of the Boston Mountains, a division of the ancient Ozarks that eventually merges with the White River.
It is the country's first national river with an astounding Class II-III+ whitewater run. The 10-mile section of the Buffalo National river between Arkansas 7 and Highway 123 is ideal for beginners and families looking to kayak, canoe, boat, paddle, or float.
2. Big Piney Creek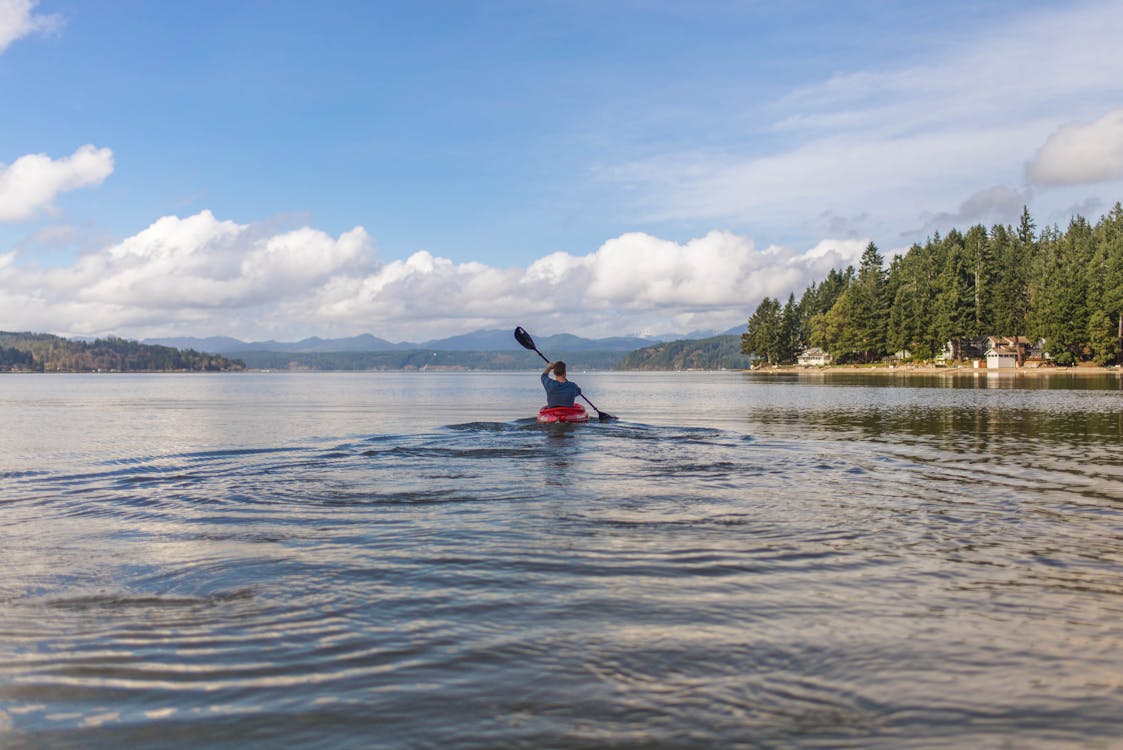 Big Piney Creek, which flows through the heart of Ozark country, is known as one of Arkansas' best float streams and is one of the most famous kayaking locations. This creek provides kayakers with a diverse range of landscapes and makes kayaking in Arkansas more beautiful. It has varying levels of water velocity with a popular stretch in Class III.
Beginners should be cautious of the Treat to Long Pool float part of the Big Piney Creek, as the rapids in this section are renowned as "Roller Coaster" and "Cascades of Extinction" because of the whitewater stream.  
3. Lake Ouachita State Park
Lake Ouachita, the largest lake wholly inside the confines of The Natural State, is noted for its scenic beauty and the clarity of its waters. It is surrounded by the Ouachita National Forest. Many people consider the landscape along this stretch of the Ouachita River to be one of the nicest in the state. This lake lies at the lake's eastern end near Mountain Pine, and here, park interpreters offer guided kayak tours of the nearby coves which makes kayaking in Arkansas more peaceful. It is also a good spot for fishing, paddling, birding, sightseeing, camping.
4. Kings River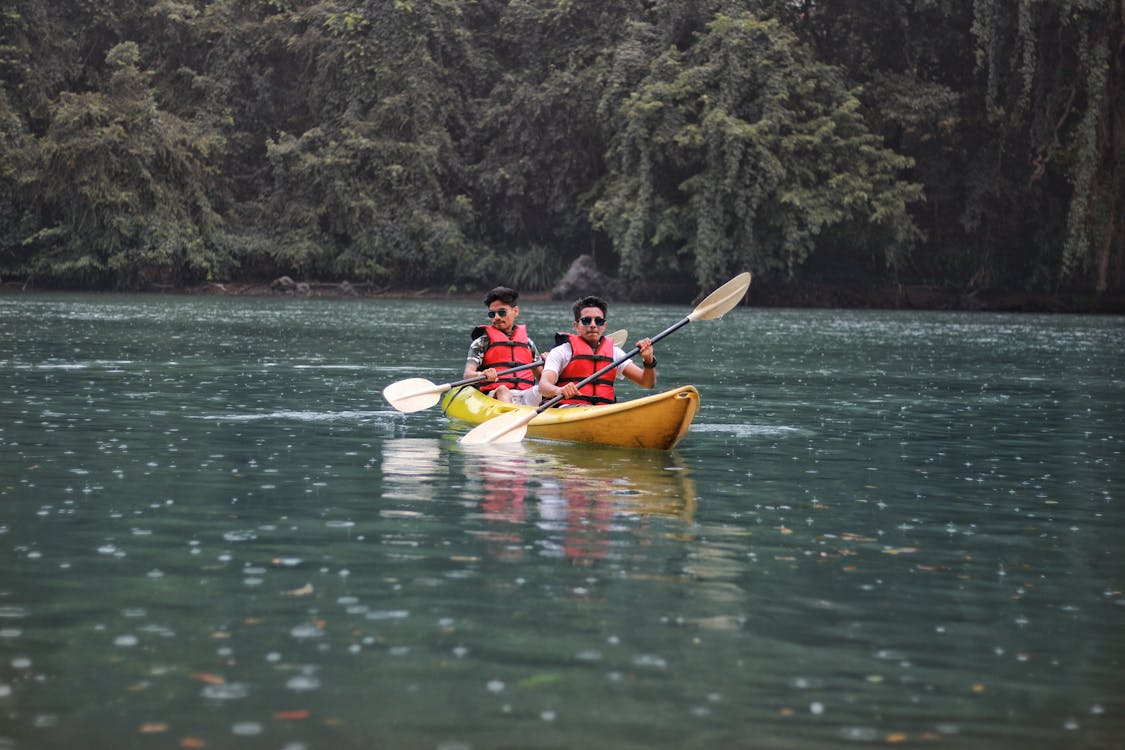 It flows along the Arkansas-Missouri border and provides a unique kayaking experience popular for kayaking in Arkansas, King river is known for its uniqueness and natural beauty, it was the first river in Arkansas to be protected by legislation established by the Arkansas General Assembly in 1971. The 11-mile section from Marble to Marshall Ford and the 15-mile stretch from it to Rockhouse are the most popular destination for paddling and kayaking in Arkansas.
5. Spring River
Website: https://www.arkansas.com/hardy/outdoors-nature/spring-river
One of the best round-year floats in Arkansas is the Arkansas Spring River. Mammoth Springs, which pumps water at a cool 58 degrees, feeds it and has easy to tackle class I-II rapids. The float will take you past deep woodland and bluff rocky lines, into nature and is the best place for fishing and paddling. It is usually always floatable, which is ideal for beating the summer heat.
Nothing surpasses spending time with friends and family in crystal clear, refreshing, spring water with new things to explore like a kayak.
6. Siloam Springs Kayak Park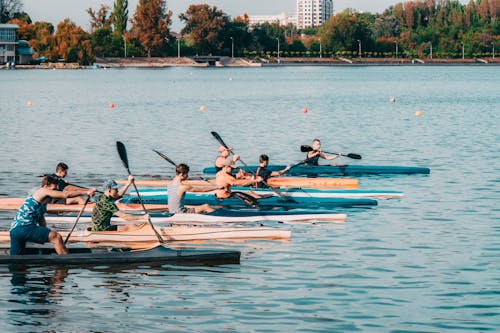 Siloam Spring Kayak Park was established in 2014, is a kayak park built with the help of the Foundation of the Walton Family. Since its establishment, Siloam spring kayak park became popular for water sports. The grant was provided to Siloam Springs, in Arkansas to purchase a riverside property in order to build the famous kayak park, Illinois River, near the road, Fisher Ford. The river's flow has been altered to provide kayakers with a succession of a variety of water waves.
Helmet, life jacket, and shoes with maximum toe coverage are all highly advised while riding Kayaks. A swimming pool, changing stations, and boulder for climbing are some of the amenities. Along with this tables for picnics and bioretention gardens are among the park's other features which makes it a great park for water sports. 
7. Cossatot River
Snorkeling tours, walking with guides to learn about the geoscience, wildlife, and ecosystem of the place are just a few of the things to explore in the 5,400-acre State Park built on the river, Cossatot, and western Arkansas's Natural Area south of Mena. Birdwatching, hiking trails, camping, or casting a lure of the river's many fish are all options. When Cossatot rises, however, many tourists are experts in kayaking and canoeing who come to experience the various rapids of the river which without being said is perilous.
Within a third of a mile, it lowers 33 feet in elevation, the falls in the Cossatot are the area's distinct steep canyon and cliffs. It was formerly known as Cossatot, which means "skull crusher" in Native American. To avoid hypothermia, paddlers should wear life jackets, helmets, and appropriate clothes. 
8. River – Lower Buffalo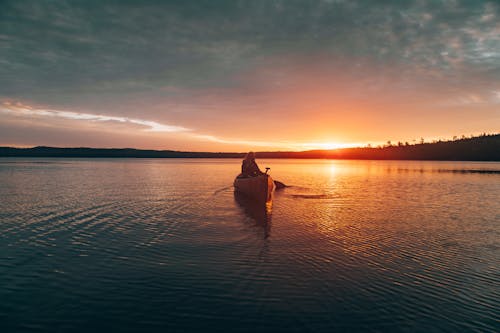 Northern Arkansas is home to the river, Lower Buffalo, it is a tract of land that features some of Arkansas' most gorgeous scenery. Perfect for getting away from the people and taking in the natural splendor of the state.
The lower Buffalo, in contrast to the upper Buffalo, has some fantastic fishing and paddling spots. People are provided with kayak rentals, paddling trips, and a variety of float cruises that show you the beauty of the river Lower Buffalo.
Kayaking In Arkansas, A Marvelous Experience
Arkansas is the epitome of fun, healthy outdoor activities, sports, and fitness. Kayaking in Arkansas is a rising sport, and its diversity contributes to its success. There's been plenty of rain, just enough snow, and gorgeous waterfalls that cascade over the cliffs.
Rivers and creek bank's land covered with hardwood trees, little rock, indigenous bush, wildflowers, and plants, crystal clear emerald green to turquoise water, clear, cool waterfalls, mammoth spring and rivers, and creek banks lined with hardwood trees, indigenous bush, wildflowers, and plants. On the riverbanks, bears, elk, deer, beavers, turkeys, and other national wild animals have been observed.
Every place has gently sloping gravel bars, basic camping, campsites, and accommodations. As you paddle the Arkansas river and streams, it's all spread out in front of you.
Whitewater rapids can be found in the lovely Natural State. From Class I through V+, as well as vast stretches of unrestricted lakes. The possibilities for paddling and kayaking are unlimited.
The lake-like Beaver lake, rivers, and creeks have water gauges that make judging the viability of a creek simple, as well as dozens upon dozens of outfitters to hire from, provide guidance, and provide shuttle trips and kayaking in Arkansas.
If you liked this article, be sure to read many more interesting articles on our website.