The National Film Awards have been a hotbed of controversies from the time Bollywood made its presence felt in the arena. Choices have been questioned over and over again, considering it is one of the most prestigious awards of the film industry.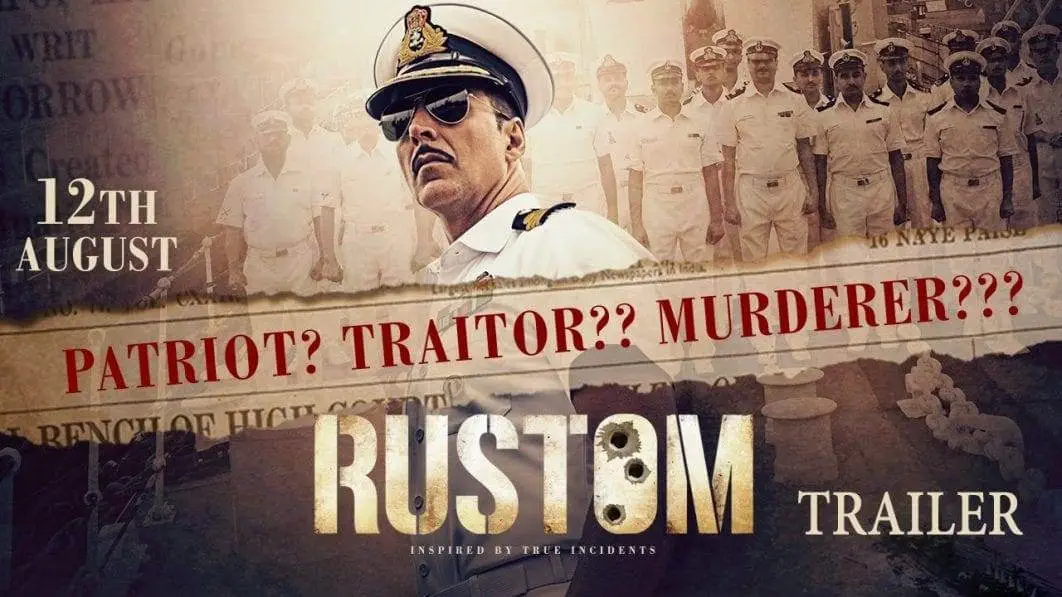 Akshay Kumar bagging the National Award for Best Actor in the 64th National Film Awards for his film, 'Rustom' caused a considerable stir. Nobody except the jury seems convinced even now that he deserved this award for this particular film. Akshay Kumar, honestly, is one of the underrated but good actors of Bollywood and people do not hold a grudge against him. So why this upsurge of criticism?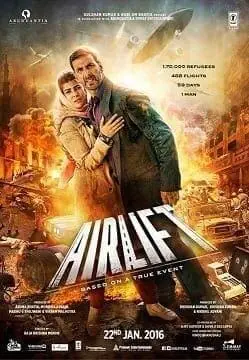 'Rustom' was not Akshay's best performance of his year, let alone his life. He was mediocre and bland as Naval Officer, Rustom Pavri. 'Airlift' which released in the same year saw Akshay Kumar delivering a better performance and a more compact role. He was more appreciated for the latter by film critics and the film became a success. Now, the jury maintains that it took into account Akshay's performance in both the films. 'Rustom' is specifically mentioned because according to rules, the award is to be presented for just one film. According to Priyadarshan, the chairperson of the feature film section for the National Film Awards:
"Akshay was given the best actor on the basis of his performance in two films — Airlift and Rustom. It was the jury's decision. One performance was dramatic and one was realistic. But according to the rule book, only one film can be mentioned and Rustom was mentioned in the list. But the award recognises his performance in both the movies."
This in itself seems dicey but even if we are to accept this logic, that brings me to my second point. This year saw a number of strong male performances- be it Shahid Kapoor in 'Udta Punjab' or Manoj Bajpayee in 'Aligarh'- which received critical and mass acclaim. Ignoring them to felicitate a below-average performance of an actor who is capable of much more does not sound acceptable.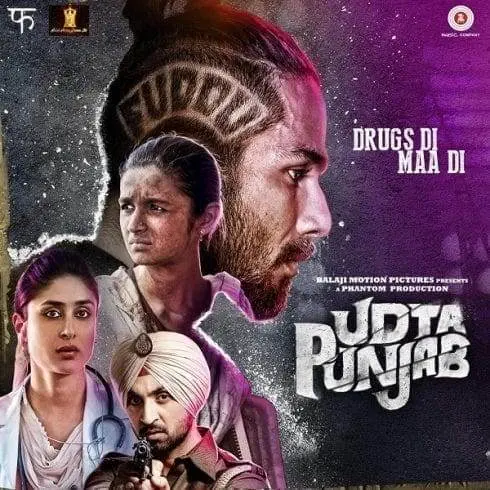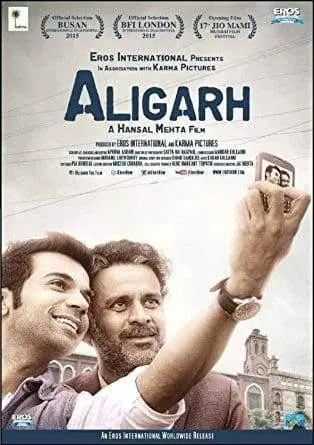 Now we come to why Akshay Kumar may have received the award. Both these films are nationalistic and echo a sense of patriotism. But is the theme of a movie enough to uplift an actor's performance?
Social  media erupted, mostly fuming against this unjust decision. Many people felt that they would still be able to accept it if the award was for Airlift. Others defended Akshay Kumar and deemed it was time for him to get the Award he deserved albeit not for this particular film. Some were disgusted at the Jury's failure to measure up to its reputation. Akshay was bombarded with good wishes and congratulations. He tweeted: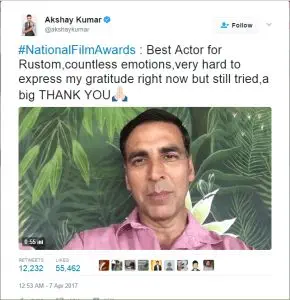 There is a constant fear that the Jury is slowly succumbing to political pressures and favouritism. If Akshay Kumar is indeed not worthy, then he will not be the first undeserving candidate to be receiving this award. This, on the whole, does not bode well for the future although Akshay Kumar has very sportingly taken the criticism in his stride.