Are you a newbie listening to the word Baltimore Boat Show and wondering what it is? Or are you a regular visitor eagerly waiting for the show?
Well, no matter in which category do you fall, you have come to just the right place to know all about this extravagant and exotic boat show.
This article presents you with all the things you need to know about the Baltimore Boat show, along with the current updates of this Boat Show. And a surprise as well! Stay tuned.
What is the Baltimore Boat Show
Baltimore boat show brought to you by Progressive Causality Insurance Company is one of the most awaited international boat shows and the biggest boat exhibition in Maryland.
Baltimore convention center is embraced annually by the great Baltimore boat show. Furthermore, the official show sponsors of this boat show are the top established companies like Ford, discover boating, Paradise grills, Geico, Leaf Filter, Mega Light and NMMA.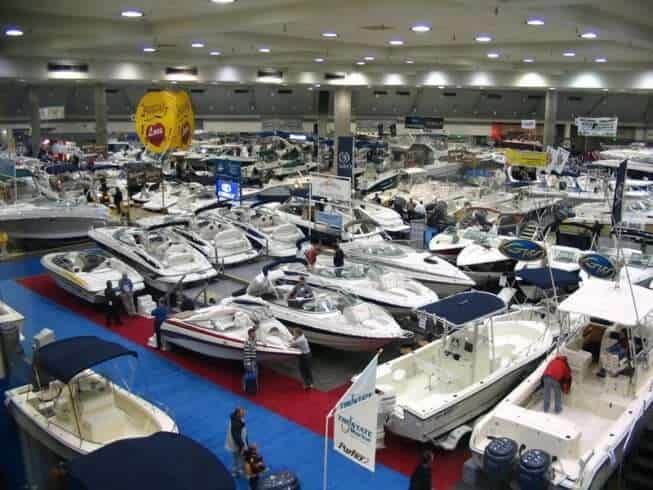 Why is this one of the most awaited boat shows
Boat manufacturers wait for this event to showcase the latest trends and developments in the industry. On the other hand, visitors have the opportunity to observe the boats thoroughly inside-out.
Moreover, boats for every occasion and every budget are usually available there in this show. Not just that, free educational seminars are also arranged there for everyone.
From boat handling basics to boating life and related details, Baltimore Boat Show can provide you with much-needed information too.
It is like a win-win place both for the visitors as well as the manufacturers. You can also spend a heart-warming winter vacation with your entire family in the chilling January weeks while enjoying the show.
Details of the Boat Show
Are you excited to know more about this extravagant boat show? What about looking at some details such as when, venue and where to get the tickets for this international boat show. Let's get into the details of the boat show.
When
This boat show takes place every year in the last week of January. People wait for this boat show for a year then. However, the wait has been far more than one year now due to the Baltimore boat show being postponed from 2022 until 2023.
Where
The venue of the boat show is the Baltimore Convention Center, 1 West Pratt Street, Baltimore's Inner Harbor. The boat show is also known as Baltimore Inner Harbor Boat Show due to the venue.
Why is this Boat Show Postponed
Keeping in mind the current situation due to the impact of COVID-19 variants, Baltimore Boat Show is presently postponed by the organizers of the show for one year, i.e., till 2023.
So, would there be no Boat Show this year
Baltimore Boat Show won't take place this year. However, to navigate current market conditions and don't let it impact their visitors, the organizers of the show have planned to embark on a new show in the Maryland state fairgrounds in the well-known Baltimore County. Stay tuned to know all about it.
The Baltimore boat show was postponed earlier as well due to the pandemic. The postponement of the boat show was announced by the National Marine Manufacturers Association (NMMA) at that time.
The New Boat Show- Chesapeake Bay Boat Show
According to the Marine trades association, Chesapeake Bay Boat Show, the new boat show, is taking place from January 21-23, 2022, at the Maryland state fairgrounds in Timonium.
Maryland boat dealers in this show are:
AMPM Marine
Honda Powersports of Crofton
Riverside Marine
Beacon Light Marina
Chessie Marine
Galahad Marine Sales
Jim's Marine
MD Boat Sales
North Point Yacht Sales
Pasadena Boat Works
Pete's Cycle
Pocket Yacht Company
Port Annapolis Marina
PYY Marine
Rhode River Marina
Rudy's Marine
Total Marine
Tradewinds Marina
Waterfront Marine
Tristate Marine
A variety of different boats will ornate the Boat show, such as ski boats, performance boats, new boats, sport fishing boats, and whatnot.
Things to Keep in Mind While Visiting the Boat Show
Whether you are going to visit Chesapeake Bay Boat Show these winters or you are making a plan to attend the most awaited Baltimore Boat Show in 2023, don't forget that pandemic is still there. Safety tips are needed to be followed during the boat show for a smooth boat show experience.
Conclusion
While Baltimore Boat Show is planning for an exhilarating continuation of the longstanding boating tradition, you can also explore and get yourself updated with the latest developments of boat brands at DiscoverBoating.com. Have your water fun and enjoy fishing!