At 21 years, Justin Drew Bieber has astounded the world again. But this time for his incredible talent instead of his, err, lack of puberty!
This Canadian artist first came into the limelight in 2010 with his ever so popular number "Baby." For years now, he has been the target of global mockery and innumerable internet jokes for his boyish appearance and squeaky girl-like voice.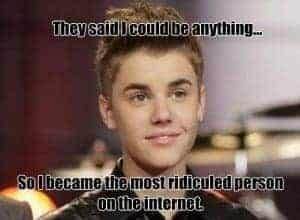 And we have all seen that meme of him and Miley Cyrus. (It was very funny and apt, though!) For those of you who haven't seen it yet, here it is: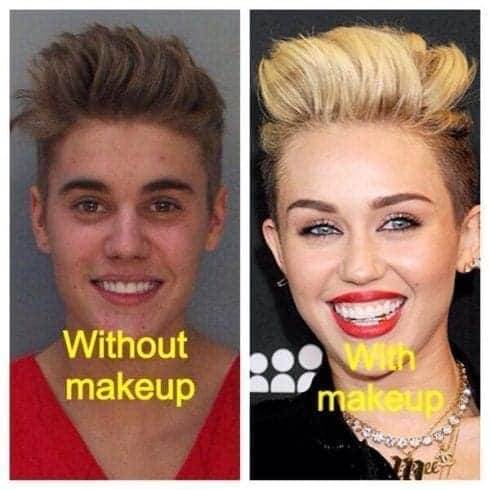 But he didn't care about the mockery he received and was a good sport about it all. In fact, the Roast of Justin Bieber by Comedy Central is a must-watch. He always had a huge and loyal fan following and support, fans who stood by him at his worst and celebrated with him at his best. Be it the time when he was arrested in Miami, Florida, for driving under the influence. Or when he received the best male video award at the MTV VMA (Video Music Award) for "U Smile" in 2011. Teenagers are crazy about him. And they always have been!  He being the good sport that he is, always plays along.
Apparently, he says that all his girl fans are his girlfriends, which makes all the girl fans swoon over him even more. There was a time when Justin paid a visit to a fan in Germany who became unconscious when he told her "Ich Liebe Dich," that is, "I love you" in German.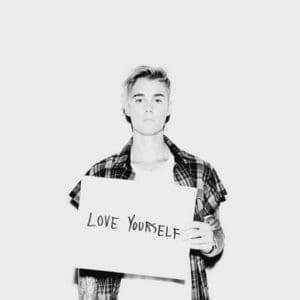 And now he has finally flourished, not just physically (which is responsible for the newly added weight to his voice and Hey! he is 5'7″ now. Give him some credit) but also musically. He has advanced to the top of the UK Singles Chart. He has beaten and knocked off One Direction and Adele to occupy the top 3 positions in the chart, with the mellifluous song "Love Yourself" (co-written by Ed Sheeran and Benny Blanco) the number one position. It is followed by the catchy number "Sorry" in the second spot and last but not least "What do you mean" in the third position. This is the first time in history that any artist has grabbed the top 3 spots on the list. That's called showing it to 'em bitches! Way to go!
Honestly, I've never really liked him or his songs. But now, "Sorry" is on my playlist, and I have been listening to it on repeat. His songs have a soul to them now, and they are definitely much more meaningful. Experience is the best teacher, as they say. So hats off to him for taking the time to soak in the experience and emerge as the artist he is today!
It seems like 2016 has brought the greatest joys and success to Bieber. All the best to him for the year ahead!