As an affiliate-driven website, Icy Tales earns from qualifying purchases.
Since its founding in 1966, Vans has produced a variety of footwear, including canvas deck shoes with rubber soles. With Vans' robust build and sticky sole, local skateboarders quickly discovered the shoe's potential in the early 1970s.
These first purpose-built shoes were developed in 1976 by Vans, and they became one of the most popular skateboard shoe manufacturers in the world.
Many people question if you may wear Vans while hiking because of their widespread popularity—not just among skateboarders.
Vans, despite their outstanding traction, lack weather protection and are completely flat, making them uncomfortable to wear for long periods of time. Most hikers advise against wearing Vans as a hiking shoe for anything but a short, level hike.
Are Vans Suitable For Hiking?
Skateboarders have long lauded Vans for the superior grip they provide. Vans' vulcanized rubber soles feature a distinctive waffle tread pattern. Because of this design and the soft, sticky rubber on the sole, these shoes provide exceptional traction. 
Even while Vans are ideal for walking on smooth, hard surfaces like wood, stone, concrete, etc., they were never built for trekking. They have narrow tread that prevents them from grabbing onto loose or soft terrain like sand and gravel.
As a result, if you're planning on hiking in locations with slick or mushy terrain, you'll want to skip the Vans.
Are Vans Waterproof?
The answer is no; Vans are not waterproof. Canvas and/or suede are commonly found on the uppers of classic Vans (the main body of the shoe).
Cotton is the most common fiber used to weave canvas (sometimes linen). Cotton is one of the best materials for soaking up water because it can absorb up to 27 times its own weight.
In damp weather, footwear with a canvas upper will soak up water and take a long time to dry. 
Day walks may be fine, but multi-day hikes requiring overnight camping may not. There are particular suede treatments that can be used to keep suede from becoming water-resistant.
Should You Hike In Vans With Socks On?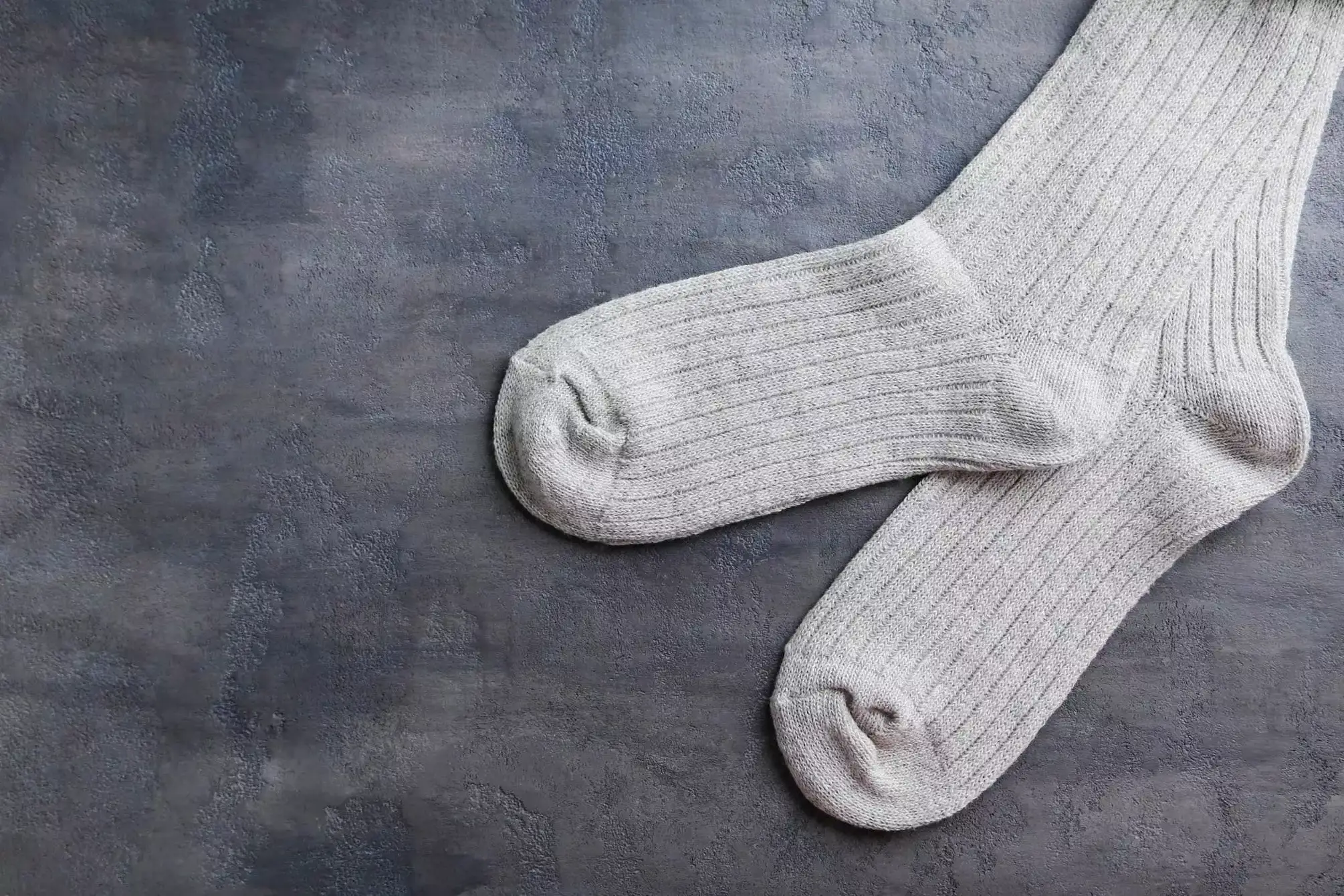 Sore feet are usually the result of hiking without socks. Socks for hiking are made to be soft and breathable, to drain moisture away from the skin, and to dry rapidly.
Walking in the outdoors calls for socks made of breathable, moisture-wicking Merino wool. Since cotton is so good at soaking up water, it's not a good choice for hiking socks. Using cotton socks on a hike will quickly result in soggy, uncomfortable feet, and not a good thing if have the plan to take cool feet pics while hiking. 
The best hiking socks are produced from Merino wool, so if you're going to hike in Vans or any other type of shoe, make sure you're wearing those instead.
Characteristics Of A Good Hiking Shoe
Breathability

: Breathability is critical; otherwise, you risk developing blisters on your feet.

Durability

: Because hiking is an extended activity, hiking shoes should be sturdy.

Traction

: Traction is critical in hiking shoes because it ensures a secure grip.

Arch support

: When it comes to hiking, it's all about providing superior support and grip.

Lightweight

: Since you do not want to carry more weight when trekking, hiking shoes are lightweight.
Our Top 3 Recommendations:
1. Merrell Moab 2 Hiking Boots
The uppers are made from a blend of suede and mesh. The boots aren't any lighter than they were before, despite what you'd expect (more on this in the weight section below). The Moab 2s are still significantly lighter, which is why we were astonished when we first picked up a pair from Ellis Brigham's display. In terms of ankle support, you can count on the boot's upper body. To keep the boot in place when laces are tight, ankle padding is needed.
As with the first model, Merrell went with Vibram rubber for the sole, which we believe is one of the greatest materials for hiking boots. Because of the soles' firmness, you won't lose any sensation when you walk.
Loops and hooks on each boot's top are used for lacing. With just a few tugs, you can get your boots on with ease, thanks to the design and quality.
Hikers of all levels can benefit from this footwear. A heavier boot with a thicker sole may be preferable if you're planning on traveling on more difficult routes or to higher elevations. Feel you're a tough cookie? If so, this is a good pick.
Pros:
Affordable

Well-fitting

Midfoot stability

Extremely adaptable

Durability that is above normal

Excellent for cold temperatures

Outstanding all-terrain traction

Excellent toe protection
Cons:
Inadequate ventilation

Duration of the break-in period
2. La Sportiva Spire GTX Hiking Shoes
If you're a fan of their robust hiking boots, La Sportiva's lighter footwear is just as sought-after. For example, their Spire GTX hiking shoe features all the protection of a boot with the convenience of a running shoe. Weight and flexibility are maintained thanks to the lightweight and flexible Vibram XS Trek outsole.
The Ortholite insole and abrasion-resistant mesh top enhance the shoe's breathability, which is further supported by a compression-molded EVA midsole. With a moniker like Gore-Tex Surround, it has a Gore-Tex outer shell and a Gore-Tex inner shell. This is further bolstered by features such as Nano Cell 2.0 technology and two PC Techlite rand options. Overall, this shoe has received very excellent scores from reviewers, despite some saying that its durability may be improved.
Pros:
Comfy fit

Waterproof

Extremely breathable

Excellent ankle support

Exceptional traction
Cons:
Lacks tenacity

A hefty price tag
3. Salomon X Ultra Mid 4 GTX Hiking Boots
The Salomon X Ultra 4 is an excellent shoe for multi-day walks that require a lot of weight to be carried, thanks to the supportive ankle design. Because of its lightweight structure, more adaptable lacing, and waterproofing, this shoe is ideal for long-distance running.
Salomon's X Ultra 4 Mid GTX offers more support than we expected for a mid-height boot. Your ankles would be substantially more secure due to the TPU "chassis" in the midsole.
One of the best hiking boots on the market is Salomon's X Ultra 4 Mid GTX. Even though it's lightweight, it offers the same level of protection, traction, and waterproofing as a heavy-duty boot. This is a must-have boot for most hikes because of its versatility.
Pros:
Lightweight

Waterproof

Exceptional grip

Midsole support

Detailed ground sensation

Excellent ankle support

The ideal boot for multi-day hikes

Lacing mechanism that is flawless
Cons:
Extremely stiff in colder regions

For some, the midsole may be too thin
Should You Buy Vans Hiking Shoes?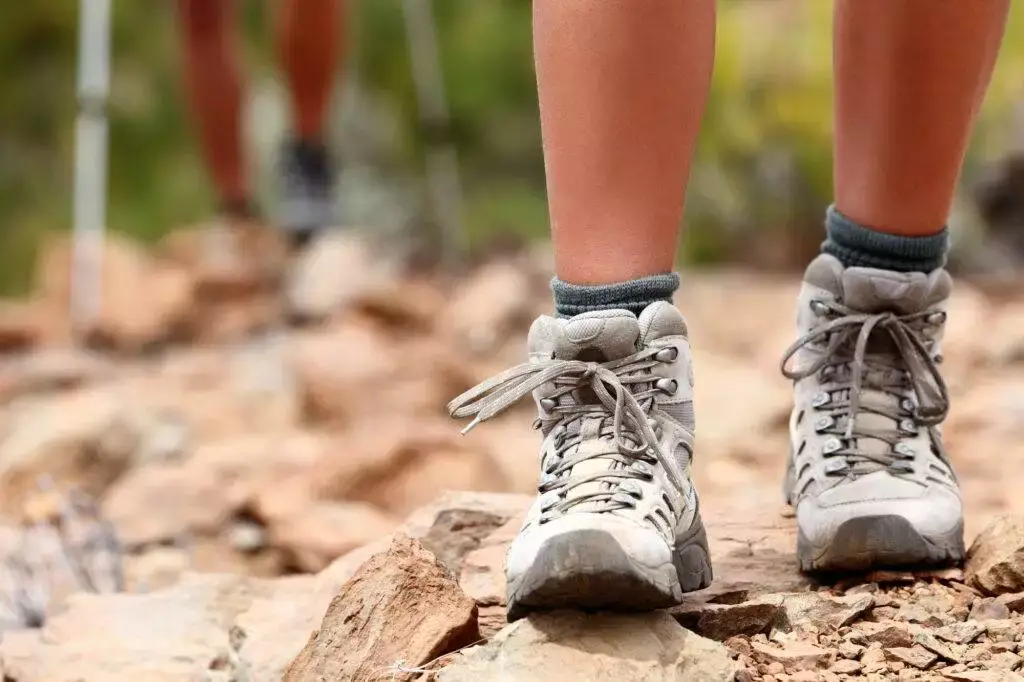 If you're going to be walking for lengthy periods of time, you'll want to be sure your shoes are water-resistant, have good traction on a range of surfaces, and are comfortable enough to wear for hours at a time. As far as we know, you can wear Vans on the trail.
While Vans have outstanding traction on firm ground, we've found that they don't fare as well in loose or mushy terrain. 
Canvas and suede are the most common materials used to make Vans. When it comes to canvas and suede, the latter is naturally water-resistant, but the former isn't. Neither of these materials is acceptable for wet environments unless they have been coated with a water-repellent spray.
No arch support is provided by Vans because of their flat soles. Plantar fasciitis, a painful foot condition, can occur when shoes are worn for long periods of time, causing knee, hip, and back pain. As a result of these reasons, most hikers advise against wearing Vans for long-distance hikes.
The Vans are ideal if you merely plan to walk a few miles in excellent weather on flat and simple terrain. A specific set of hiking shoes or boots is a safer and more appropriate alternative for long-distance hikes in challenging terrain and changeable weather.